CBA – Columbia Bridal Associates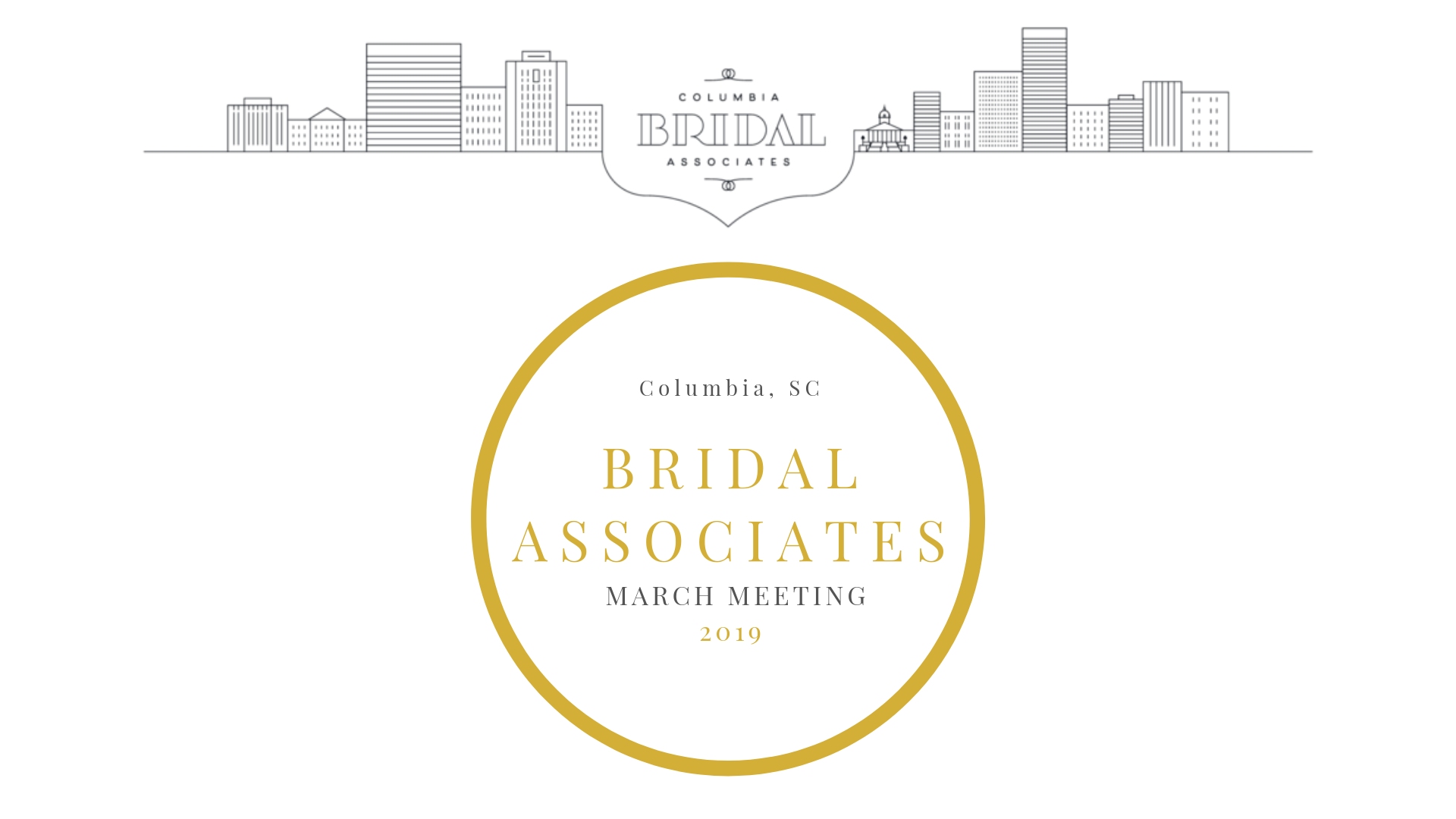 "Columbia Bridal Associates was founded in 1986 as a group of the best wedding professionals in the greater Columbia Area. We strive to curate the best of Columbia's wedding professionals for brides and grooms around the midlands and state. With a wonderful network of vendors and support of each other, Columbia Bridal Associates can be your go to resource for all your wedding planning and special event needs."- Columbia Bridal Associates
Every month the Columbia Bridal Associates (CBA) host their monthly meeting to educate, network and provide support in the ever-evolving hospitality event industry. The PR Columbia location hosted the March 2019 CBA meeting. When hosting an industry event, we always want to showcase new product and give attendees an event experience similar what they produce for their clients. The PR Columbia team decided to feature our newly launched Chameleon Chairs in an array of colors and styles. Joshua Aaron Photography captured the event set up and how the warehouse meeting space was transformed. The Hemsworth Bar was used by Twist Bartending to serve the perfect after work beverages, while Capital City Catering served their Cesar salads in a display on our custom hedge wall (shelves not included). No event is complete without a yummy cupcake from Bonnie Brunt Cakes.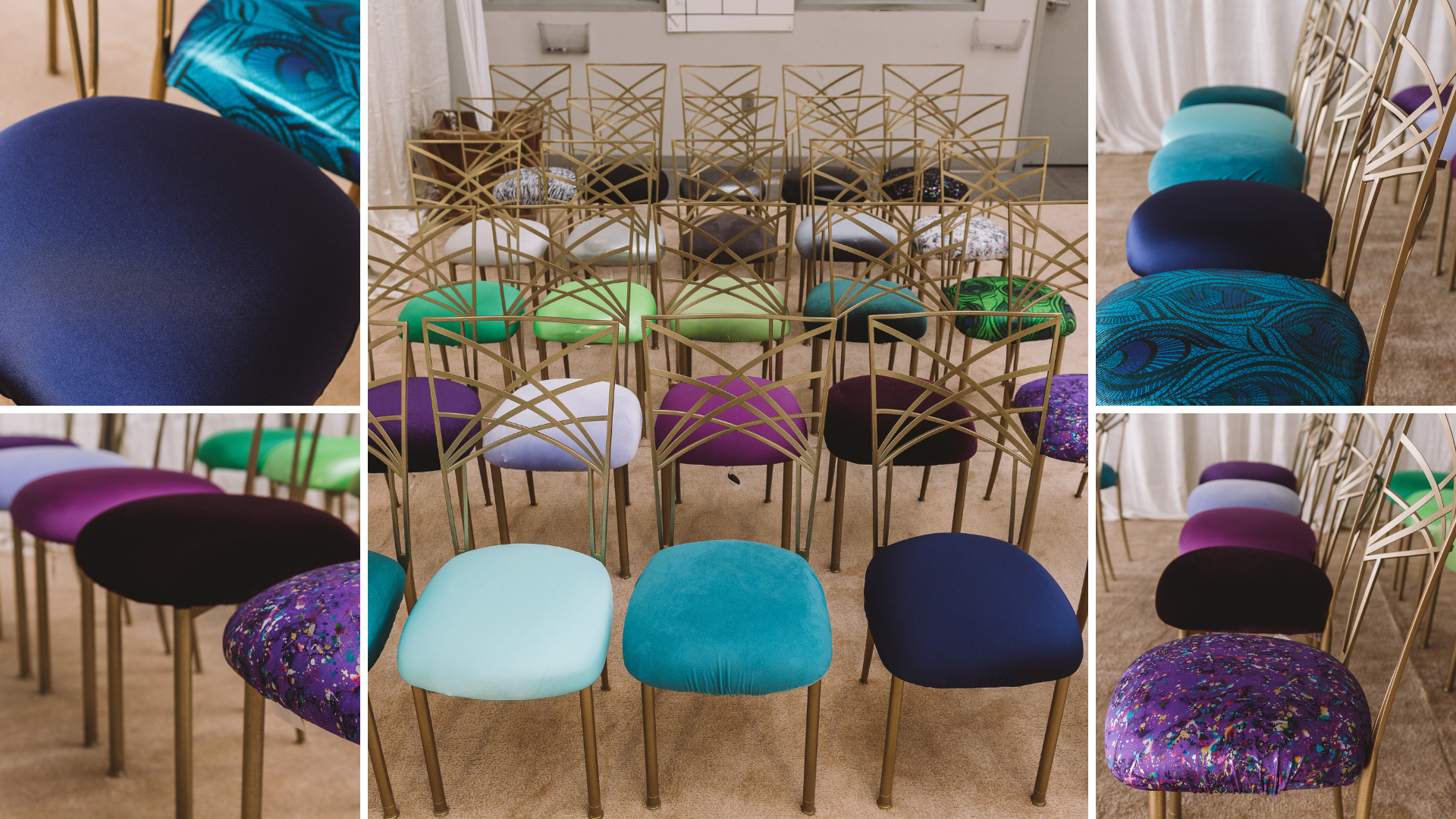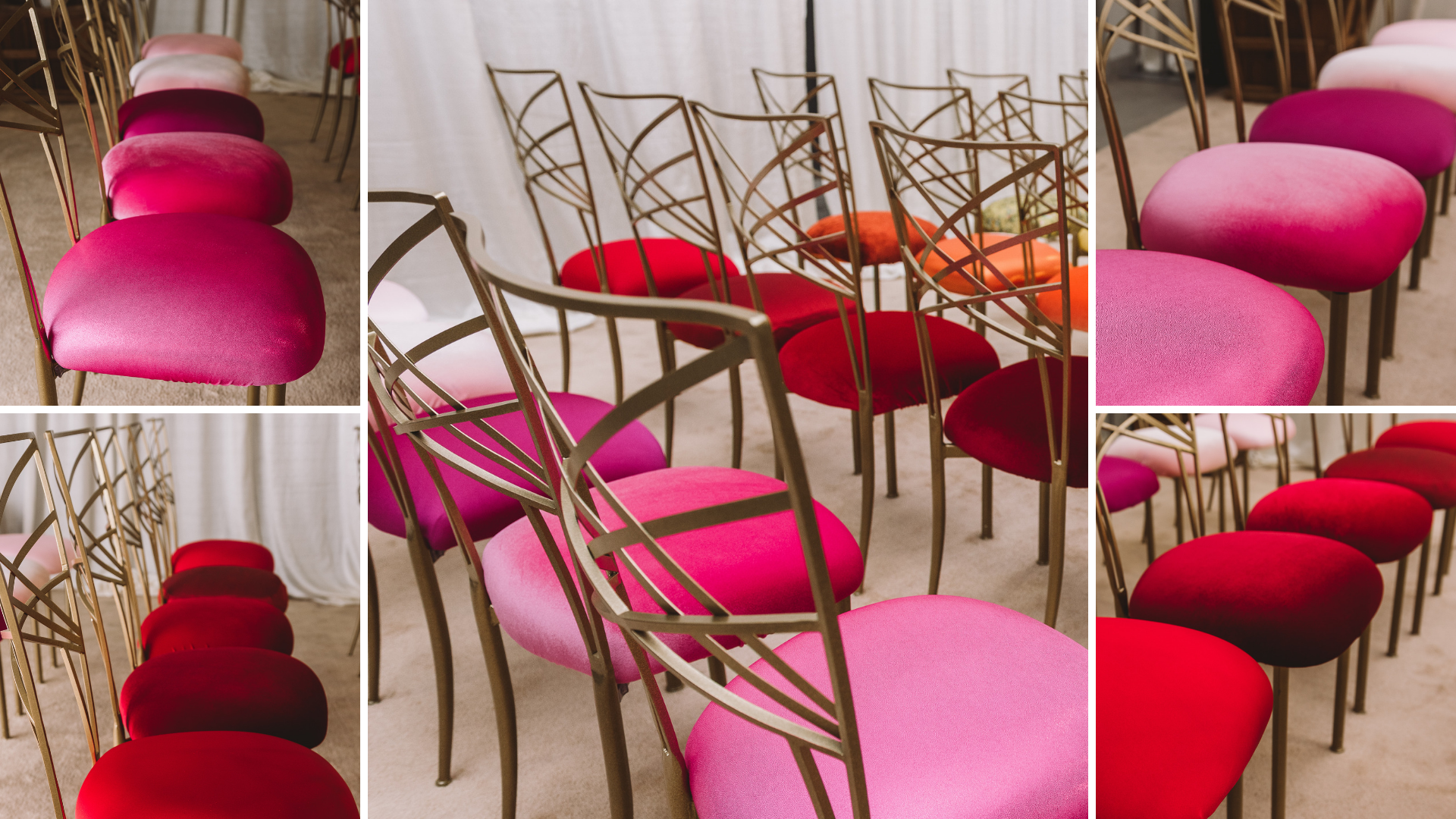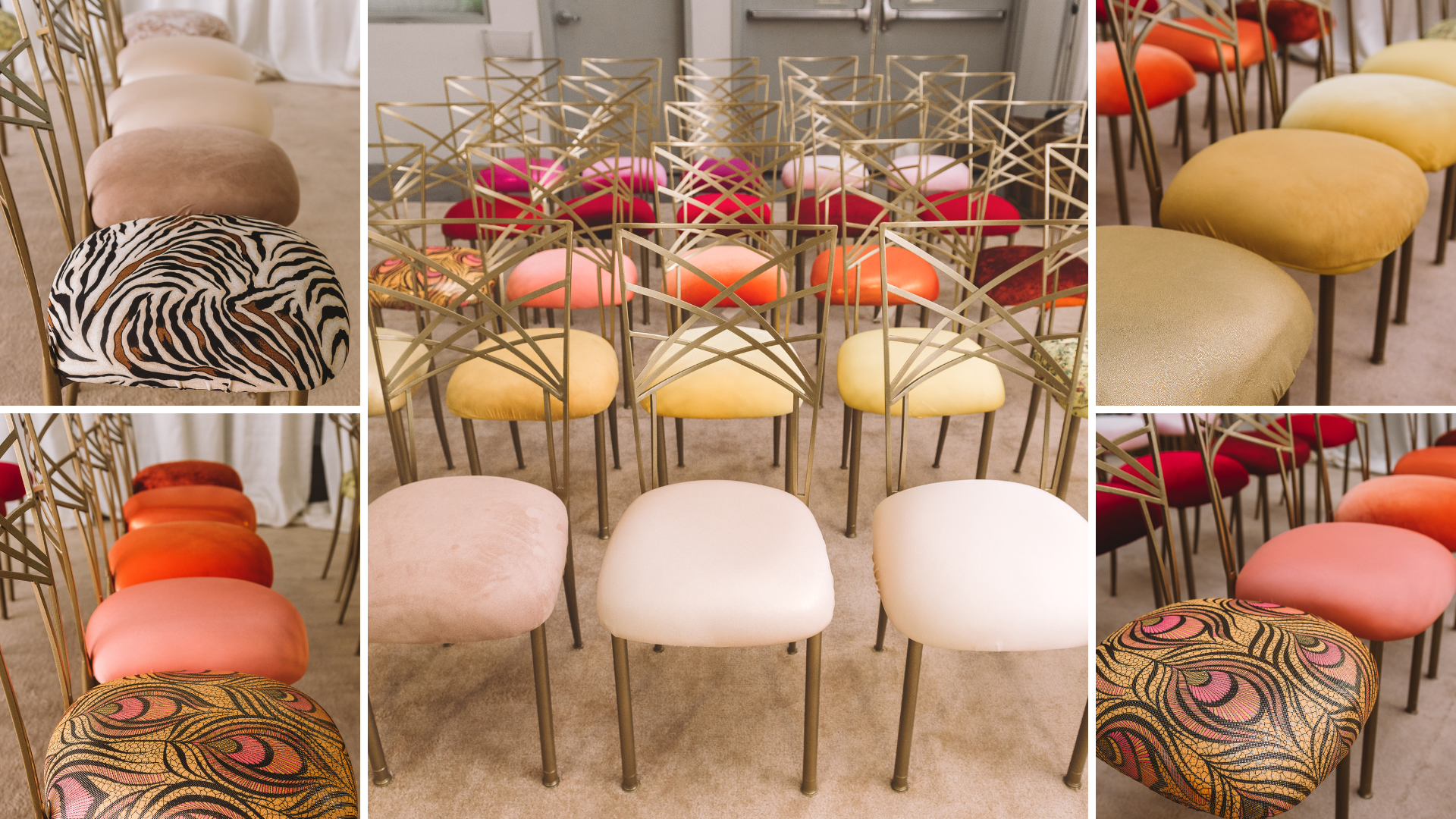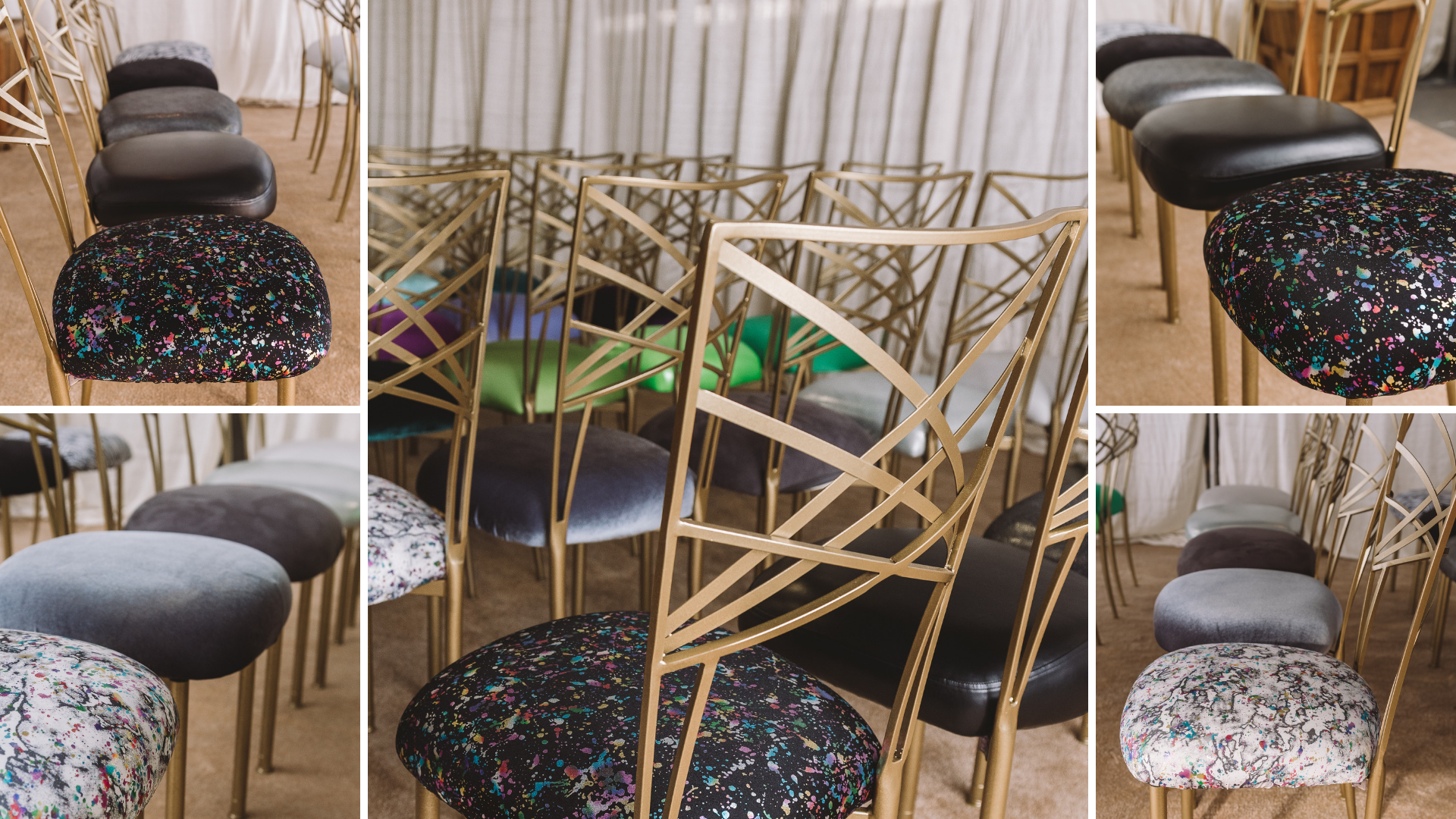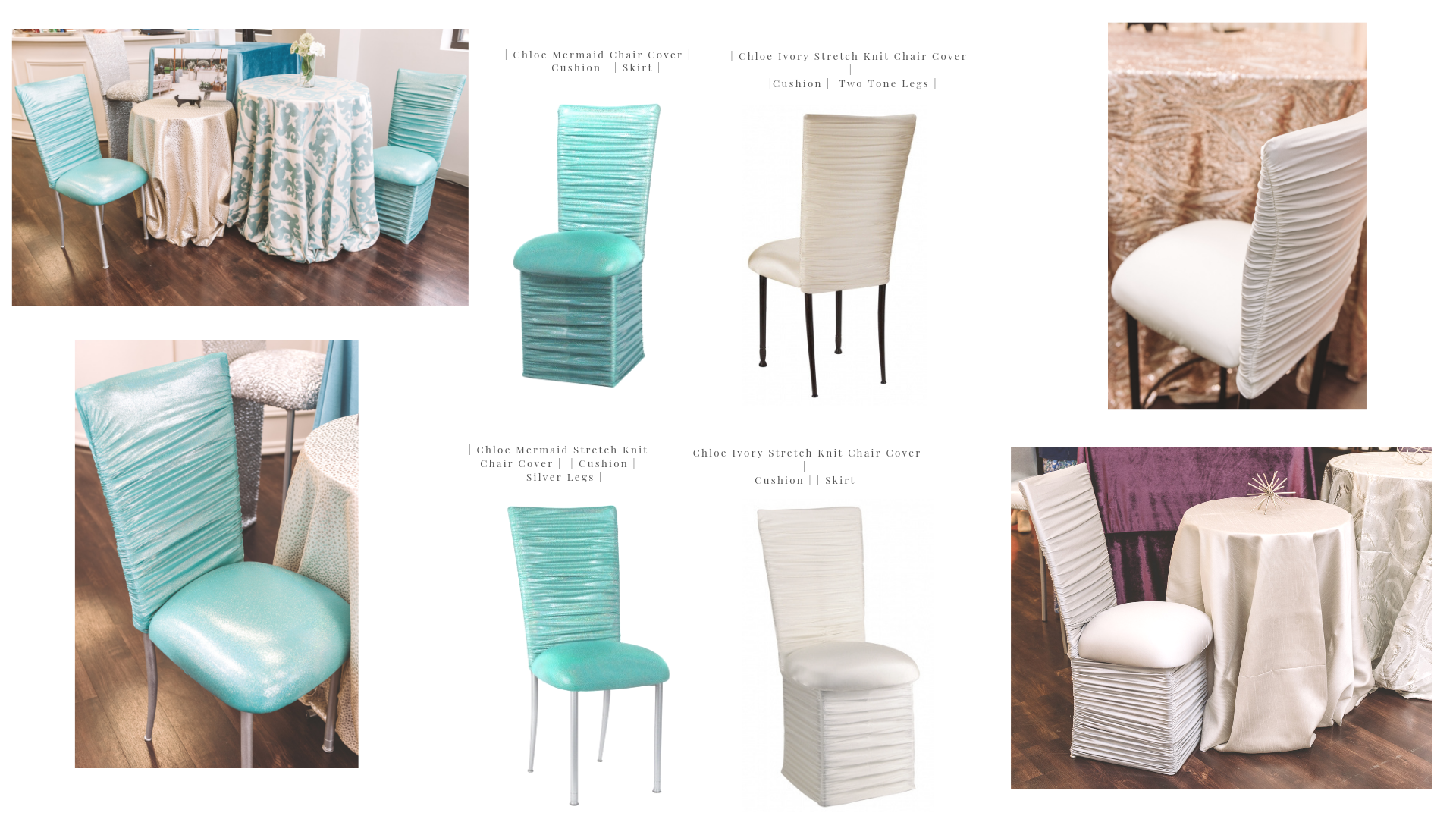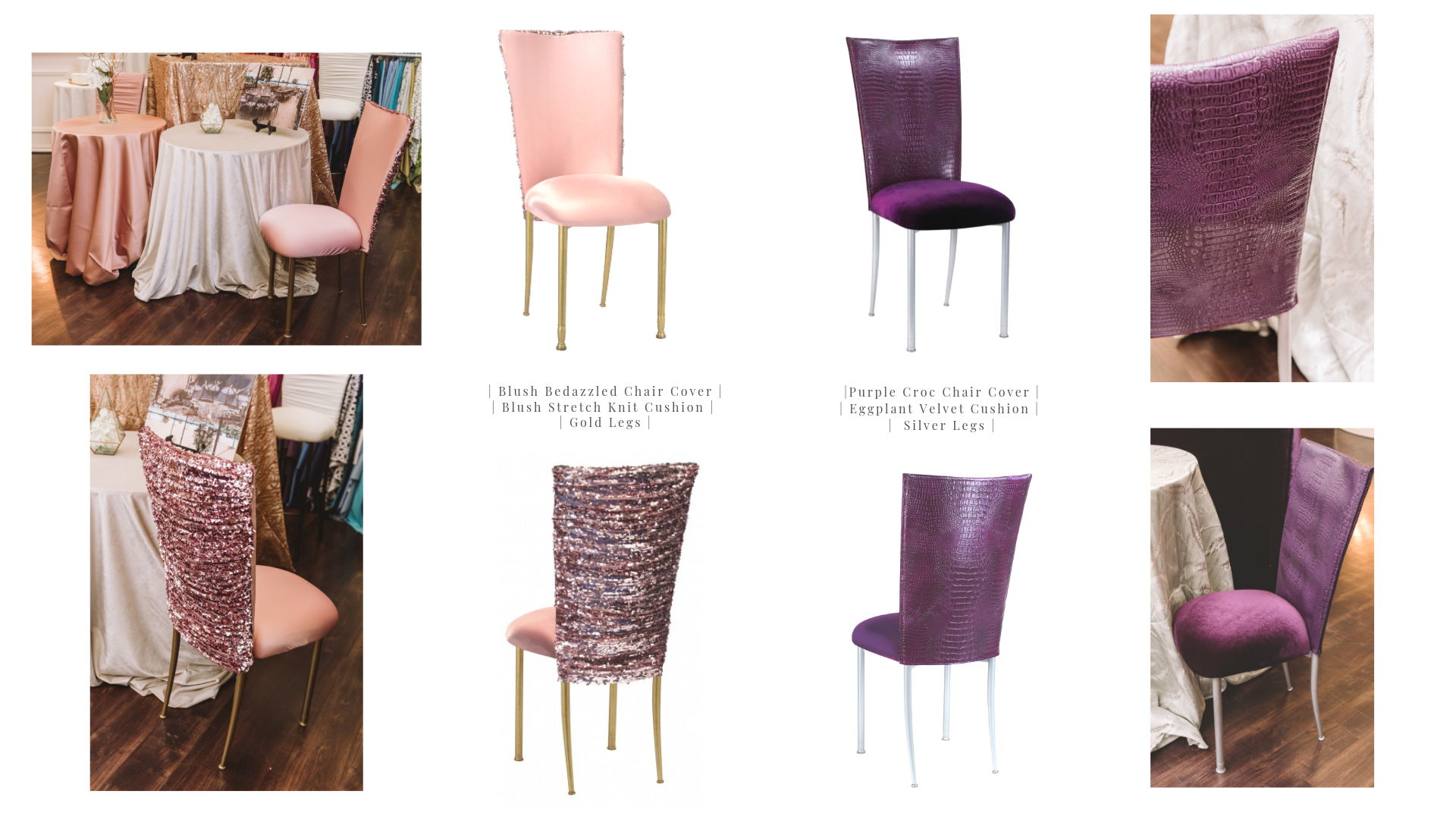 ---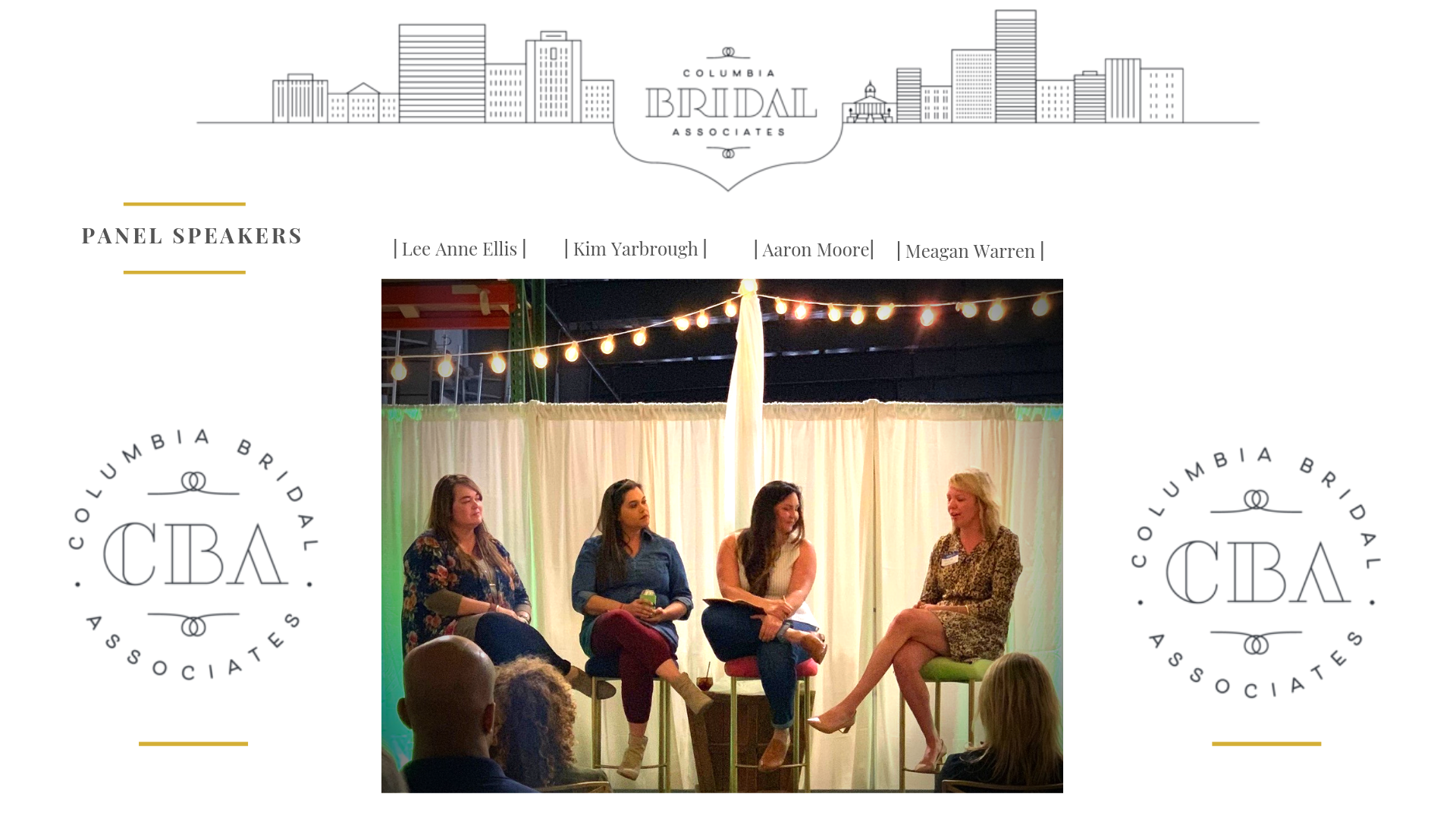 The educational portion of the meeting included a panel of 4 guest speakers all sitting in the Chameleon Chair Fanfare Gold Barstools. The panel featured Party Reflections Columbia General Manager, Kim Yarbrough, Aaron Moore Joshua Aaron Photography, Leanne Ellis with Capital City Catering and Meagan Warren with Meagan Warren Weddings. These wedding professionals discussed the importance of vendor relationships and how they work to ensure a successful wedding day. The value of a trade organization like the CBA is to learn from each other and ultimately grow and develop an industry to benefit its clients. This panel discussion allowed everyone to see different vendor perspectives and gain a better understanding of how a vendor team needs to work together.
---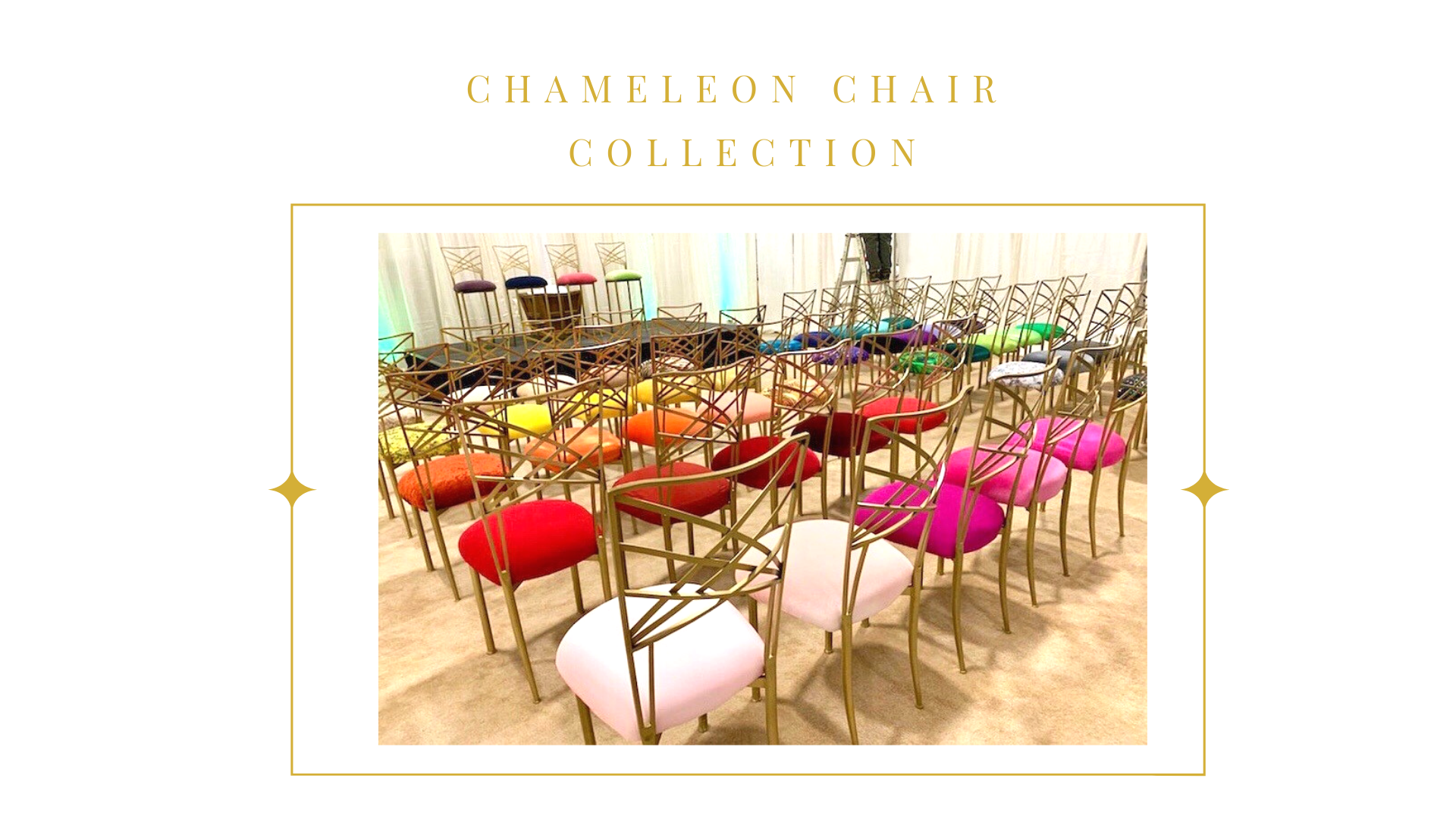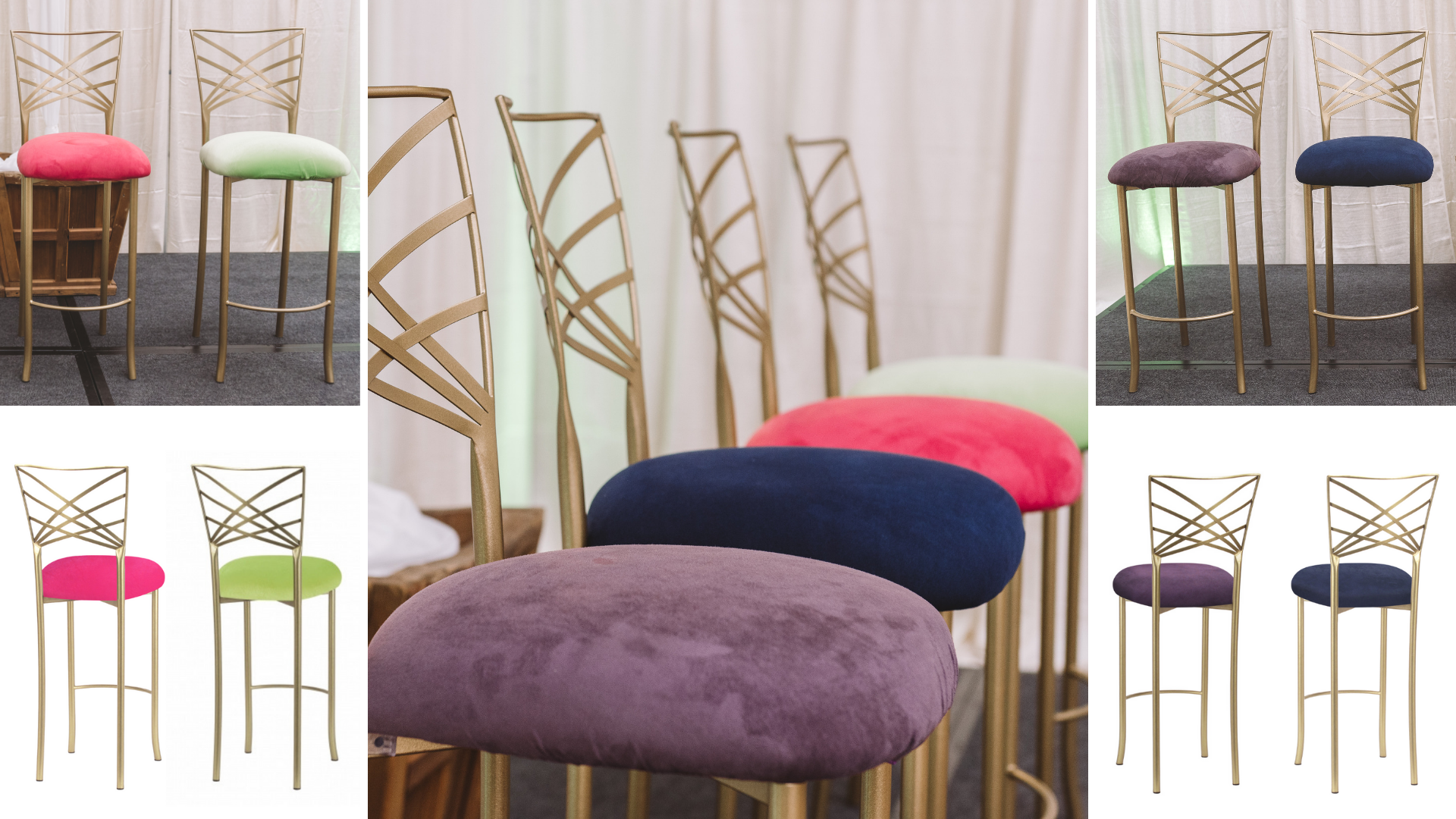 ---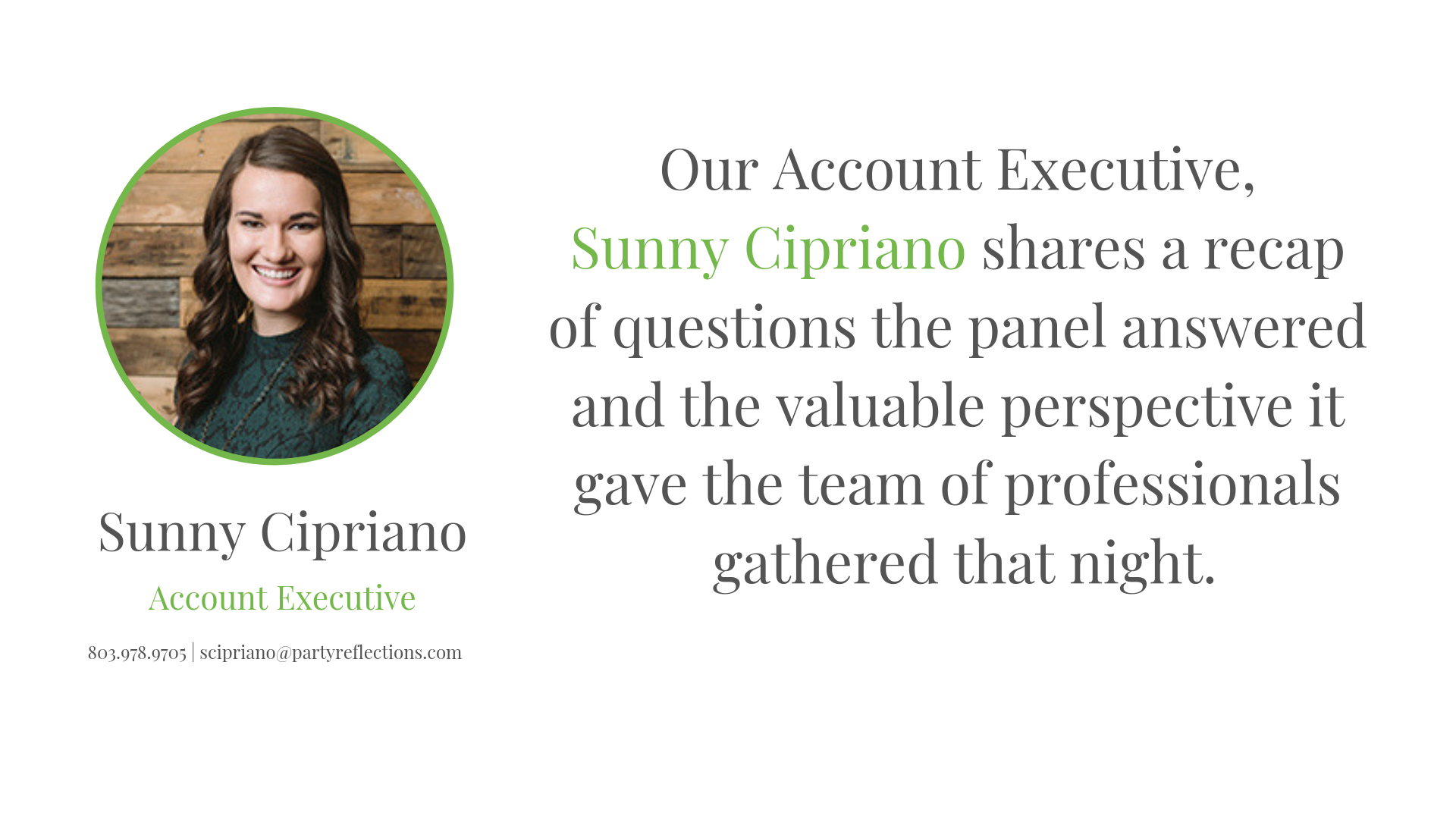 Questions:
Q: After vendors are set, what does a typical planning and design meeting look like with a client?
The planner takes the lead in gathering load in and load out information from each vendor to create a master timeline. They also assist in creating a layout to put every vendor on the same page with the design aesthetic and flow of the event. Each vendor plays a crucial role in working as a team to make each event a night to remember.
Q: What is one recurring problem you all may face together with either the planning process or a bride in general?
A theme all vendors mentioned was the weather. This brought on a great discussion about tenting and the need to always have a back-up plan for both ceremony and reception. There are also instances when a bride doesn't have a planner and it puts more of the burden on the caterer or rental provider to make sure a layout is done and that the venue has confirmed the timing of each delivery and pick-up.
Q: How do you each work through problems with a client and what would you say are the different challenges with that process?
The biggest obstacle is education. A lot of the time they just don't know what each vendor needs and why we need that information. Making clients more aware of how the process works and guiding them through that process can be a challenge. The key to assist is to always remain patient and try to answer questions before they come up. A lot of clients have never done an event before and we need to make things as easy as possible.
Q: Let's talk about wedding day setup. How do you each go about coordinating timing and different aspects of the day?
A lot of the time, the rental company is going to be the first ones in and the last ones out. The caterer arrives a few hours prior for set/up and the planner is there throughout the process and during the duration of the event with the catering staff.
Q: What's your "go time"? Tell us about your individual challenges with your team and how you might work through them.
Kim, with Party Reflections mentioned that go time for her is typically within those Saturday afternoon hours that caterers and other vendors are beginning to arrive and need to locate rental items, may run into some last-minute needs, etc. Go time for the caterer is when they arrive on-site and the duration of serving food, especially if they are cooking on-site. The planner is on the go the entire time and is the right-hand lady of the bride for any needs that pop up. Some of the time, vendors may "put out fires" during an event to ensure its success.
| | When asked what most impacted them that evening, the PR Columbia team had this to share ||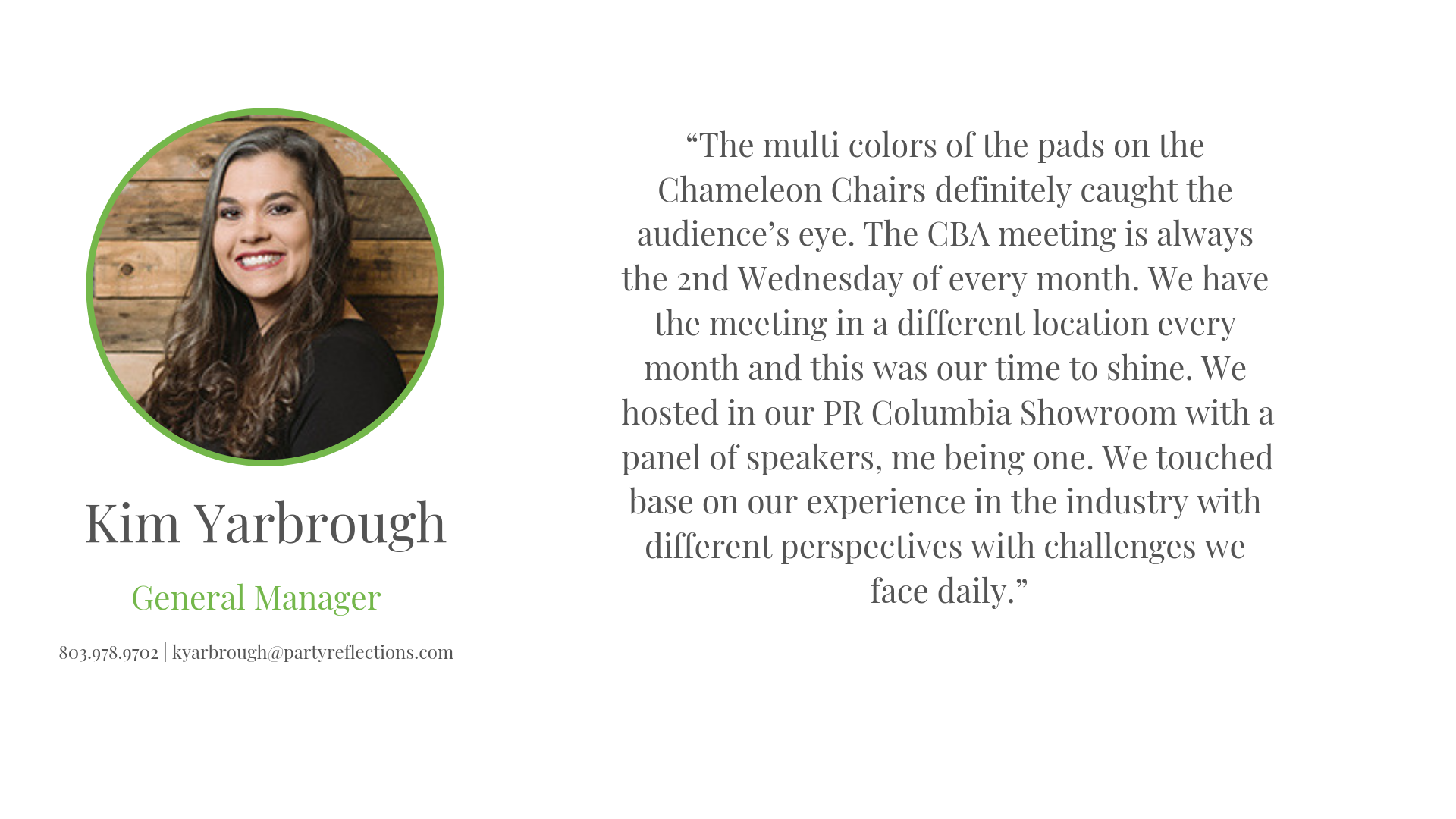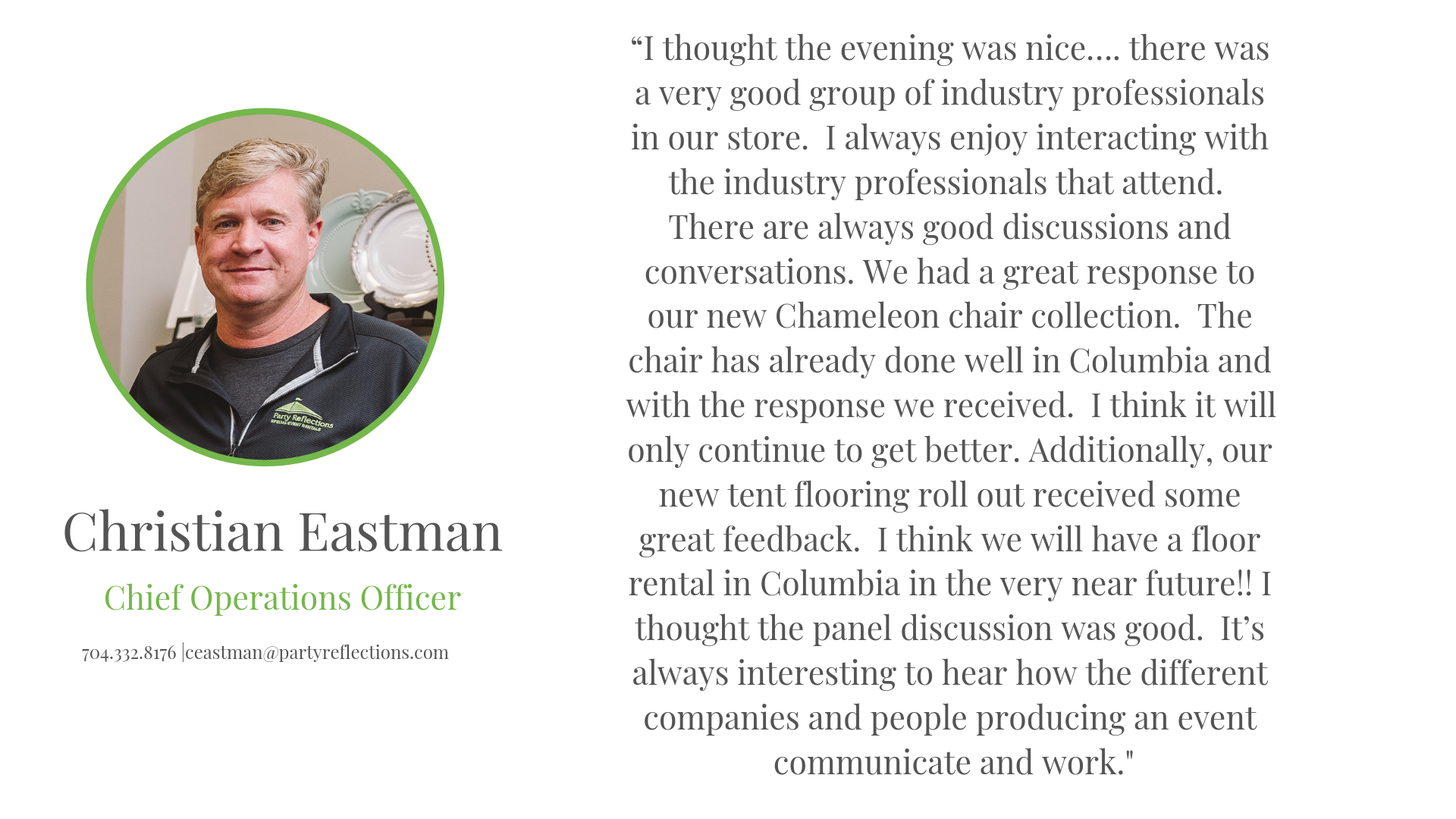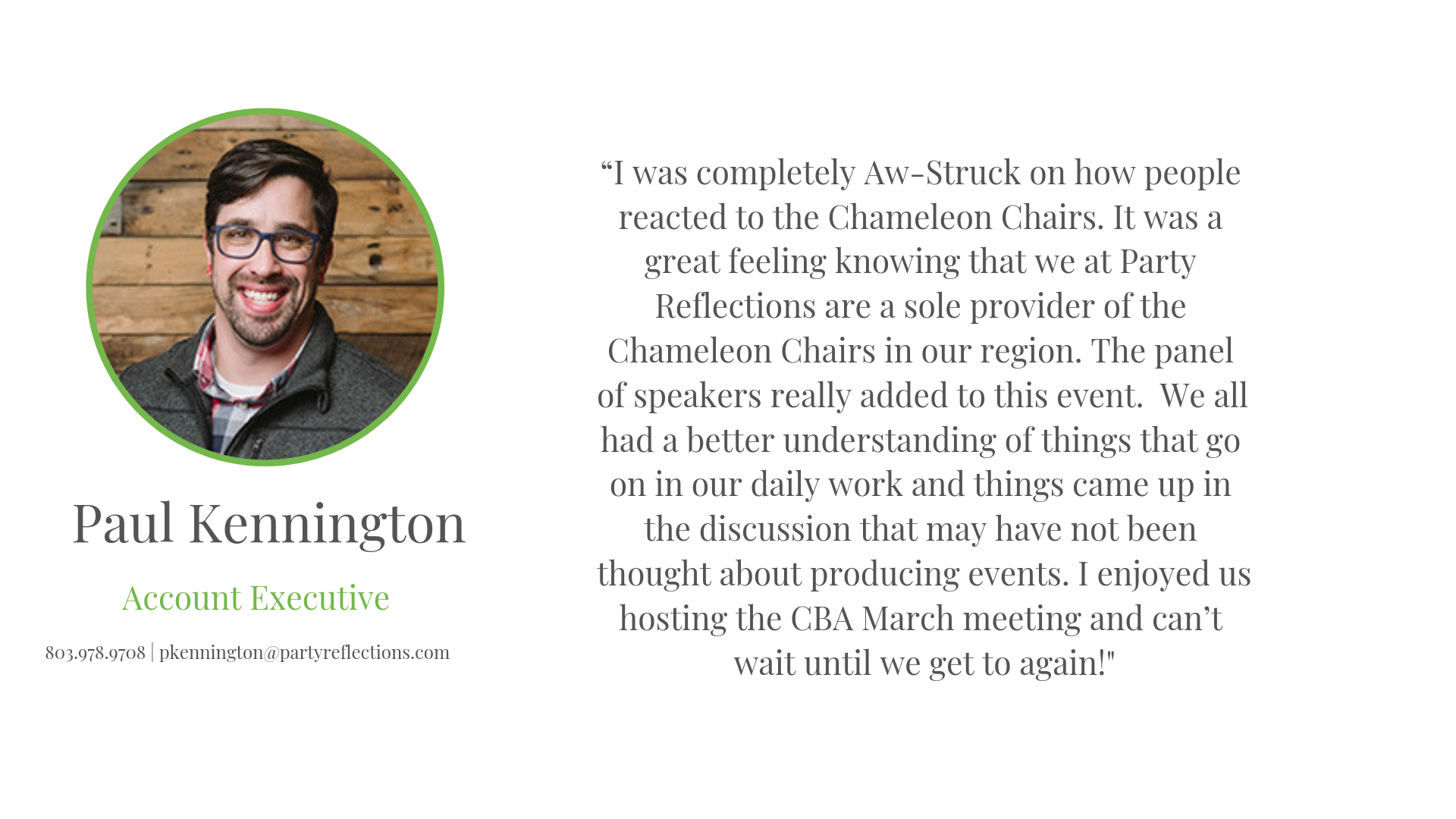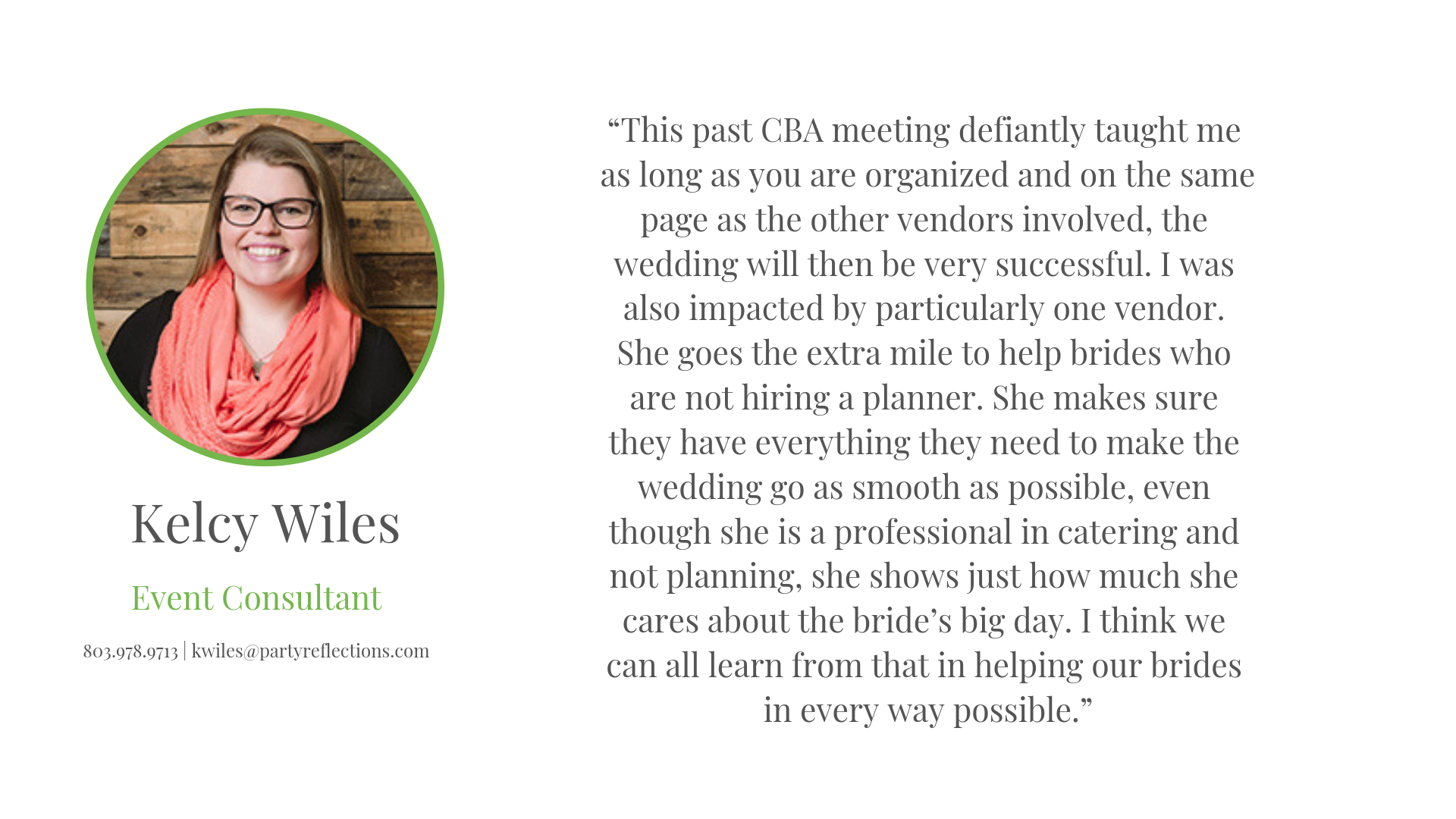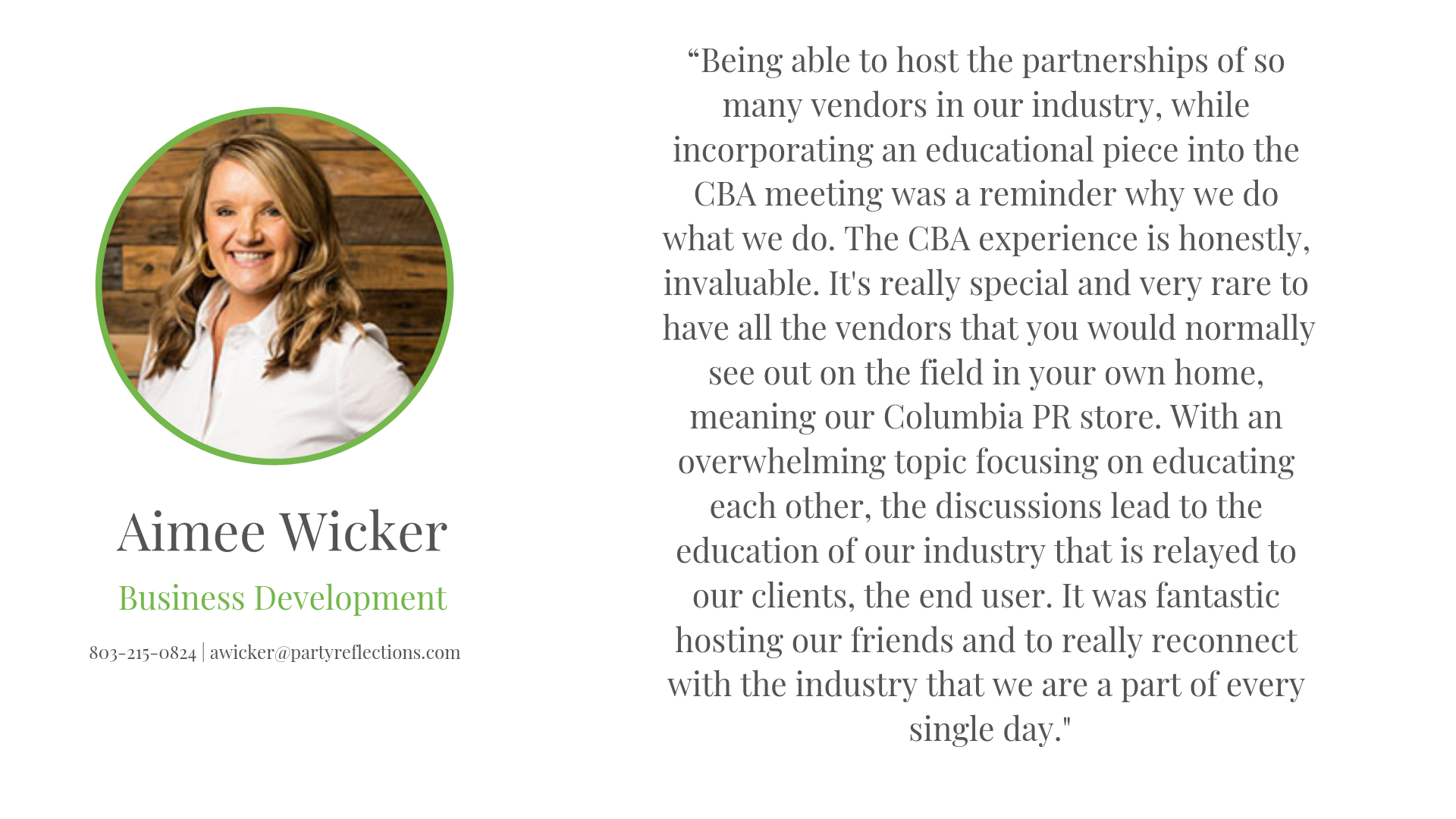 An event like this, with so much information and inspiration, is the perfect place to start planning your wedding or next special event. At Party Reflections we want to help create the lasting memories you have dreamed of and are ready to design. Our team can plan the layouts, logistics and installation of any size event. Contact an event professionals in any of our locations to begin the process.