Party Reflections Client Inspiration Events: Greensboro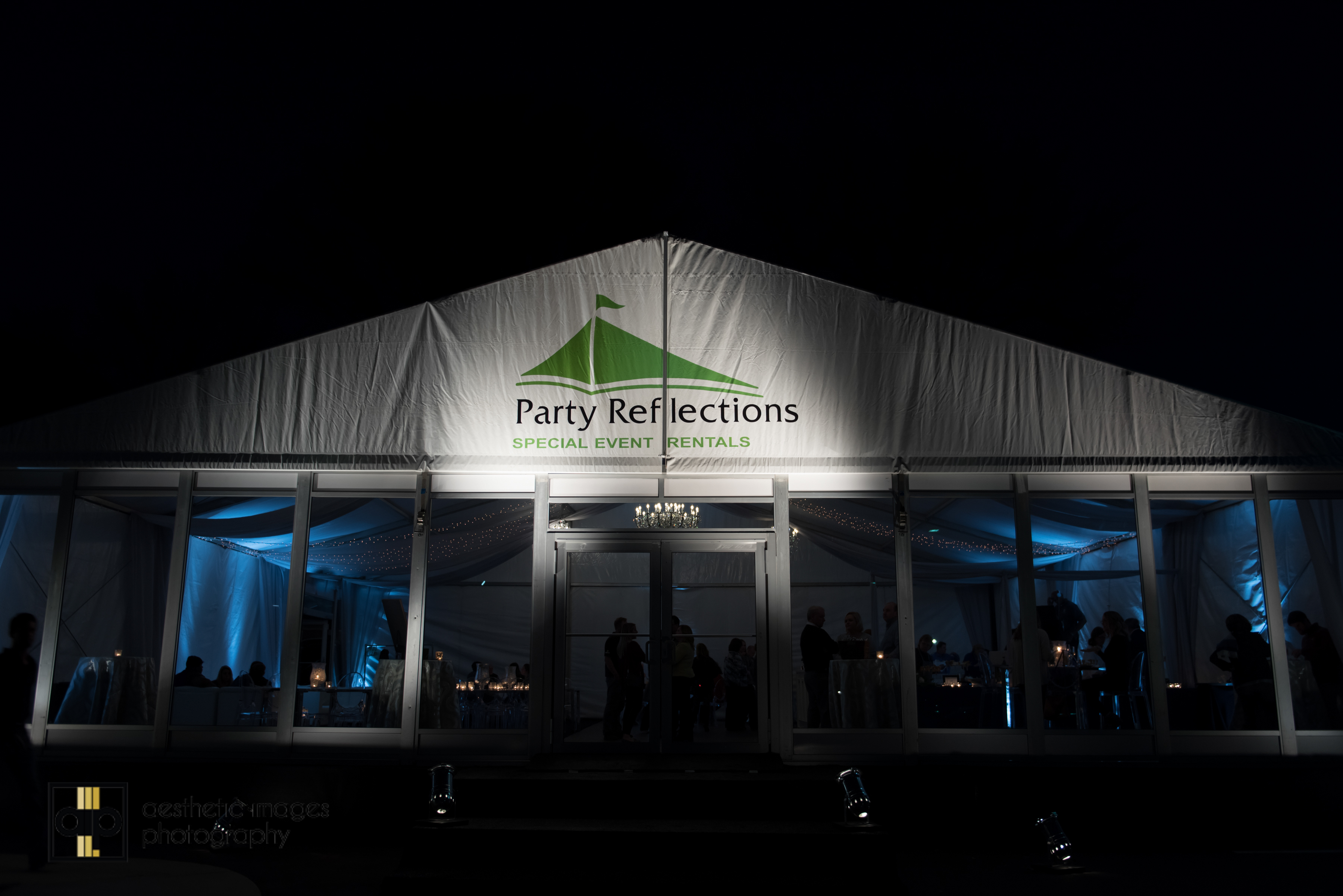 Client Inspiration Events are at the cornerstone of Party Reflections' marketing strategy. Throughout the month of April we will be showcasing the 2018 winter events that have been held in each of our four markets on the blog. The foundation of each client inspiration event is to invite industry professionals to an event that inspires them as well as to further establish Party Reflections as a rental expert and partner in their market. New rental products and service capabilities are highlighted throughout the evening while guests enjoy food, drinks and entertainment provided by local industry vendors.
Although the general event components are the same for each location, each market has a different marketing need or focal point. To best illustrate this let's take a look at each location's recent client inspiration events one by one. We kicked off the 2018 client inspiration events with the launch of the Party Reflections brand in our newest location, Greensboro, NC. Originally scheduled for Thursday, January 18th, the tented event had to be postponed until Tuesday, January 23rd due to the weather.
Thankfully the snow melted and our team was able to host the Triad vendor community at our Greensboro showroom located at 410B Gallimore Dairy Road. Although the entire Party Reflections rental inventory had been available to the Triad community throughout the fall, this was the first opportunity to invite our clients to see the product and capabilities first hand.
The Greensboro showroom is designed to accomplish two things, inspire clients with designed vignettes and to give clients access to rental products to design their own events. At the client inspiration event, all guests were invited to start in the updated showroom with a glass of prosecco and encouraged to explore all of the new inventory. This first stop in the showroom allowed guests to see firsthand all of the tabletop, linen and chair options they have at their fingertips when they are designing events. Looking on our website is one way to see our rental inventory, however seeing it in person and having the opportunity to match it with other rental products is a resource that we provide for our clients.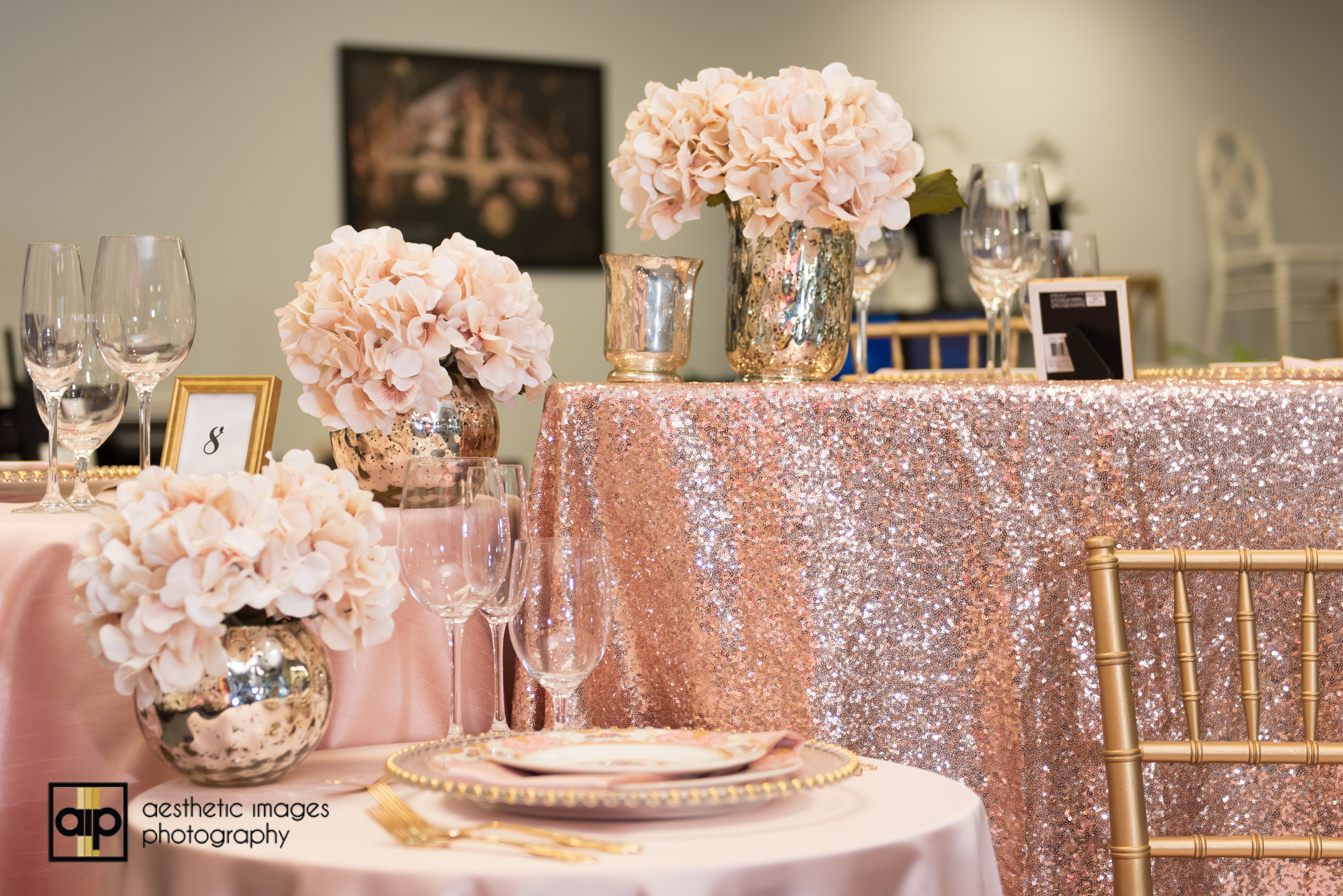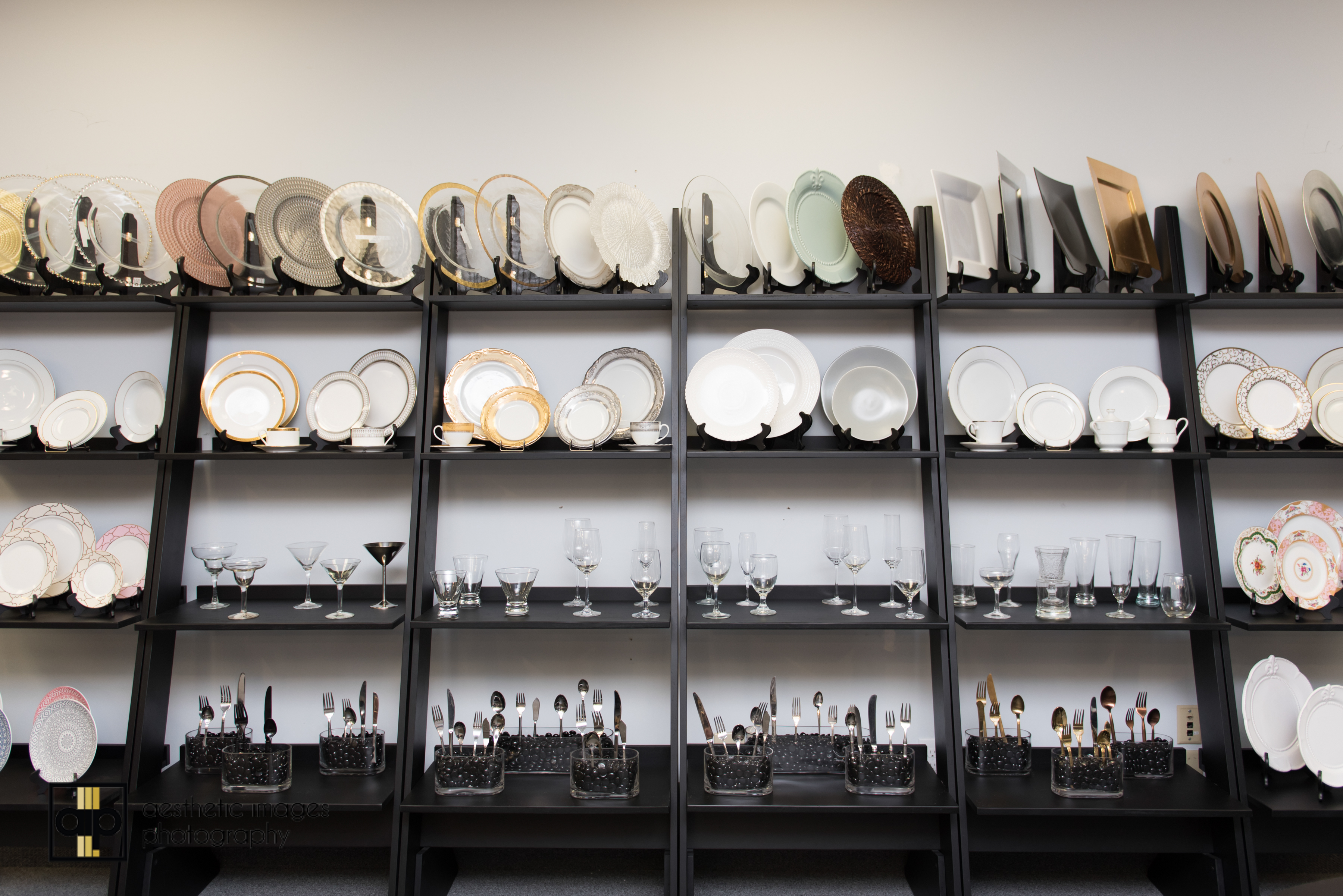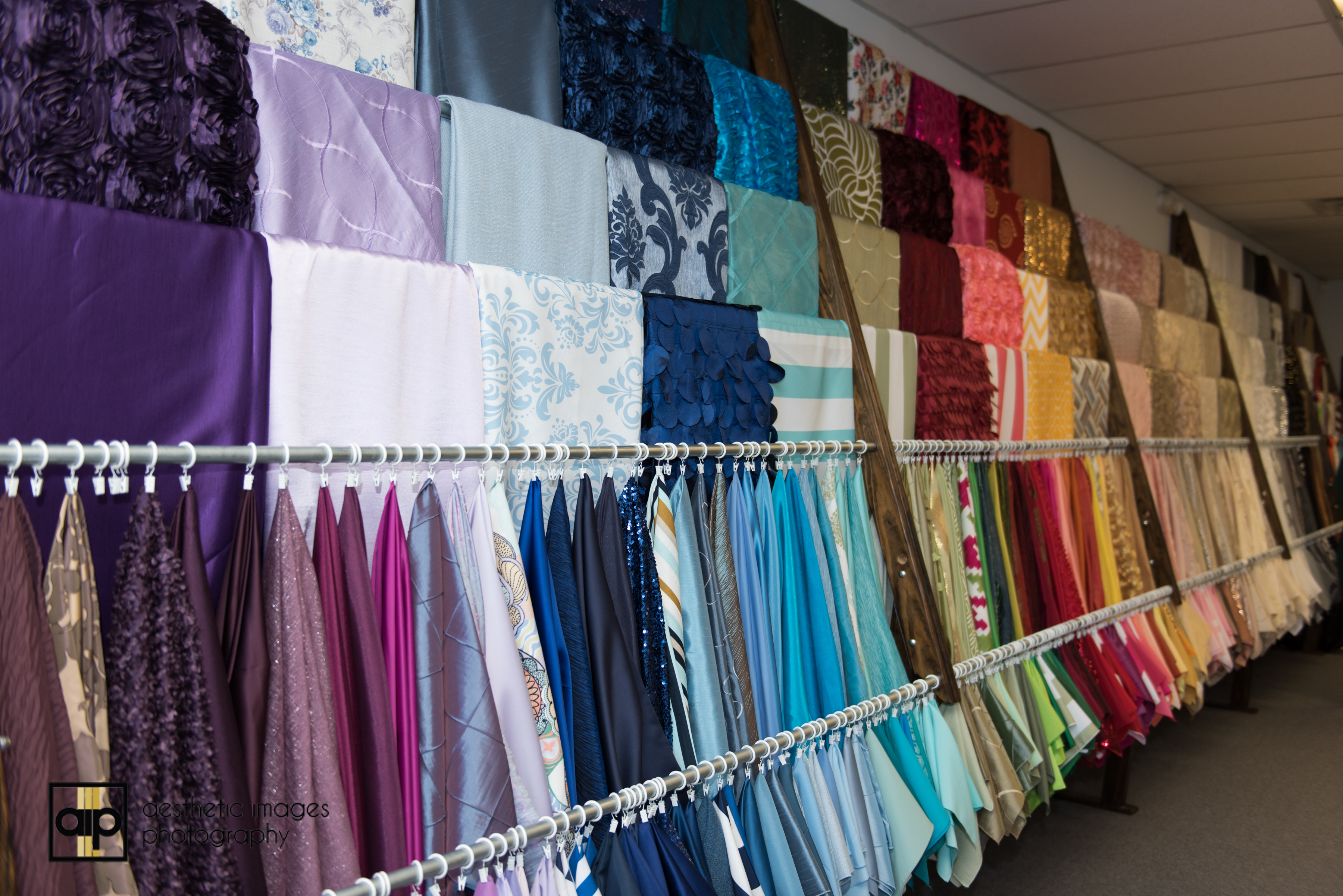 If the display of the entire Party Reflections rental inventory in the showroom was not inspirational enough, the 50X50 Structure tent in the parking lot sure was. Our Greensboro team went all out for the event by building a custom Bil-jax floor in order to erect a 50X50 Structure tent. Party Reflections is the only rental company in the Triad market that has an expansive structure tent inventory. This style of tent can accommodate upgraded features such as glass walls, glass doors and mounted chandeliers, all of which were featured at the event. One of the largest tenting events that Party Reflections does every year is the Wyndham Championship at the Sedgefield Country Club in August. As the tournaments' rental provider, multiple types of tents including structure tents are utilized across the golf course for the PGA Tournament.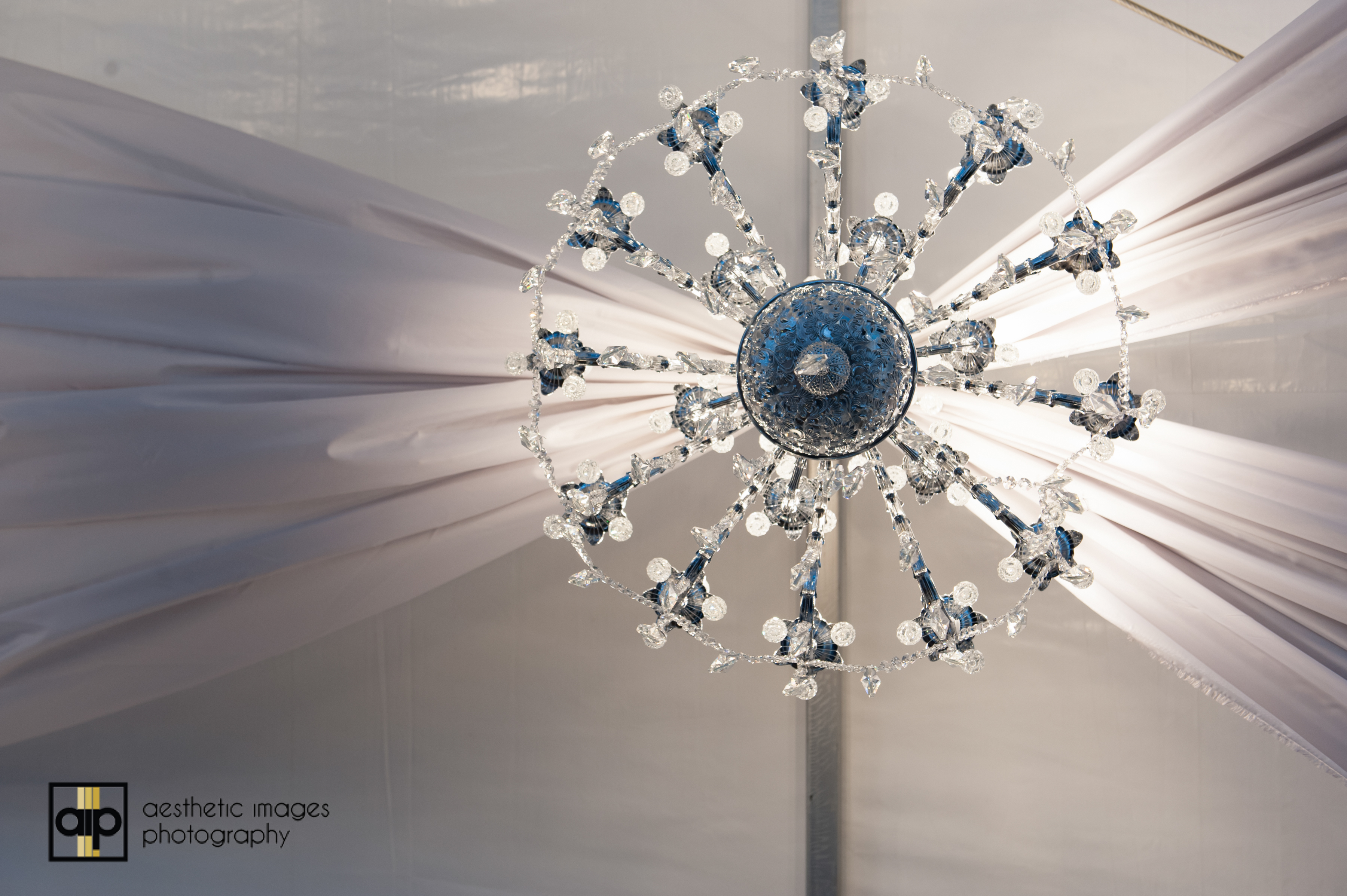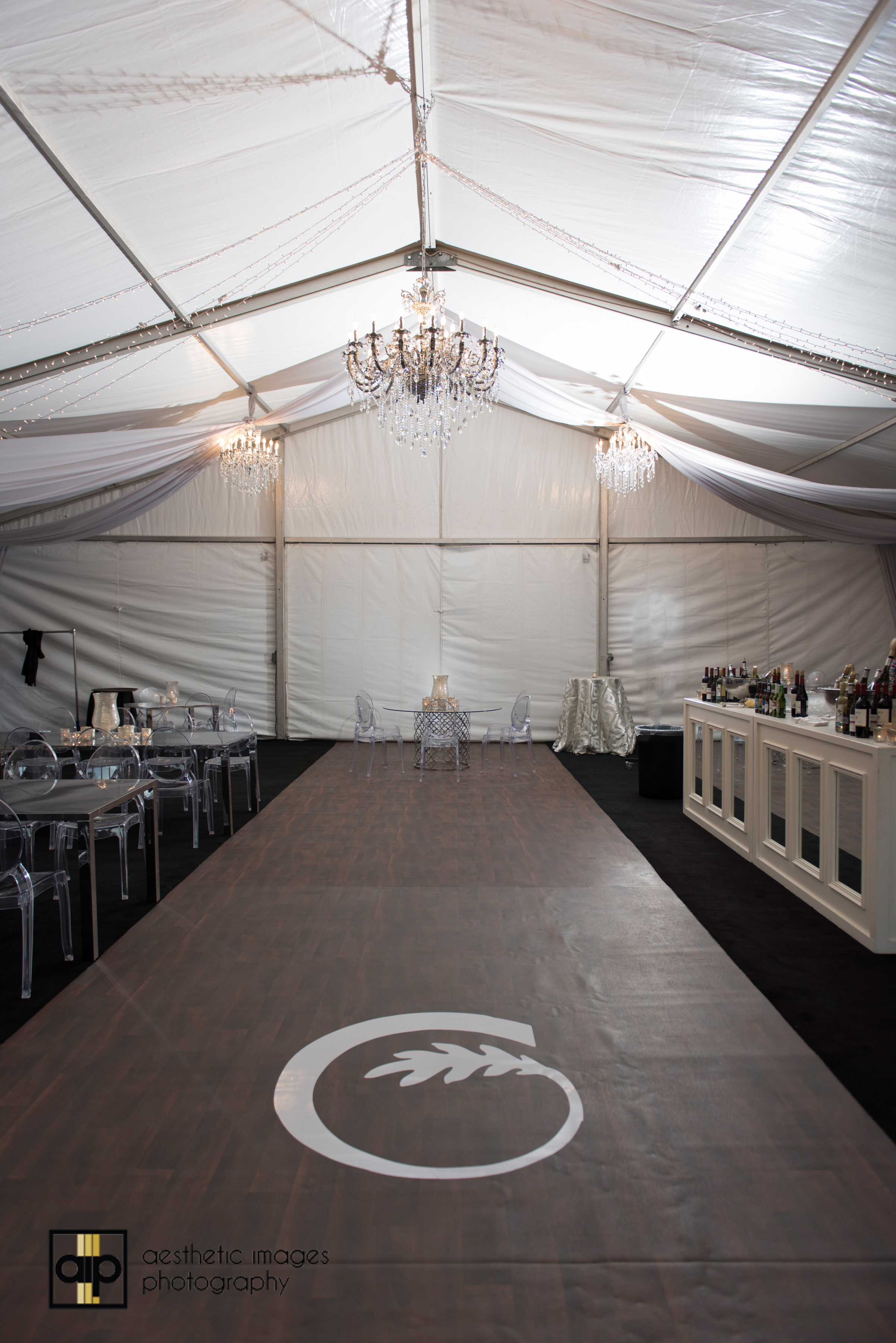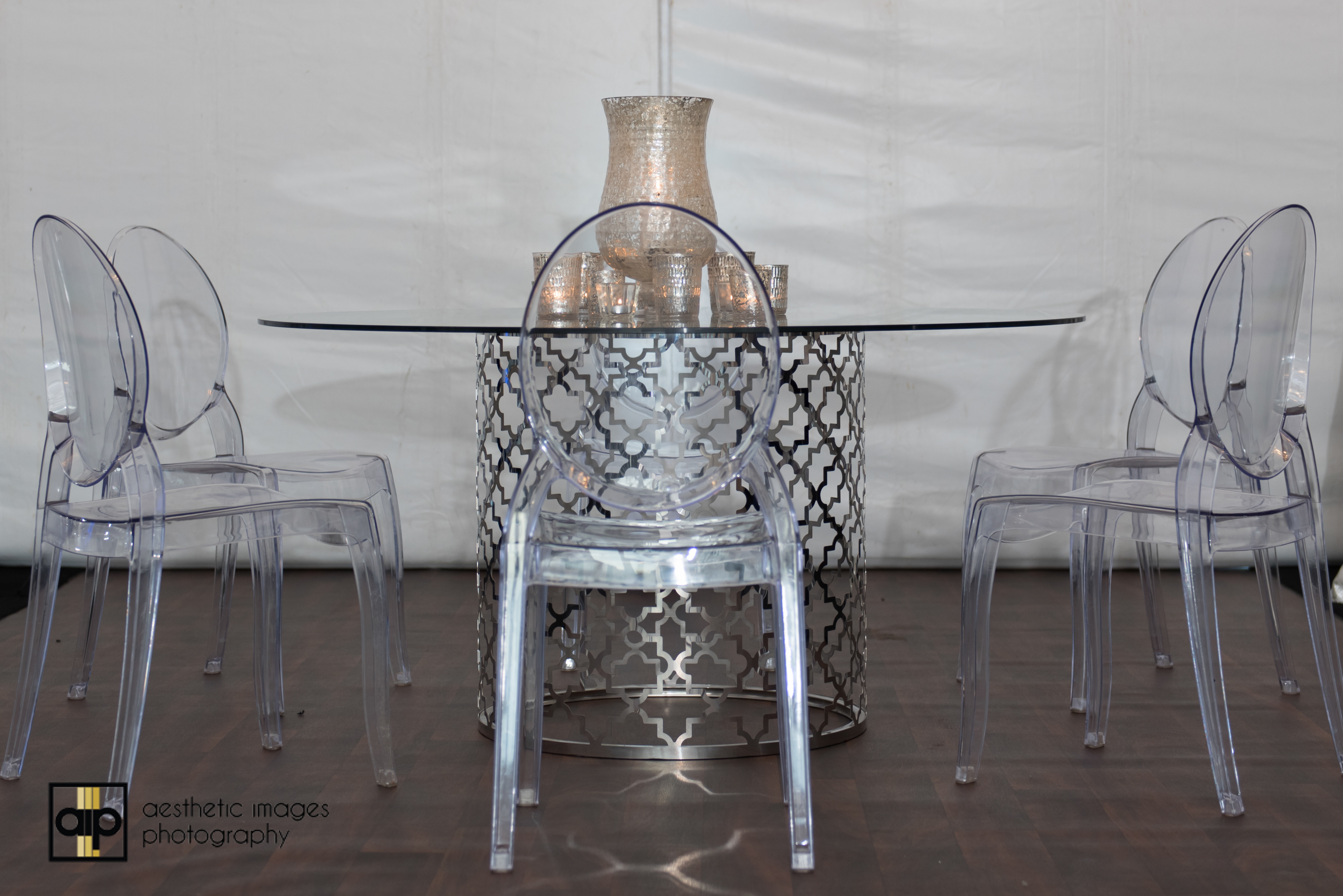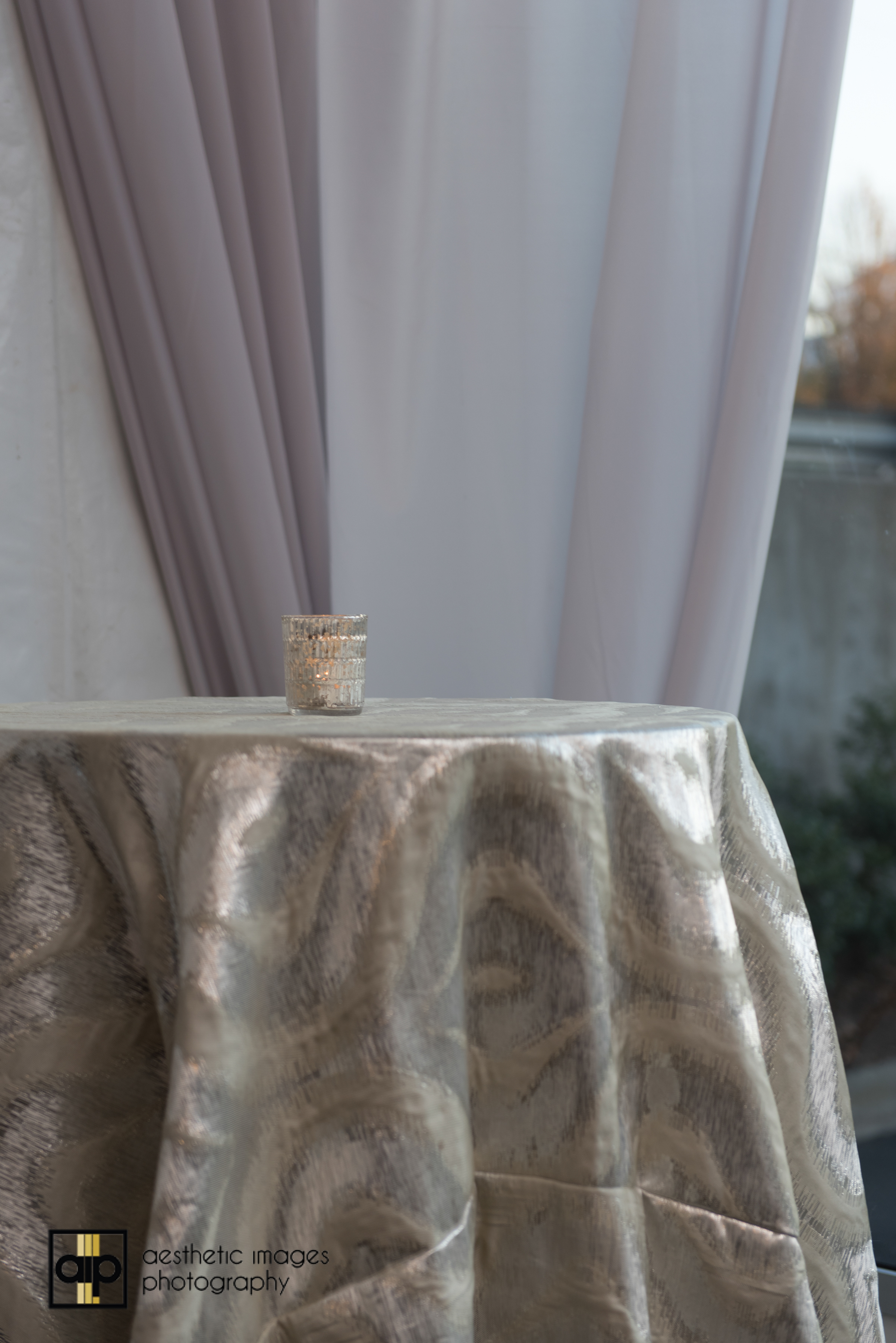 To fully capitalize on the opportunity to inspire our clients, the inside of the tent was designed to wow and delight our guests. Guests entered a sophisticated event design featuring custom draping, majestic chandeliers, the new Modern Event Line of furniture as well as couture linen and trending tabletop items. Every detail was considered and purposeful including the use of a circular stage for Sharpe Pursuits surrounded by food stations and custom bars. Clients were encouraged to experience all of the new product and enjoy the food expertly provided by Pepper Moon Catering. In working with the Pepper Moon Catering team, we encouraged them to showcase their newest menu items and were not disappointed. An innovative hanging food display of crispy wonton cones with fired Ahi Tuna alongside a Salmon Rillette station paired with a petite "Gyros" and a chef attended Crostini station were not only delicious but also beautifully presented.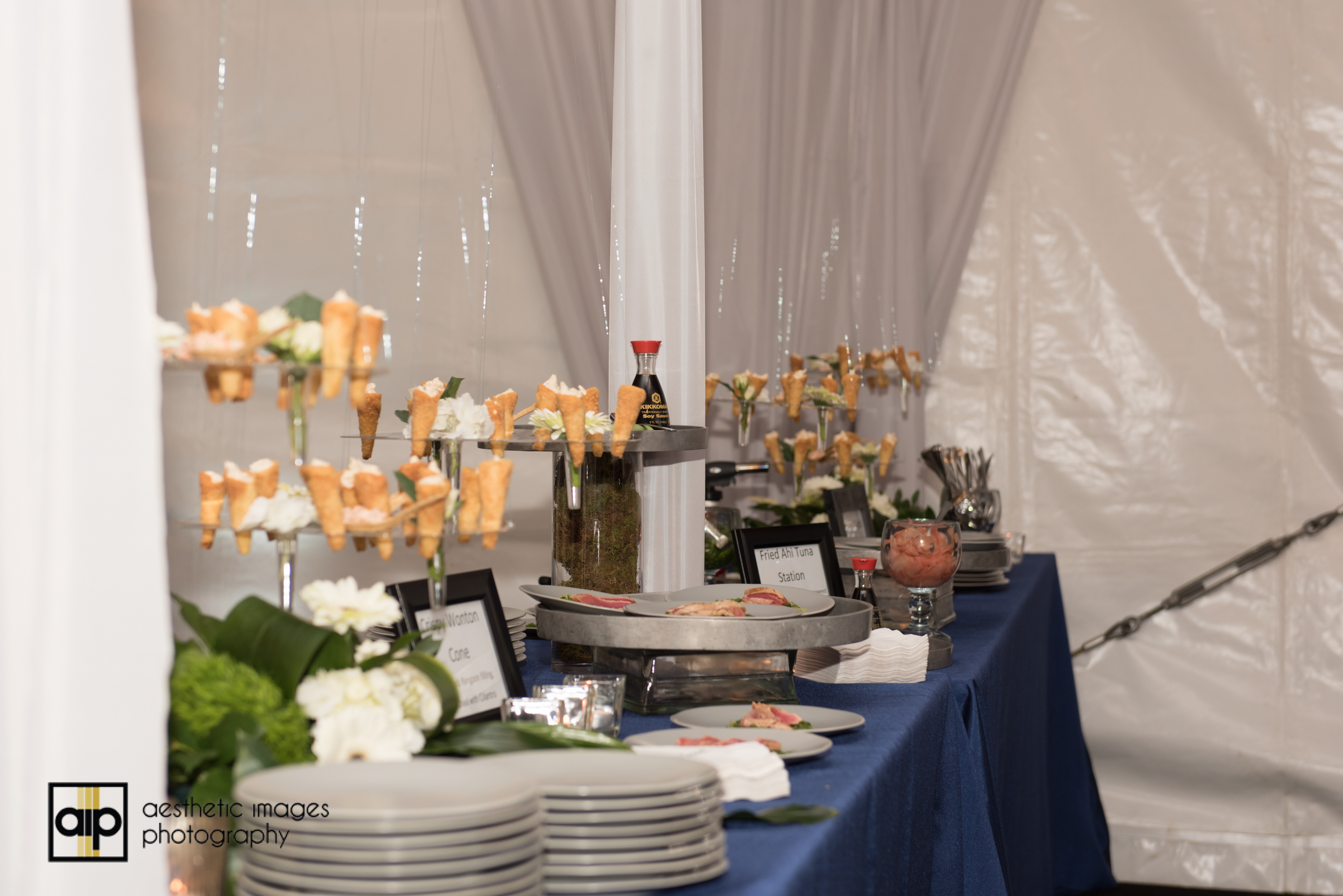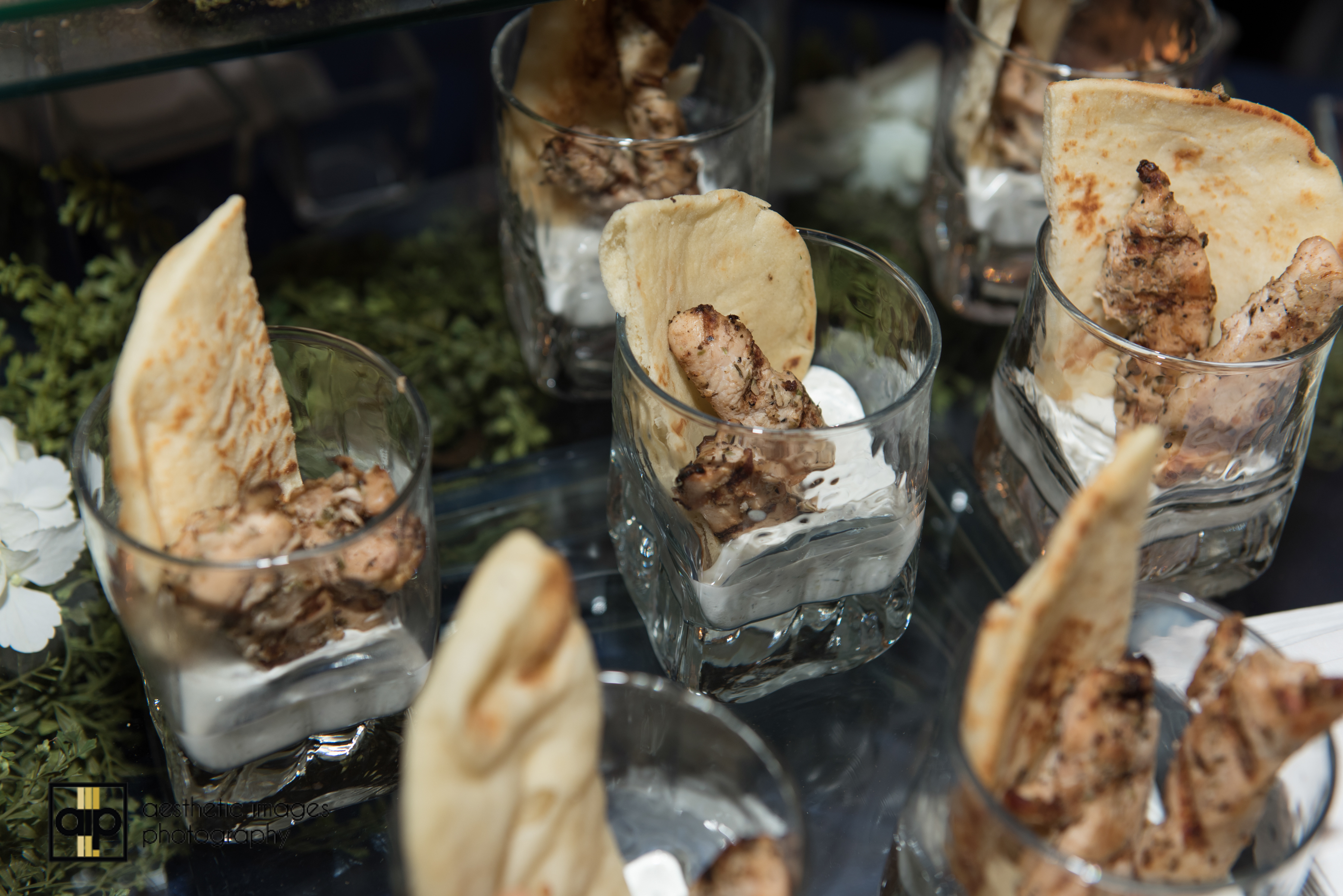 In addition to the overall event design and details, we also wanted the Greensboro client inspiration event to be a platform to introduce not only the local sales and operation team but also the Party Reflections brand. The brand is defined by our second-generation owners Dan Hooks and Maurisa Beaver as well as our mission statement which is to provide upscale event rental products and services to create innovative solutions and lasting memories for our partners and clients. Both Dan and Maurisa spoke alongside the Greensboro General Manager Erin Baker to share the Party Reflections story and to introduce the team that is making it happen in the Triad market.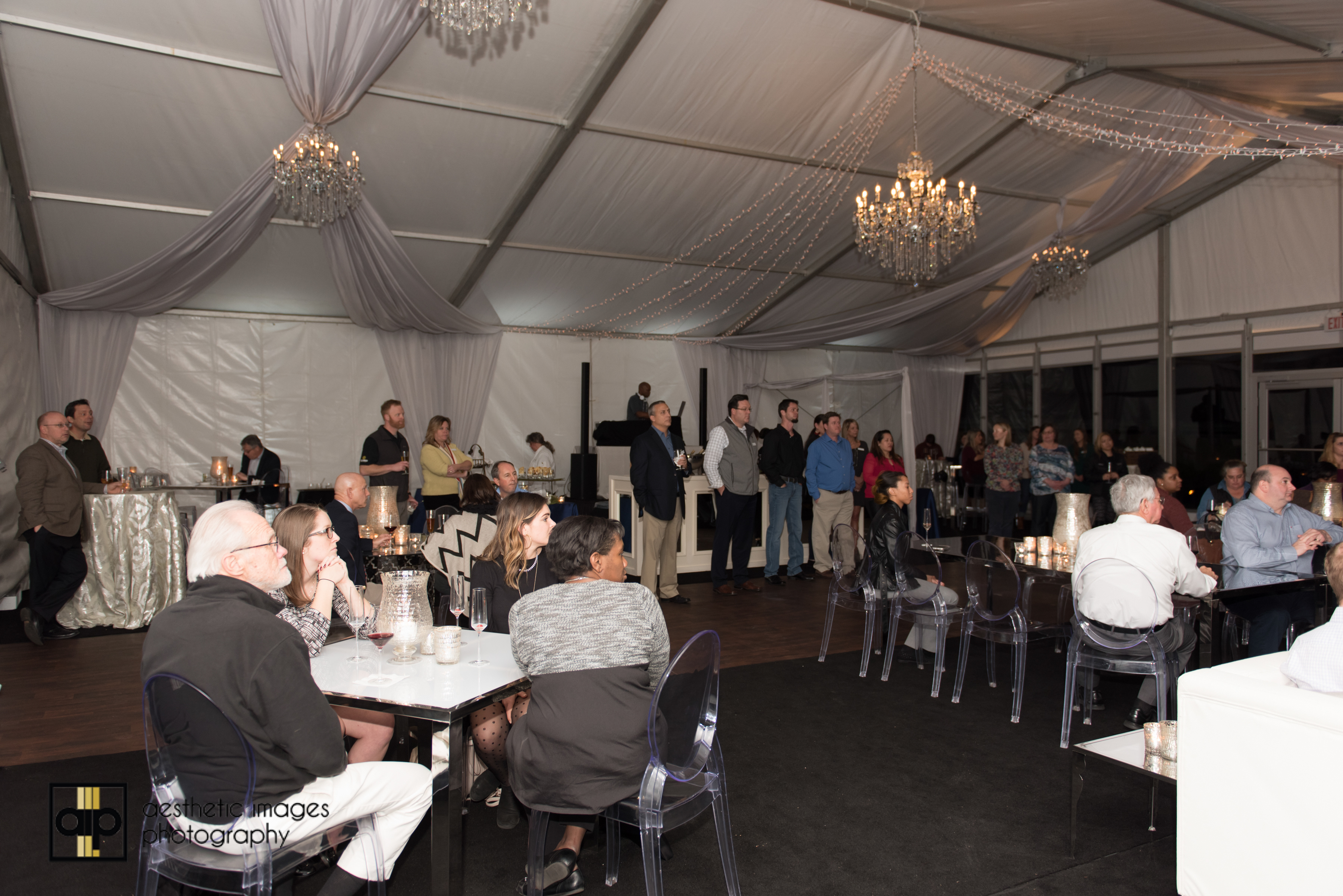 Our Greensboro client inspiration event was a launching pad for all of the 2018 events that our team is working on with our Triad partners and clients. Given our vast rental inventory and our team's expanded capabilities to produce excellent events, we are excited about the opportunities for growth in the Triad market and to continue to provide new rental products and solutions for our clients.
All of these beautiful images were captured by Aesthetic Images Photography and we would like to thank Jeff Hyde and his team for his services.
Next week on the blog, we will explore the Party Reflections Columbia Client Inspiration Event that was held on Tuesday, February 6th.