Party Reflections Client Inspiration Events: Raleigh
Every week in April, we are featuring our recent Client Inspiration events that were held this past winter in each of our markets. These industry focused events are designed to inspire our clients by showcasing new rental inventory while hosting a delightful evening full of networking, refreshments and entertainment. This is achieved by utilizing similar event components in each market, however the focus of the event is specific to the needs of that location. This week we will explore the Party Reflections Raleigh event that was held on Wednesday, March 14th.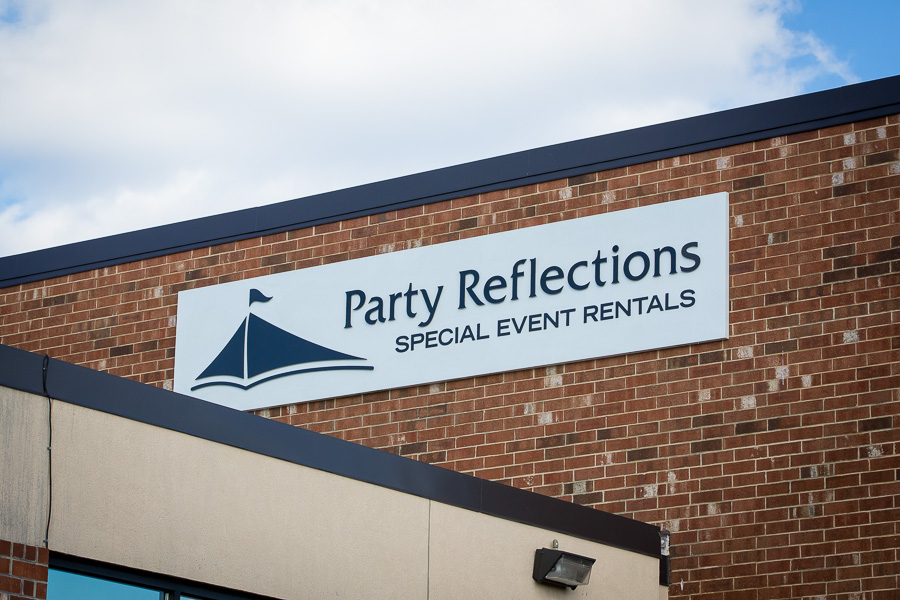 Party Reflections Raleigh recently moved to a larger building located at 3006 Industrial Drive to accommodate for the growth we are experiencing in the Triangle market. This new building was the focal point of the event. The new building has over 40,000 square feet of warehouse space doubling the size of storage capacity we now have for product inventory and staging. The showroom has over 6,500 square feet display and office space for our Sales team and Design Center. This event was an opportunity for our clients to come to our new location and see the newly designed showroom.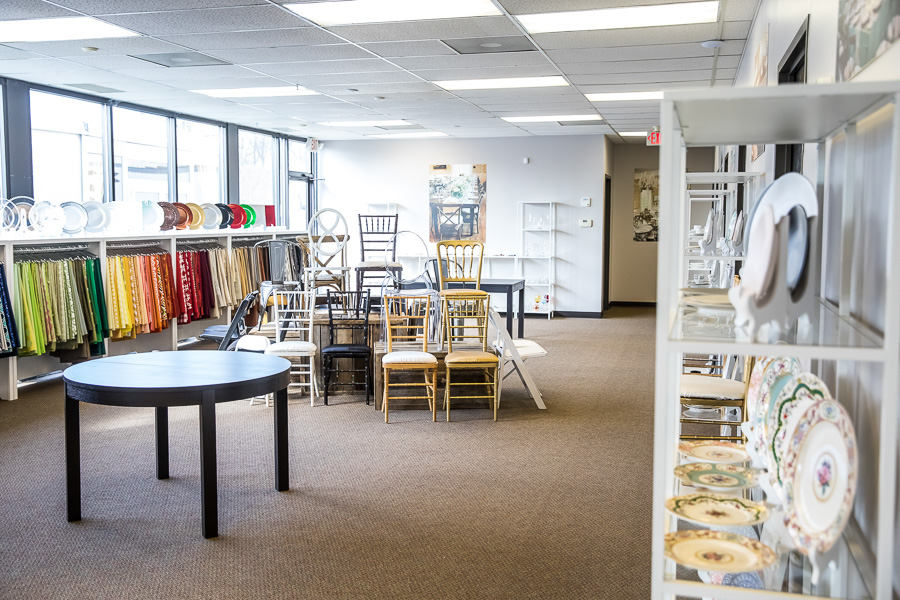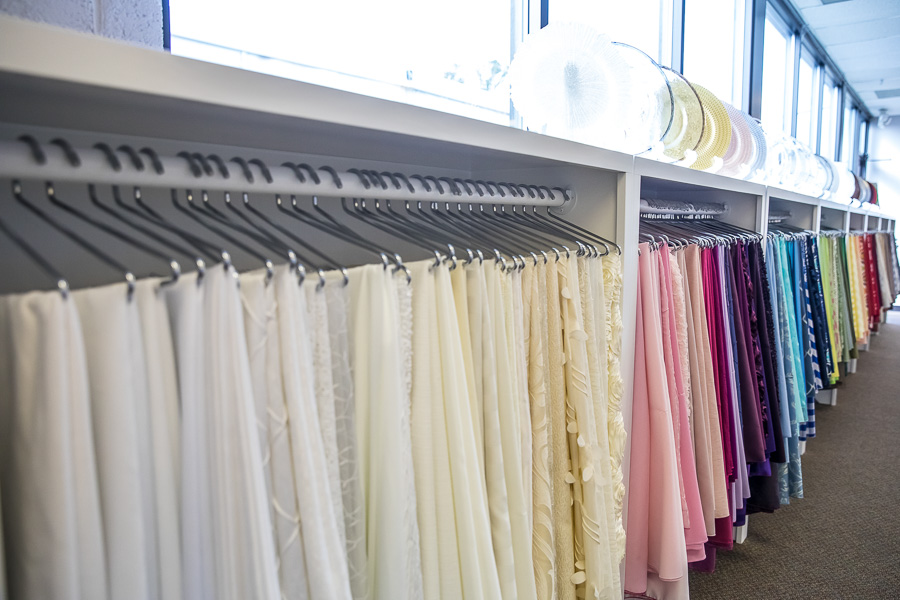 The showroom at our new location is open and full of natural light. The Design Center features a sample of our tabletop, linen and chair inventory and allows for clients to be creative and design their event with the products they want for their celebration. The offices of our Sales team are located next to the Design Center so that clients can transition from deign to contracting with ease. Also located in the showroom are designed vignettes that feature new product or seasonal inspiration for a variety of styled events. This new space will allow for our team to better service our client's needs throughout the planning cycle and showcase curated design ideas.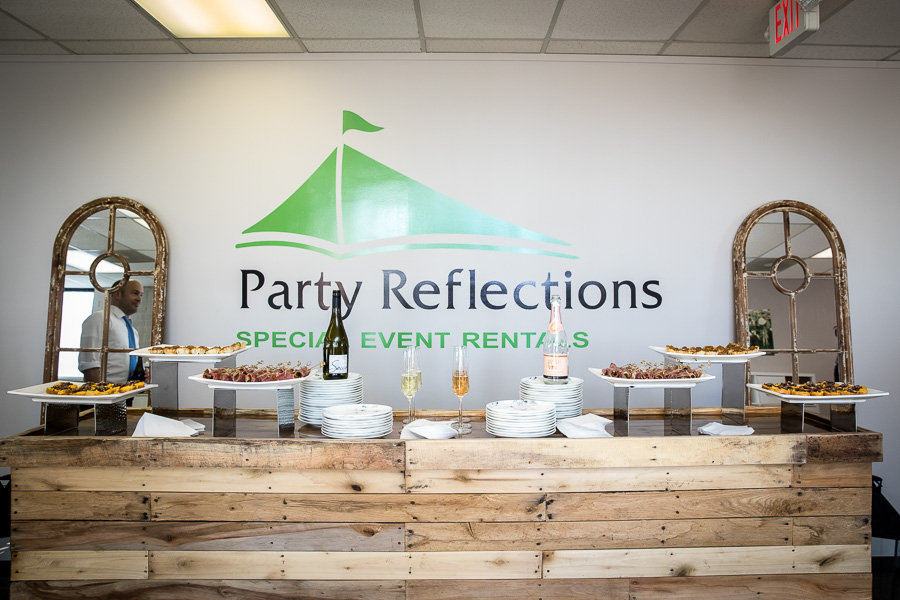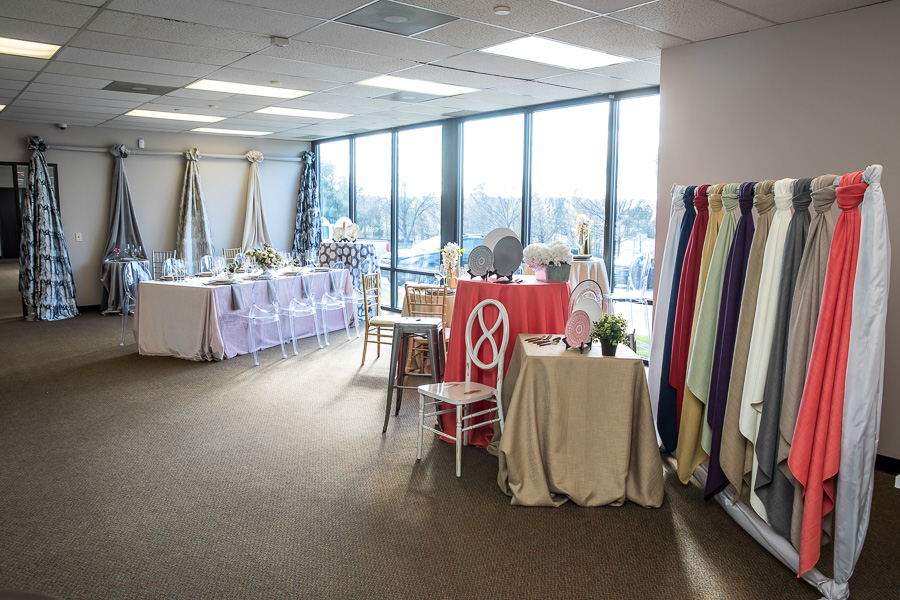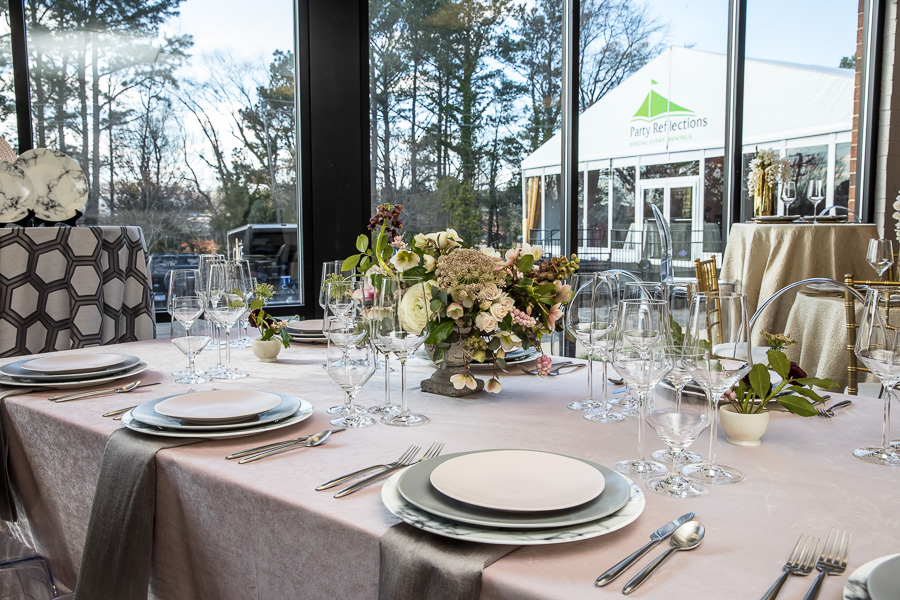 Knowing that the showroom was the focus of the event, the evening festivities started as soon as guests walked through the door. Upon arrival, guests were welcomed with a glass of prosecco and delicious hors d'oeuvres displayed on the custom 8′ Rustic Pallet Bar. With so much to see and do in the new space, the Sales team was on hand to meet and greet our clients and offer to give them a tour. In addition to seeing the new Design Center, we also launched multiple new products at this event. Guests received the first look at the new Velvet linen line now available in Champagne, Blush and Silver. A feasting table dressed with a 108X156 Blush Velvet linen with Marble chargers, mix matched Hudson plates in Grey and Blush and brushed stainless Velo flatware were complimented by the gorgeous floral arrangements provided by Plume Events. A dramatic hanging wall display of the new Mirage linens including Indigo, Carbon and Bronze intermixed with Champagne and Silver Velvet were a perfect backdrop for elegant tabletop ideas. And bright and cheery for spring, the entire color way of the new Panama linen line featured Coral and Natural linens with a variety of tabletop options.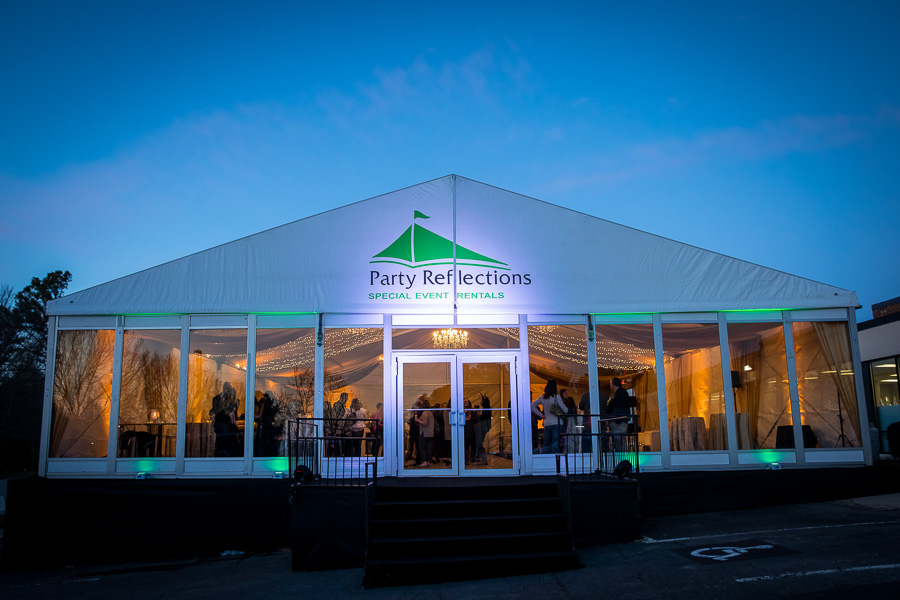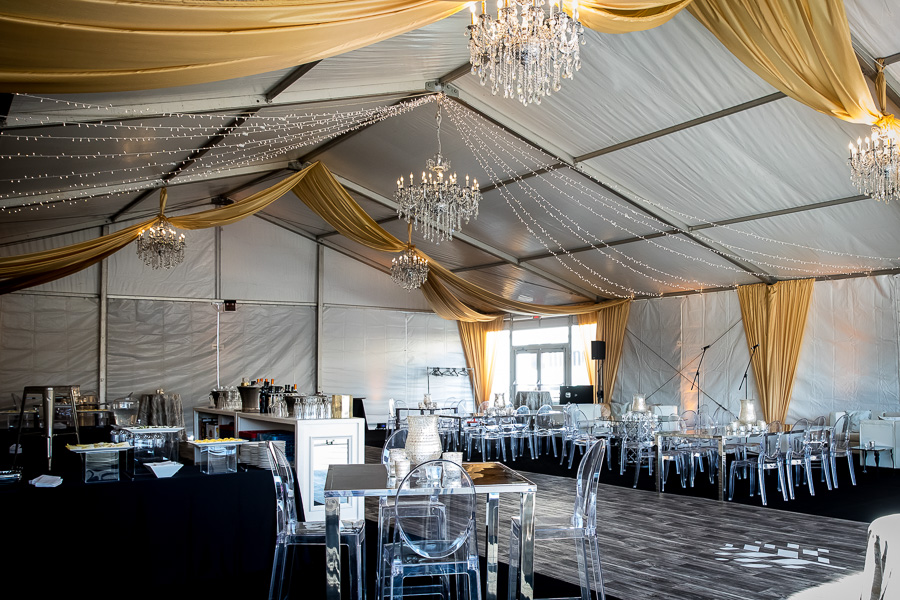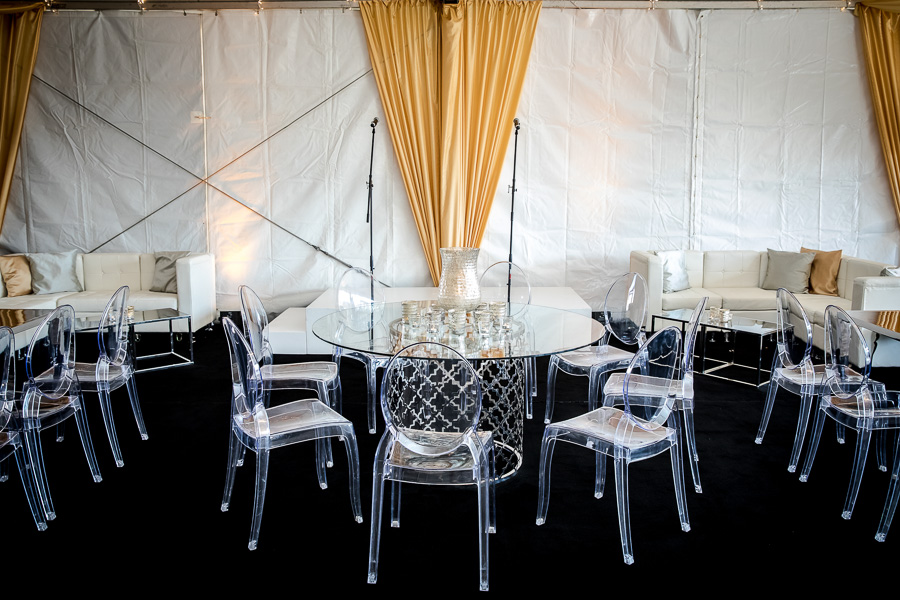 As the evening progressed, guests were invited to move from the showroom to the 50X62 Structure tent installed in the parking lot on a custom Biljax floor. Attendees were treated to unexpected details including custom gold draping throughout the tent, live jazz music performed by J'Michael Peeples Trio on a circular stage surrounded by delectable food stations provided by Ladyfingers Caterers and delicious desserts crafted by Cake Couture Boutique. The overall modern and sophisticated look and feel of the tent featured the new Modern Event Line of furniture, Majestic Chandeliers, Bronze Mirage couture linen and Ghost Chairs and Barstools. Our Raleigh General Manager, Mark Ermshar introduced the Raleigh team, Dan Hooks, our President & CEO and our goal to be the rental resource for the Triangle market and our clients. We want our clients to experience our team's capabilities and see our rental inventory in action and the format of a Client Inspiration event is a perfect opportunity to do that.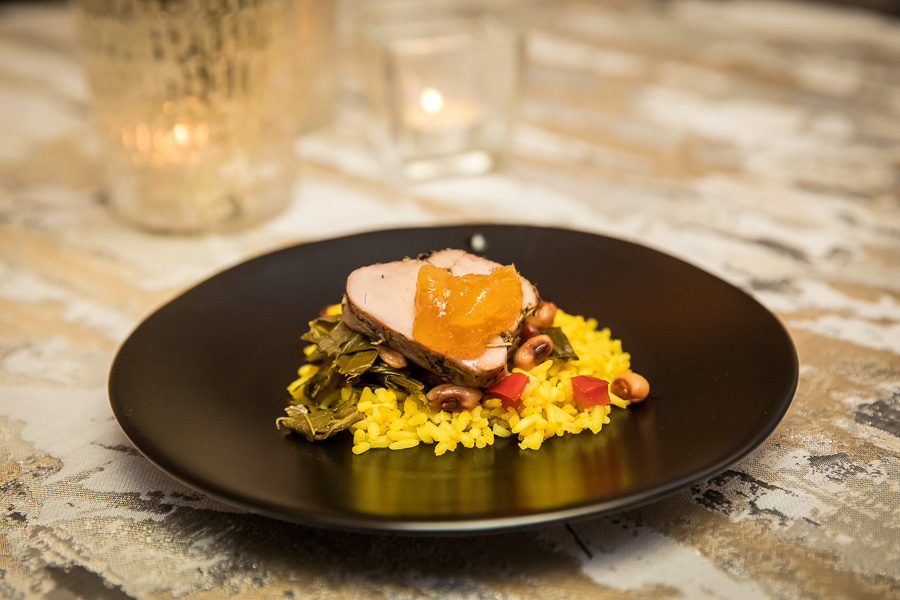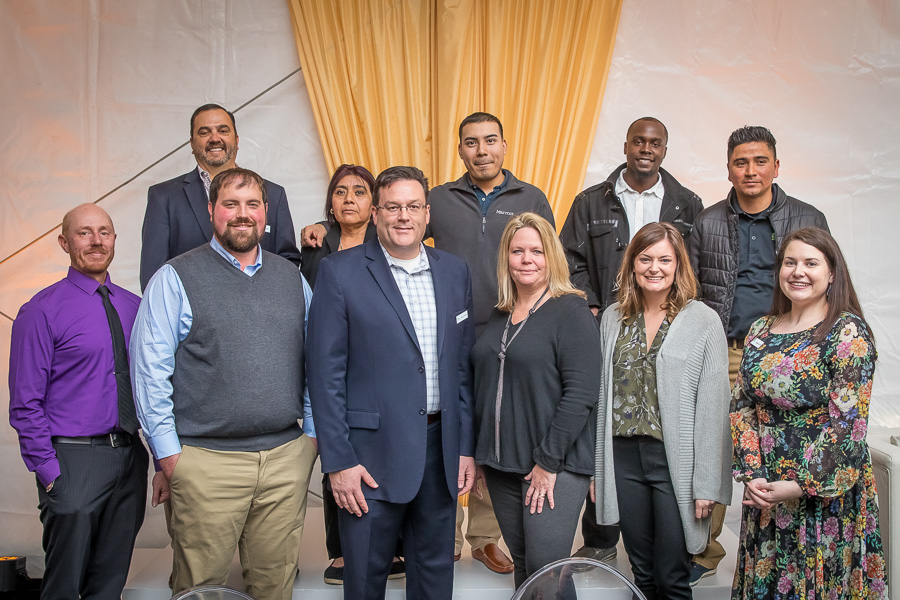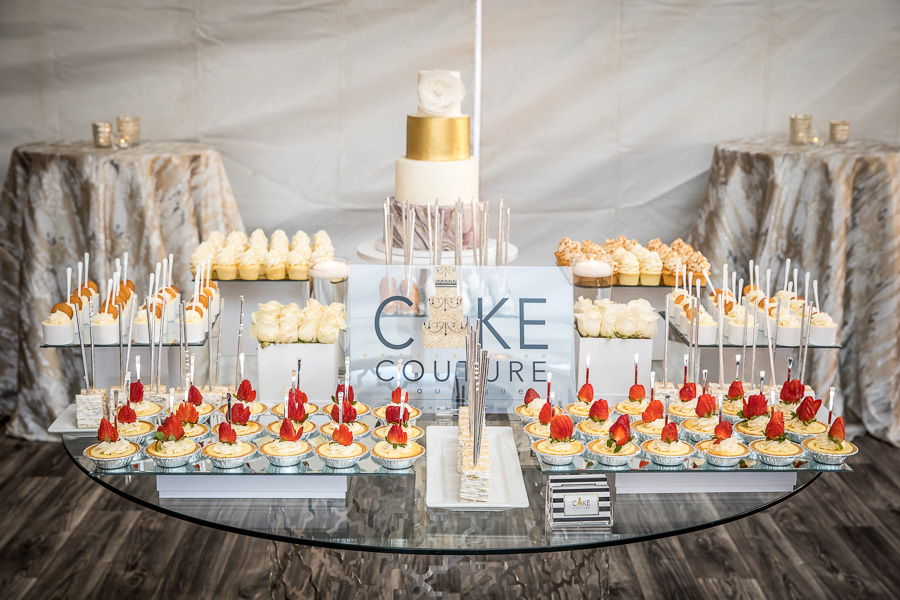 The outstanding Raleigh vendor team that we partnered with to ensure the success of our event included many talented industry professionals. We would like to thank Ladyfingers Caterers for the delicious food and attentive bar service and Cake Couture Boutique for the wonderful candy bar. Thank you Key Signature Entertainment for securing the entertainment, to Total Production Services for the sound system and to Plume Events for donating the gorgeous floral arrangements for the showroom vignettes. Finally a huge thank you to Rebecca Faulk owner of Red Bridge Photography for capturing these incredible images of the event.