Tables and Chairs Rentals Columbia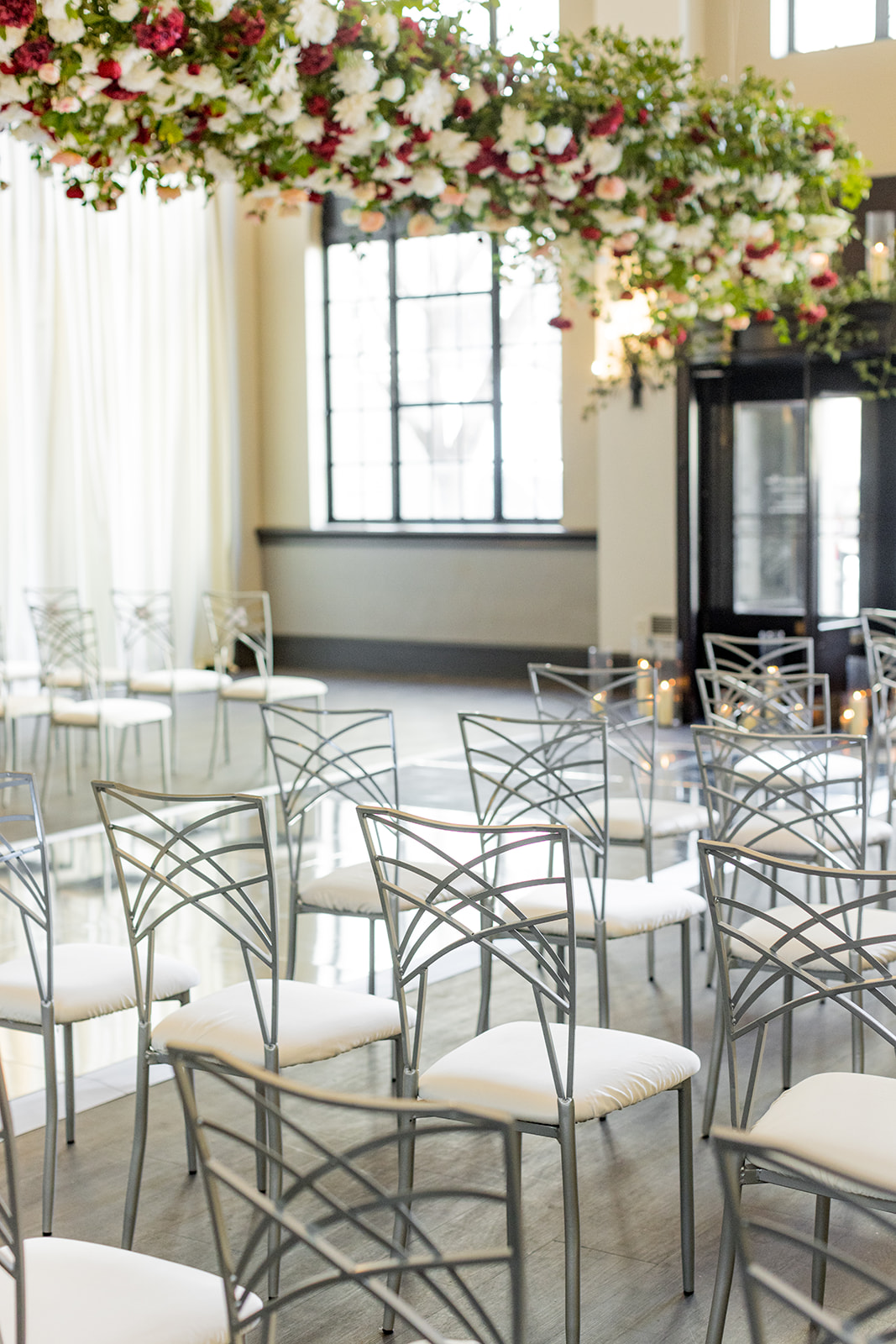 Tables and Chairs Rentals Columbia
from Party Reflections
At Party Reflections, we understand that hosting a gathering can be challenging, which is why we offer top-quality tables and chairs rentals to ensure your guests are comfortable and impressed. Whether you're planning an extravagant indoor event or a more intimate outdoor gathering in the Columbia, SC area, our extensive selection of rental options will guarantee that your vision comes to life. With tables ranging from six foot banquet-style to round cocktail tables for small get-togethers, and chairs available in both metal, epoxy, and wood varieties, you are sure to find something perfect for your occasion.
Tables and Chairs Rentals Columbia – The perfect match
Grab a seat, we have a table reserved for you!
Our team is always happy to help with setup and breakdown so that you can focus on making sure everyone has a great time. We can also provide custom linens of various colors and textures, as well as skirting for buffet tables – just let us know what style you're after! Our knowledgeable staff is here to make sure every detail is taken care of when it comes to creating the ideal atmosphere for your special day.
With Party Reflections' reliable table and chair rentals, you'll get the perfect combination of style and function for any situation. From personal gatherings at homes to large corporate events held at venues throughout Columbia, NC with Party Reflections on your side, you can feel confident that no matter what kind of event you need help planning or rentals for – we will have those needs covered!
---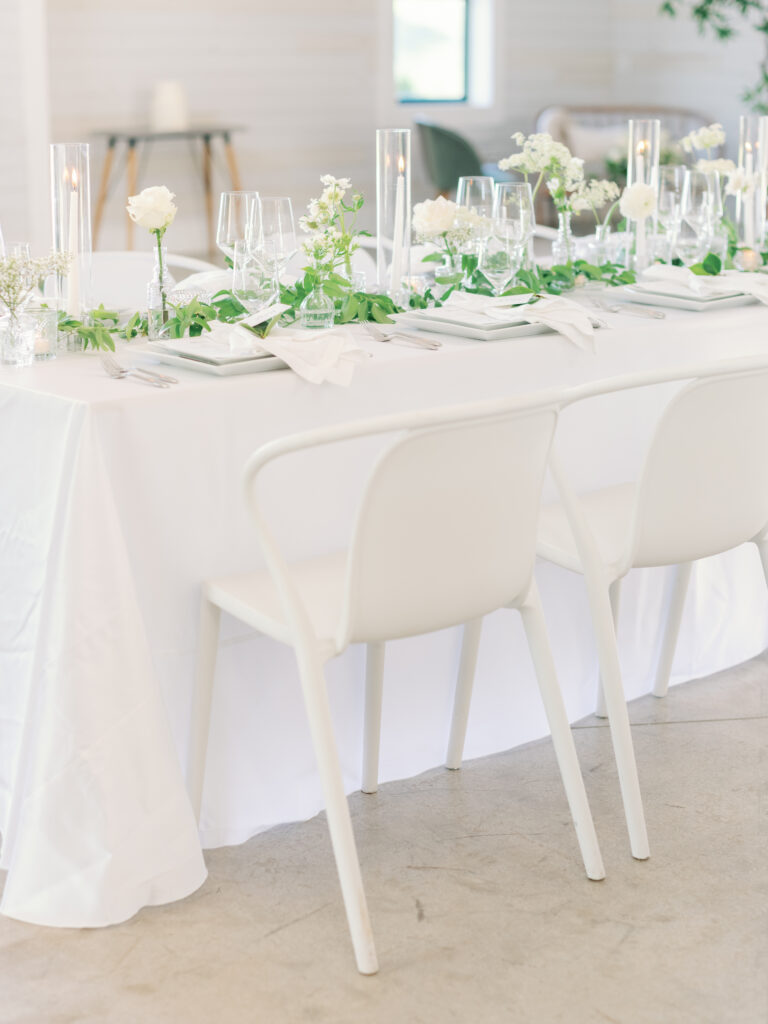 Find the perfect combination of tables and chairs to craft your event with the magic that makes it special. Put it all together in our design center or get inspired with our gallery of events.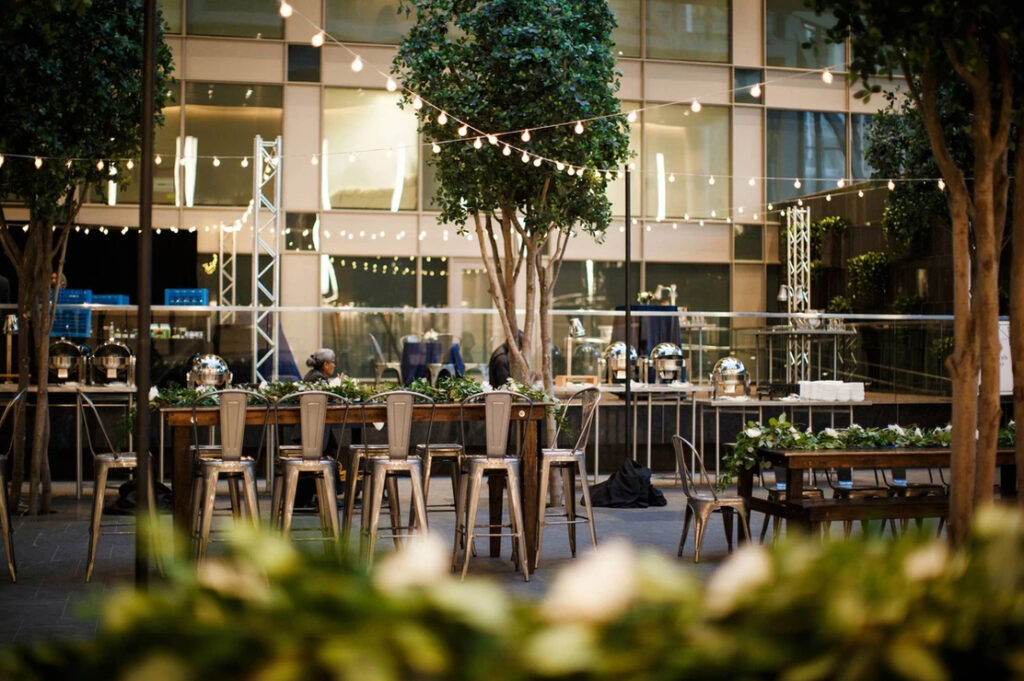 Tables and Chairs Rentals Columbia – Explore our Selection
Our pedestal tables include square or circular tops of various sizes, making them ideal for big and small groups. Our famous 30″ x 30″ Palmer table is a white resin table that is suitable for both covered and uncovered indoor and outdoor events.
These are the same adaptable tables as our 30 that are ideal for cocktail hour "The height of cocktail table pedestals. Pair with any of our barstools to provide visitors with comfortable seating.
Give children their own space with our round or rectangular child's table. Our circular child's table sits up to six children, while the rectangle table seats four to six, and both may be decorated to complement the theme of your event.
With our wooden farm tables, your event or gathering will have a rustic charm. 60″ circular tables, 48″ square cake tables, 36″x30″ square farm tables, 36″x42″ square farm tables, and 8'x44″ rectangular farm table. The 8'x44 "The farm table pairs well with our walnut benches.
Make your outside event more enjoyable with picnic tables. Choose between wood and resin picnic tables for your upcoming party. Tables have benches connected to them.
Our specialty tables bring your design plan to life, as these items speak for themselves. Modern, industrial, rustic, and antique are among the aesthetics that our tables accommodate. Specialty tables do not require linens.
For your convenience, we offer four different dimensions of our rectangular tables. Tables are foldable for convenience, but linens are necessary.
There is a wide range of sizes for round tables, including some that are only half a circle in diameter. Folding tables can be stored compactly and do need tablecloths. If you need seminar tables for your upcoming class or conference, you may rent them from us. Seminar tables come in two sizes, 6′ and 8′ in length. Square Tables You may choose from three different sizes of square, foldable tables. Linens are needed for our square tables.
Each of the three sizes of serpentine tables we have is sure to be the right fit for your home. Select from a range of 42″, 60″, or 72″ "In the form of serpentine tables.
Our table top bar options are a great addition to draw attention to your food, decorations, or presents at any party. There are three different shapes to choose from when it comes to bar table tops: 6×12 inches, 8×12 inches, and a serpentine design.
The 9-foot umbrellas are the perfect complement to our 60-inch round umbrella table or 48-inch wrought iron round umbrella table, both of which are ideal for any outdoor celebration. Umbrellas come in a range of colors, including black, navy, khaki, and green.
#PRexperience: Setting the standard in the Events Rental space
Our dedication to providing excellent customer service is second to none – no matter what your event requires, we will work with you every step of the way to ensure you get the exact items needed for your occasion.
Our staff is highly trained in setting up chair and table rentals efficiently and will do their best to be as unobtrusive as possible while they work. Plus, all of our rentals are rigorously cleaned prior to delivery so that they arrive ready to be used – this ensures that your guests are taken care of during their time at your event.