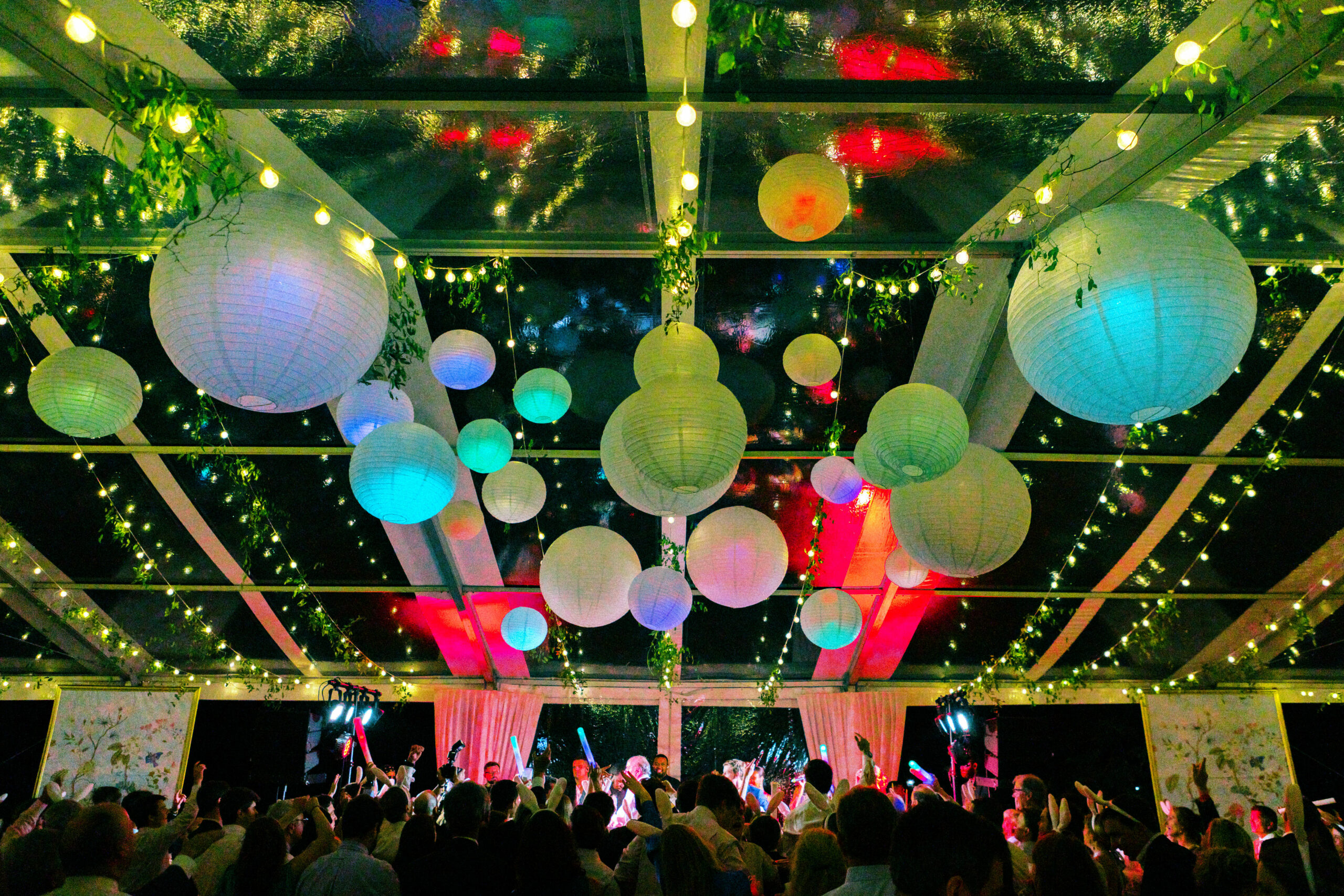 Event Rentals Columbia- Learn more about the #PRexperience
Are you holding an important event in the Columbia, SC region? Party Reflections has everything for Columbia Event Rentals!
---
Serving Columbia, SC
For over sixty years, Party Reflections has been a staple of the Carolina event and gala scene. Founded in 1958, the chair rental business has grown exponentially and now provides event rentals for all kinds of special occasions – from weddings and corporate gatherings to sporting events – throughout the Carolinas.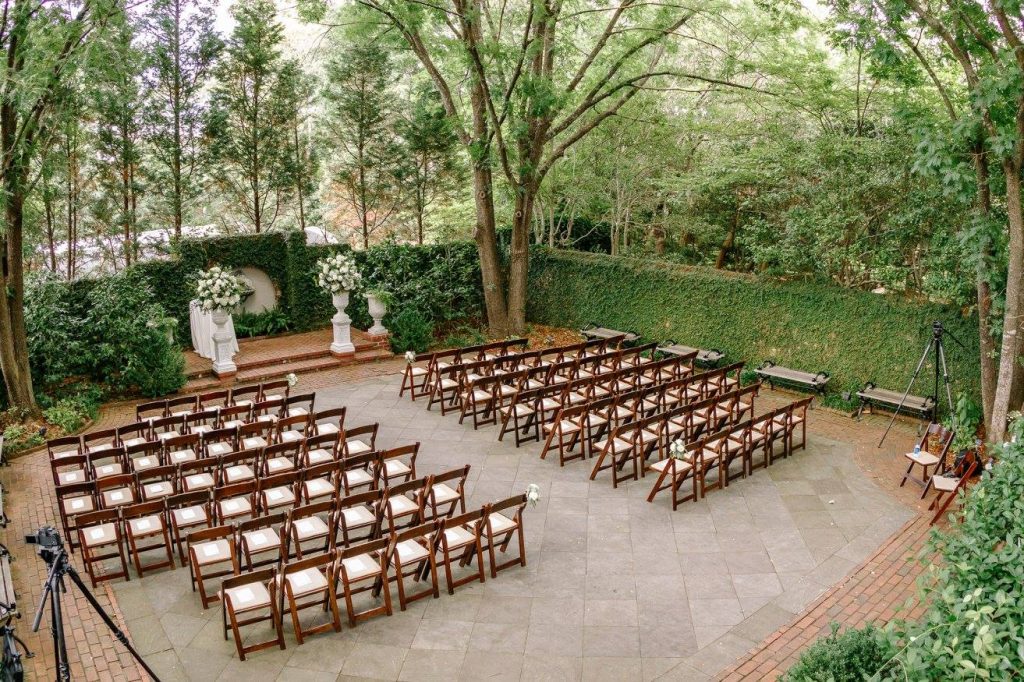 You can peruse our catalog's superb range of products by various categories, or you can put it all together in our design center to find the ideal harmony of color and sophistication.
#PRexperience:
At Your Service
Party Reflections is proud of its commitment to excellence and customer service. Our team of experienced professionals understand that each event is unique and deserves to be celebrated with style. From helping clients to create breathtaking displays with their impressive selection of rental products such as tables, chairs, china, linens and more, to providing top-notch delivery services for convenience; Party Reflections is always ready to make any event extra special!
At Party Reflections, we are a regional partner that is deeply connected to the local community. We have built up many years of experience and expertise in understanding what works best for city events and providing tailored, creative solutions. Our showroom is open from 9am – 4pm Mondays to Fridays and also provides an online catalog where you can request a quote.
Comprehensive
Event Rental Products
Our team of professionals will be on hand to provide advice on what equipment you might need, as well as facilitating the pick up your order if necessary. Of course, for larger needs we offer delivery services too. Through our #PRexperience – powered by respect for collaboration, unleashing creativity, humbly giving thanks and investing in the local area – we strive to give excellent customer service during every step of the process.
Party Reflections is dedicated to making sure that each event we help run is successful and memorable. From start to finish, your satisfaction is our priority; our deep knowledge in party rentals means that you'll always get the highest quality items and most appropriate solutions possible. We pride ourselves on being able to think outside the box with fresh ideas while ensuring that all your expectations are met or exceeded!
Columbia Event Rental Gallery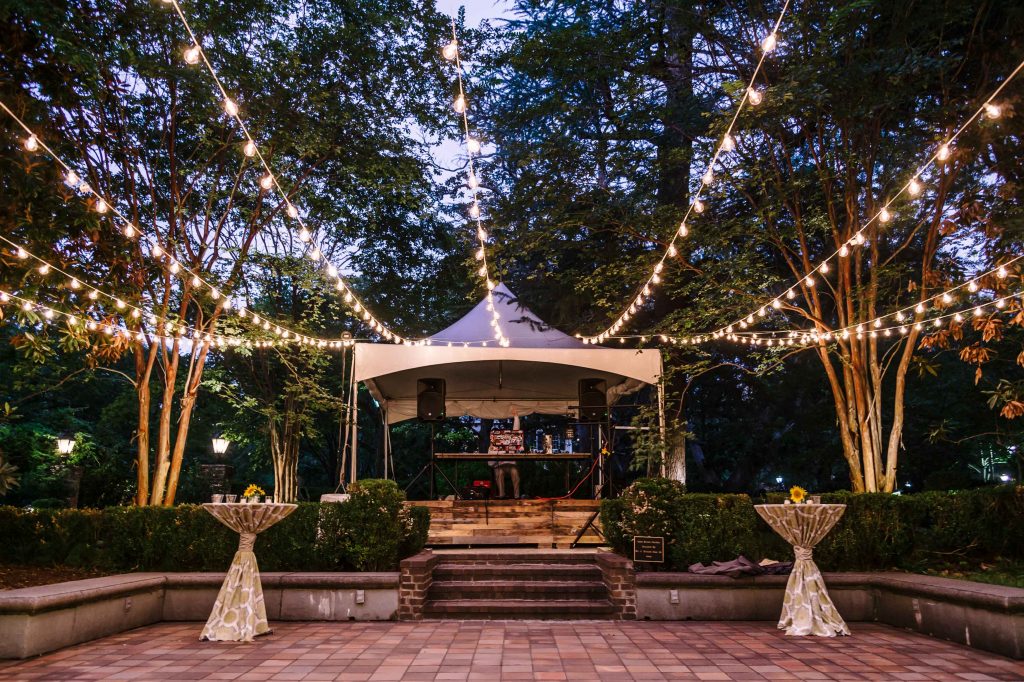 Event Rentals from A to Z – Fulfill all of your Event Rental Needs for Columbia SC
We provide everything you need to create the perfect setup for your event. From tabletop displays and flatware to glassware, charger plates and china, we have all the items necessary to complete your décor. Our linens come in a wide range of colors and styles, as well as various sizes to fit different shapes of tables. In addition, you'll find pews, ottomans, barstools and foldable or padded chairs in traditional Chiavari or Fitzgerald designs.
For catering needs, our selection of serving equipment is unbeatable. We also offer dance floors and convention mainstays like fences, ropes, hedge walls and even red carpets to further set the stage for your perfect event. For those who are looking for additional enhancements or need help from scratch with setting up their event space, our online design center gives them access to plenty of ideas that can be tailored to their needs.
Quality
No matter what type of item you're looking for when it comes to outfitting your venue with high-quality materials for an unforgettable celebration, we have you covered at our event rental products store. All of our items are made from only the finest materials available on the market today which ensures they will last through any gathering big or small. With such a diverse array of choices when it comes to making your special occasion one-of-a-kind, you'll be sure to make your guests remember the night forever!
If you're looking for quality event rental products for your next big occasion in Columbia, SC then look no further than Party Reflections! With over six decades of experience in providing quality service and products at competitive prices, they are sure to make your event extraordinary! They offer a wide array of rental items including furniture pieces like sofas, armchairs and benches; dinnerware including plates, glasses, cutlery and serving dishes; tents, lighting and plus much more. So, whether you need just a few items or an entire suite of supplies for your celebration or gathering – Party Reflection's knowledgeable staff will help you find what you need.