How PR Tailgates Across the Carolinas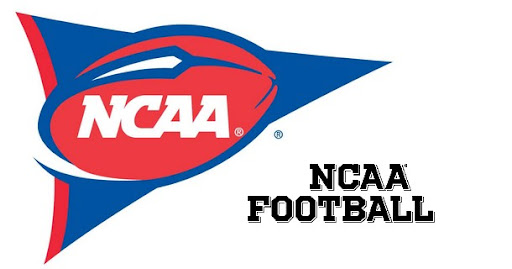 The Fall season brings thoughts of cooler temperatures, leaves changing color and college football. The south is known for many things but nothing more iconic than a good college tailgate. Every school does their pre-game party a little different, but they all do it. At Party Reflections, we have the privilege of working with colleges and universities across North and South Carolina to produce large scale events that surround the football game day. Each university wants their students, athletes and alumni to experience the thrill of cheering their team on and gathering with fellow fans.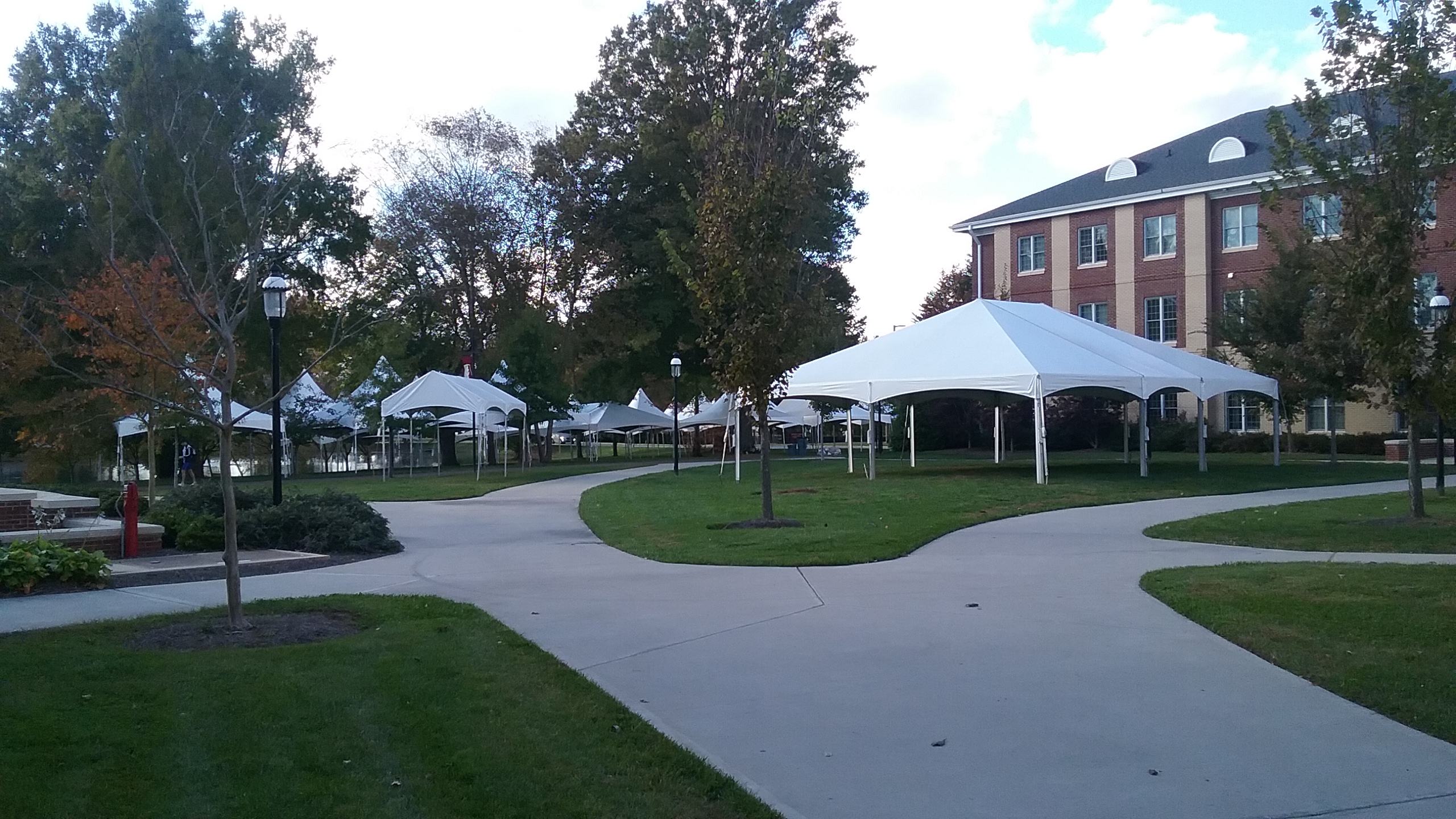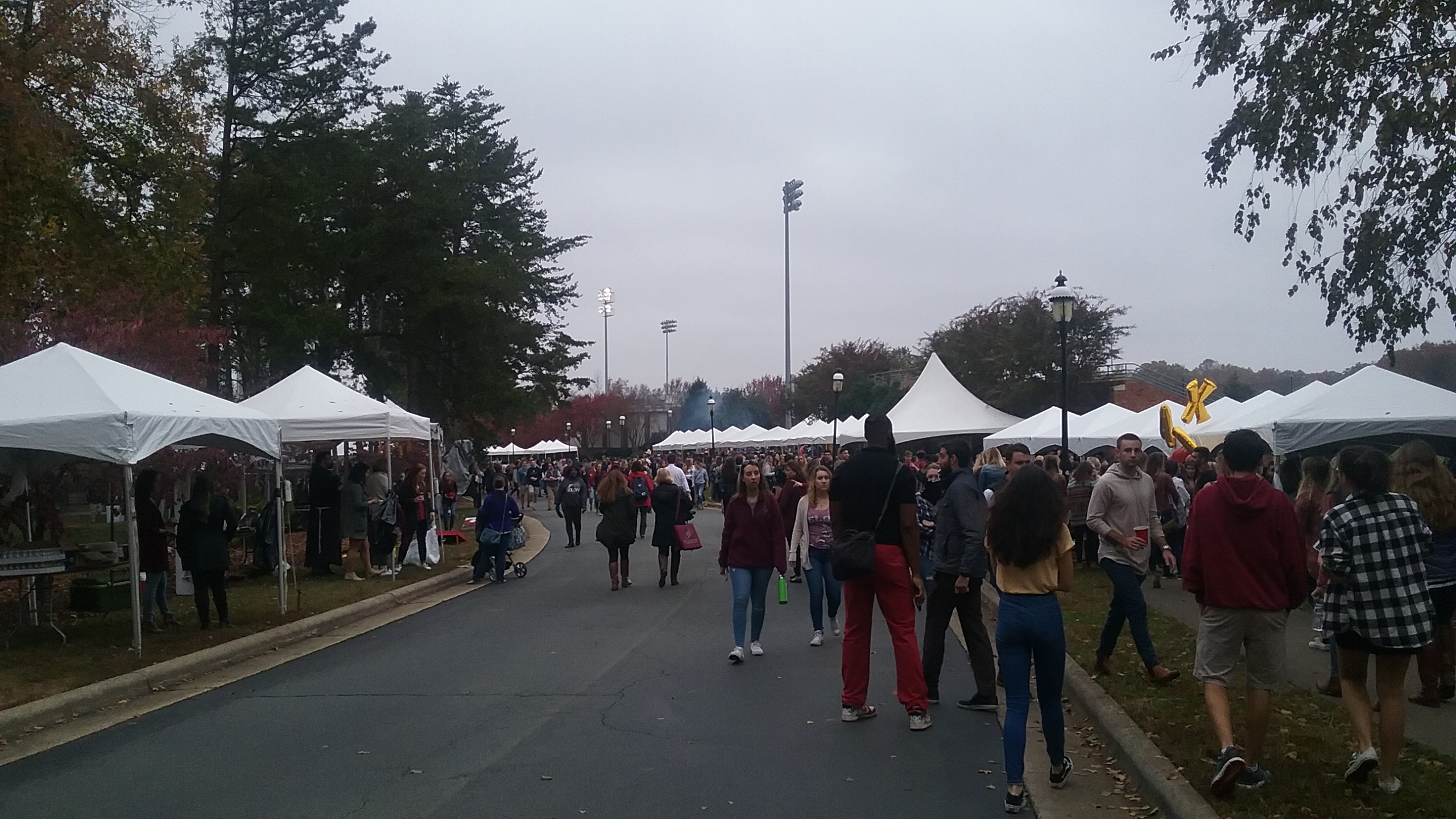 This year on the campus of Elon University, our Greensboro team produced the largest homecoming the campus has ever seen. With over 90 tents on campus for the weekend, every person and event was well covered. These tailgate parties included more than tents. We also supply all of the tables, chairs and linens to go in each venue to support the crowds that come to campus for the day. There was a Greek Life tent village that welcomed all of the returning alumni. This day was not only historic for the number of tents on campus, but also for the double overtime win (33-30) to take their record to 8 and 1. For a school this size, an event of this scale is remarkable. The strength of a program can be found in the fan support. Clearly, Elon University knows how to tailgate well.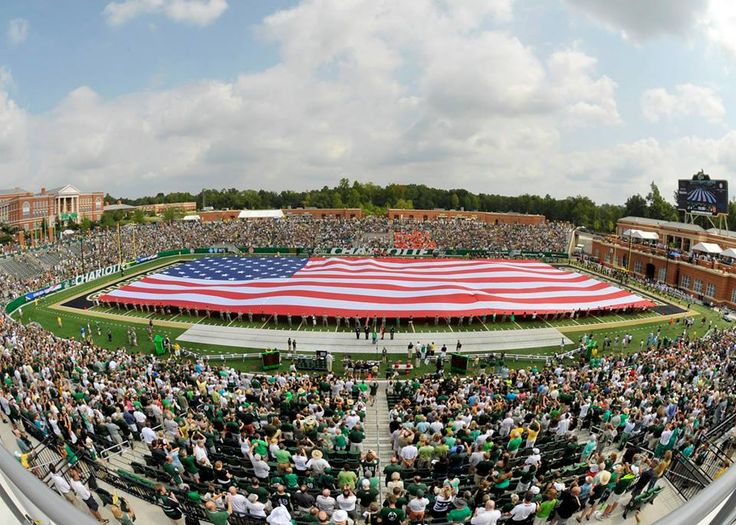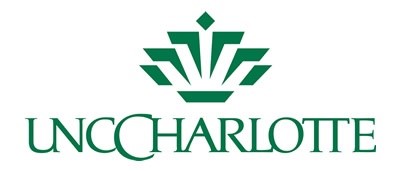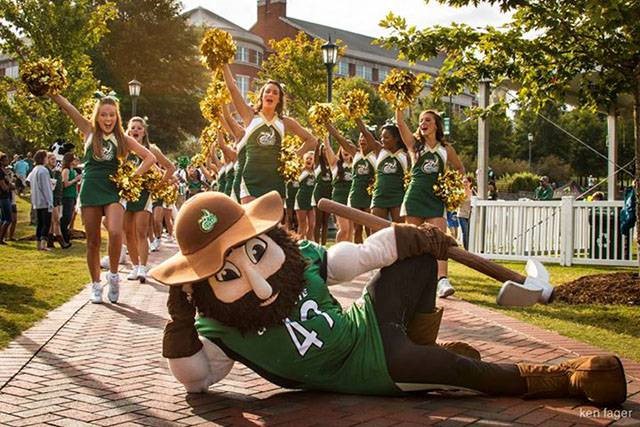 A university with a young football program is UNC Charlotte. The 49ers started their program in 2013 and we have had the privilege to service their game day needs ever since. Tailgate village is made up on average of over 50 tents that are usually set up and complete 3 days prior to the game. The logistics to get all the campus installs done requires 2 more additional days of installs. Our biggest challenge on campus is the location of a water source to ensure our water weights are ready to go on install day. As a result, we leave the weights on campus throughout the season to ensure all tents are properly installed and the job is completed on time. While this is the newest football game day we support, it has a huge fan base. This university has grown and now provides a great college game day experience for the city of Charlotte.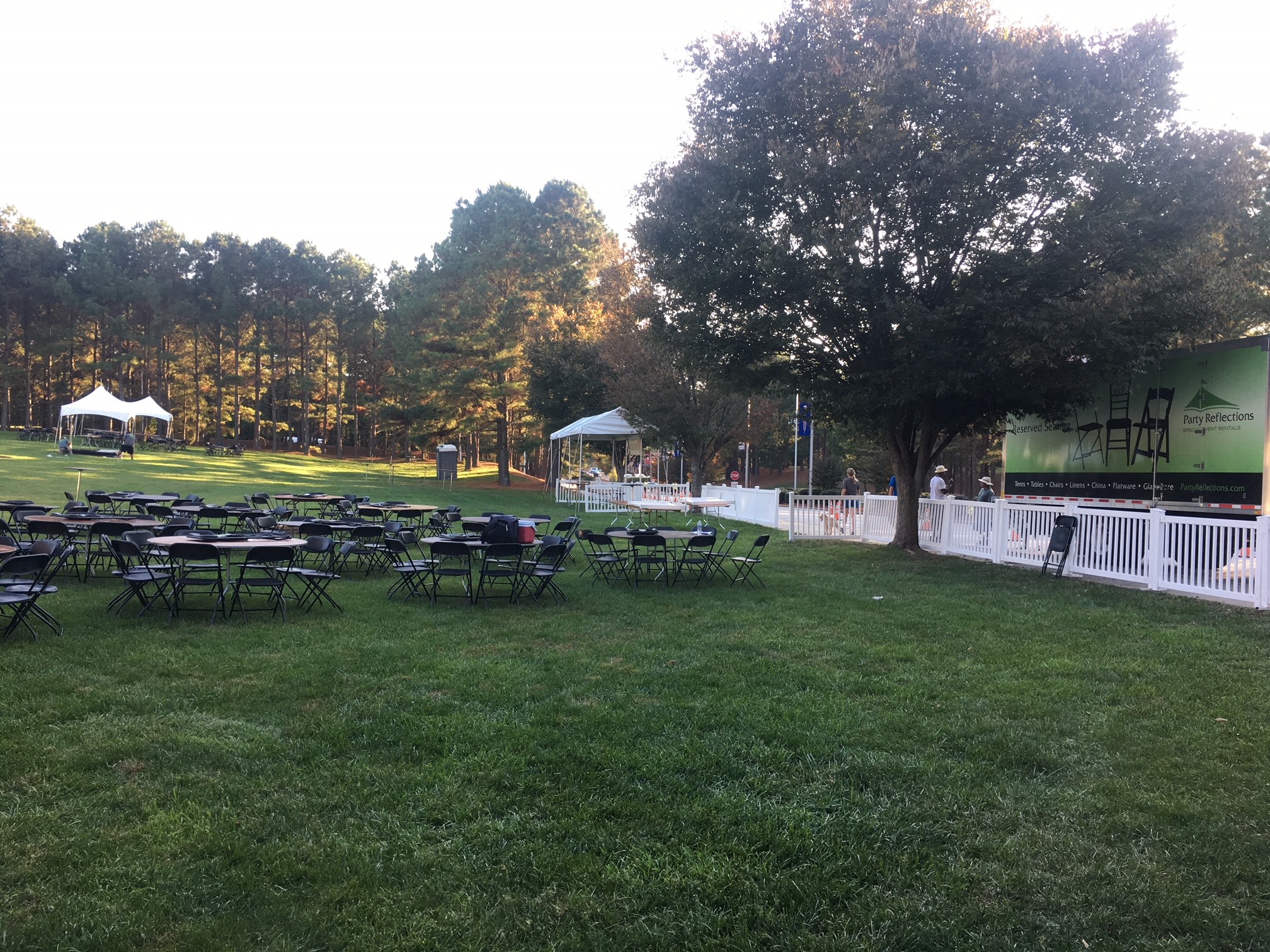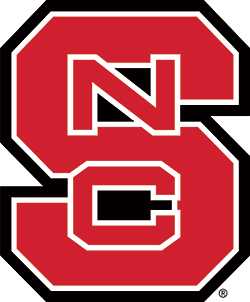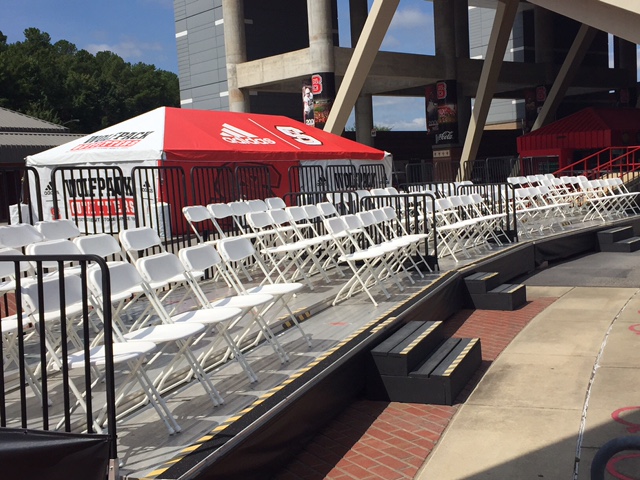 The larger state schools have equally grown their tailgate fan experience. The NC State Wolfpack just recently celebrated their homecoming facing ACC rival Clemson. As the NCSU Athletics Equipment Vendor, we installed tents, tables, chairs and fencing across multiple locations for the big day. With thousands of people coming to Carter Finley stadium for a game weekend as well as PNC Arena for Carolina Hurricanes games and NCSU Men's Basketball games, it is vital to have areas designated for certain groups. The use of rentals in wide open spaces allows you to create an event venue wherever you need it. The white event fencing achieves this and makes the space seem almost like a VIP experience for tailgaters and ticket holders alike.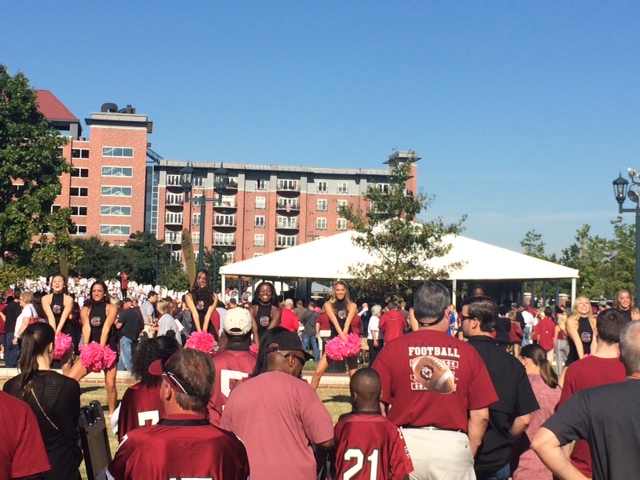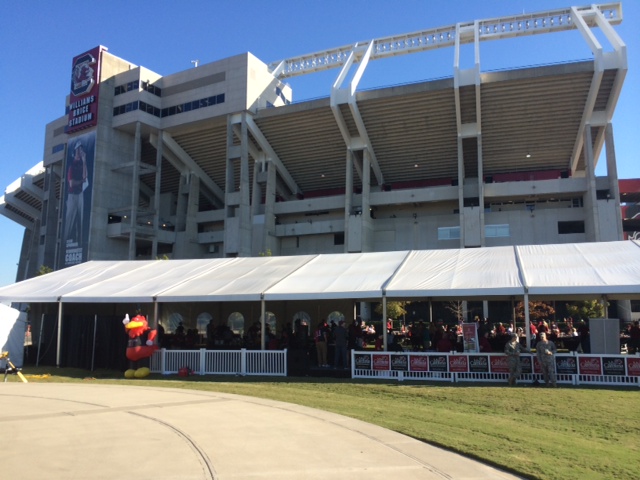 The USC Gamecocks have a unique event space directly beside William Brice Stadium that is appropriately named Gamecock Village. Here, there are tons of game day activities for fans of every age. There is a tented space for tailgating that is ticketed and for private events that is managed by IMG sports marketing. This allows businesses a place to host their clients and guests to a private pregame event. There is also live music and a family friendly kid zone. The highlight of the space is when the football team walks through Gamecock Village and enters the stadium. The marching band is playing and the sidewalk is lined with thousands of cheering fans. On special games like homecoming and parents weekend, larger tents and more tables and chairs are brought into accommodate the increase in people attending. Many schools utilize game day as an opportunity to host prospective players as they explore playing college athletics. On these special weekends, there will be an event space built using tenting and fencing to provide a private setting to entertain and engage with these athletes and their families.
Because this is such a vital piece of a school's culture, planning and preparing to have a great game day experience is paramount. Working with these different schools to create lasting memories is what makes our job so enjoyable. Though the logistic demands can be tough and the unique requests be challenging, we have the privilege of providing a place for generations of fans to celebrate and cheer on their teams and alma maters. As long as there is college football there will be tailgating. Each year we hope to continue to grow and improve each fan experience.