New Year: PR Raleigh is Ready For 2019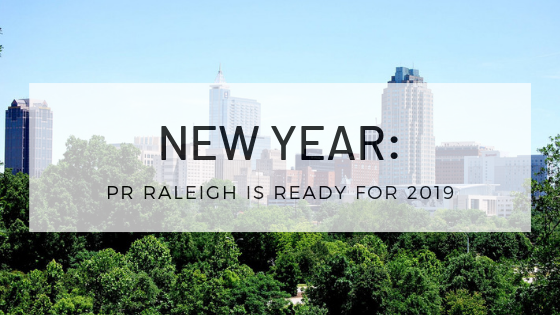 What do you know about Raleigh, NC? It is situated 2 hours to the coast and 3 hours to the mountains. With a nice downtown and great restaurants, it is not too big, but there is always something going on. The sophisticated southern charm is the reason why our Party Reflections Raleigh team, loves to call you home.
We here at Party Reflections have made some exciting changes for 2019 that will bring a significant impact in the Raleigh market. Not only did we add a couple of new team members this past year, but we promoted a few, too.
Party Reflections Announcement
We are pleased to announce that Joey Cathey has been named the General Manager for our Raleigh location. He comes to this role with experience on the PR team in Business development, Project Management and most recently as Operations Manager. He has over 22 years in both the sales and operations side of the special events industry and has been with Party Reflections since 2016.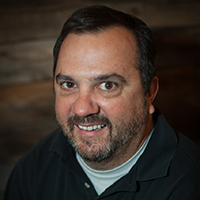 Joey Cathey – General Manager
919.354.2595 | jcathey@partyreflections.com
Carol Klenke has been promoted to the role of Business Development for our Raleigh Market. Carol has been with Party Reflections since 2013. She has seamlessly jumped right in to taking over the task of growing and developing business in the triangle area. Previously, Carol was an Account Executive where she has used her extensive knowledge of tenting, lighting, design, and exceptional customer service to make herself a trusted resource in the Special Event Industry. Carol has over 24 years of industry experience, including 22 years in the rental business.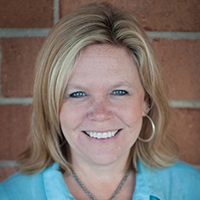 Carol Klenke – Business Development
919.926.4775| cklenke@partyreflections.com
Joining our team in 2017, Katherine Dils started as an Event Consultant and has accepted a promotion to the Account Executive role. Her background includes working for a non-profit where she held a position in meeting and event planning. She has fostered a passion for event services and is excited for the opportunity to assist clients with their event rental needs.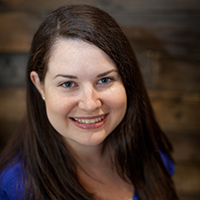 Katherine Dils – Account Executive
919.926.4771|kdils@partyreflections.com
>>>FUN FACT<<<
THE TOP WEDDING SONG OF 1995, WHEN JOEY CATHEY STARTED IN THE INDUSTRY, IS NONE OTHER THAN, "KISS BY A ROSE" FROM SEAL
THE YEAR 1997 IS WHEN CAROL KLENKE STARTED IN THIS INDUSTRY, AND HER THROWBACK WEDDING SONG OF THE YEAR IS "I'LL BE" BY EDWIN MCCAIN
Congratulations Joey, Carol and Katherine. Your experience and rental industry knowledge will be a resource to the entire Triangle Market.
If you visit the Raleigh showroom, you'll see some new faces. Jillian Lundy, and Meredith Harden have joined our team in 2018 as Raleigh's newest Event Consultants. Jillian being a Raleigh Native and Meredith being a licensed skydiver, are sure to have some great stories to share when they help guide your next event.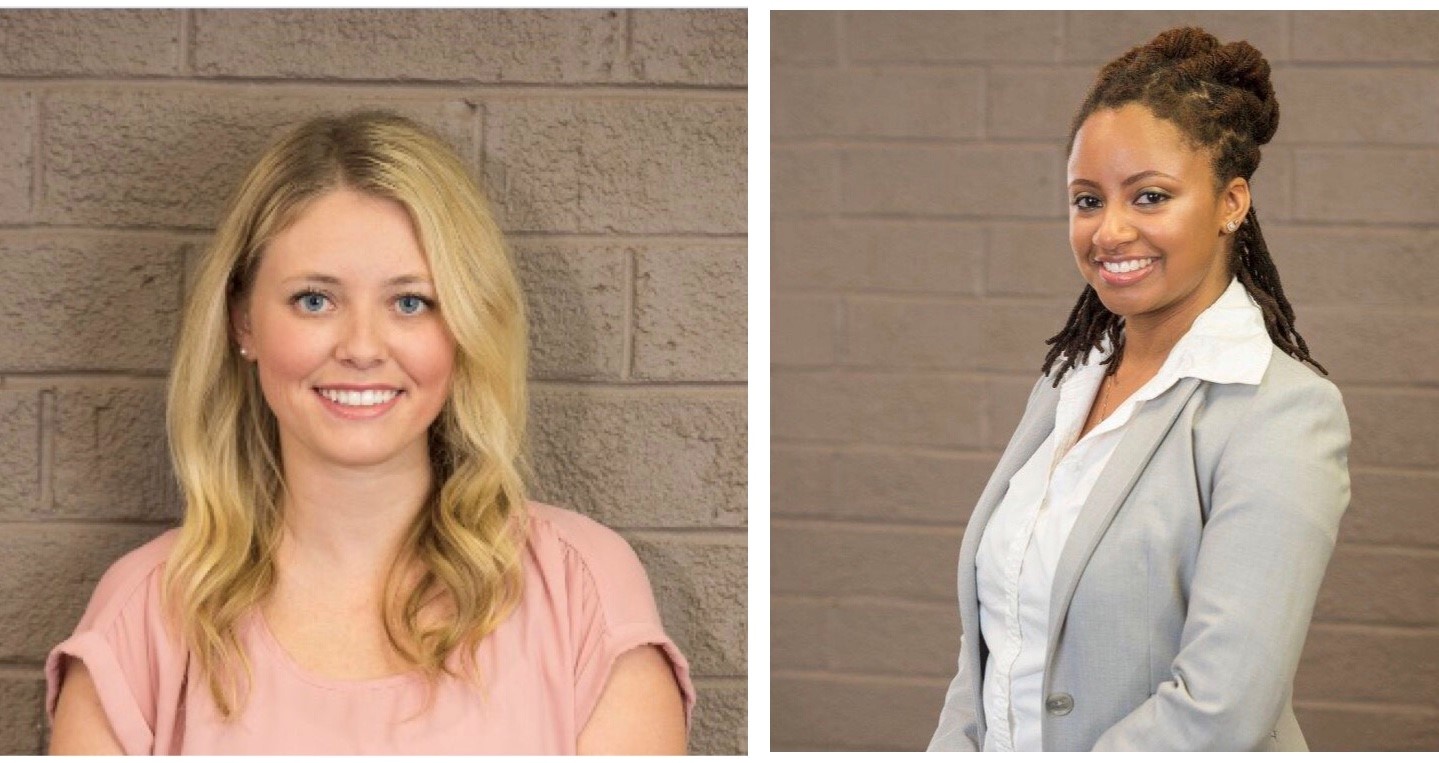 CHECK OUT THE Q & A BELOW TO HEAR THEIR LOCAL TAKE ON THE RALEIGH EVENT INDUSTRY.
-WITH THE MANY YEARS OF EXPERIENCE IN OUR PR RALEIGH TEAM, WE WANTED TO SHARE SOME OF THEIR EXPERTISE ON WHY
THE RALEIGH EVENT MARKET IS ON THE RISE-
Q: THE LAST COUPLE YEARS IN THE RALEIGH AREA ON AVERAGE WAS SAID TO GAIN 42 PEOPLE PER DAY. WHAT ARE YOUR THOUGHTS ON THE GROWTH IN THE RALEIGH SPECIAL EVENTS MARKET?
Joey – The Raleigh market is taking off. It's getting bigger and bigger. Things are constantly changing, for the better.
Carol – I love this market! It's constantly growing, changing, evolving. Lots of potential, the sky is the limit here in Raleigh…I know, I've been a resident since I was 7. (Remember Carol's throwback jam was the 97′ hit "I'll be" by Edwin McCain)
Katherine – It's a reflection of Raleigh growing economically; as Raleigh expands so will the need for more events.
Q: WHAT HAVE BEEN THE 2018 EVENTS THAT STOOD OUT TO YOU THE MOST? HOW DO YOU EXECUTE YEAR AFTER YEAR?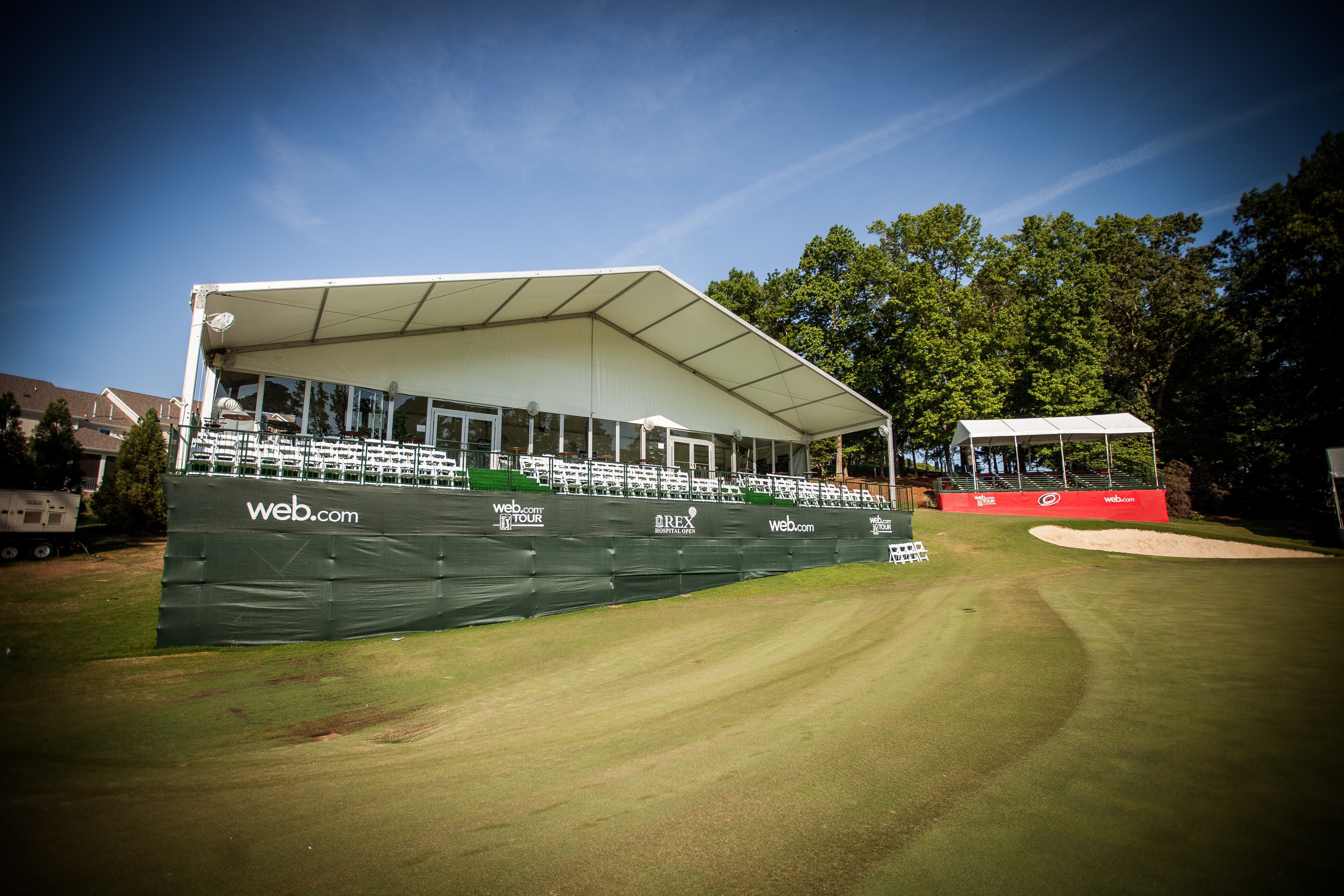 Joey – The Rex Hospital Open. Logistically, there were a lot of our trucks going back and forth. We also had all night set-ups with the Brewgaloo Festival in April and the Raleigh Blue Grass Festival in September, as they were located downtown and it took the right logistics to get everything together to execute those great events.
Carol – This year I really enjoyed doing the State Fair and the Rex Open. We also had some amazing over the top weddings with some incredible planners. Not just in Raleigh, but all over North Carolina. It's always fun to see what the planners do with what we bring to the table for their event rentals.
Katherine – There have been some amazing weddings at Merrimon Wynne. Particularly, in the beginning of 2018 we had a wedding that was a great start to the year. It was so beautiful it made it on the Party Reflections 2018 Christmas Card.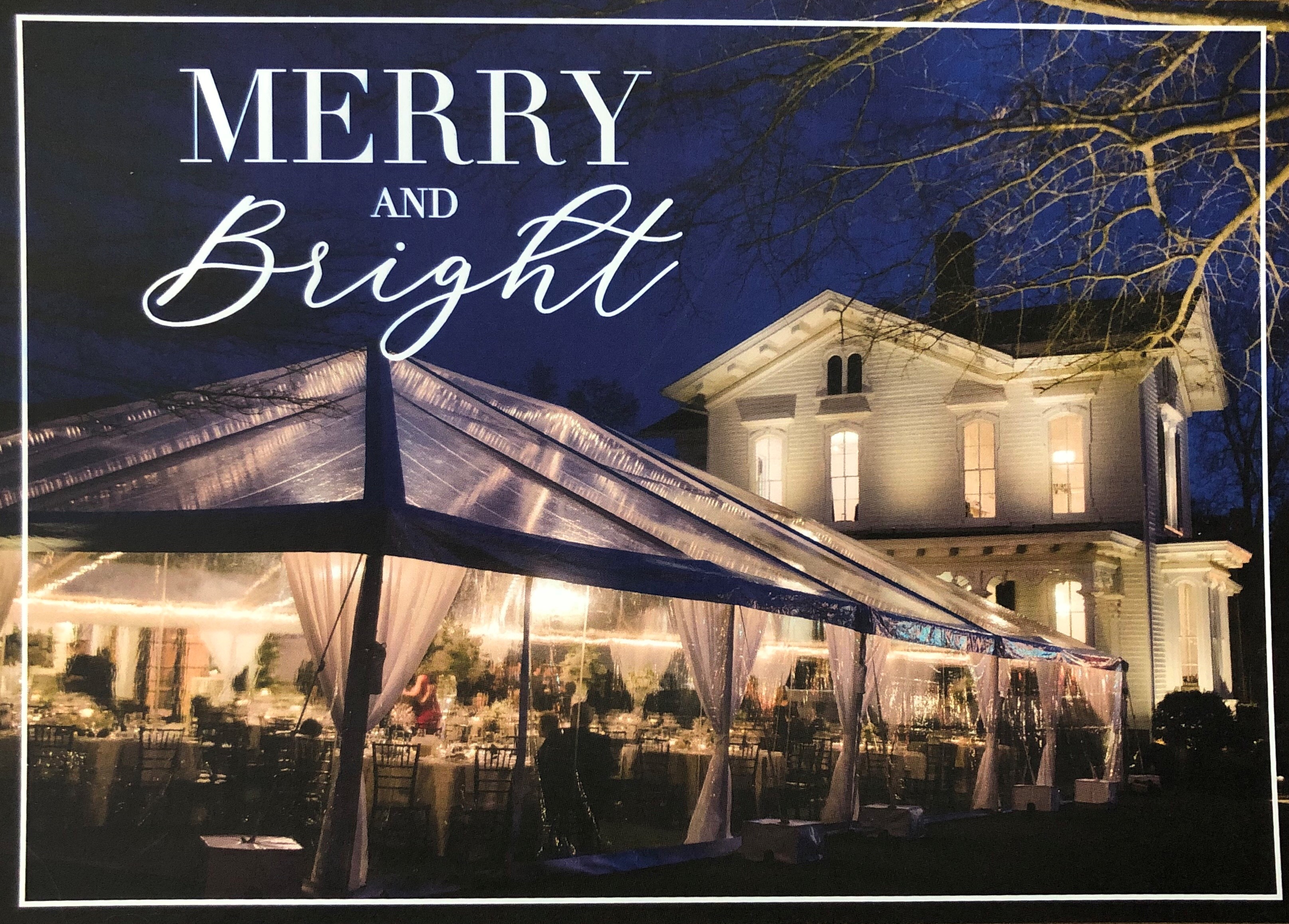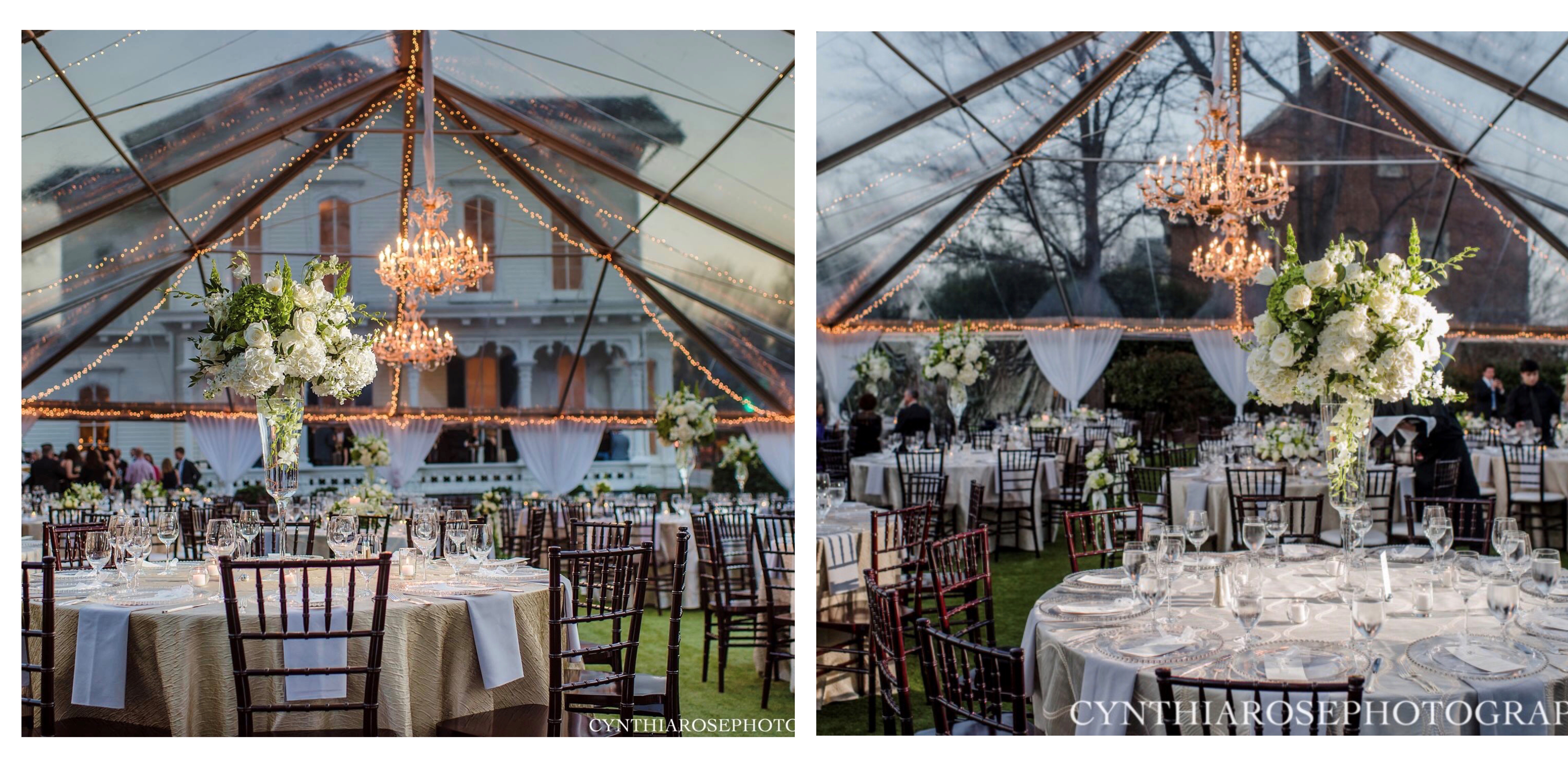 Q: WHAT HAS BEEN A RALEIGH PARTY REFLECTION ITEM THAT HAS BEEN TRENDING IN 2018 EVENTS? WHAT DO YOU PREDICT FOR THE 2019 TREND IN THE RALEIGH MARKET?
Joey – Well, last year was tents. As for coming into 2019, the Chameleon Chair.
Carol – Definitely, our clear top tents . Gable Front tents, gave a creative positioning to suit our clients vision. We had some fun custom monograms that we incorporated in events. The Velvet and Panama linens have been huge and lots of requests for jewel tones, too!
Katherine – There have been some faux textured linen and dusty blues. I just came back from the link Merrimon Wynne show and there were a lot of blues.
Q:WHAT ARE YOU MOST EXCITED ABOUT IN TAKING ON YOUR NEW ROLE? HOW WILL YOUR EXPERIENCE CONTRIBUTE TO YOUR SUCCESS?
Joey – Going out and getting in front of people again.
Carol – I've been doing rentals in this market since 97′ so, I'm just really excited about all the relationships I have built in the last 22 years. I now have time to put my arms around those people. I now have the time to reach out and be a better partner to their event.
Katherine – I'm looking forward to building new relationships and growing the ones I already have by having the flexibility to be on-site more often.
Q: IF YOU HAD TO CHOOSE 3 PARTY REFLECTION ITEMS TO USE FOR EVERY EVENT COMING UP IN 2019, WHAT WOULD YOU CHOOSE?
Joey – Cocktail table, barstool, pretty linen, and everyone is always wanting planter boxes.
Carol – Really great flooring. It adds an element that a lot of the clients haven't seen, like the new White Wash Flooring. Mirrored tables, and the Chameleon chairs, they are not only comfortable but are beautiful and come with a ton of options.
Katherine– The Chameleon chair, the Heirloom Table and my favorite linen which is the Slate Blue Dupioni.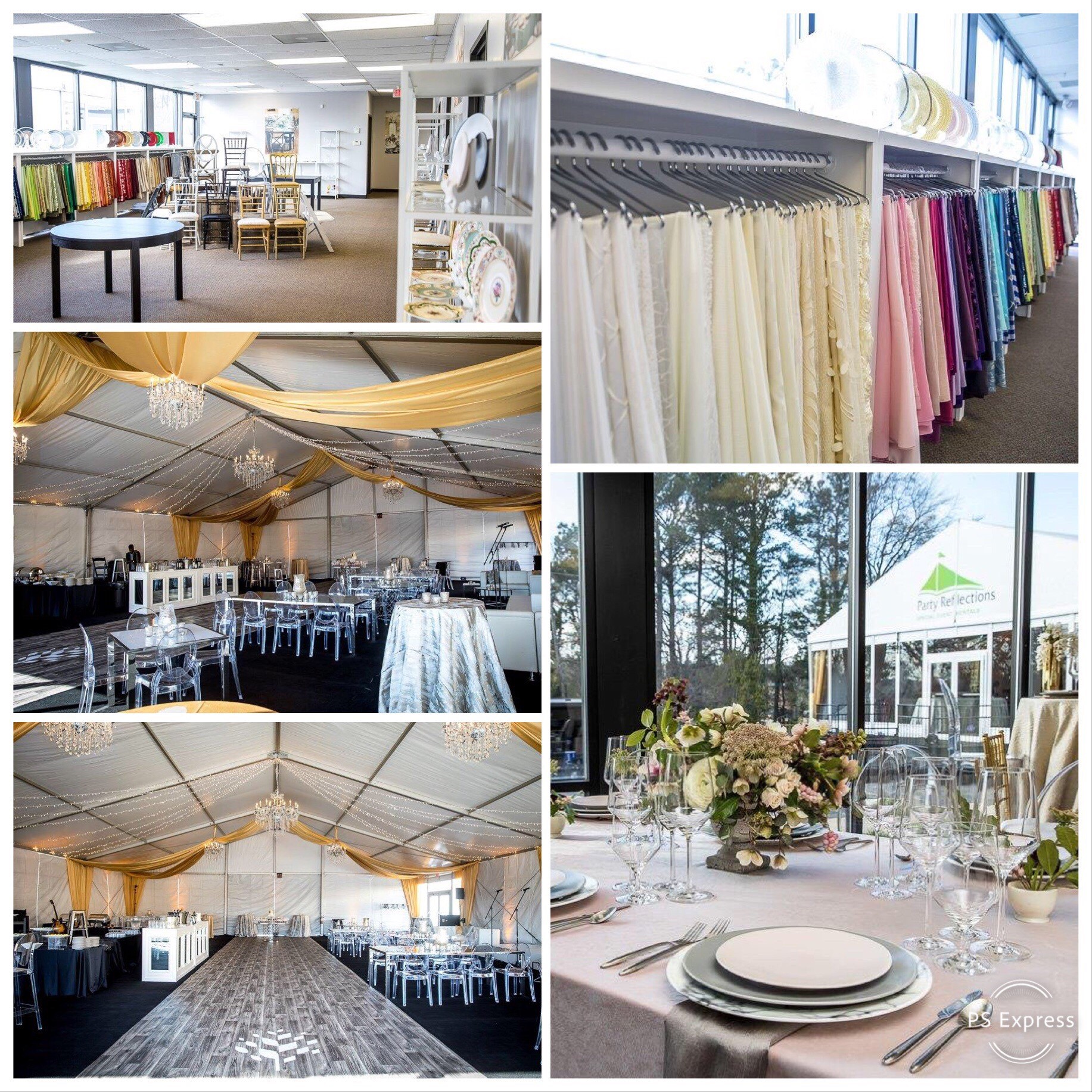 THE PARTY REFLECTIONS TEAM IS READY FOR EVERYTHING 2019 HAS TO OFFER, CHEERS TO THE NEW YEAR!