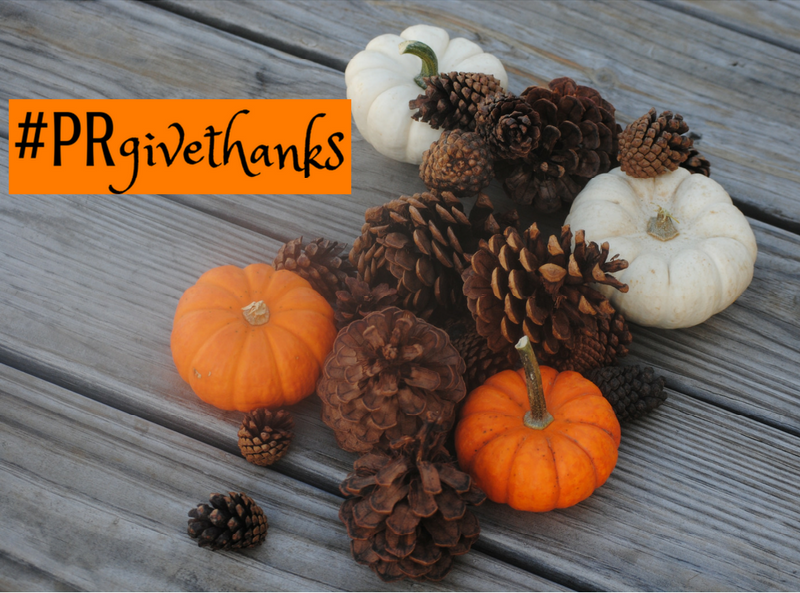 As we enter the Holiday season we want to take a minute and count our blessings. It is important to build a strong foundation on the bedrock of giving thanks. No matter what you do in life, being thankful is the path to being happy. It has been said, "it is not that happy people are thankful, but that thankful people are happy." If you find yourself this season being overwhelmed by the busyness, take a moment to find something to be thankful for. It will change your attitude and help to shift your circumstances.
We wanted to give our PR Family an opportunity to "Give Thanks" and share it with you. Take a moment and meet some of our team as they take a moment to express what they are thankful for. We hope that #PRgivethanks will stir in you a sense of gratitude and thanksgiving. There is always something to be thankful for. Enjoy this holiday week as you spend it with friends and family.
Throughout this Thanksgiving week, we will continue to post short vidoes of members of our Party Reflections teams from across the Carolinas on our Facebook Page and on Instagram – Be sure to follow along and share what you are thankful for this year. Have an incredible Thanksgiving Holiday with your family and friends!