Proud Rental Partner of the QC Catering Launch Party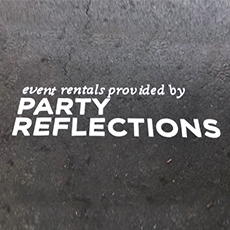 Relationships are the foundation of the hospitality industry and essential to the success of all event professionals. A single person or business cannot orchestrate an entire event from start to finish without the knowledge and resources that their fellow colleagues bring to the table. When vendors work together to produce an exceptional event for their client, they do so by fully understanding their strengths and by trusting one another to provide their product or service.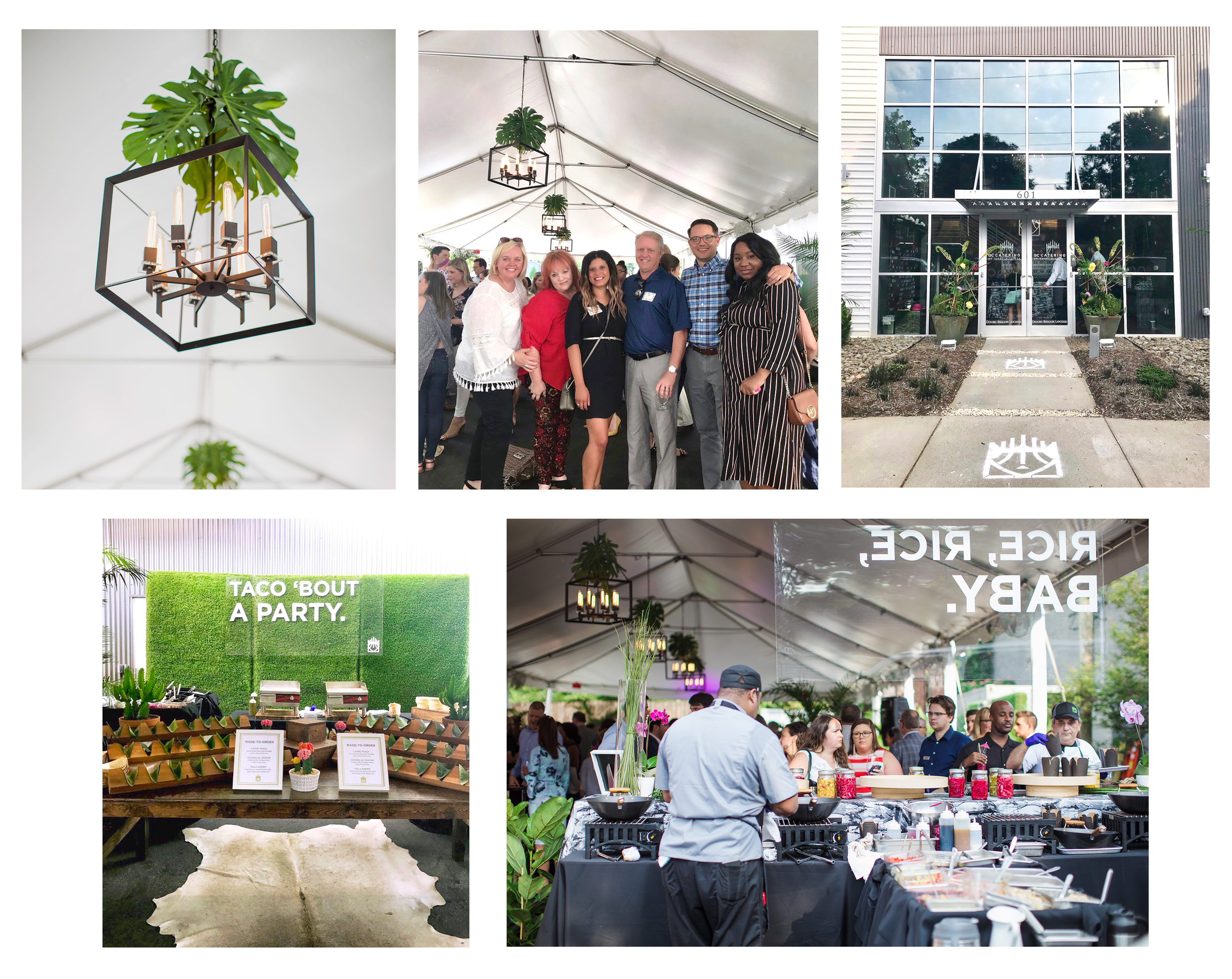 Recently, QC Catering (formerly Queen City Catering) launched their new logo and brand at a celebration held at their headquarters. Creating a new brand and logo is an all-encompassing endeavor with many moving parts. Early in the planning process, the QC team reached out to Party Reflections to be a rental partner for the launch event because of the strong relationship between the two companies. Party Reflections seized the opportunity to support QC Catering by being a sponsor and providing a variety of rental products for the event.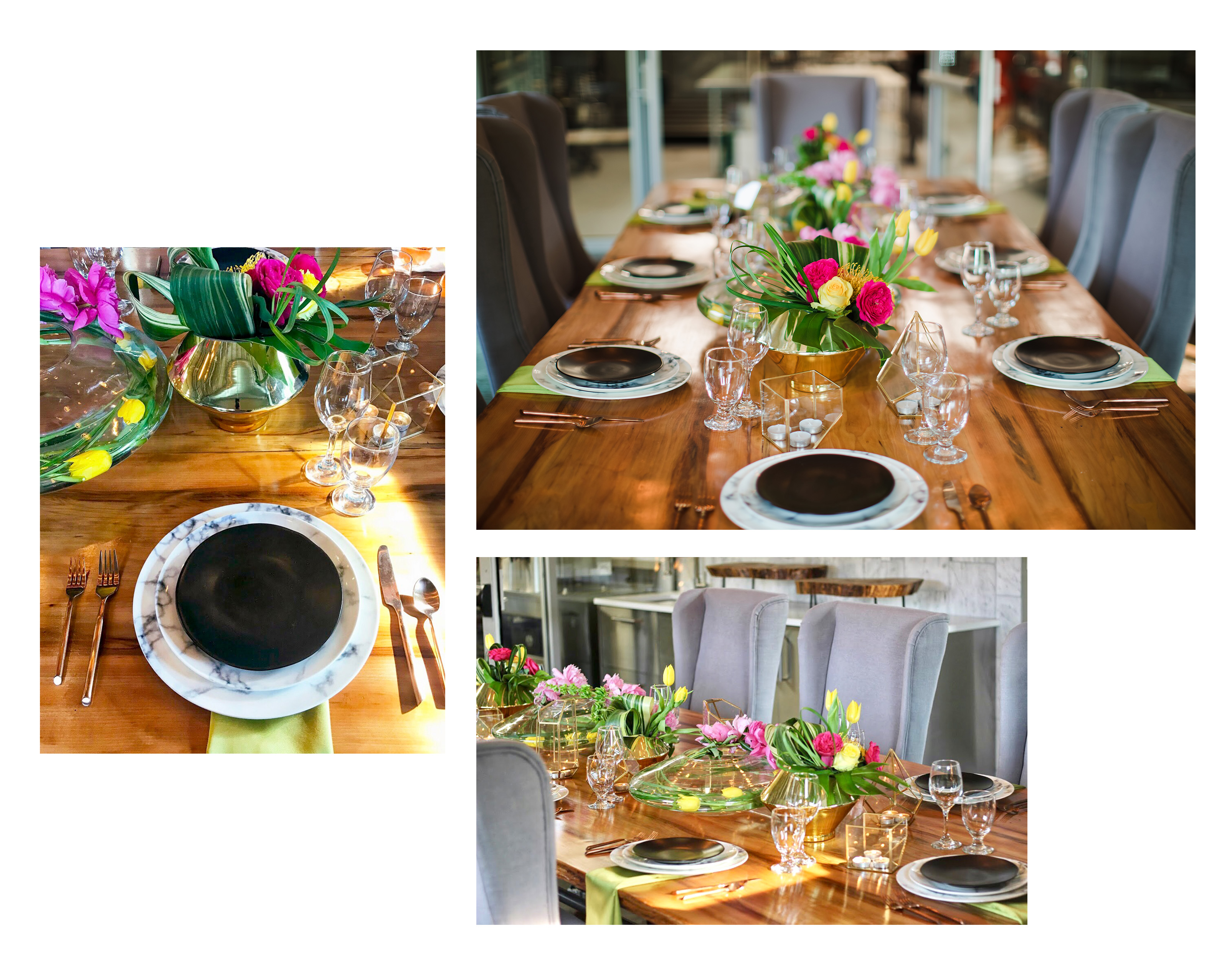 With any great partnership, the outcome should be a win-win for all parties. In the case of this incredible launch party for QC Catering, Party Reflections was able to showcase new rental products throughout the event that intrinsically complemented the overall design while providing an extension of their space. In their tasting room, the wood table featured our Marble charger and Marble 10" plate paired with our 8" Charcoal Hudson plate along with Rose Gold Arden flatware and a complementary napkin. The Marble and Charcoal Hudson plates were then placed at the food stations in the tent.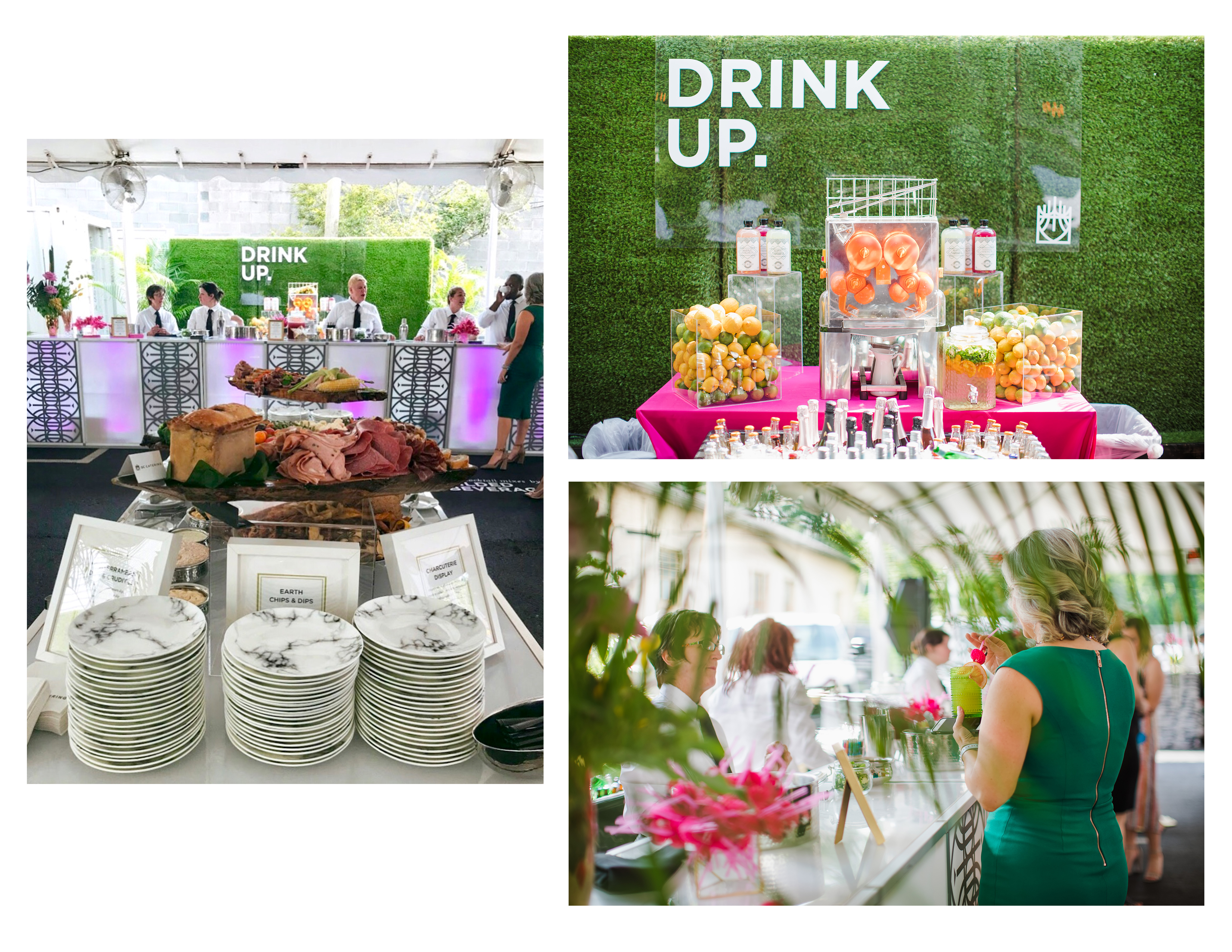 Underneath the tent, a variety of rental products were utilized as food stations, backdrops and gathering places. The new Metropolitan table with white top served as a 360 self-serve food station while the Hedge Walls provided a pop of green for the event signage. The Edison 8 Bulb Chandelier adorned with greenery pulled the eyes upward and the pops of pink on the tables completed the entire look. Our team was honored to be a trusted rental partner for the launch party and to have contributed to the overall event's success.
This event is a great example of how numerous event professionals work together each and every day in order to produce excellent events for our clients. We were proud to be a member of this incredible vendor team including Lunahzon Photography, Old South Vintage Rentals, Clux, Split Second Sound, ECE, Key Signature Entertainment, Gilded Beverage, Artisan Ice Sculptures, ShutterBooth Charlotte and Park Inc.