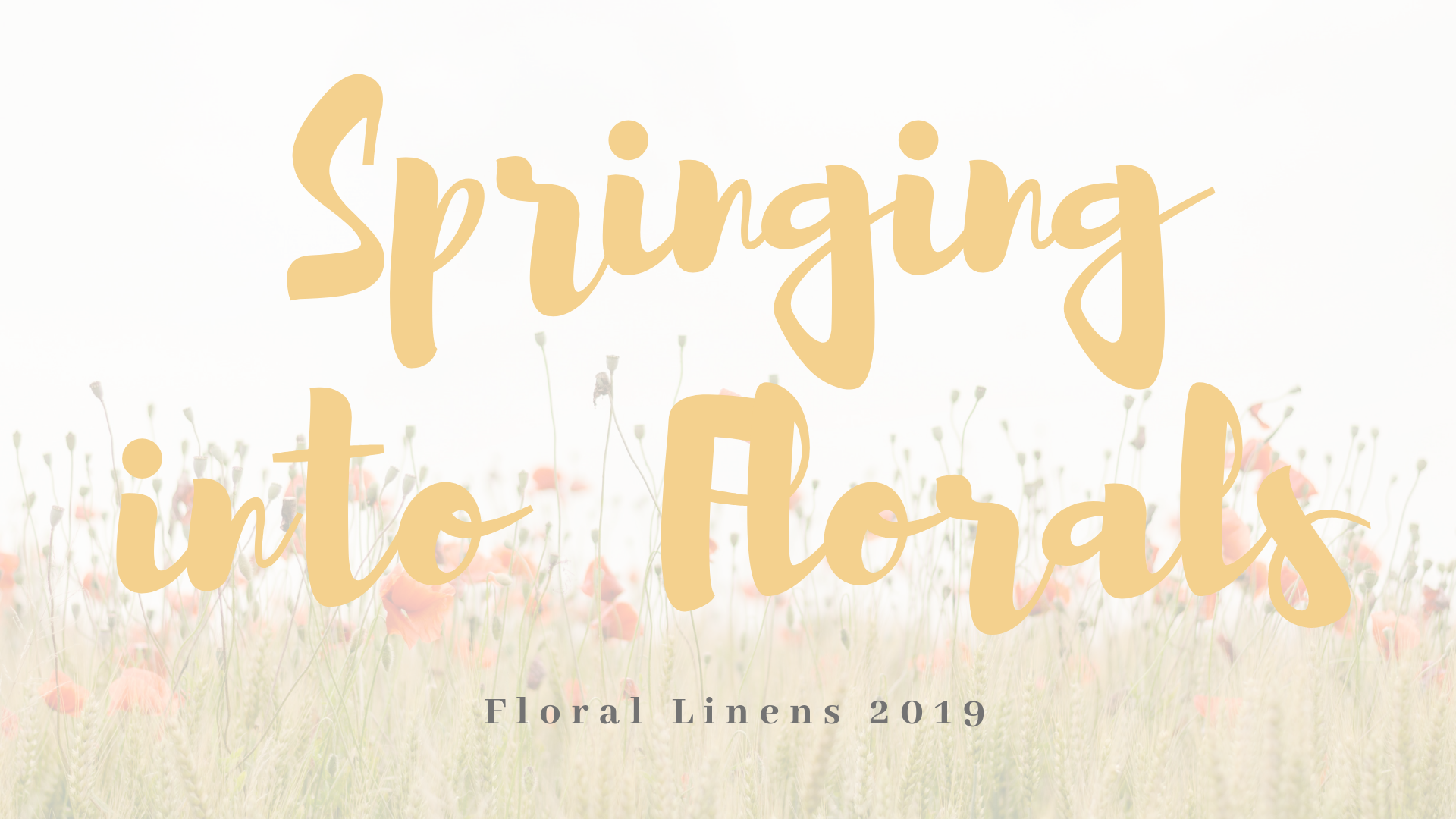 Spring is finally in the air!
Cold temperatures are slowly making their way out of the Carolinas and we are ready to take on our busy season here at Party Reflections while bringing in some new floral linens to add to our collection. We are welcoming 3 new florals to our Party Reflections linen gallery. Turquoise Ava, Wisteria Faye and Watercolor Mia. Between violet purple, vibrant blue and an array of mixed water color there will be a floral to fit any upcoming Spring/Summer occasion.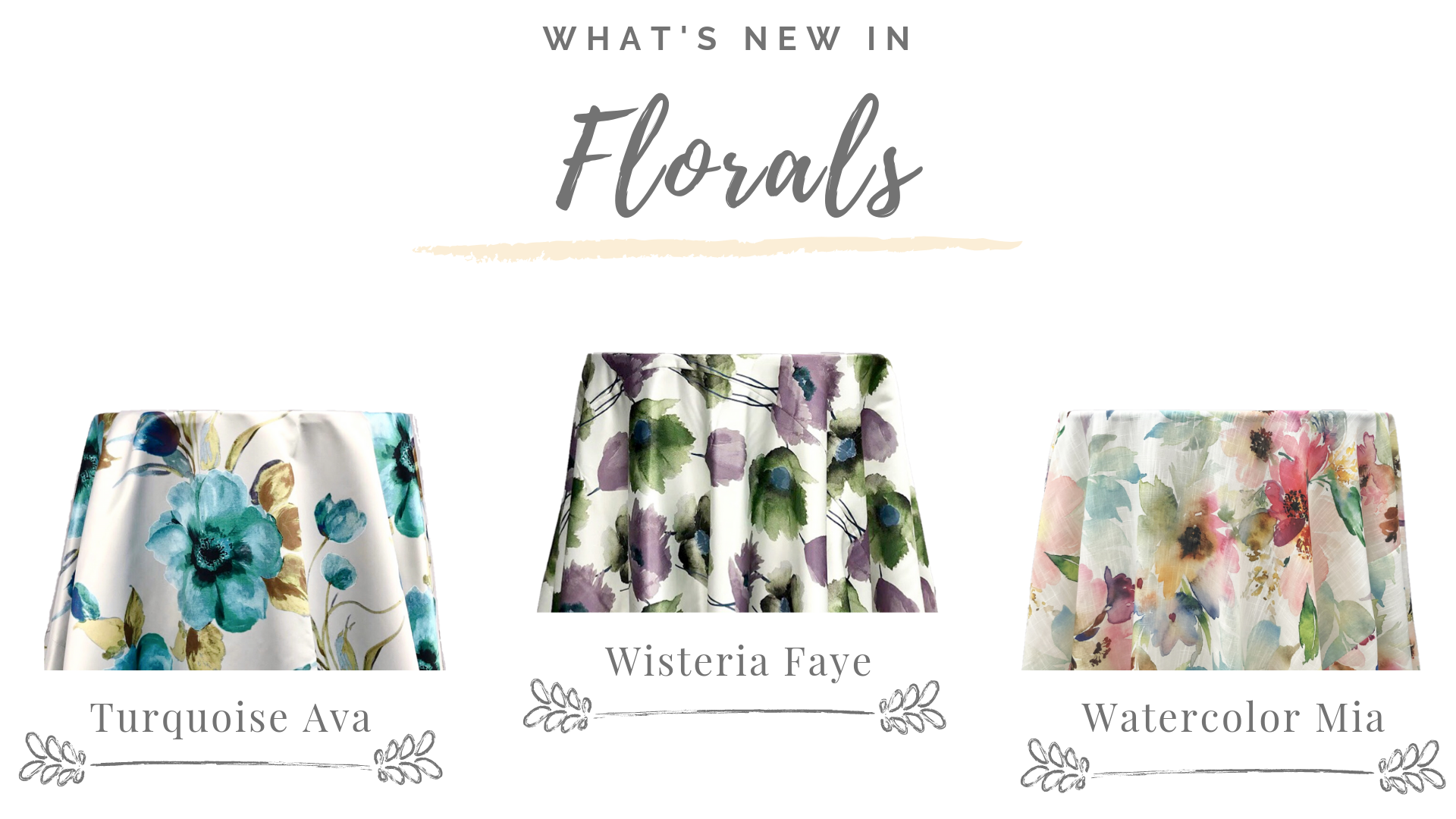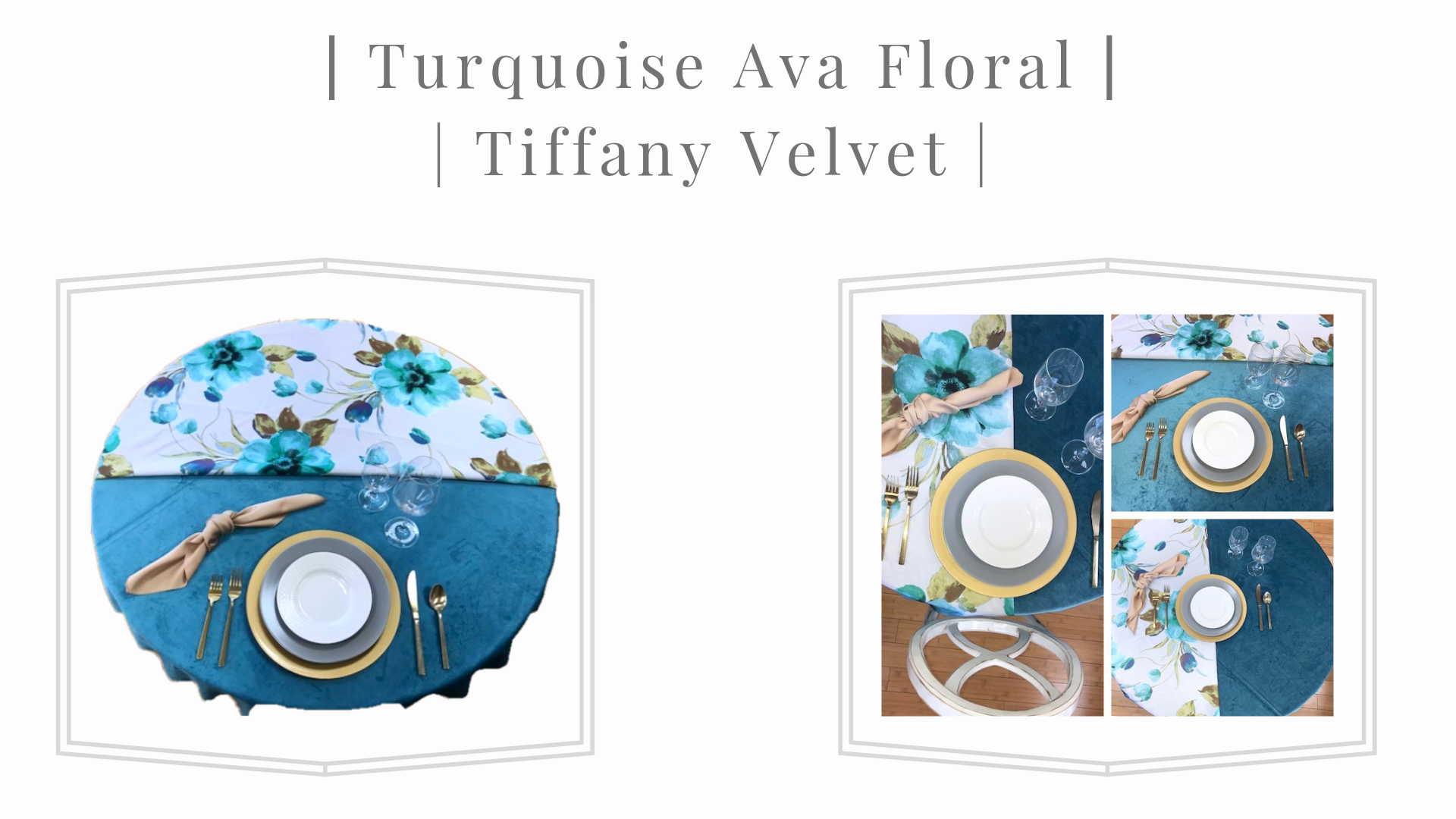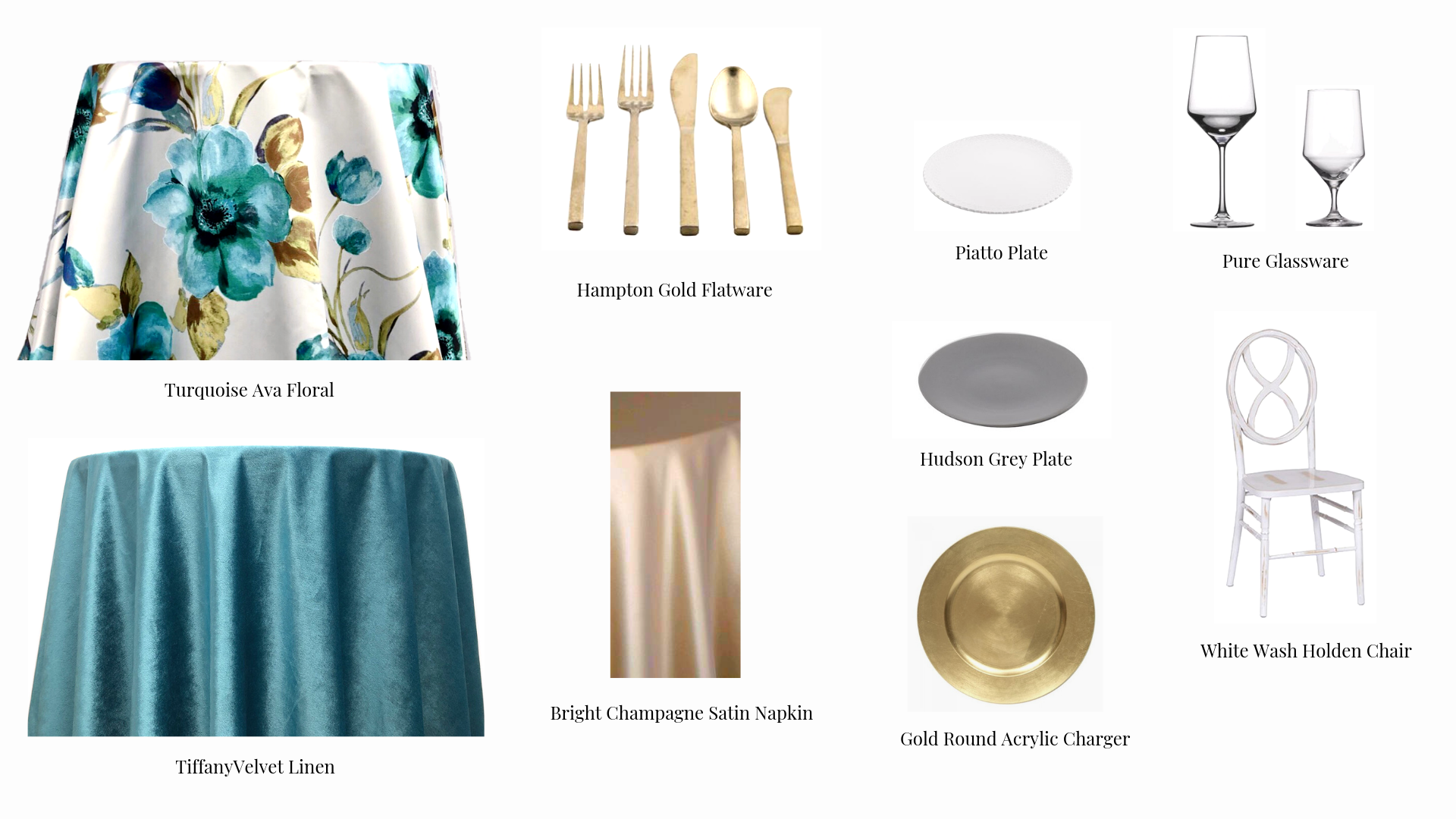 Our Turquoise Ava floral…
To make the blue floral hues stand out with the Turquoise Ava Linen, we had decided to incorporate our Tiffany Velvet linen to leave that lasting impression along with the luminous texture it brings to this tablescape. We paired the linens with our Bright Champagne Satin Napkin to bring out the Turquoise Ava golden leaves. We added the Gold Acrylic Charger, Hudson Grey Plate and Piatto Plate to carry all the hues together as they give the linens that luminous pop. Adding to this tabletop we integrated our Hampton Gold Flatware along with our Pure glassware water goblet and wine glass. Lastly, finishing up our table with the White Wash Holden Chair which gives the tablescape that classic, elegant look to tie it all together.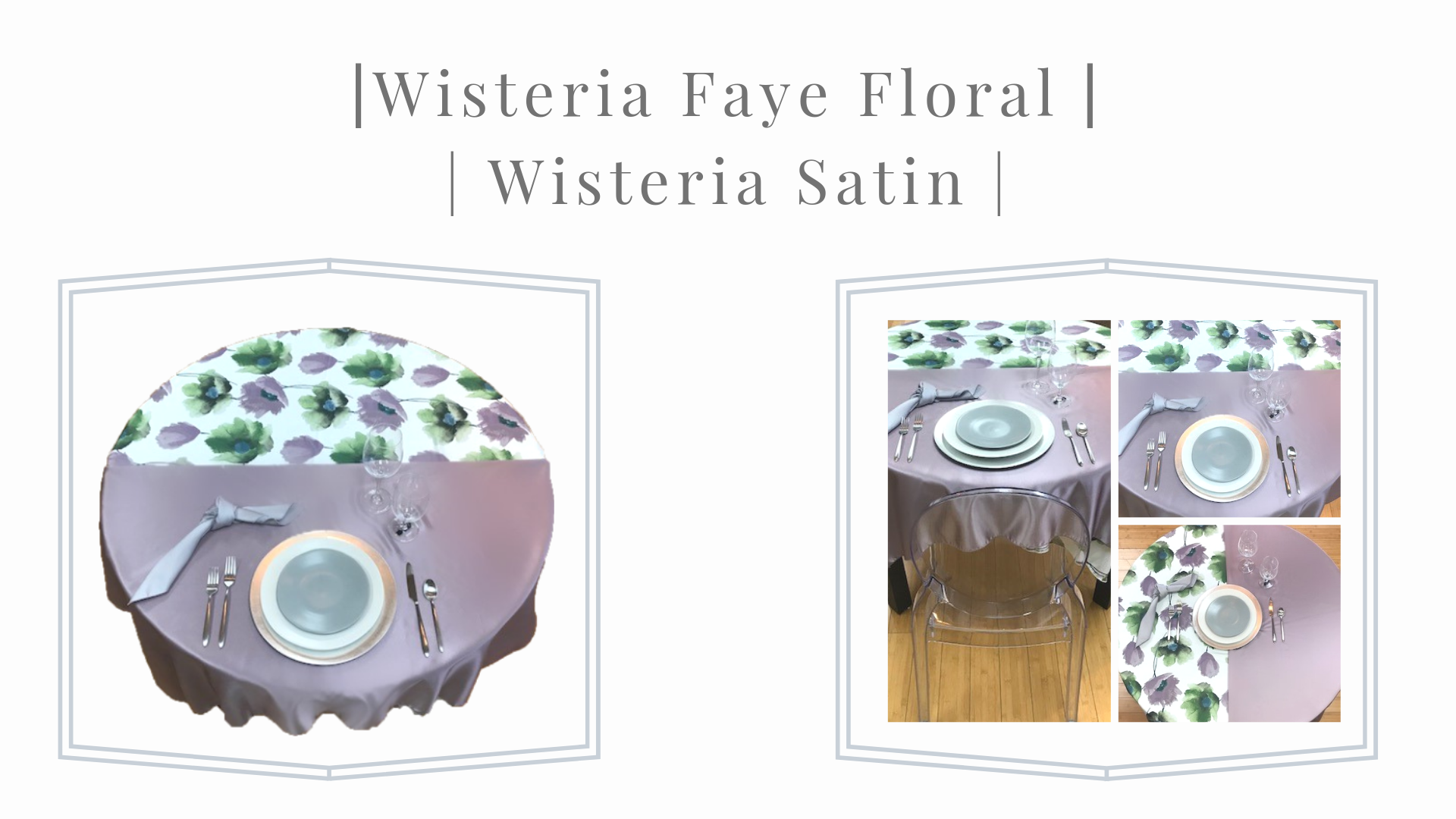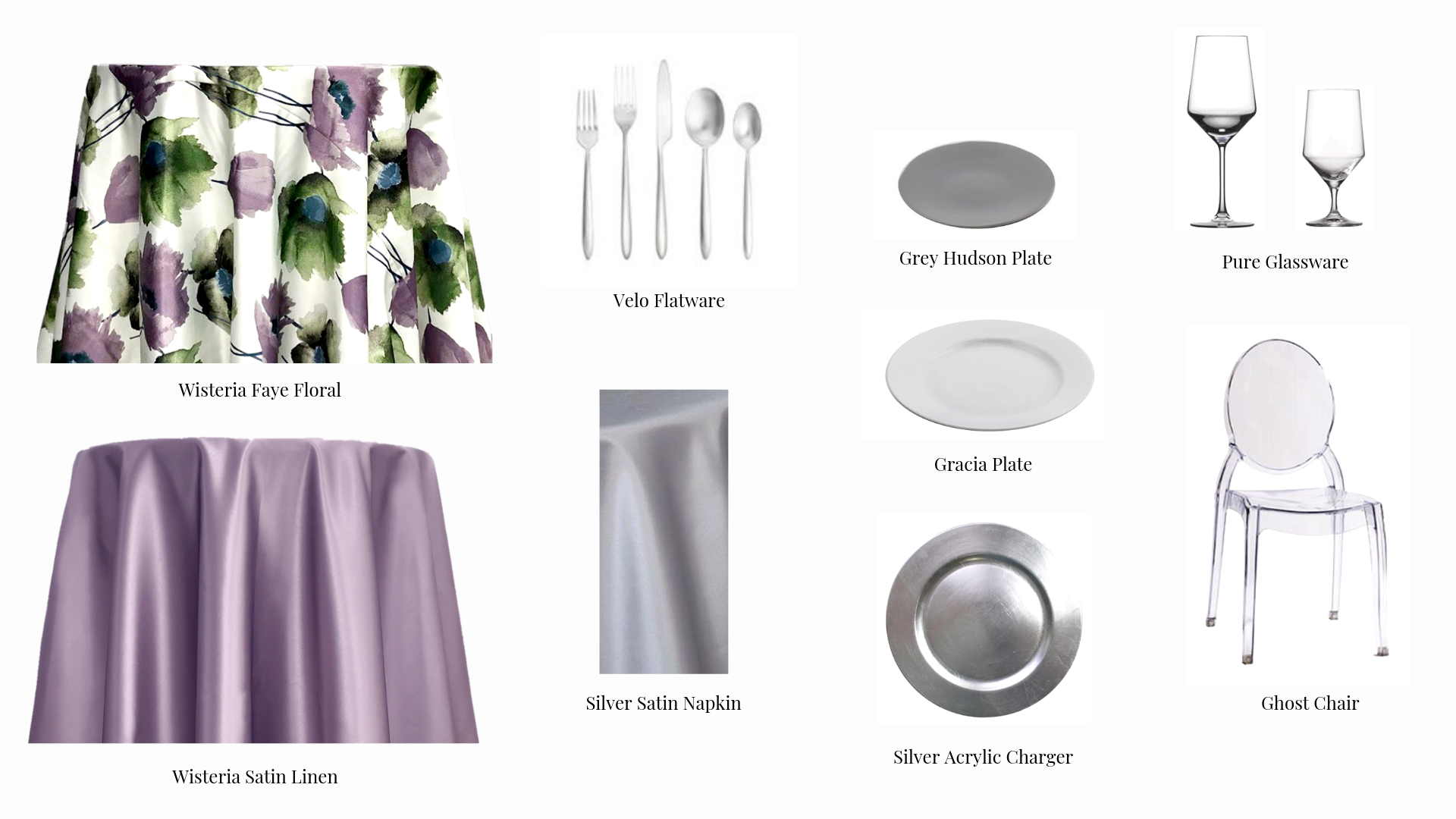 Our Wisteria Faye floral…
Showcases beautiful violet and green florals that will leave your table looking all things Spring. We paired this floral with our Wisteria Satin linen to really bring out the Wisteria Faye flourishing violet hues. Topping this table with our Silver Satin Napkin, Silver Acrylic Charger, Gracia Plate and our Grey Hudson Plate surely gives this linen duo the right blend to a Spring floral. We had combined the Velo Flatware, Pure Glassware water goblet and wine glass, while completing it with our Ghost Chair.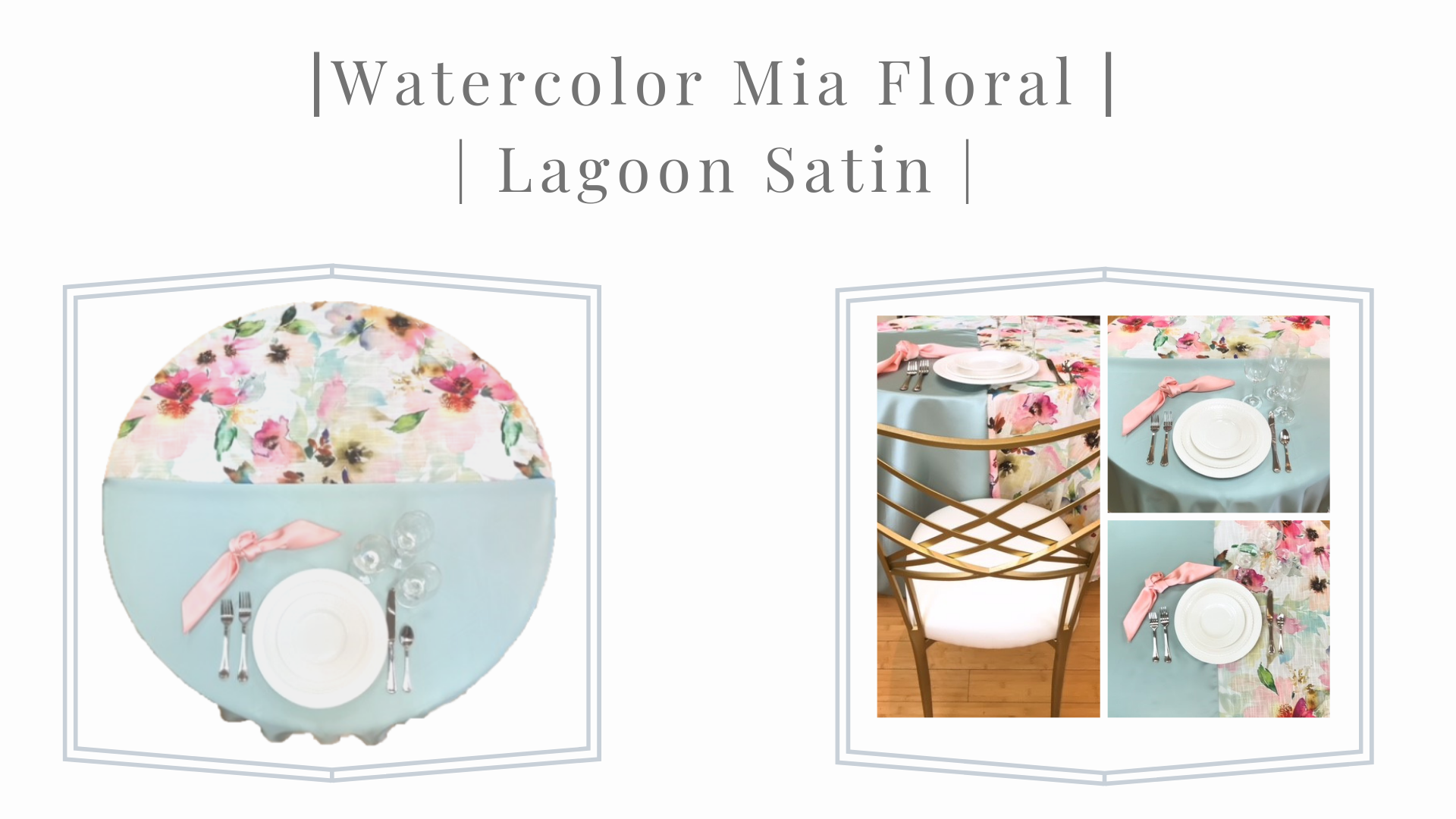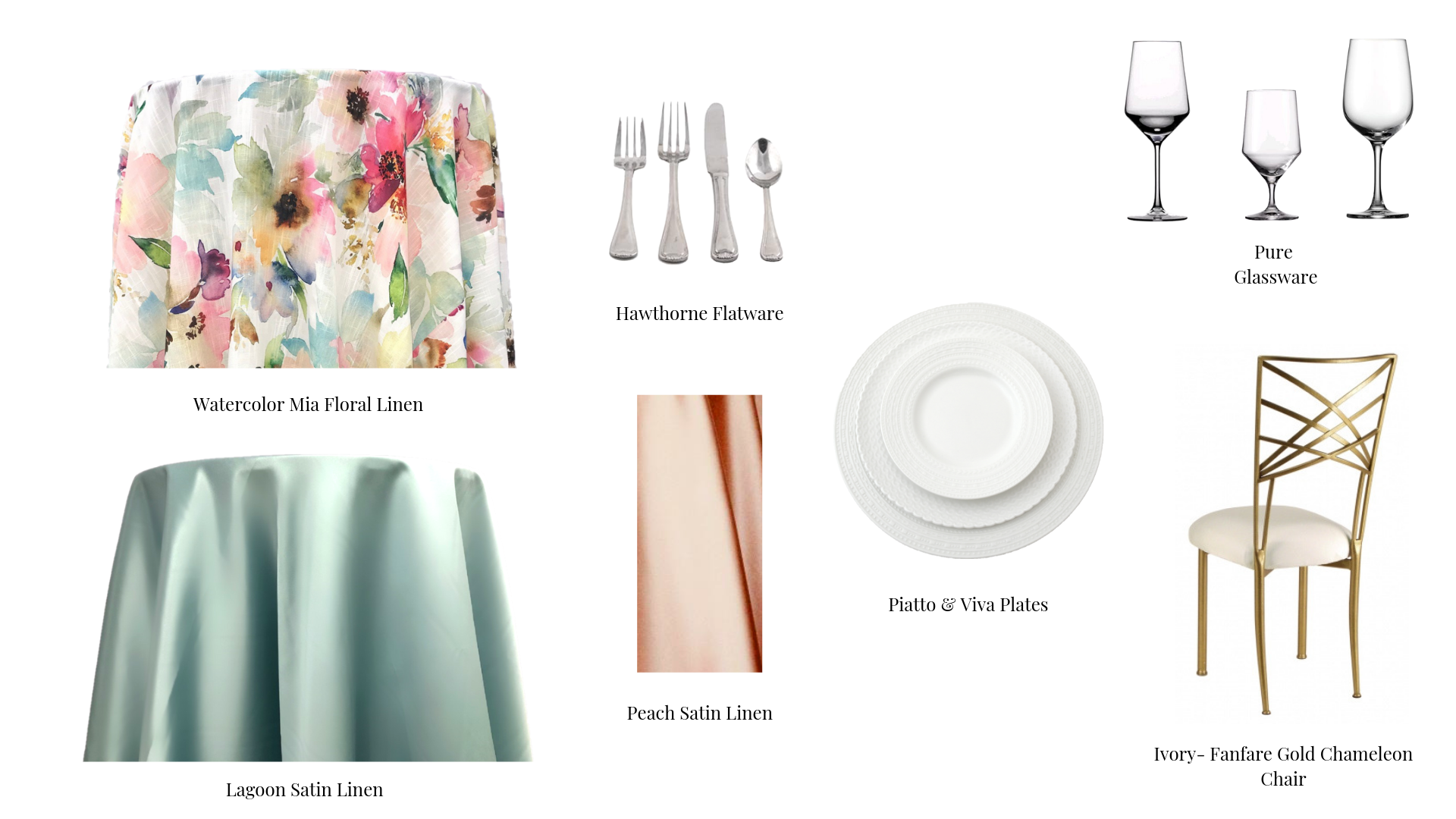 Our Watercolor Mia floral…
This floral is light and vibrant, and has an early Spring botanic feel. The array of color is broad and allows you to pair it with bold colors as well as pastels. We paired it with the new Lagoon Satin and a Peach Satin Napkin. These soft colors pull out the watercolor aspect of the linen. We used the Viva and Piatto plates to only add texture to the table top design. It is accompanied with our Hawthorne flatware and Pure + Milano glassware.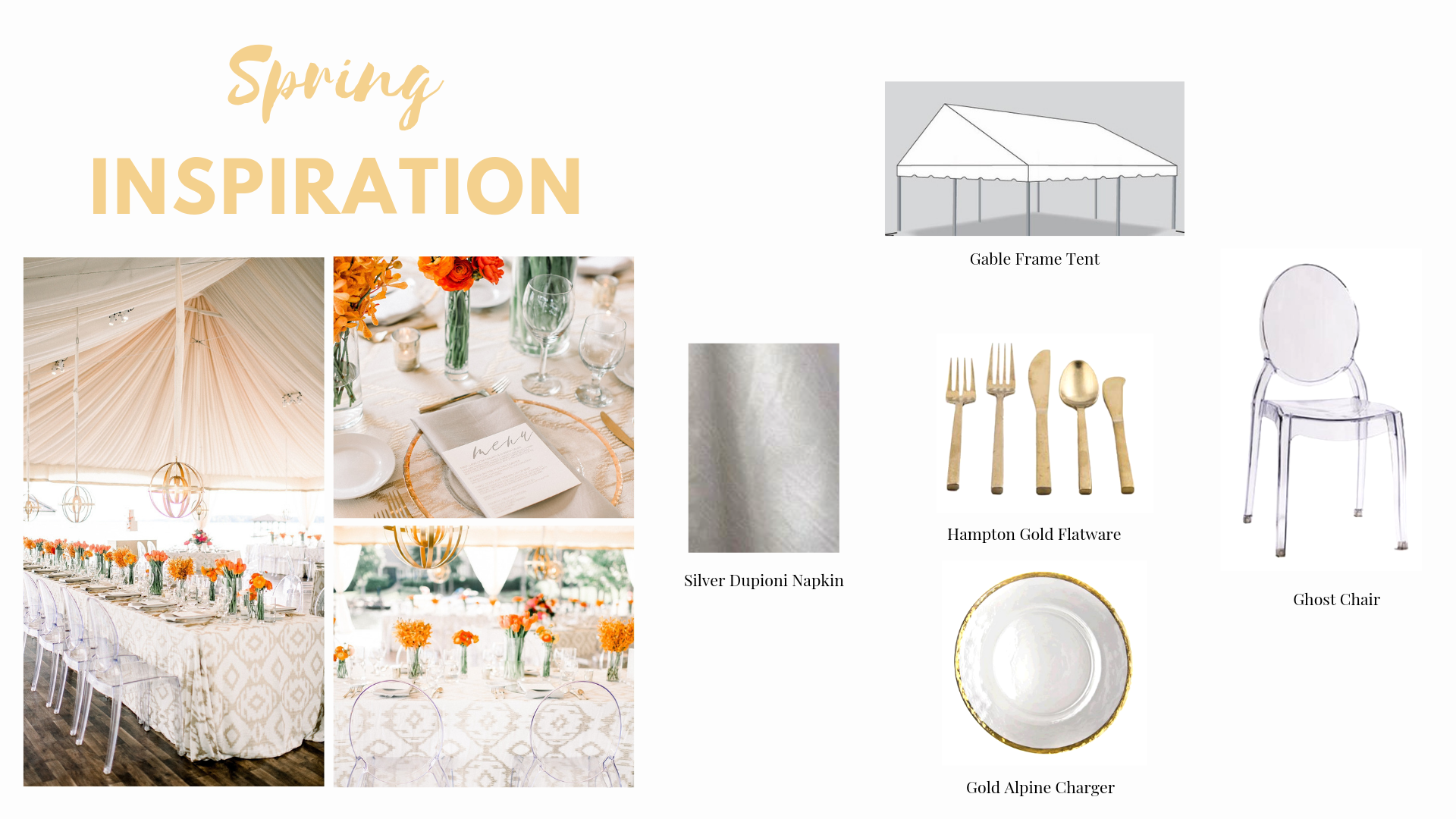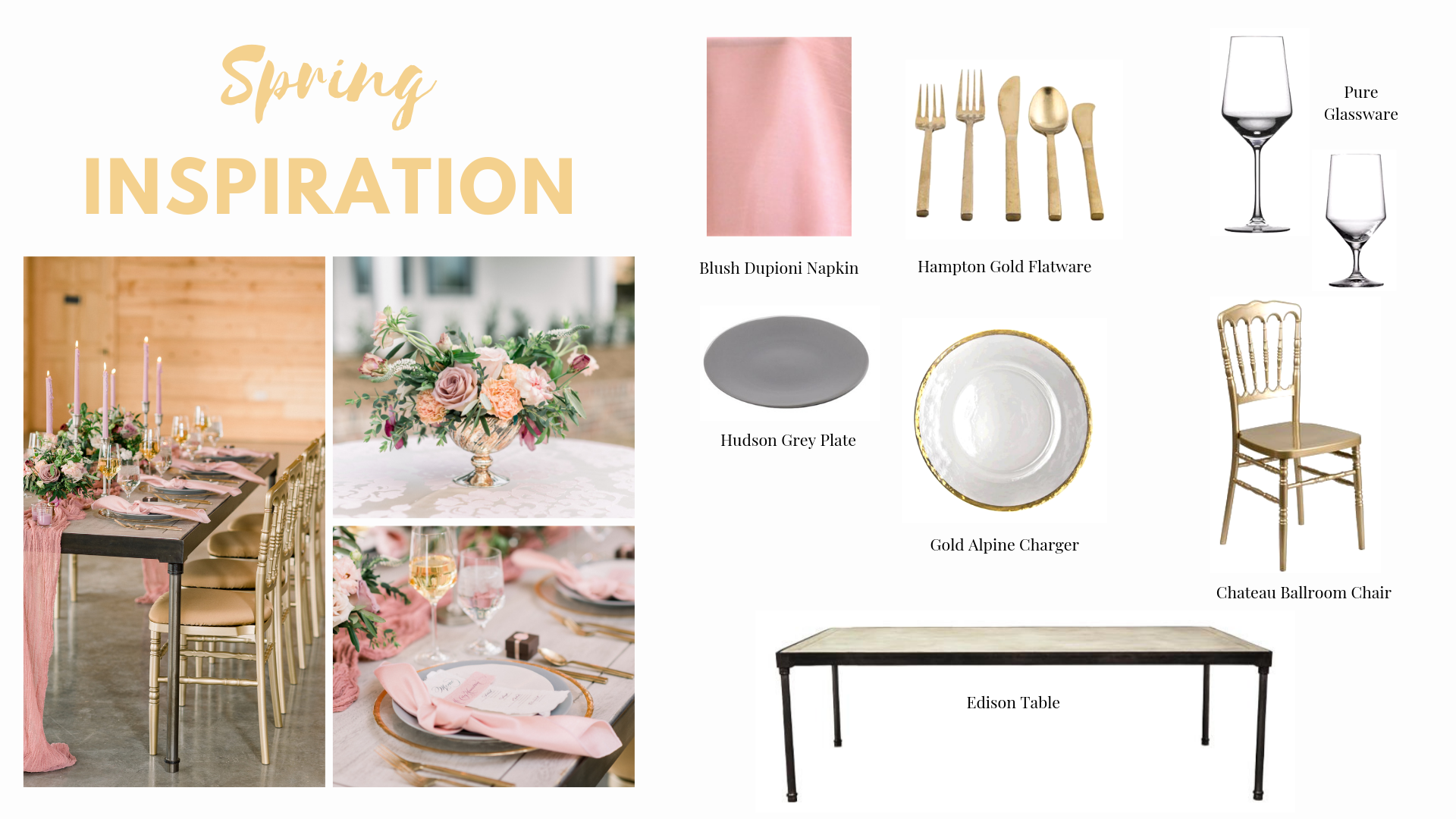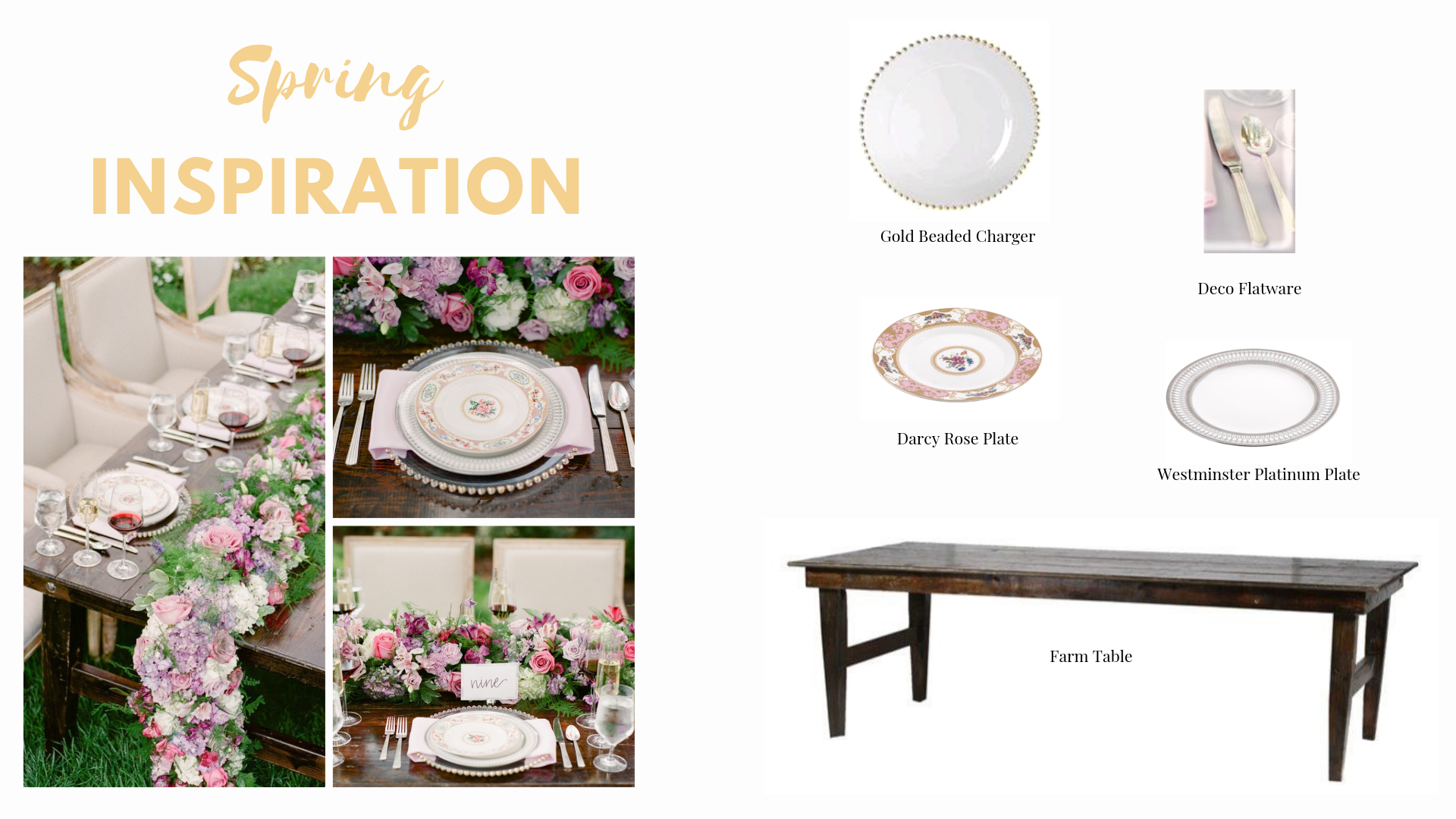 If you're loving these Spring Florals we just added to our collection, go ahead and look into our latest blog post showcasing our new Satin linens rentals. There is an array of 38 Satin Linen colors you can choose from to incorporate with your new floral linen. Whether you blend your floral with satin, velvet, poly or any of our amazing linens in the Party Reflections linen gallery there will be something sure to match!
90sq, 120, 132 rounds, 90×156 ,90×132, 108×156, and Runner