The Oaks at Salem Annual Express Wedding, A Different Kind of Open House
Posted in
-
Rentals
Reading Time

-

3 minute read
When prospective couples begin to narrow down their search for a vendor, be it a venue, a caterer or photographer, every business must differentiate themselves from their competition. Recently we participated in The Oaks at Salem's Annual Express Wedding Event for interested couples and for those who had already booked the space. The idea is simple, show your captive audience exactly what the wedding experience will be like at the venue.
As the preferred rental partner of The Oaks at Salem, Party Reflections had the opportunity to design 3 styled tables to showcase the wide variety of rentals that work wonderfully in the venue. These 3 tiers allow the attendees to see for themselves the types of tables, chairs, linens and china that fall within their wedding budget.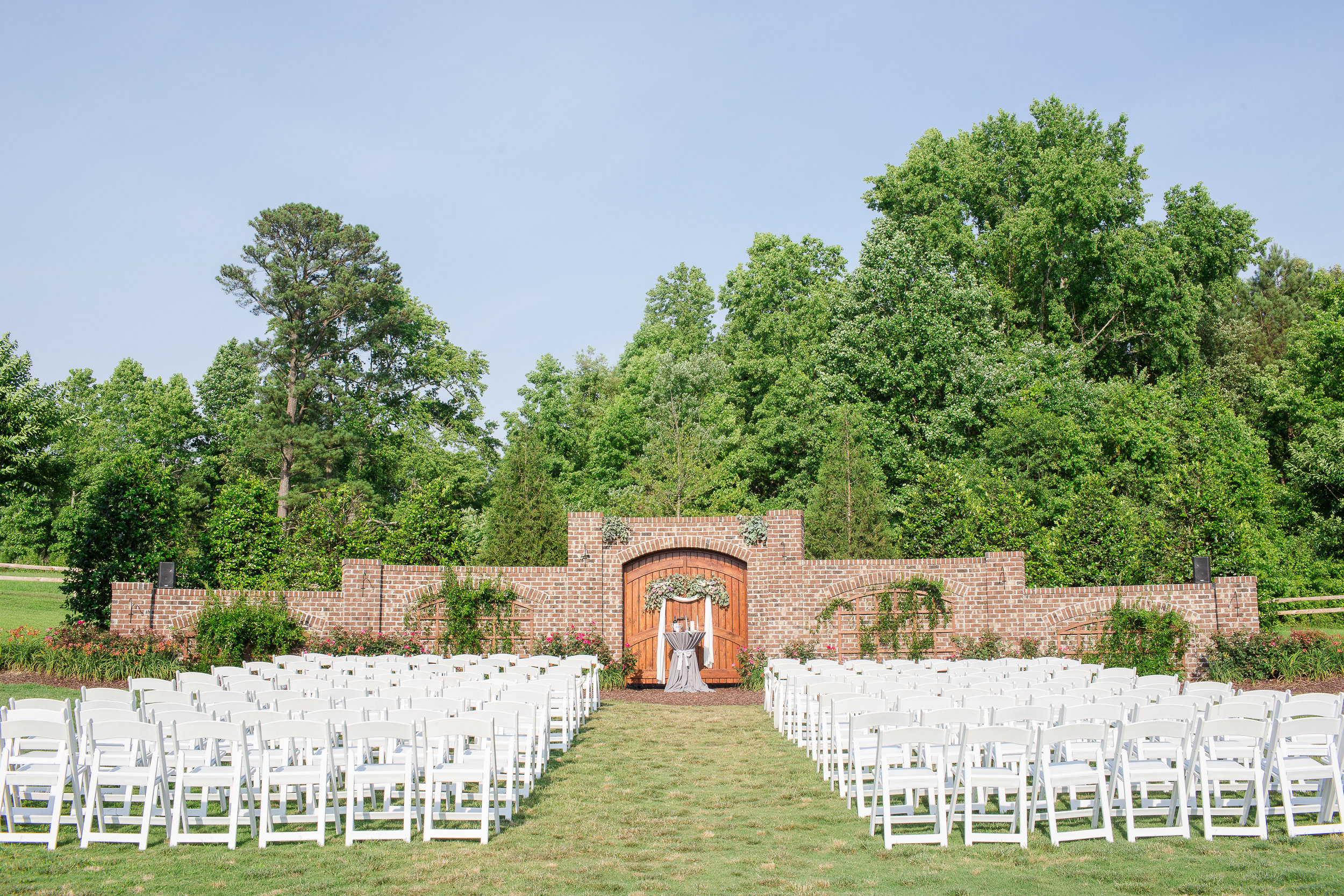 The 3 tablescapes designed by Paula Hunter on our Raleigh team feature a mixture of linen, tables, chairs and china at a variety of price points. The Bow Tie Collaborative captured these 3 looks as well as the event and are described below. The basic tier is a classic 5′ round table with 8 resin chairs, solid linen and a simple place setting for a buffet affair. The middle tier is set as a sweetheart table with Mahogany Chiavari chairs, gorgeous Metallic Cobblestone linen and a traditional place setting complete with plates, flatware and glassware. The highest tier design features a Farm Table, 8 Antique Tuscan Chairs, a vintage lace runner and 8 place settings for a 3 course dinner.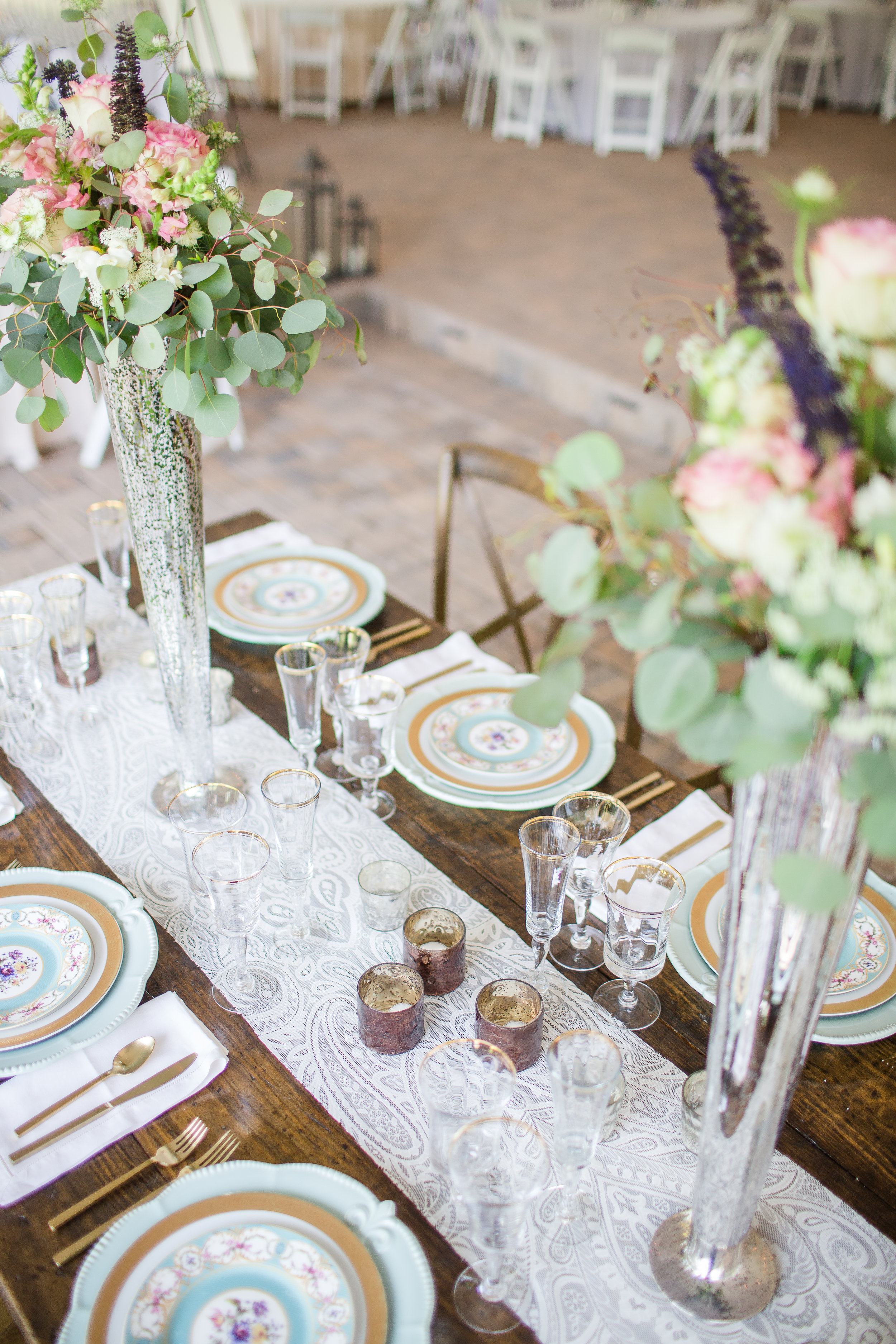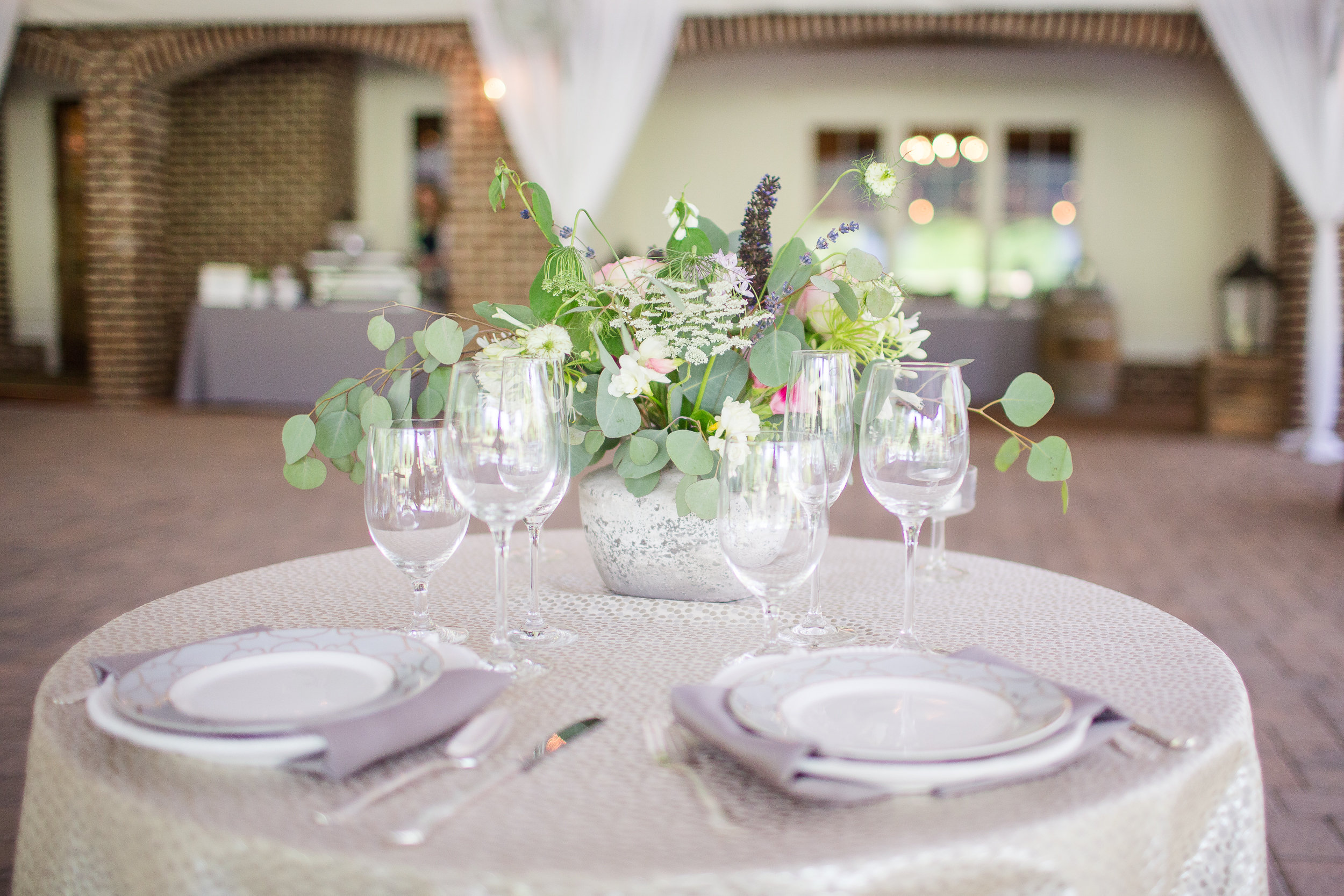 Regardless of a couple's budget, there are so many options and we were thrilled to share those possibilities with the decision makers themselves while on property. All of Party Reflections' linens from basic to couture can be incorporated into a couples color scheme. In addition to the tables that the venue has included in their packages, a dramatic head table that is special for their closest friends and family is always a possibility. For all of those visual folks starting the wedding planning process, seeing what the total package could look like in a venue they are interested in is a wonderful opportunity for all parties. As always it was an absolute pleasure to work with these talented vendors for this Express Wedding Event.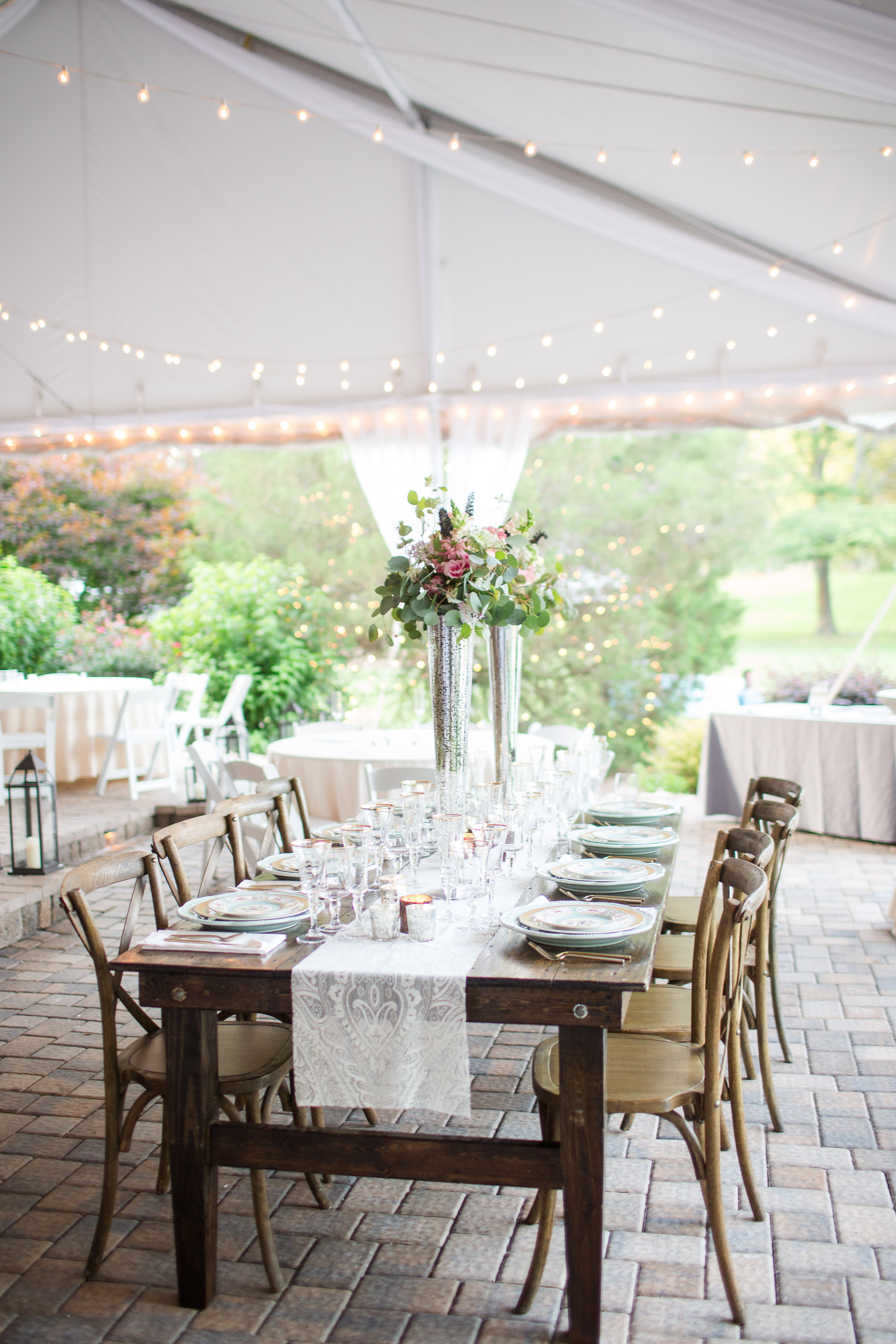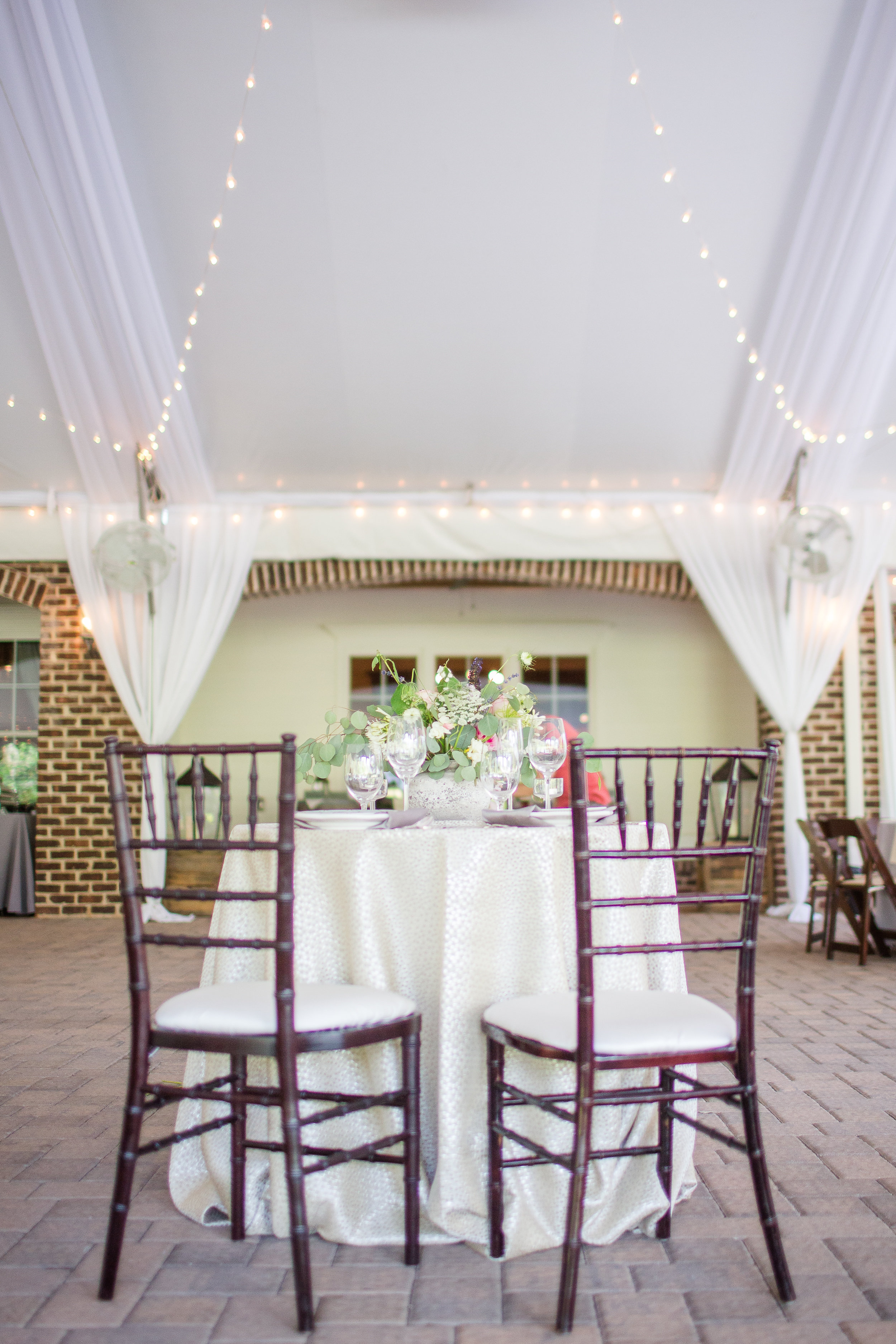 Knots 'N Such Event Planning & Design, Catering by Design, Bow Tie Collaborative, All Events DJs of NC, Royal Parking Inc., Ceremonies By Katherine, Party Reflections, Inc, Interstate Hotels & Resorts, April Maness, Oak City Films, Cindas Creative Cakes