When Does a Trend Become a Lasting Style?
Posted in
-
Linens
Reading Time

-

5 minute read
Most people want to know the latest and greatest fads and what is on the horizon. Many believe they must have the newest thing to be on the cutting edge. Over the last few years, we have seen a trend in color choices that have truly become a design standard in events we are a part of week after week. The use of beautiful, neutral tones in champagne, beige, ivory, and antique creams are being asked for by everyone from the top planners to the DIY Bride. These neutral colors make for a warm base to create an exscuisite atmosphere that can support any vision.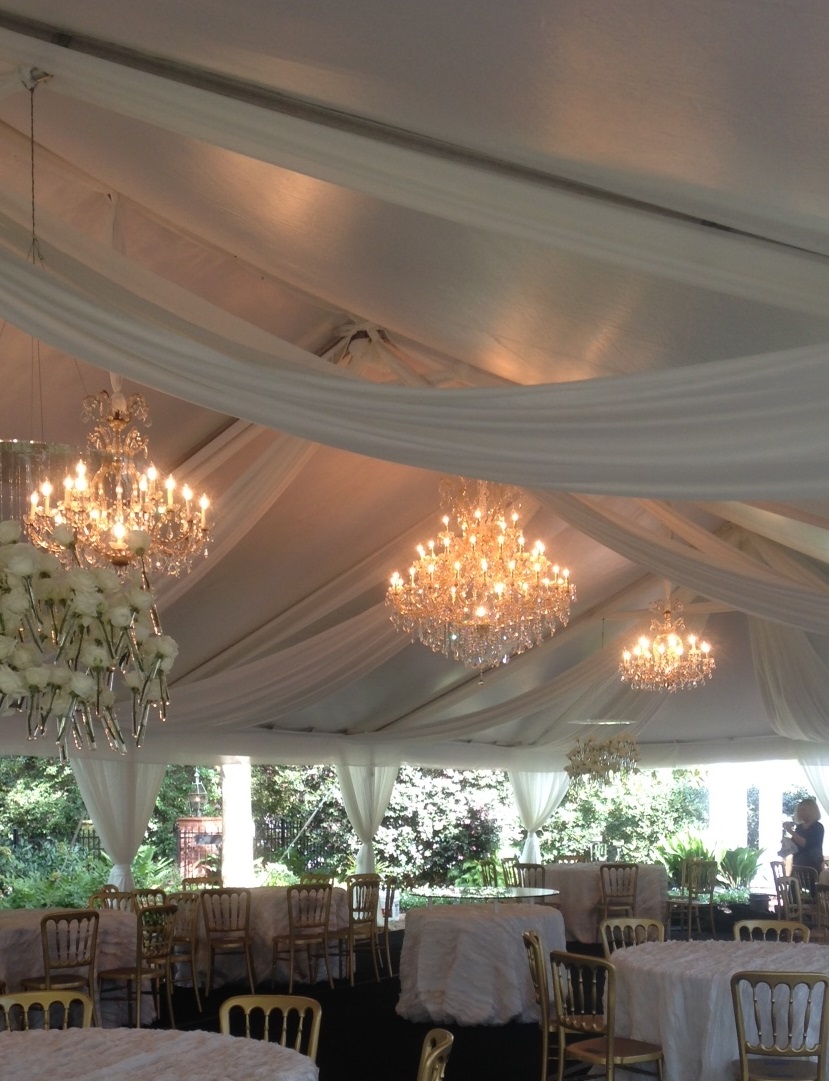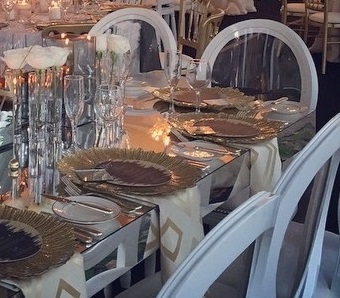 This past weekend we had the privilege of working on one of this season's most beautifully designed weddings. The Graceful Host was entrusted with creating a gorgeous, enchanting design for her client.  It was held at The Duke Mansion in Charlotte and the Party Reflections team installed a large tent, chandeliers, draping, and flooring.  Among other rental items we provided, a custom fabric that was chosen by the planner to add to the overall beautiful design. We converted this custom fabric into napkins. The fabric is called Cream Ara and has an ivory, cream and gold tone with a slight art deco design influence. This small touch of adding color and pattern communicates to event guests that every detail has been thought of. This type of care when planning and designing an event lets your guests know how very special they are. 
In The Linen Gallery, we have an abundance of champagne/ivory options for full size linens. Any of the rose linens offer both a color and a texture that is unmistakably elegant. It is available in a champagne color as well as ivory and antique. These various shades give clients an option to match up similar colors in a variety of hues and price points. Our beige basic linens have been a great solution that is budget friendly. It falls in the lowest price tier we offer. The next tier offered is where you find Bright Champagne Satin. This cloth is actually used almost every week and shows no sign of backing off. This beautiful, matte satin, camel type color provides a soft background to build a stunning table scape. The next most popular fabric is Champagne Dupioni. This fabric is a faux raw silk that is so very beautiful and has a more antique color hue. Beyond these essential colors and fabrics we have numerous couture fabrics that combine these warm tones with textures and patterns. Champagne Century is a faux raw silk ground with a detailed embroidery design.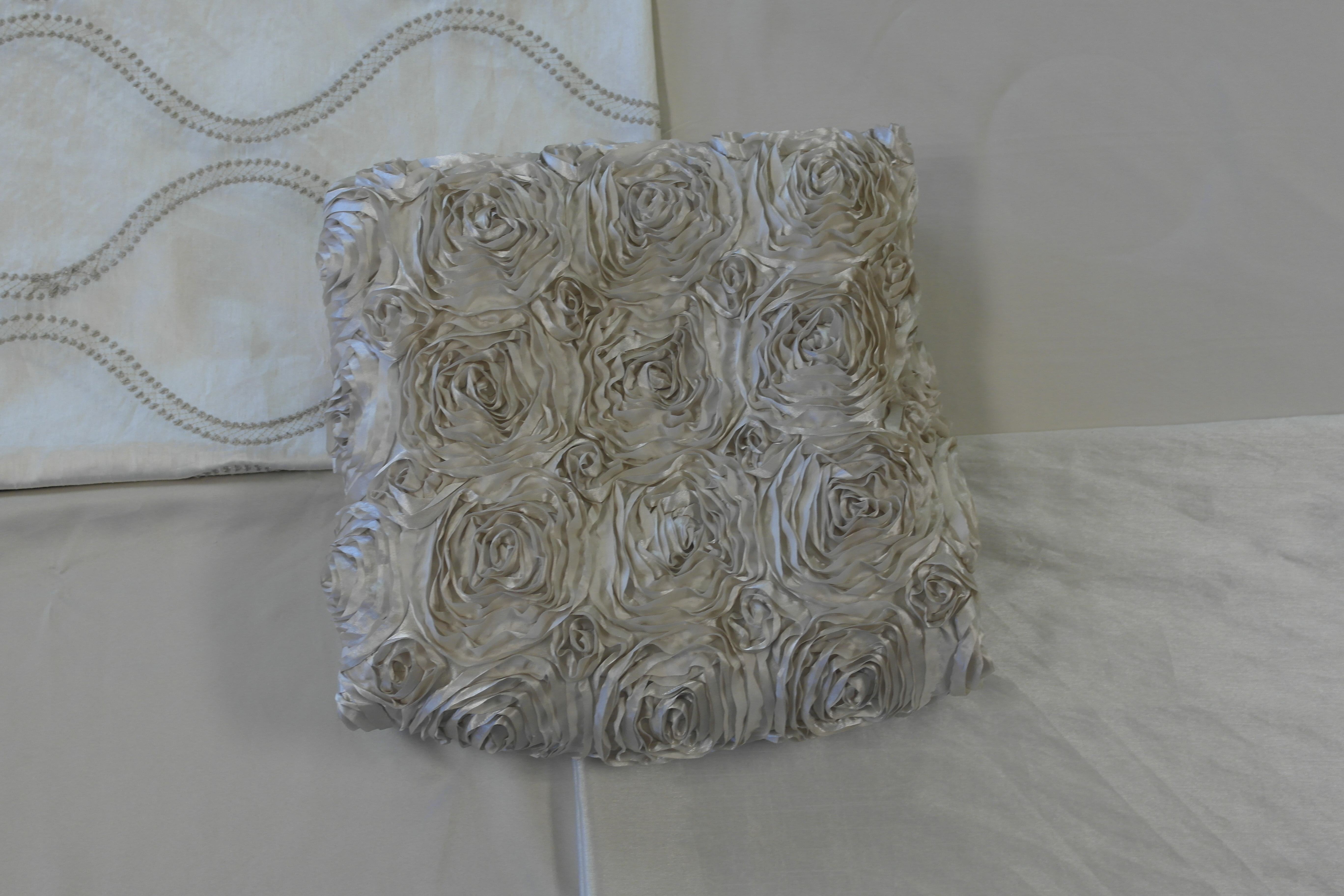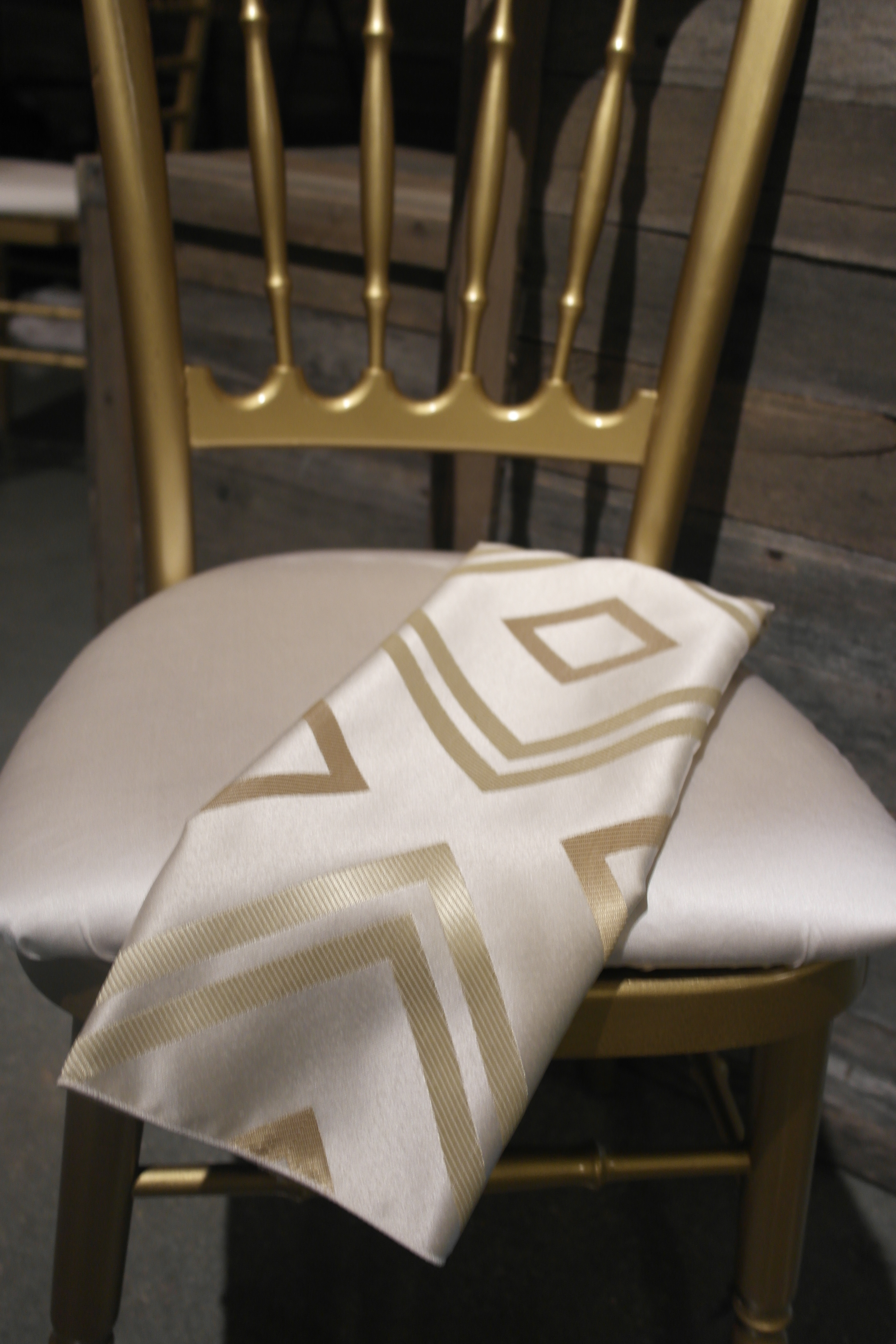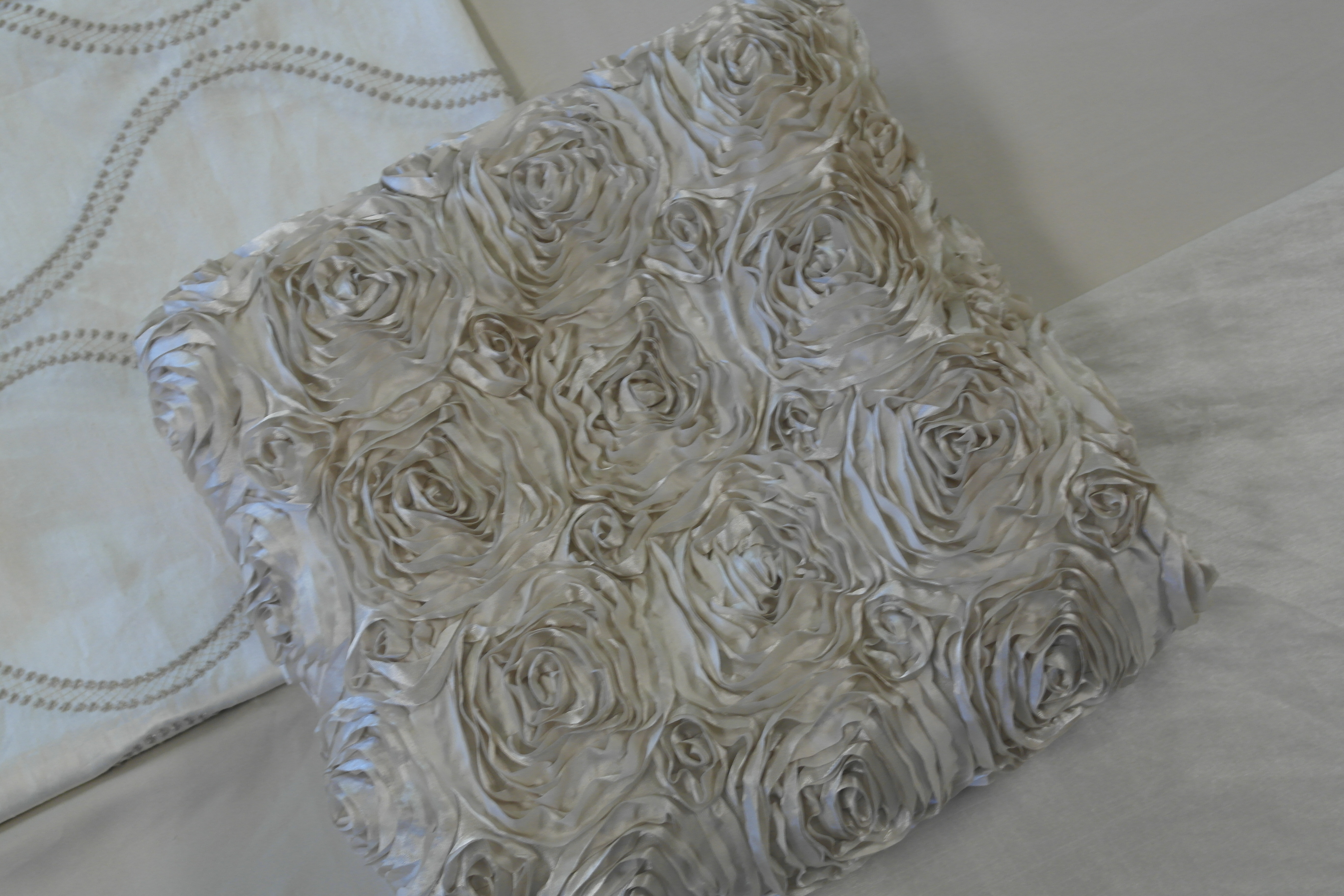 A new fabric was added in the last 2 weeks that is called Pandora. It has a soft chenille like feeling that has the beautiful neutral champagne tone. It has a sliver threading throughout that gives it a subtle shimmer. It mixes the warm tones of an organic soft fabric and adds a bit of glitz to catch the eye. This will be a wonderful addition during the holidays and through the winter. This fabric is a must see to appreciate its design impact. Many other options are available through our custom fabric choices. Visiting our showrooms you can actually see the array of options to build your color palette and design your unique event. Pop the cork and drink the bubbly, champagne color hues are here to stay. They have become as much of a staple to events as the drink itself. Cheers!!
Maurisa Beaver
Creative Director