Golf Tournament Hospitality and Rental Equipment: In Order to Provide One, You Need the Other
Posted in
-
Rentals
Reading Time

-

3 minute read
Golf Tournament Hospitality and Rental Equipment: In order to provide one, you need the other.
Everyone attending a PGA or Web.com Tour golf tournament is there to watch professional golf and enjoy the overall tournament experience. In order to create that experience the tournament's operation team hires a variety of vendors to build the necessary infrastructure to support the event throughout the course.
With the expectation of thousands of attendees each day, careful thought goes into the layout and logistics related to the weeklong event. Tournaments must provide hospitality services and concessions for every level of ticket including standalone concession stands featuring food and drink options for purchase as well as full service catering for corporate hospitality suites.
Rental companies are an essential partner that contributes to the success of a tournament's infrastructure and hospitality needs. The host golf course does not have hundreds of tents, dozens of mobile kitchens and access to power and water at specific course locations year round. All of those key components are built on site by vendors such as Party Reflections.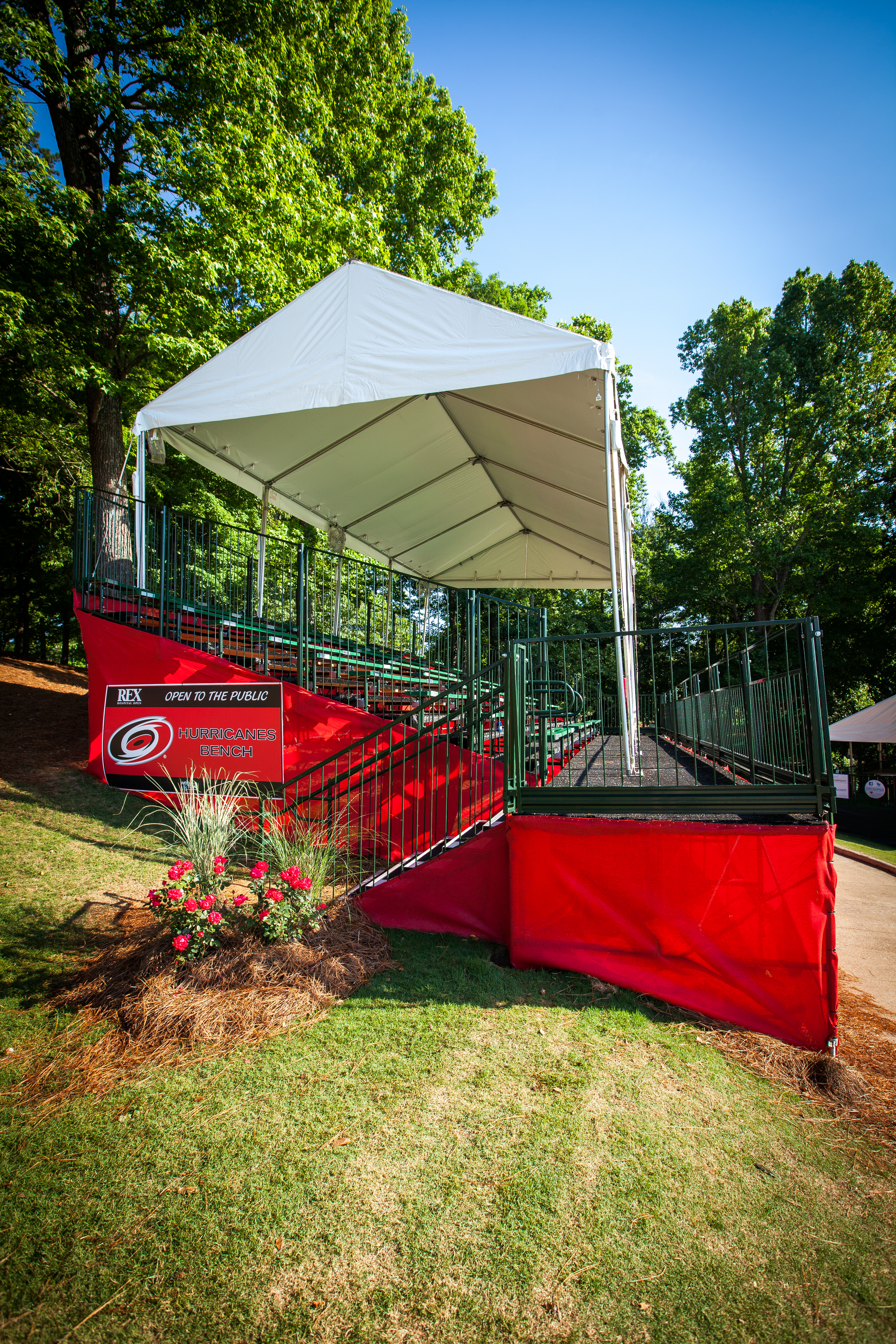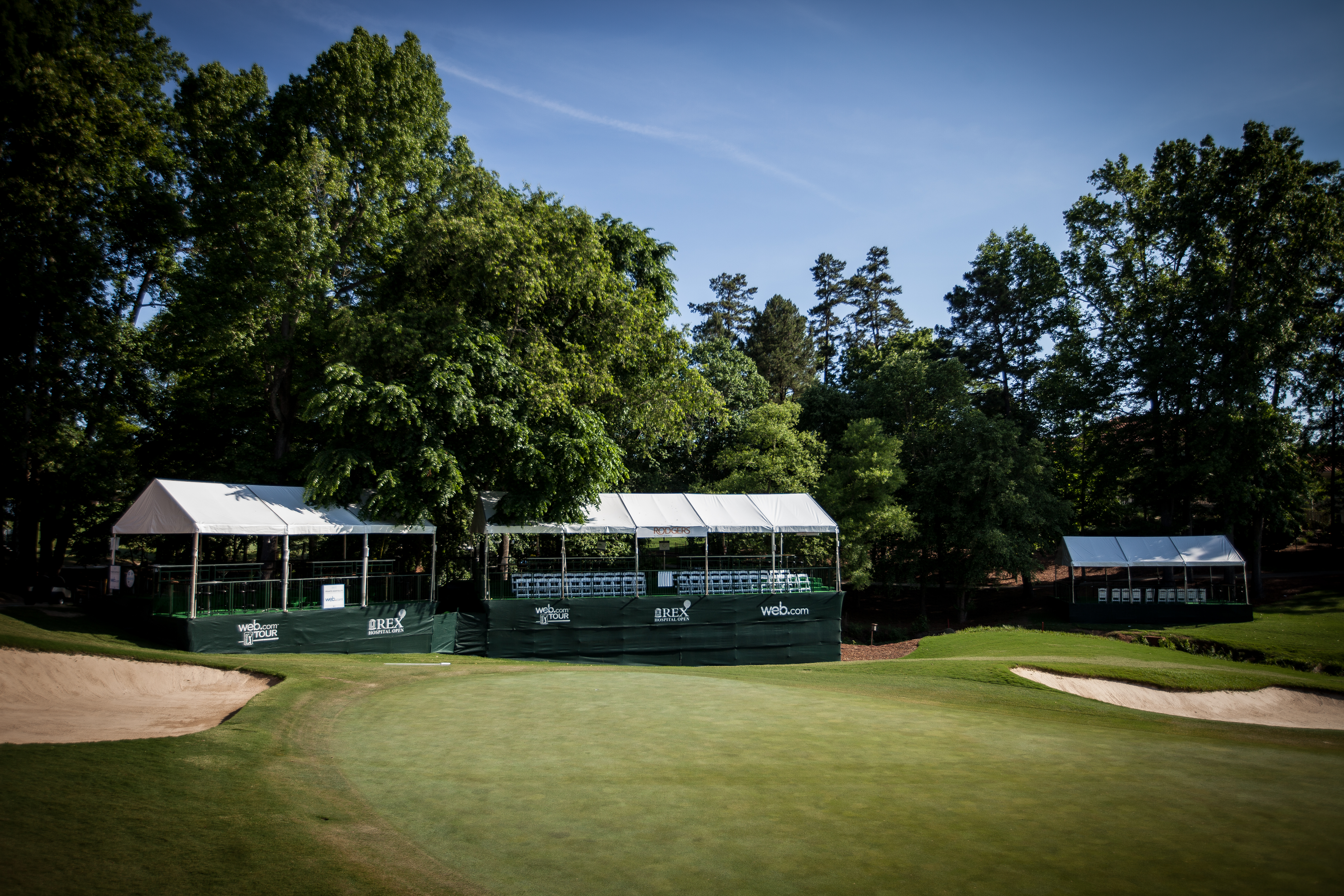 Recently, Party Reflections was the rental provider for the 2016 Rex Hospital Open on the Web.com Tour. With the breathtaking TPC Wakefield Plantation course in North Raleigh as the backdrop, the 29th Annual Rex Hospital Open was a huge success. Equipment and rentals were provided at the following locations: 18th Green Champions Club, 18th Green Skybox, 18th Green Carolina Hurricanes tent, #18 Green TCP Members tent, #16th Green Champions Club, #16th Green Ultra Zone, #9th Green Champions Club, #1st Green Starter tent, #10th Green Starter tent, concession areas, Expo Village and the Caddie tent. Each of these locations received a combination of tenting, flooring, carpet, tables, chairs, linens, catering equipment, air conditioning, fans, etc.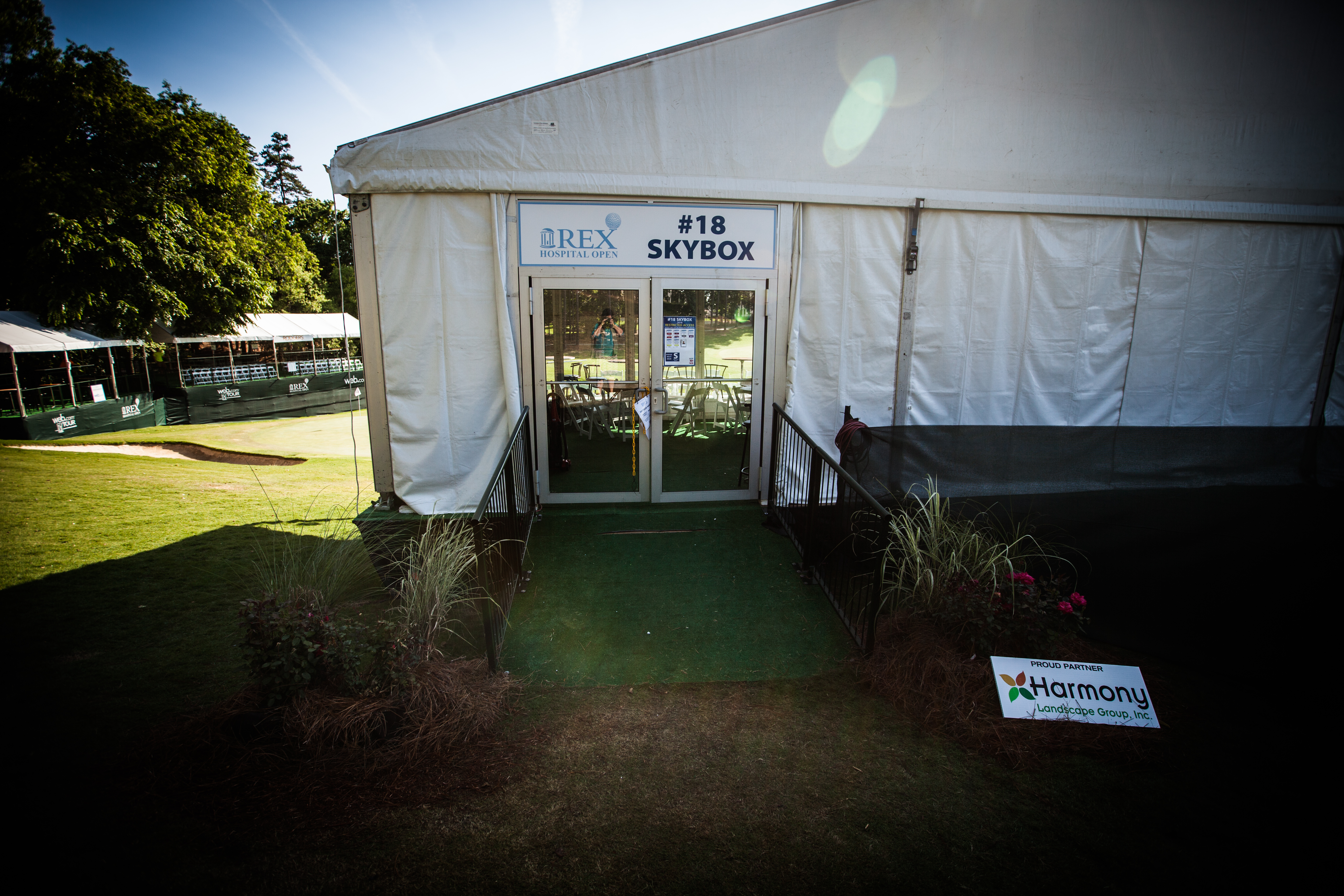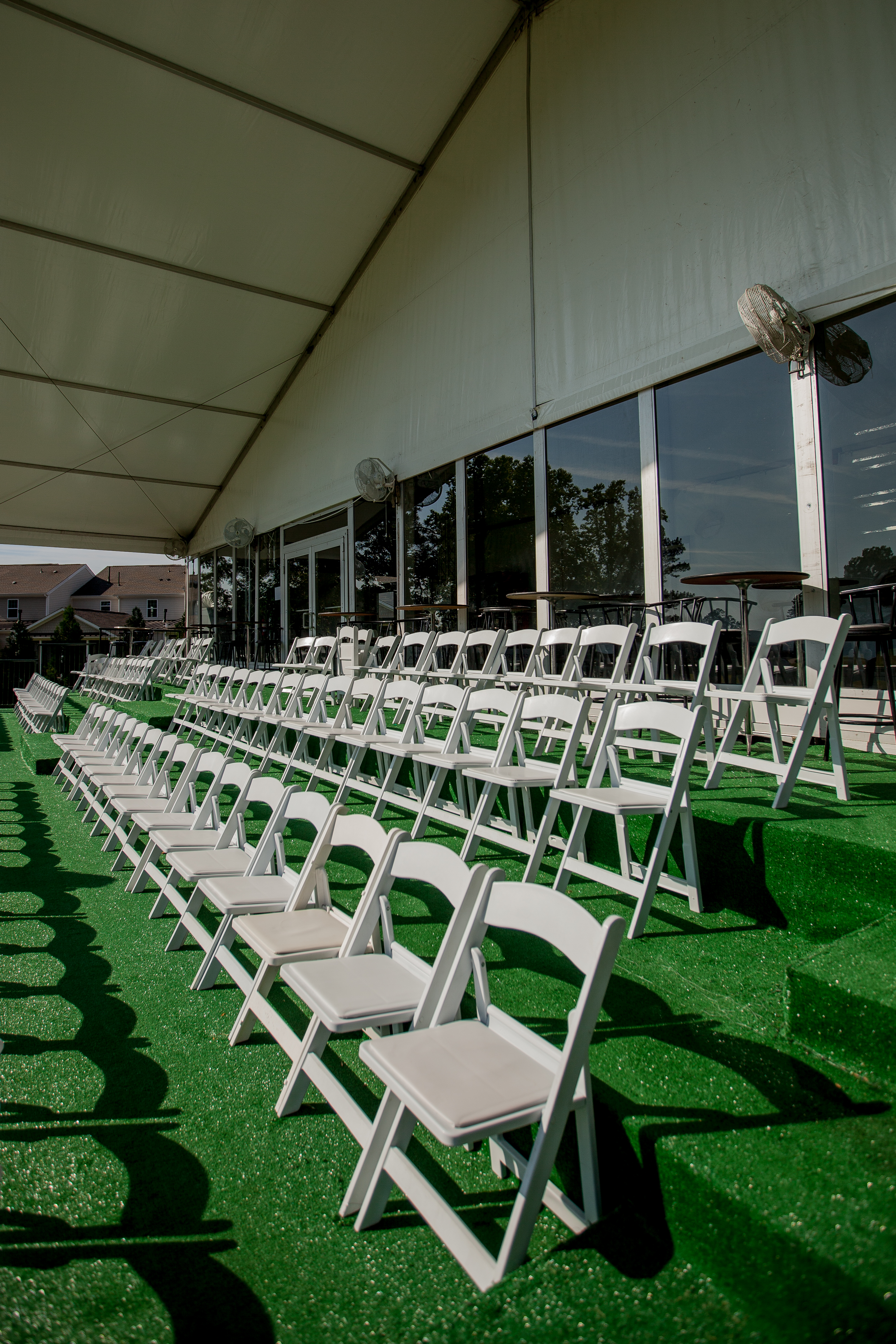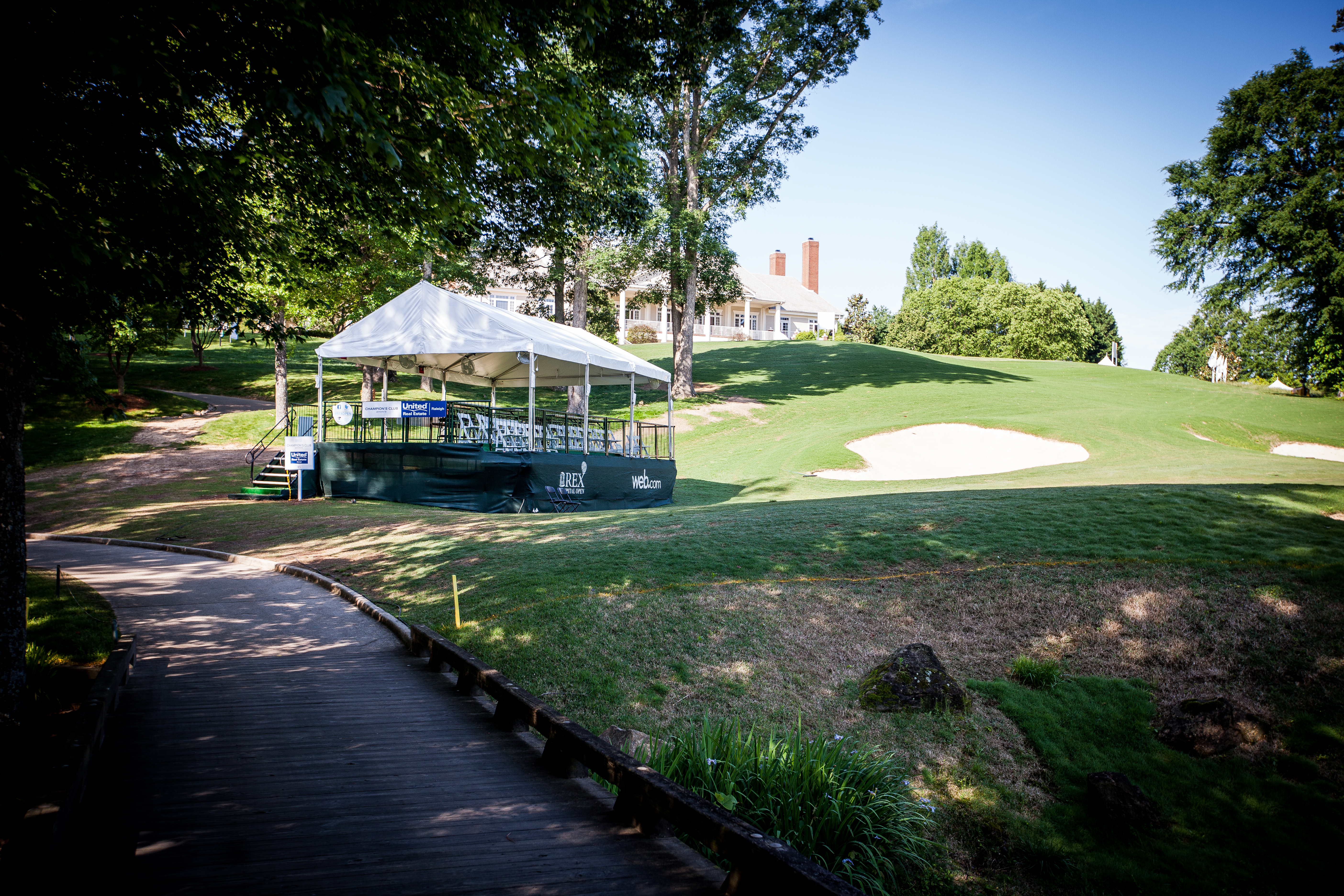 In the Triangle, Party Reflections has established itself in the wedding industry with incredible relationships with venues, caterers and planners. Our brand is not as well known for our large scale capabilities such as being the rental partner for this annual Web.com Tour in Raleigh, NC. The Party Reflections Raleigh team did an amazing job installing the tournament infrastructure, assisting the tournament operations team during the event and through the tear down following the close of the 29th Annual Rex Hospital Open. With each relationship Party Reflections builds on the professional golf tournament circuit, the opportunity to become the rental partner for other sporting events large or small multiplies tenfold.