Guest Blogger – Ivy Robinson
How to Plan a Large Event with Tents – Ivy Robinson
Tented events aren't as easy as popping up a tailgate tent and calling it a day. There are many logistical challenges that must be analyzed & evaluated before the execution of the installation begins. So before you say, "oh it's easy, I'm just going to order a tent for my wedding…." make sure you address some of the potential obstacles and scenarios below.
Weather
As you know, we can't control Mother Nature. If she is in a bad mood the week of your tent installation then you could have major issues on your hands. Heavy rains can delay a tent going up (especially if it is lightning – no one is going to be working with metal tent frames while it is lightning) and if the grounds are soaked your female guests can't go walking around in the mud in their Jimmy Choos… so having flexible vendors is a must. Because a tent delay can start a domino effect it is extremely important to be prepared. Weather delays can affect your lighting/chandelier and fabric installs which trickles down to tables, chairs, flowers, dance floor, stage etc.
We once had to hire a barge to bring over two 18-wheelers and six 24-foot box trucks with all our tenting, AC, generator units to an island that didn't allow cars. Of course there were other logistical challenges involved (road taxes had to be paid for the trucks to drive on the roads and we had to find special parking on the island) but the biggest problem was the weather. The weather caused some delays on the barge leaving because the winds and waves were too rough. While this isn't an everyday encounter, I mention this to say be patient with Mother Nature… she can be your best friend or your worst enemy. Had we not been prepared for some hurdles when creating our production schedule the weather could have been devastating and our island wedding wouldn't have been done in time.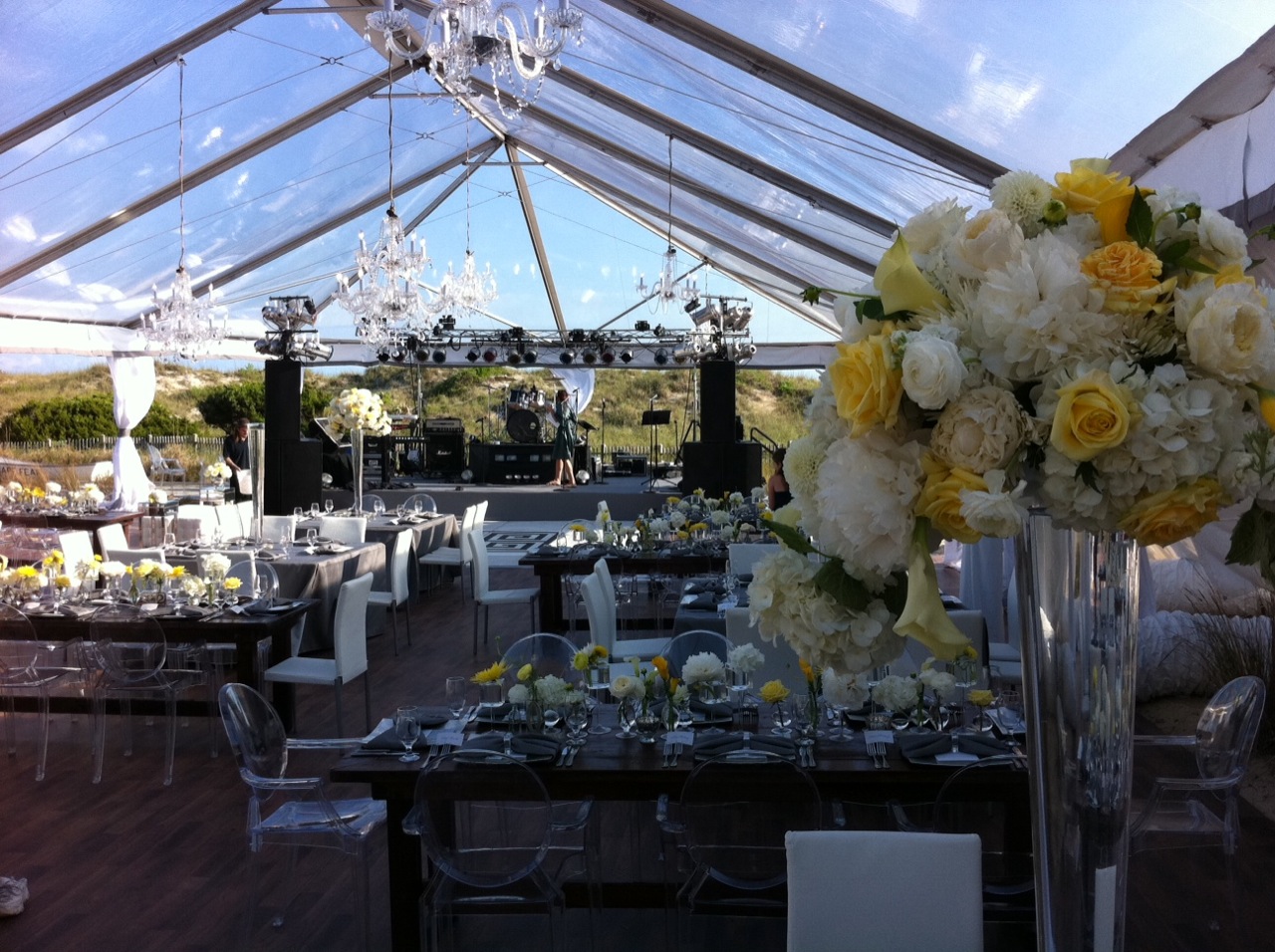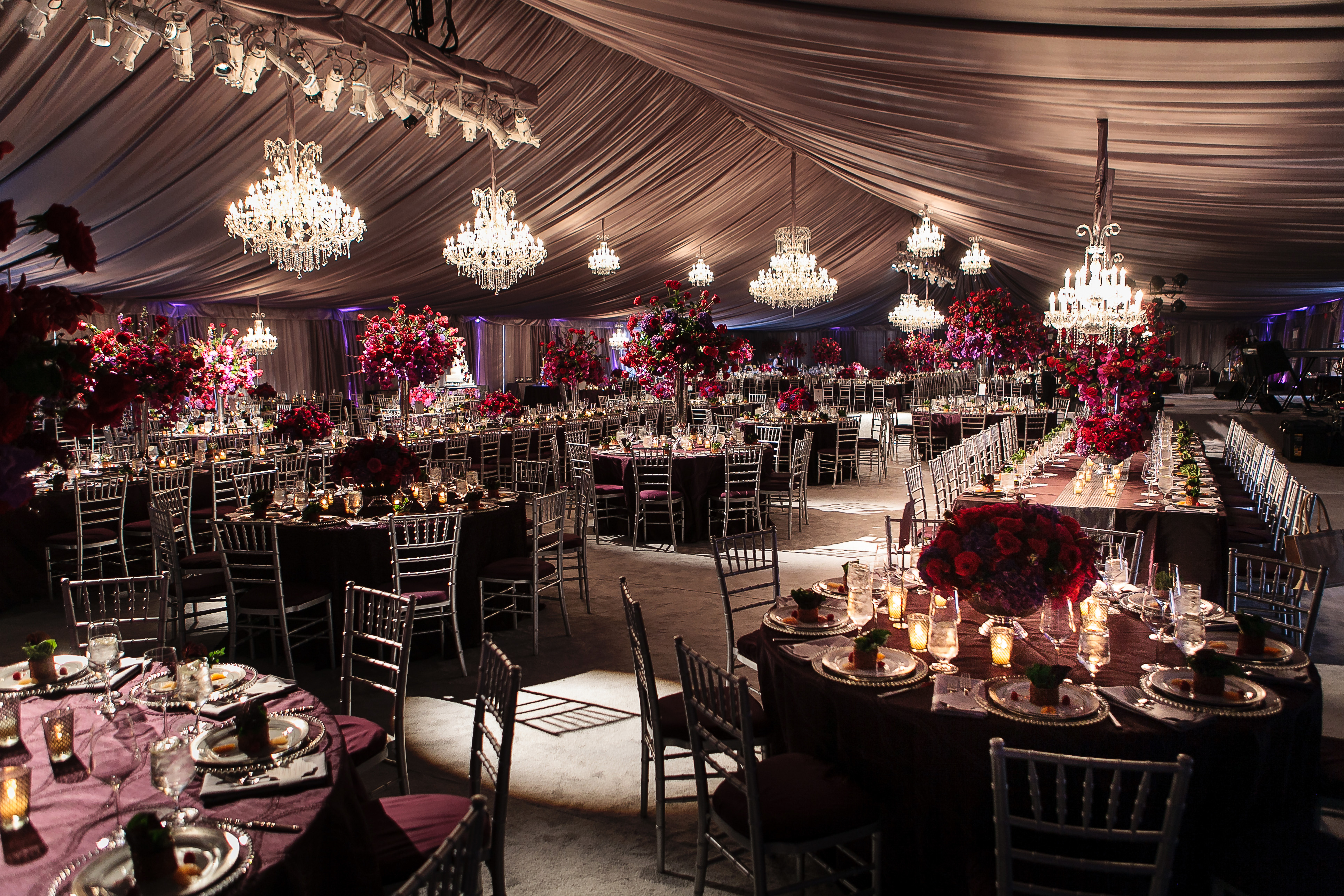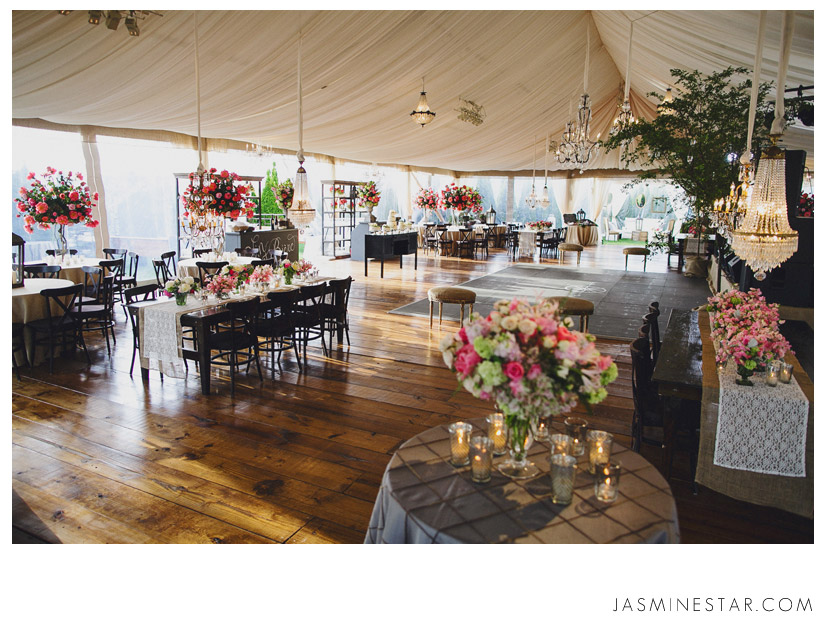 Irrigation
Tents need to be anchored into the ground which means there are large stakes driven into the ground and guess what… lots of yards have sprinkler systems. The best thing to do is call 811 and have the system's pipes marked so they aren't broken when the stakes are driven into the ground. Also, if the system is on a timer… making sure it is turned off on the event day is KEY… nobody wants an unexpected sprinkler shower in the middle of the event.
This also applies to septic tanks. I don't think I need to elaborate on what happens if a stake is driven into that…
Physical Obstacles
There have been a lot of times that the property is perfect except for one tree that is right where a tent leg needs to go, a fence is in the way, or there are snakes, bugs, fire ants, mosquitos… "Ain't nobody got time for that."
I kid you not when I say this; recently there were four black snakes hanging from the trees as the tent went up. It was almost as if they were watching to make sure that it was another job well done. To top it off, the family was adamant about not harming the snakes. We obliged, reluctantly. So the lesson (again) is to be prepared for what nature can bring and embrace it. Sometimes you have to just cut the down the tree, move the fence, spray for the bugs and PRAY the snakes don't fall on a guest at the reception.
Sure my checklist is a little different than the average, but I mention these obstacles because they can/will happen when you least expect them. Every event brings their own challenges and as mentioned above having a flexible vendor team is a must. Once you get through all of the above, tented events are truly magical and give you the opportunity to create on a blank canvas. There is only so much you can do at the country club or a ballroom, but with a tent… your options are endless, well, for the most part!
(credits: headshot – Drea Cunningham; event pics (l-r) Millie Holloman, Drea Cunningham, Jasmine Star; video – Heart Stone Films)