Linen Week 2023: 25 New Linens to Rent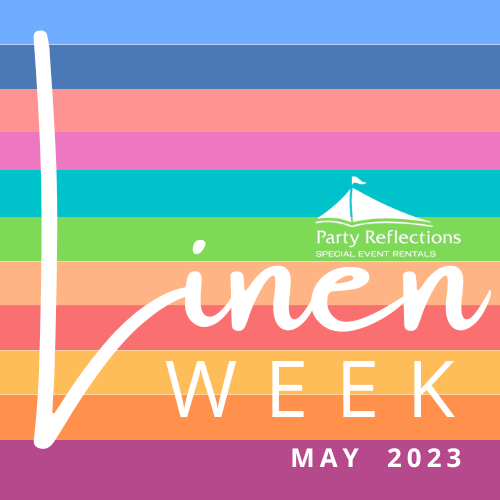 It's back!
We are heading into Linen Week 2023
Starting Monday, May 15 and running until Friday, May 19th we will be live on Instagram each day at 10am to launch new linens. Join us online or in our showroom for the first glimpse of the new linens launching.
Click here for Instagram Live @ 10am each day next week
Our linen tour will span all 5 of our locations in 5 days. By Friday there will be 25 new linens to rent in each design center that will add so much style and charm to your next event.
This post will be the hub of all the latest releases so check back daily to see what we add.
The new linens being added to our rental inventory will inspire and delight you. We have fabrics that sparkle and fabrics that are neutral. There are options that may be familiar and there are some that I assure you have never seen before.
No matter your style or the season you are planning for, we have something for everyone!
Set your clock to 10 am Monday and we will see you then!
Day 1: Monday in Winston Salem, NC
We kicked off Linen week in our Boutique Showroom in Winston Salem, NC. Sales team members, Jon and Santana, joined in and revealed the 3 new linens. We added 2 colors to the Panama line, Hunter and Black. A couture fabric was added and it takes inspiration from the Pantone color of the year: Viva Magenta. Click the images below to find these items in our catalog.
Watch the Instagram Live video from the showroom launch.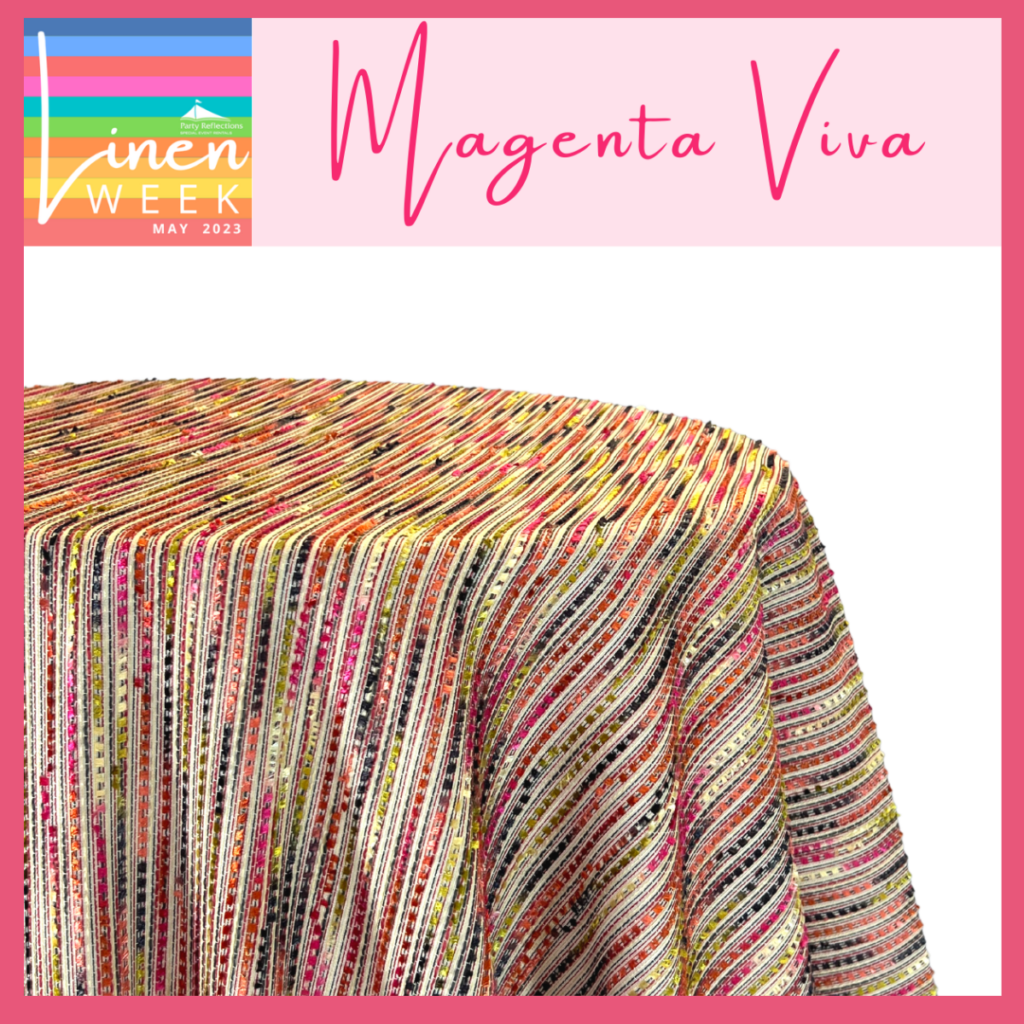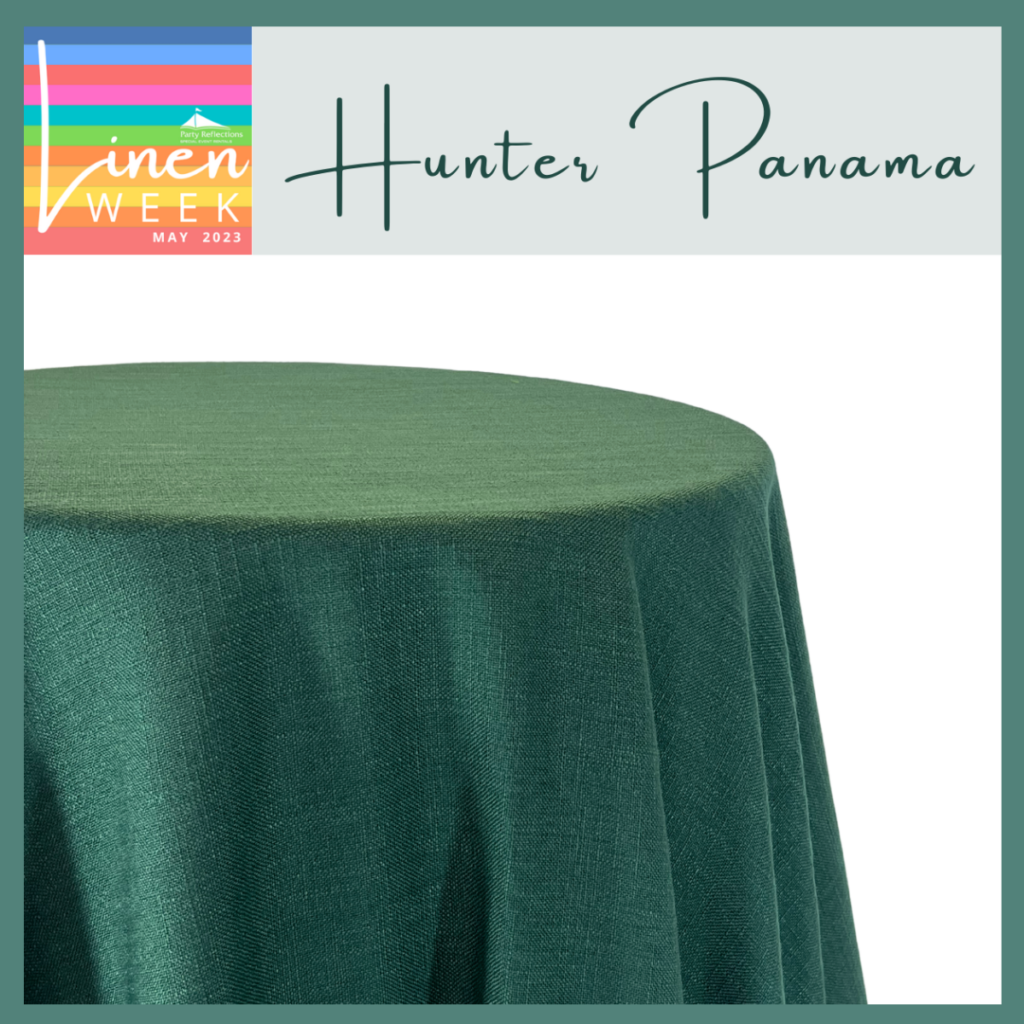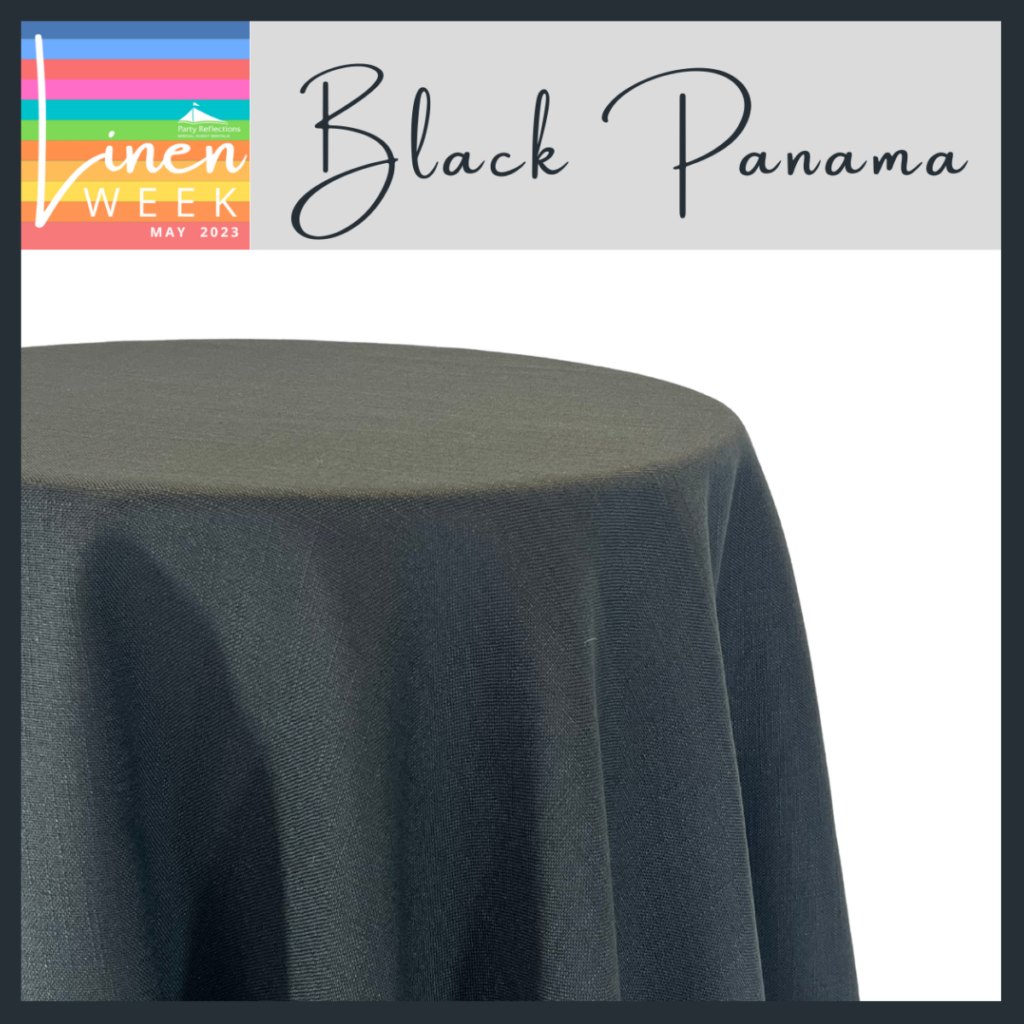 Day 2: Tuesday in Greensboro, NC
Tuesday we launched 5 new linens from the Greensboro, NC showroom. With the help of Janine, Abby and Heide, we put 3 new colors of Jute and 2 new colors of Lenora on display. The metallic options for the Lenora pattern will work great at any event. The organic textured Jute now have 3 rich colors that will make your event pop. See below and click the images to go straight to our catalog and add them to your quote.
Watch the Instagram Live video from the Greensboro showroom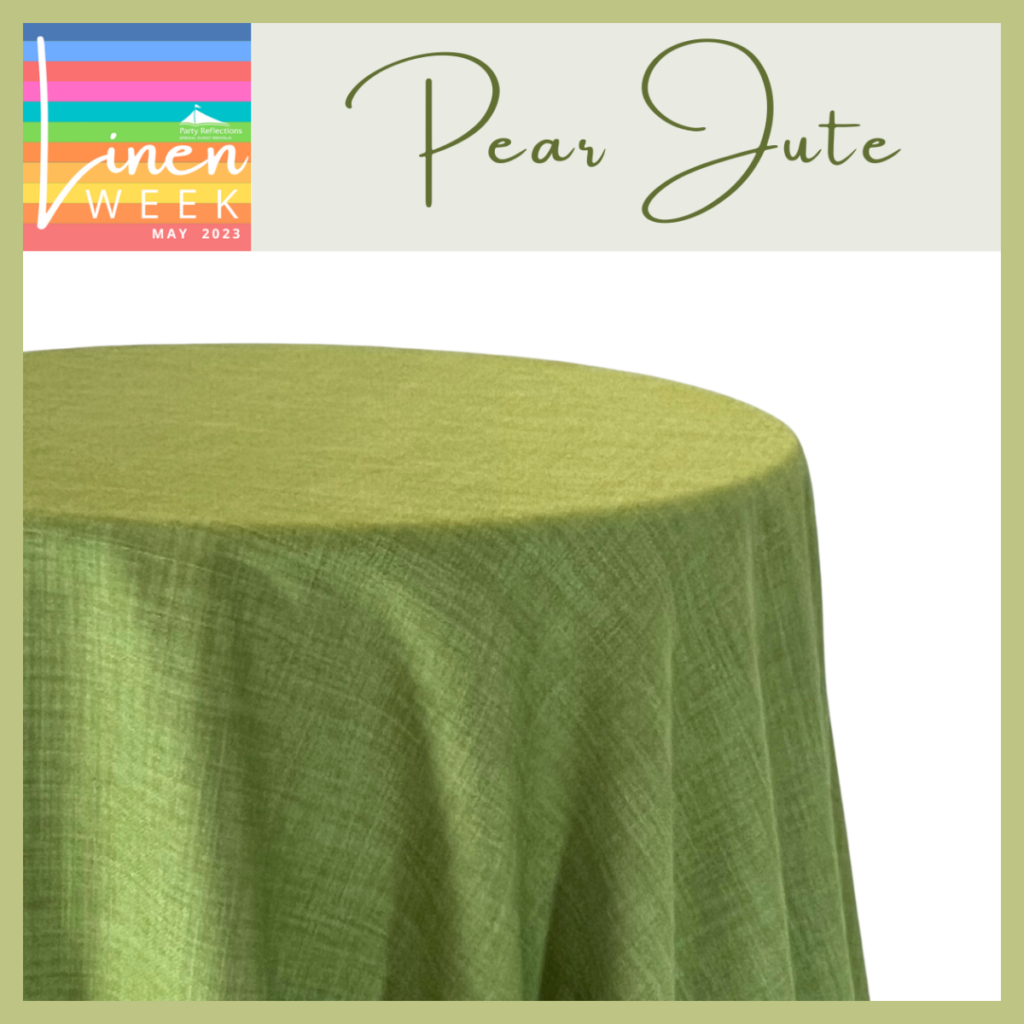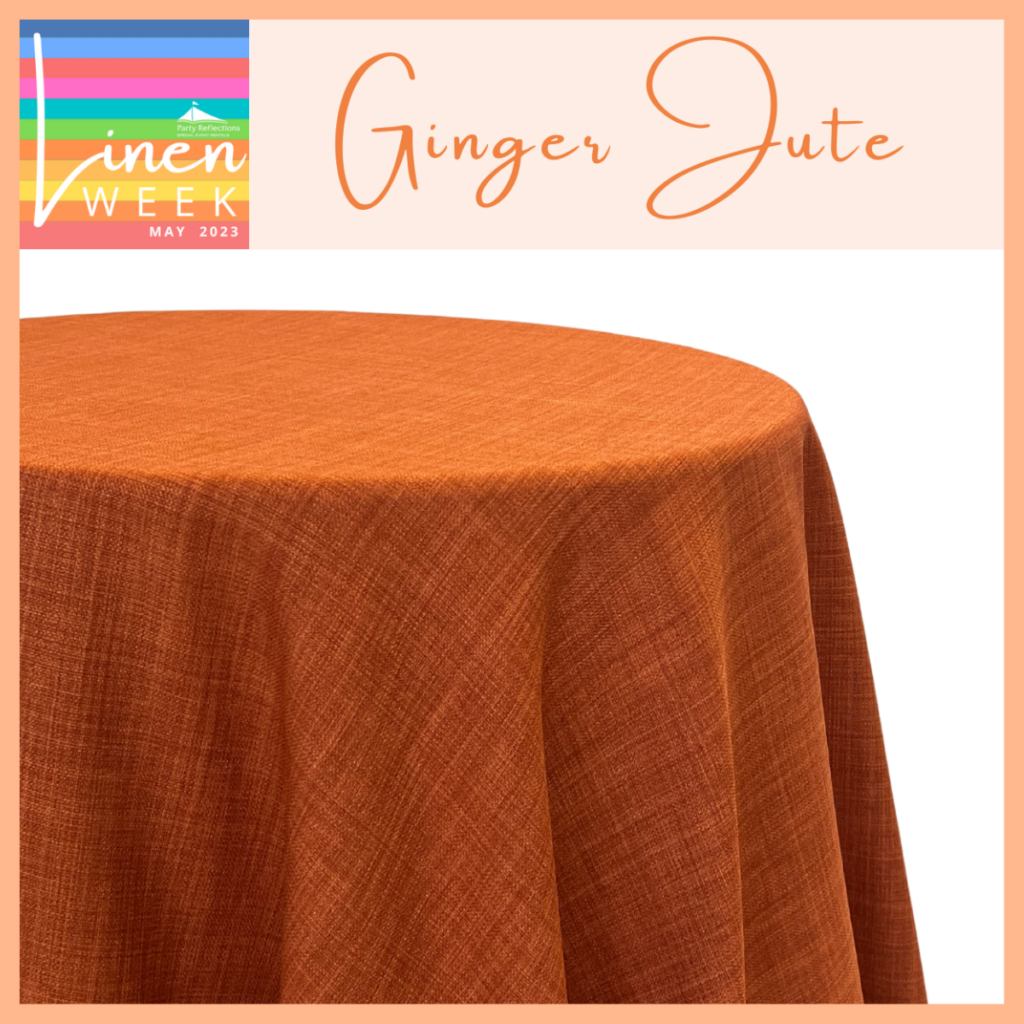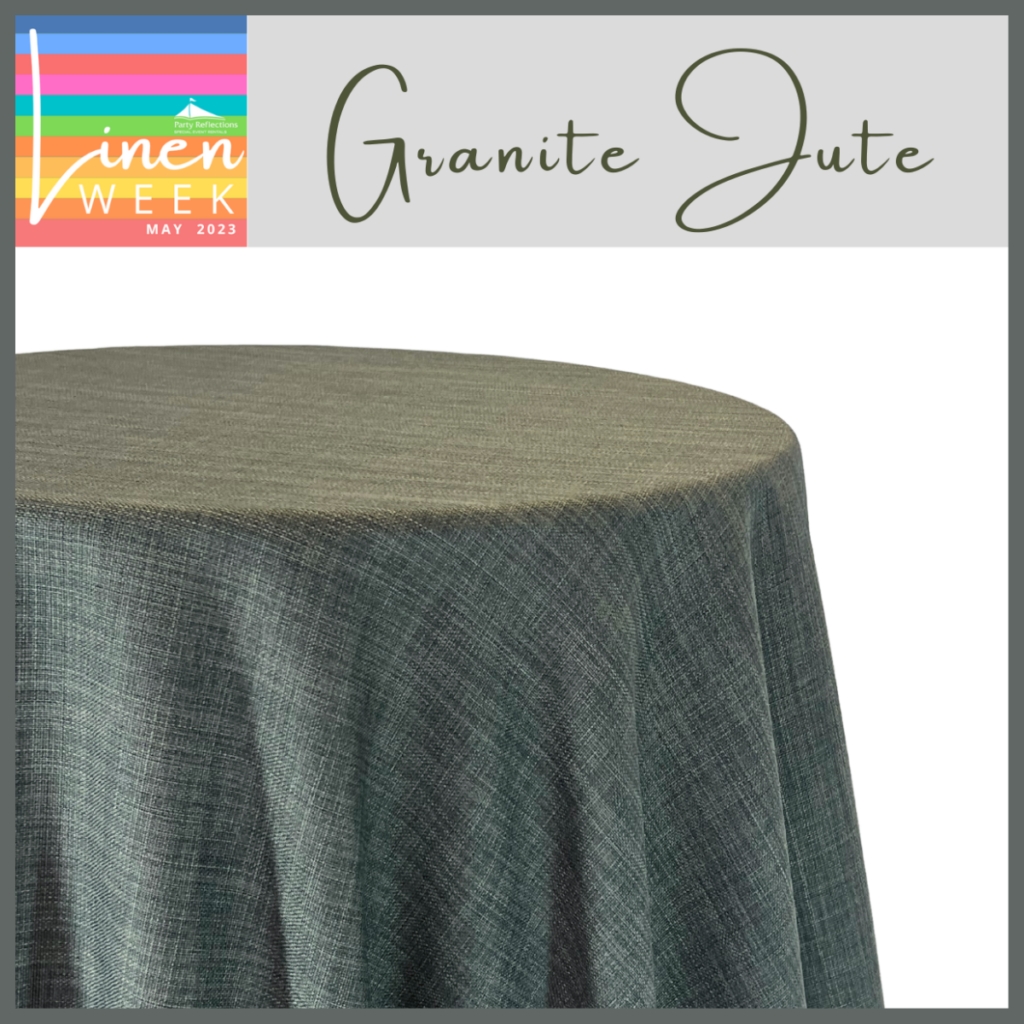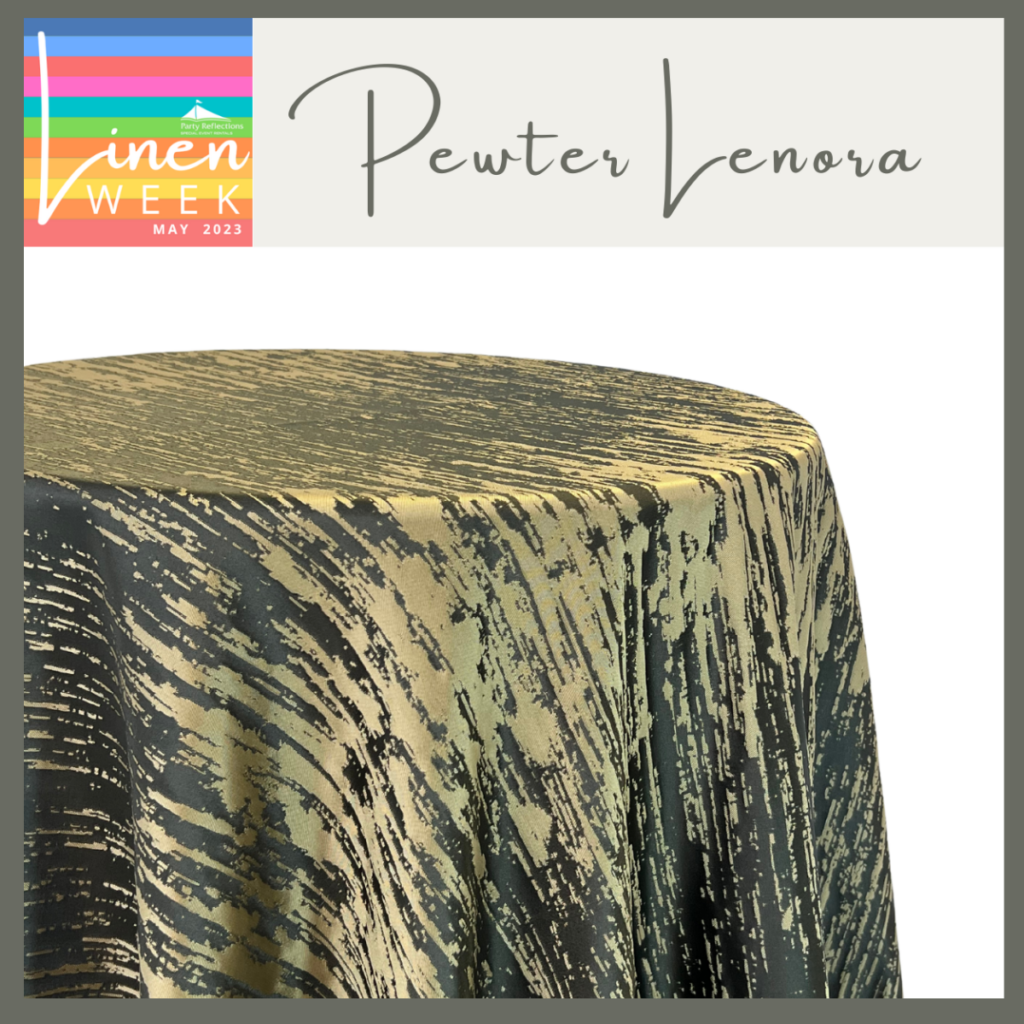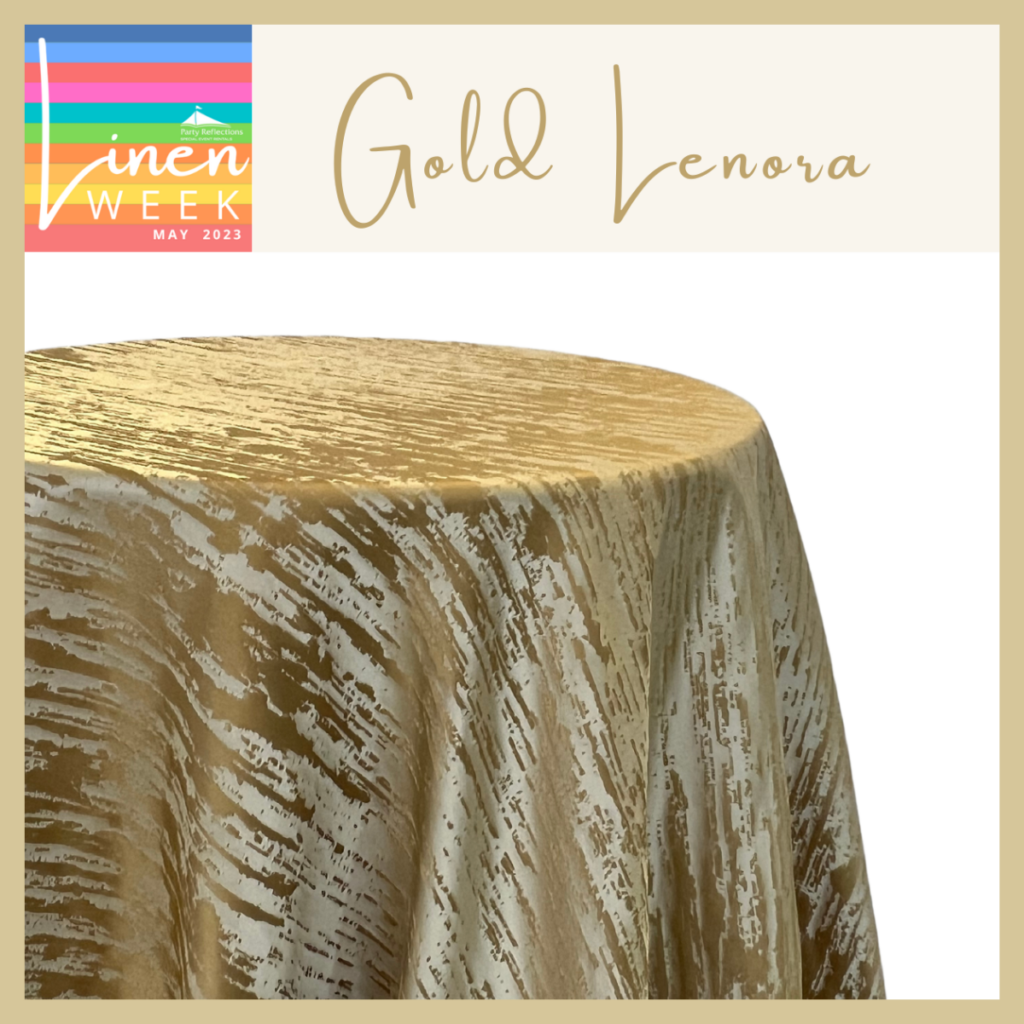 Day 3: Wednesday in Raleigh, NC
Watch the video of the day 3 reveal on Instagram Live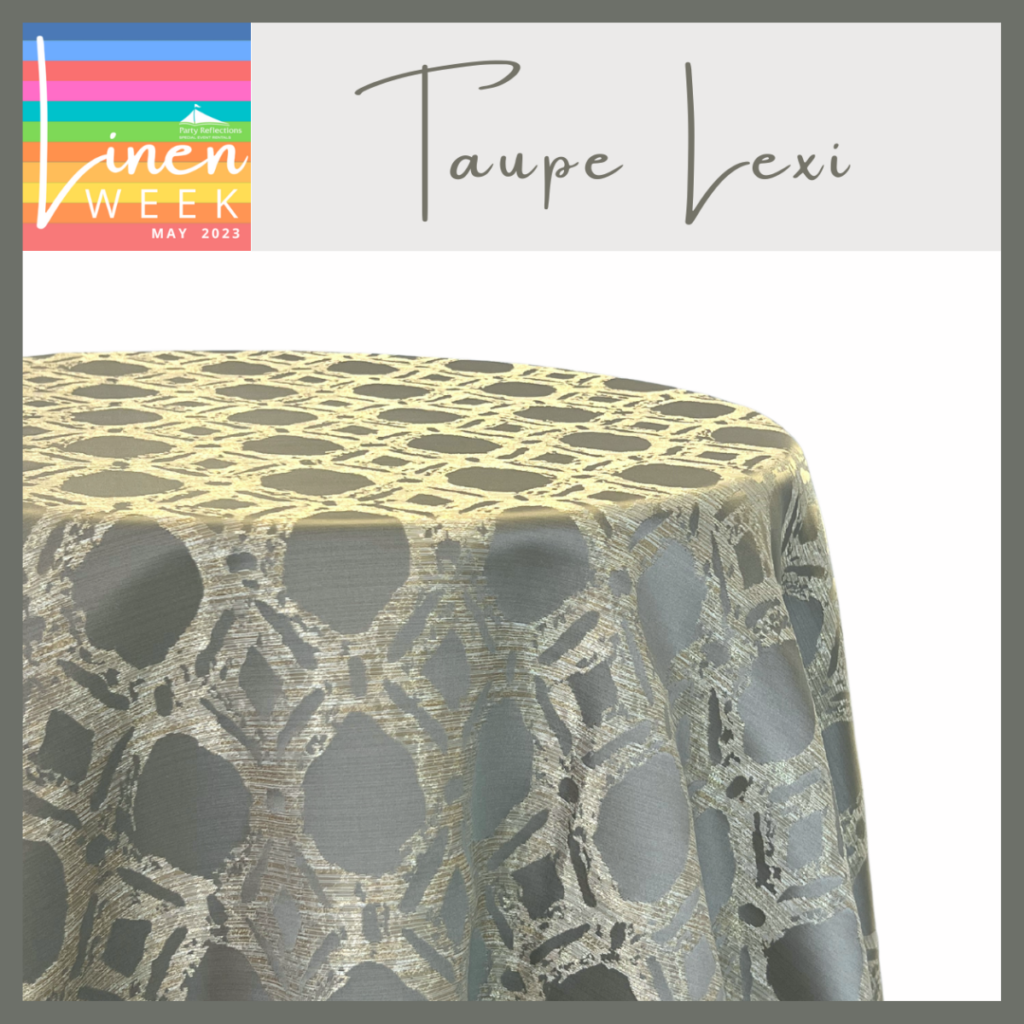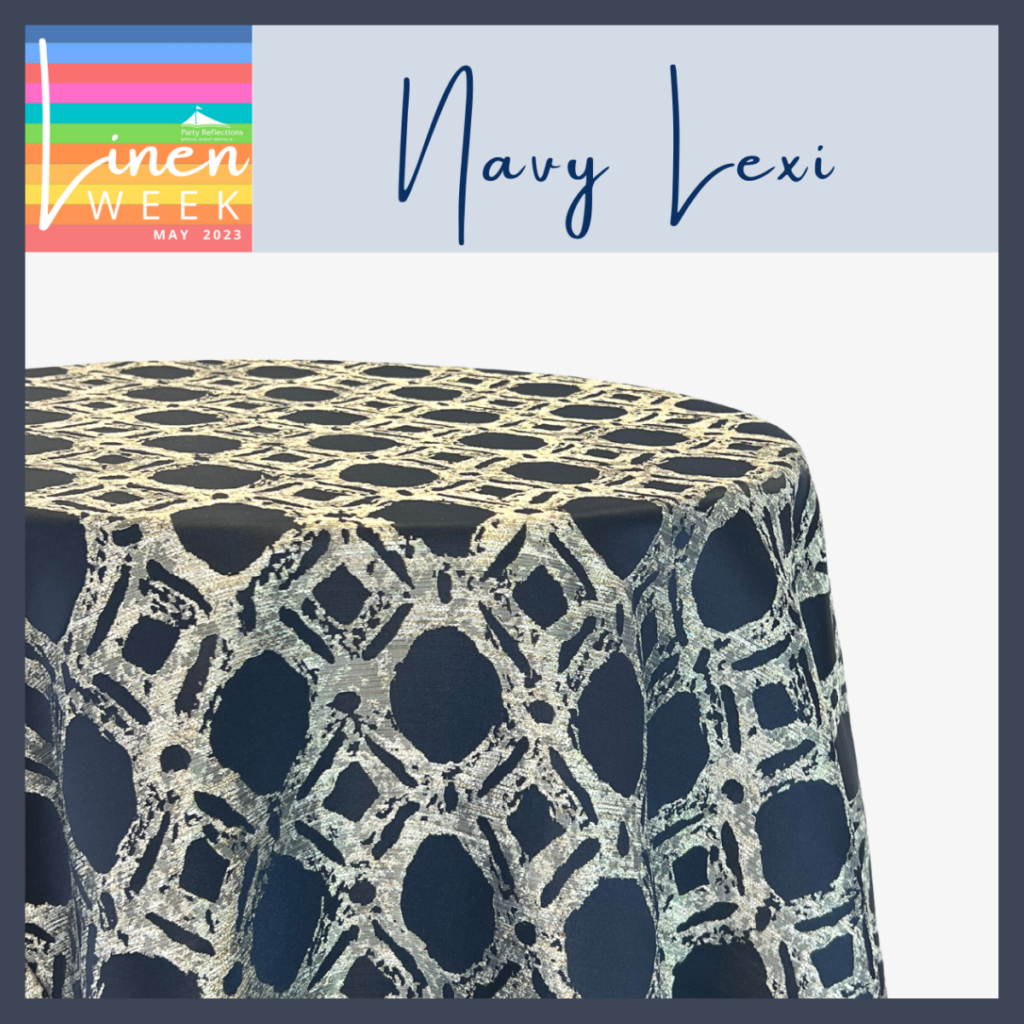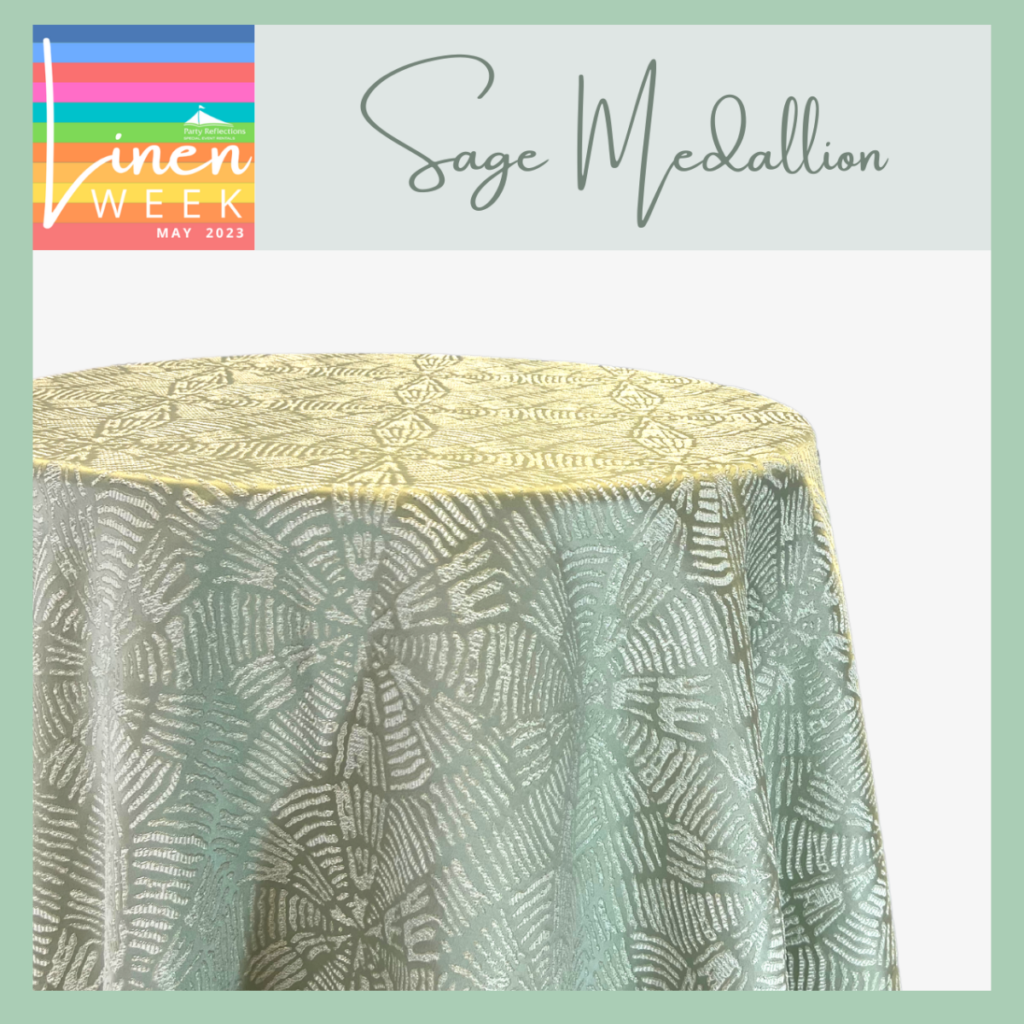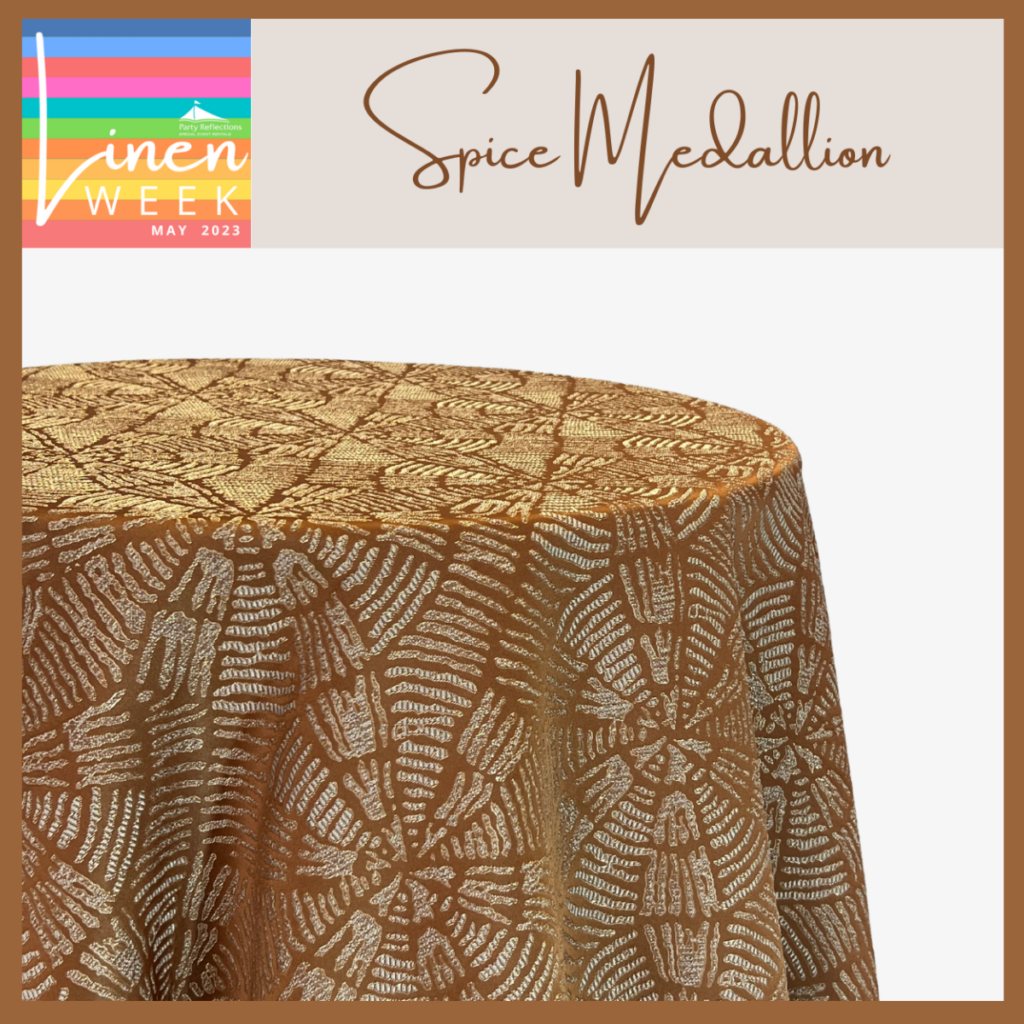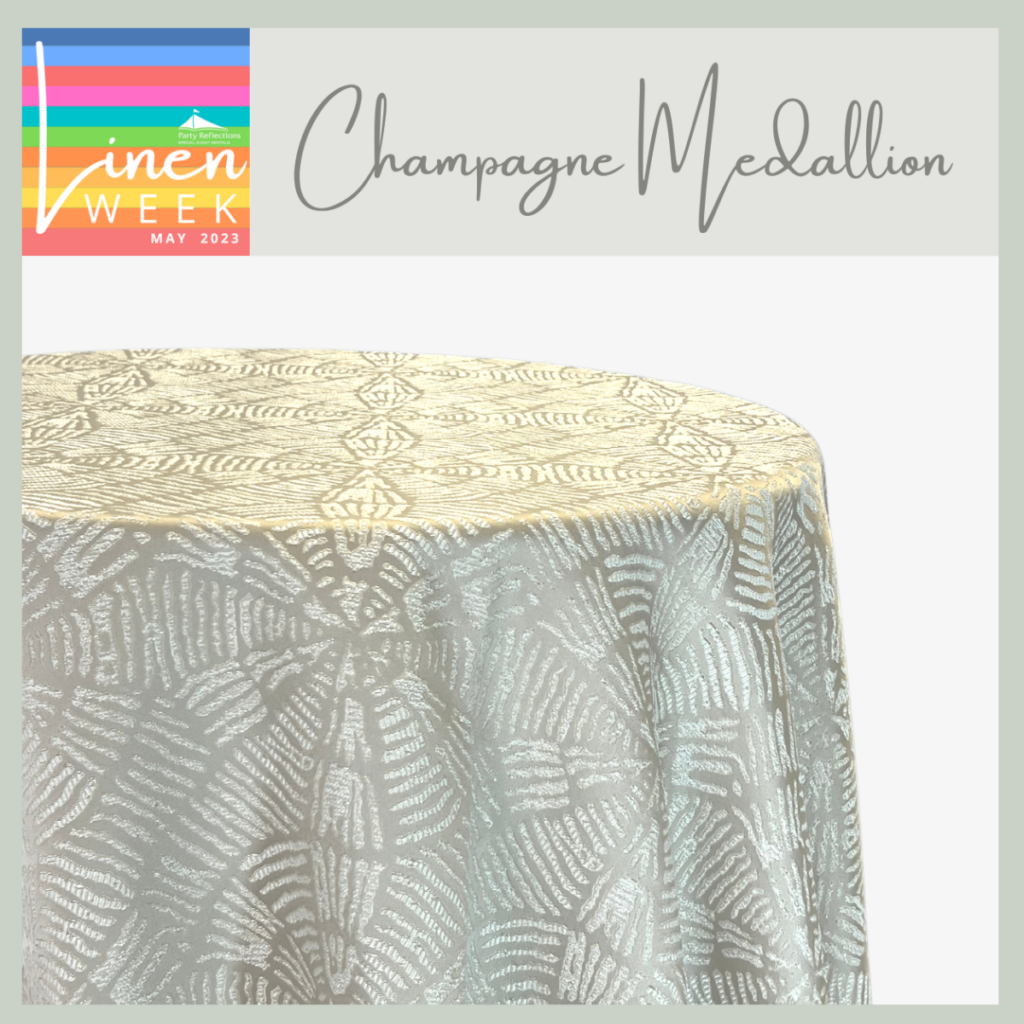 Day 4: Thursday in Charlotte, NC
Watch the Instagram LIVE reveal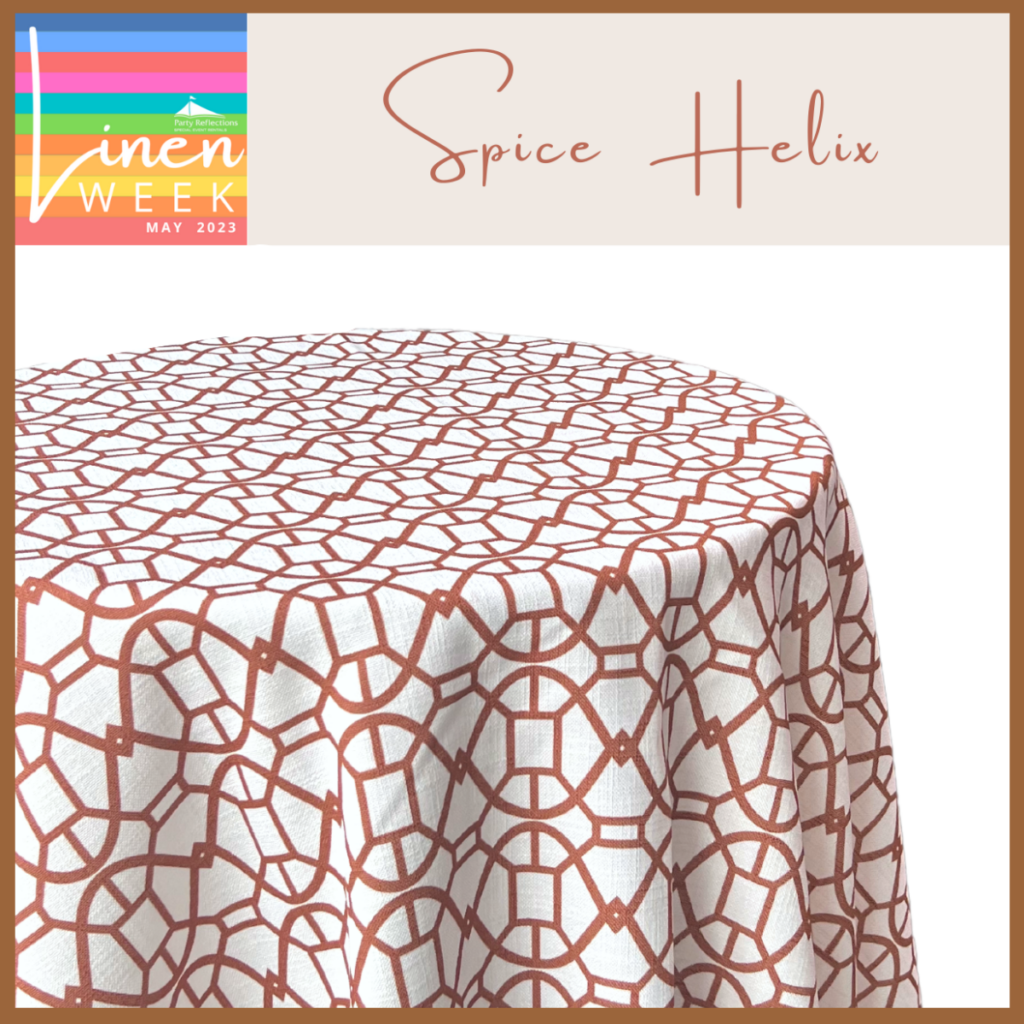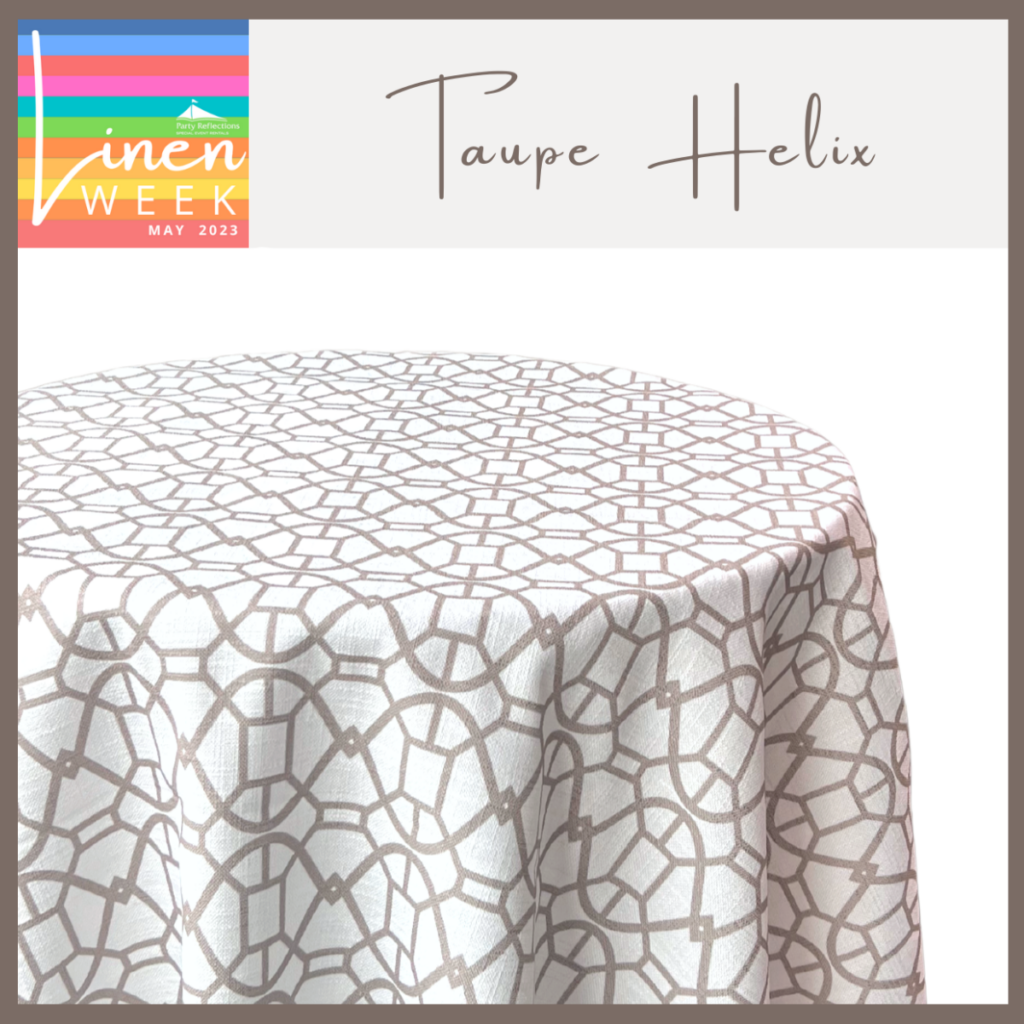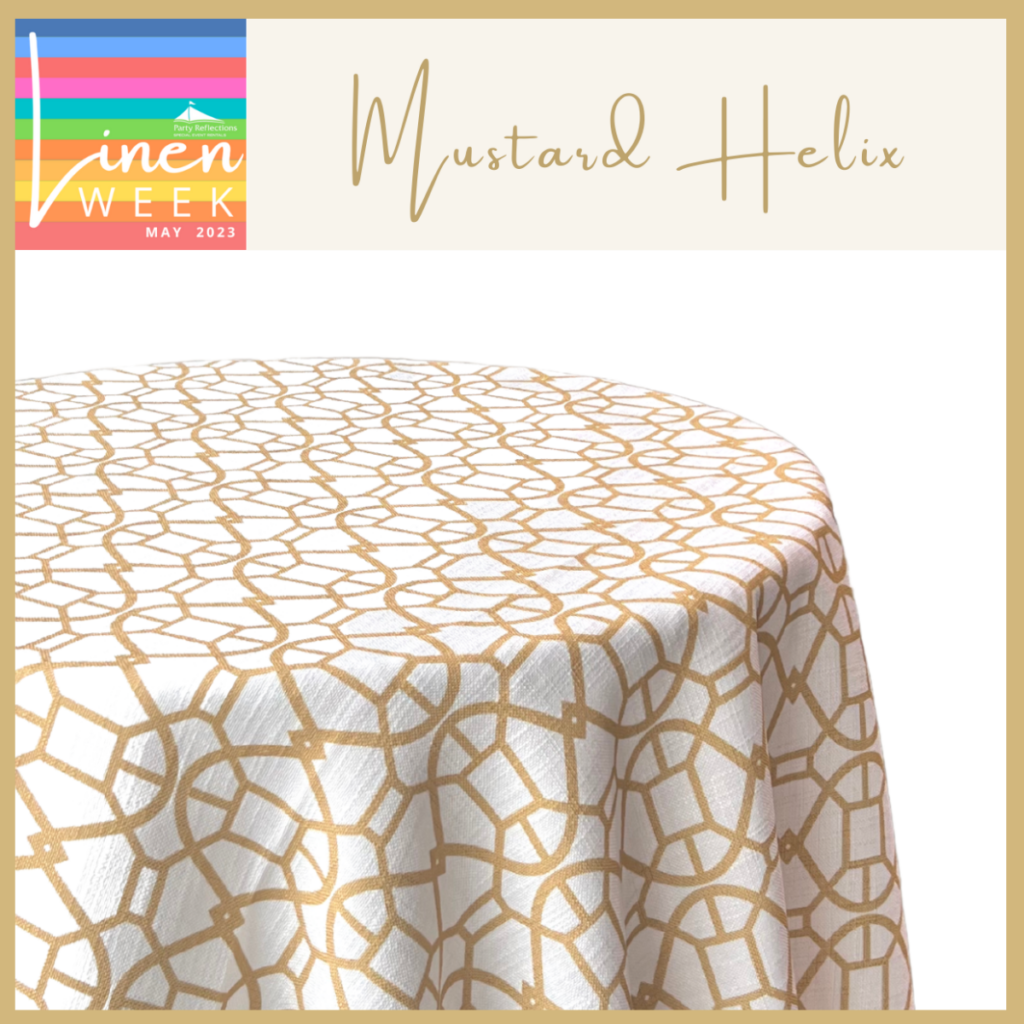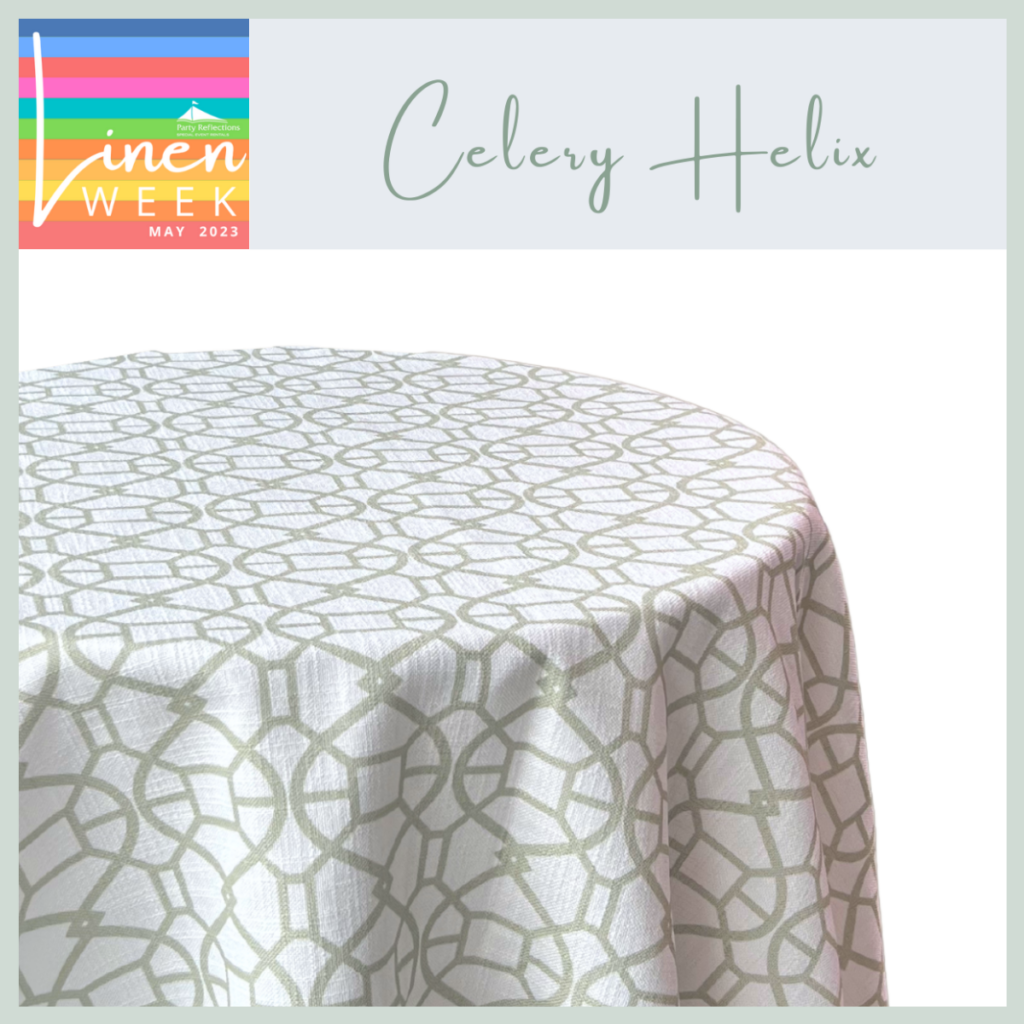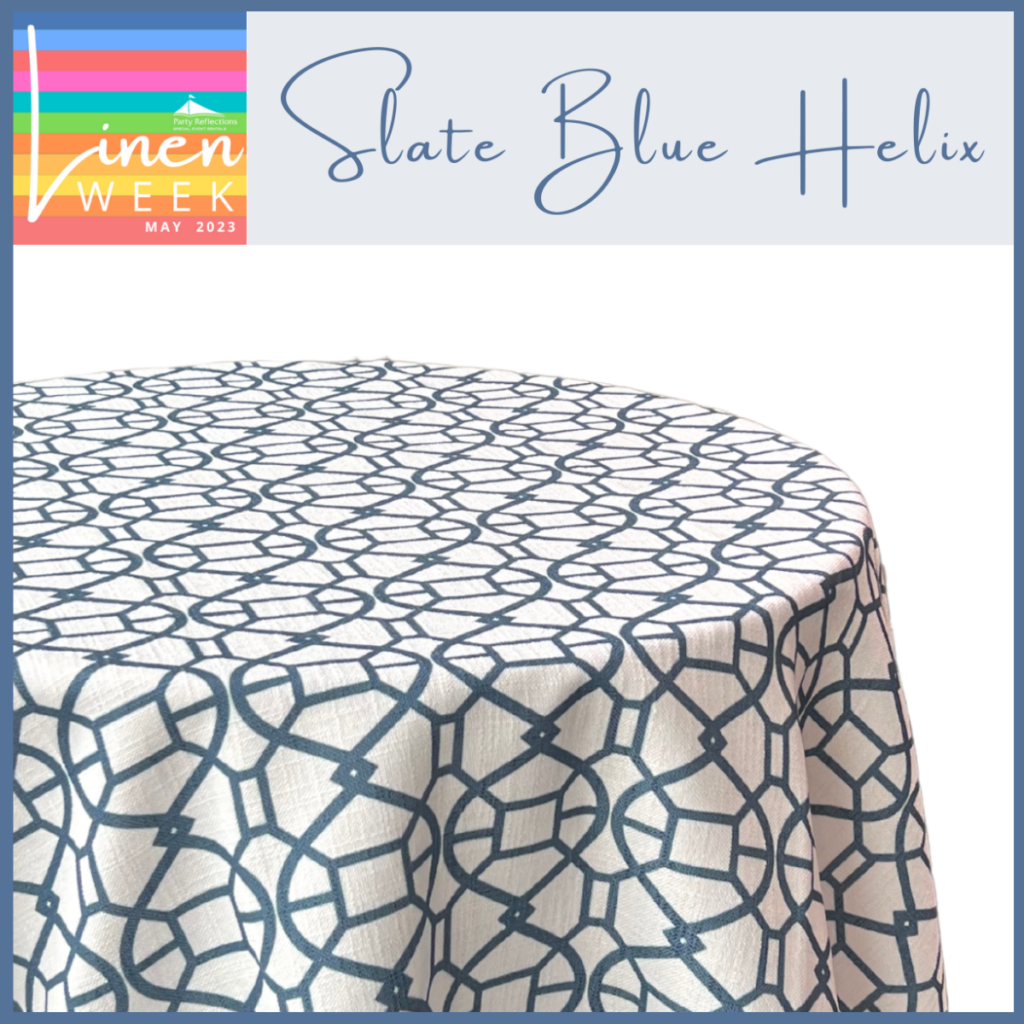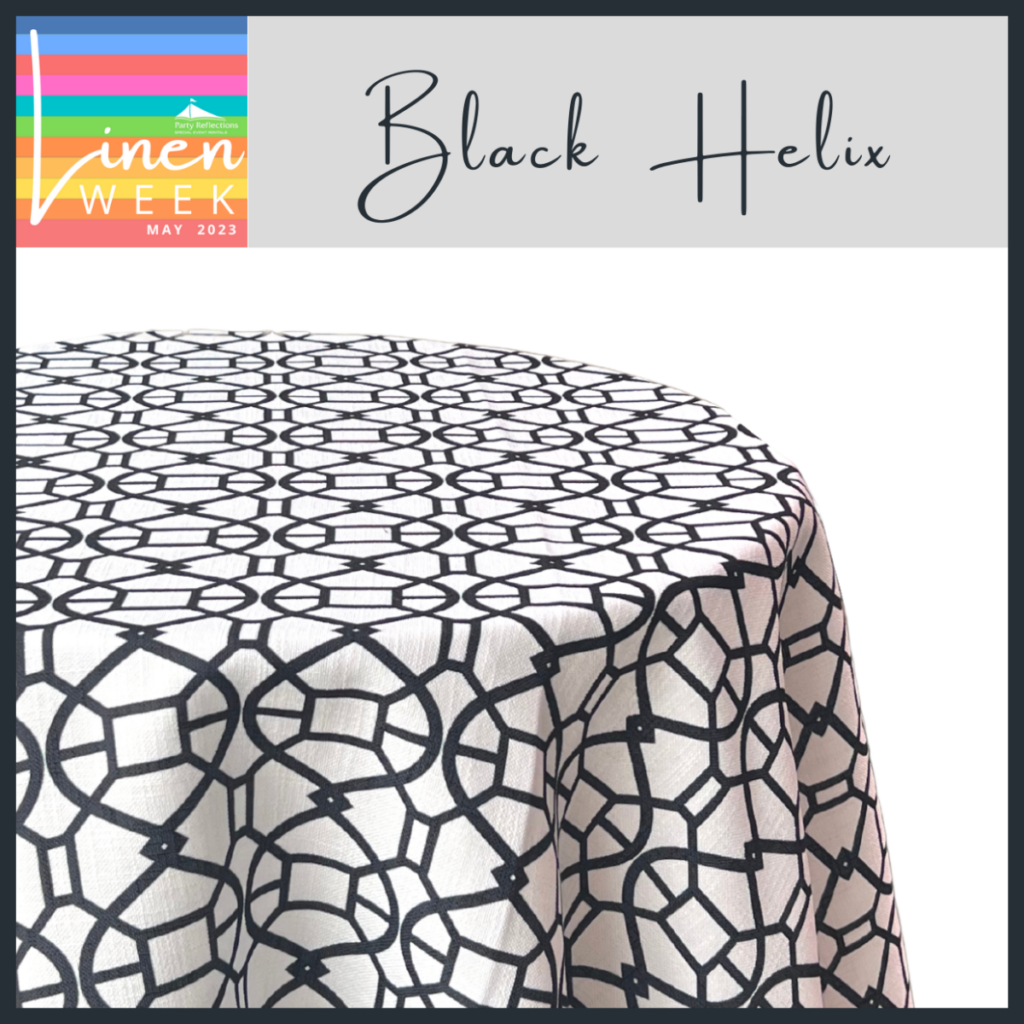 Day 5: Friday in Columbia, SC
Watch the Instagram LIVE reveal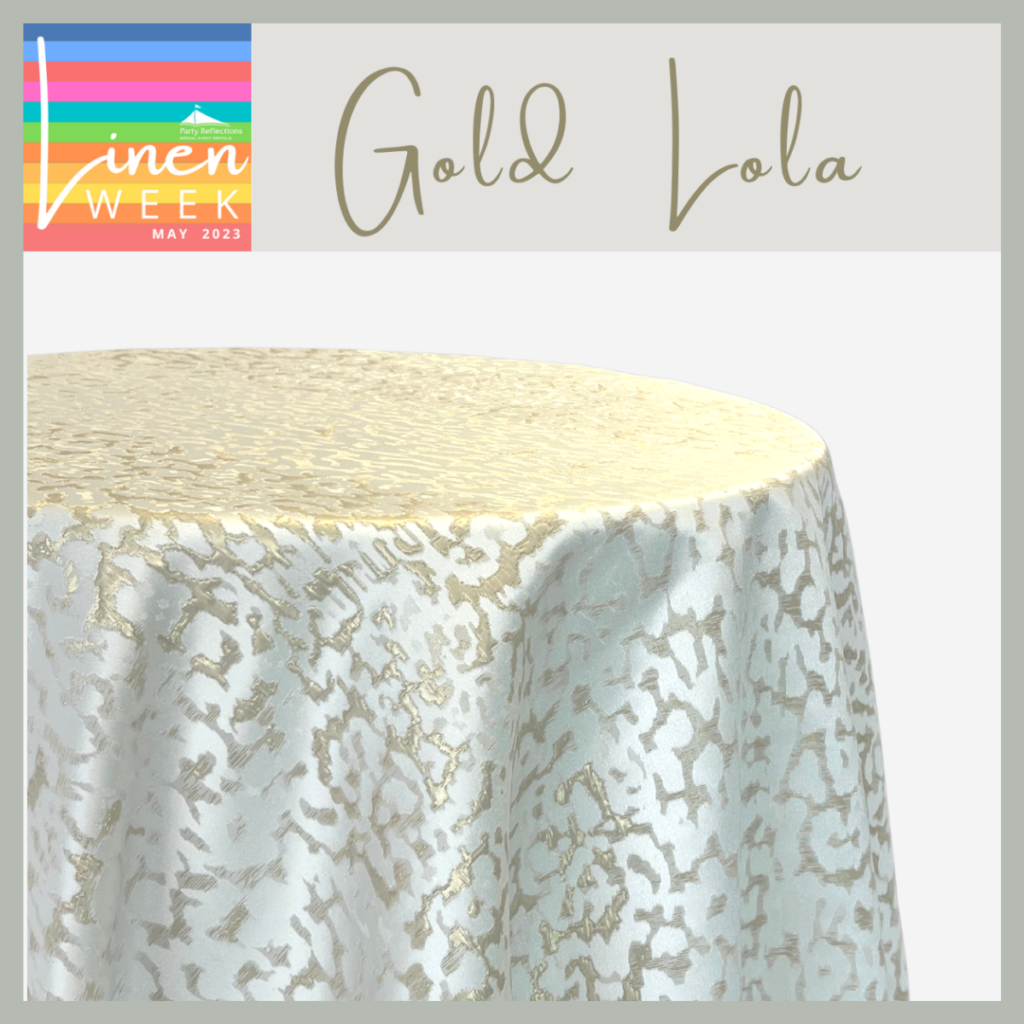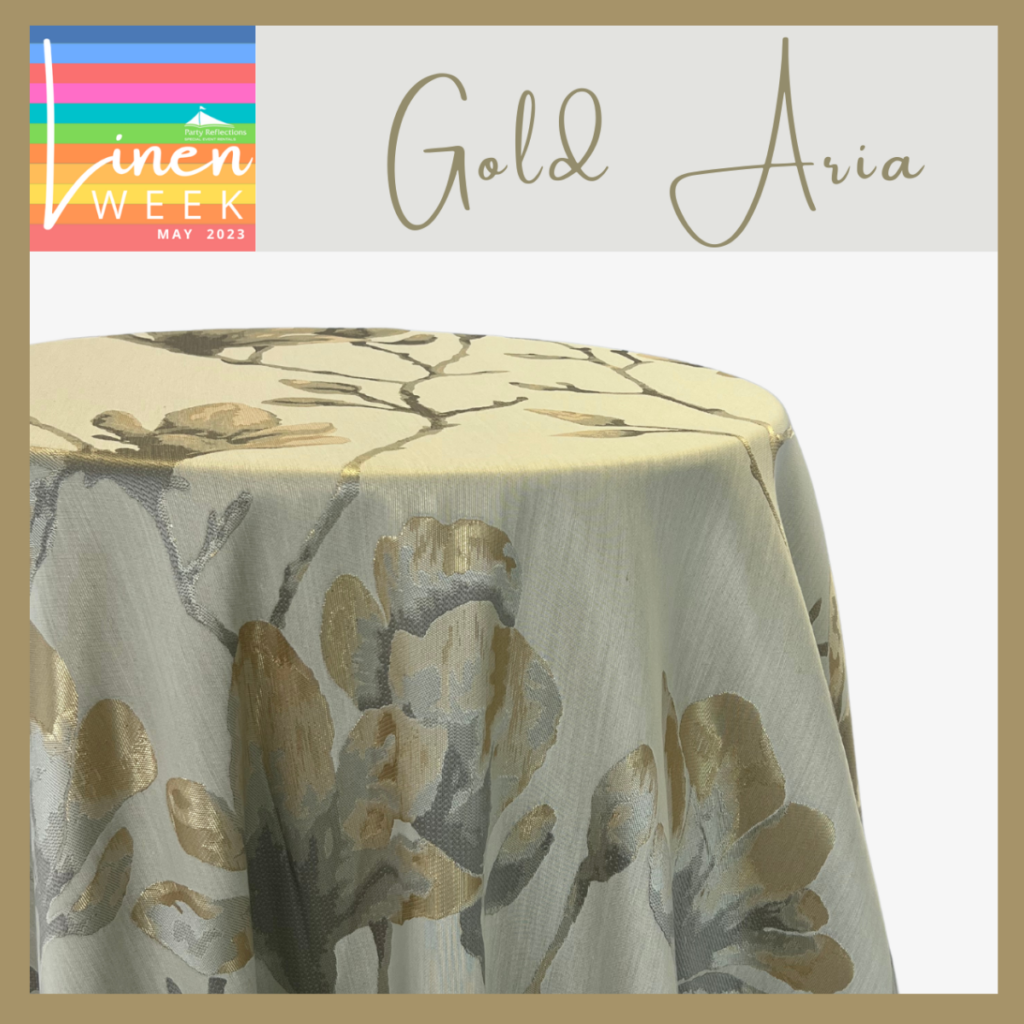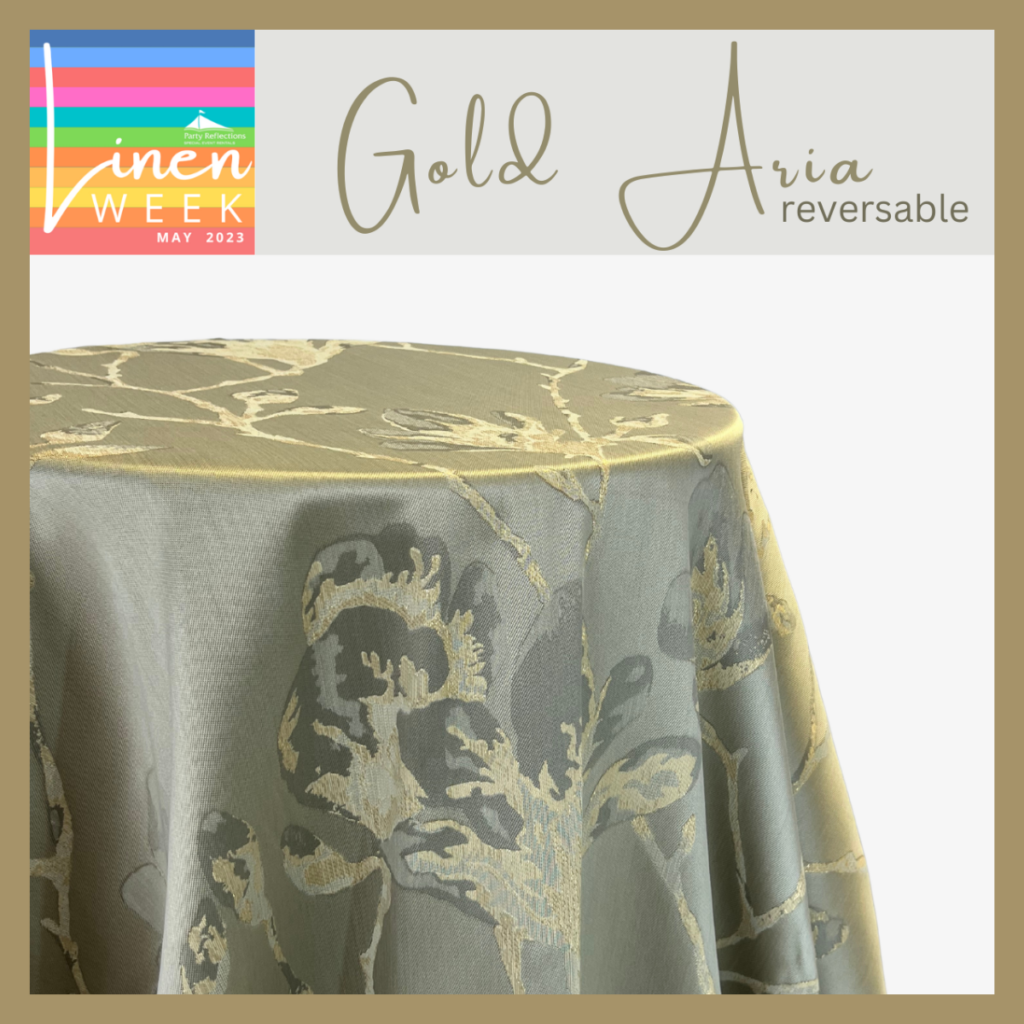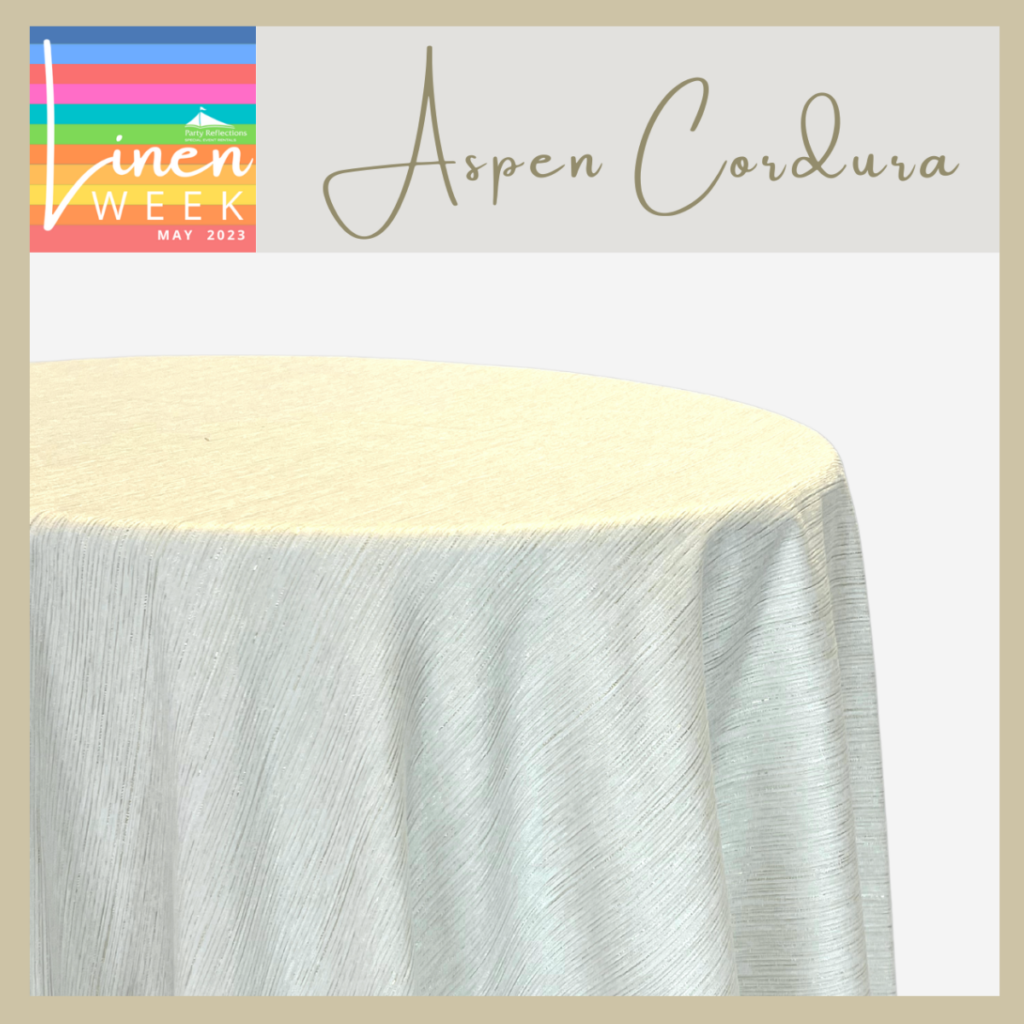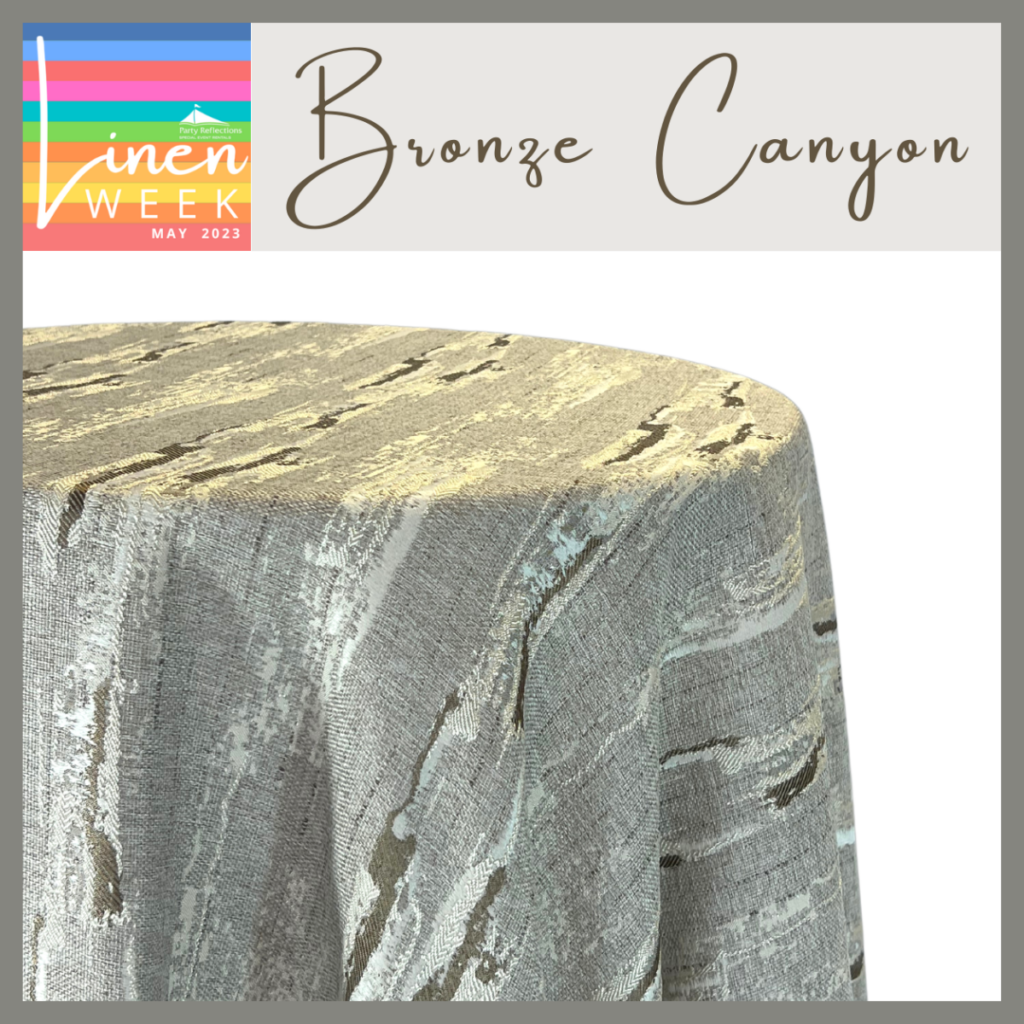 Party Reflections has showrooms in Charlotte, Raleigh, Greensboro and Winston Salem, North Carolina, and Columbia, South Carolina. We offer event rentals for any size event. We specialize in tent rentals as well as a large variety of tables and chairs for your party.