With cooler weather and the holidays approaching, Party Reflections, Inc. has you covered. We not only added new linens and products to our extensive inventory a few weeks back but, we now have more options for your holiday celebration needs!
You have loved our new Autumn Leaf linen, now you can enjoy our newest Leaf linen, Ocean Leaf. The Ocean Leaf pairs perfectly with the new Ocean Panama linen. Just like Autumn Leaf, Ocean Leaf comes in various linen sizes along with printed Leaf napkins.
Continuing our new linen roll out, we have added to our inventory the Champagne Afton linen and the Moss Afton linen. Their velvet textured movement makes these linens stand out from the rest and are truly one of a kind.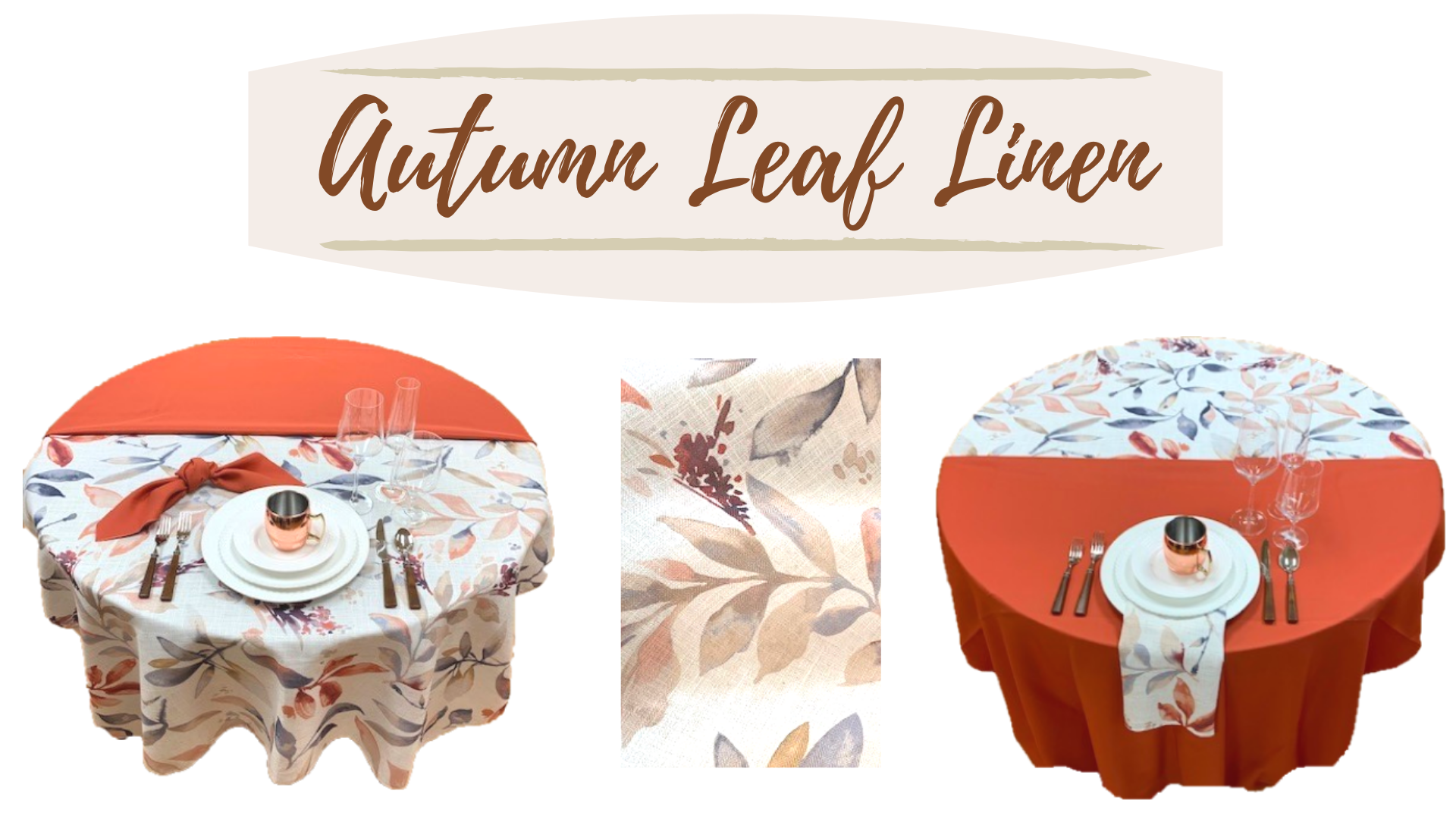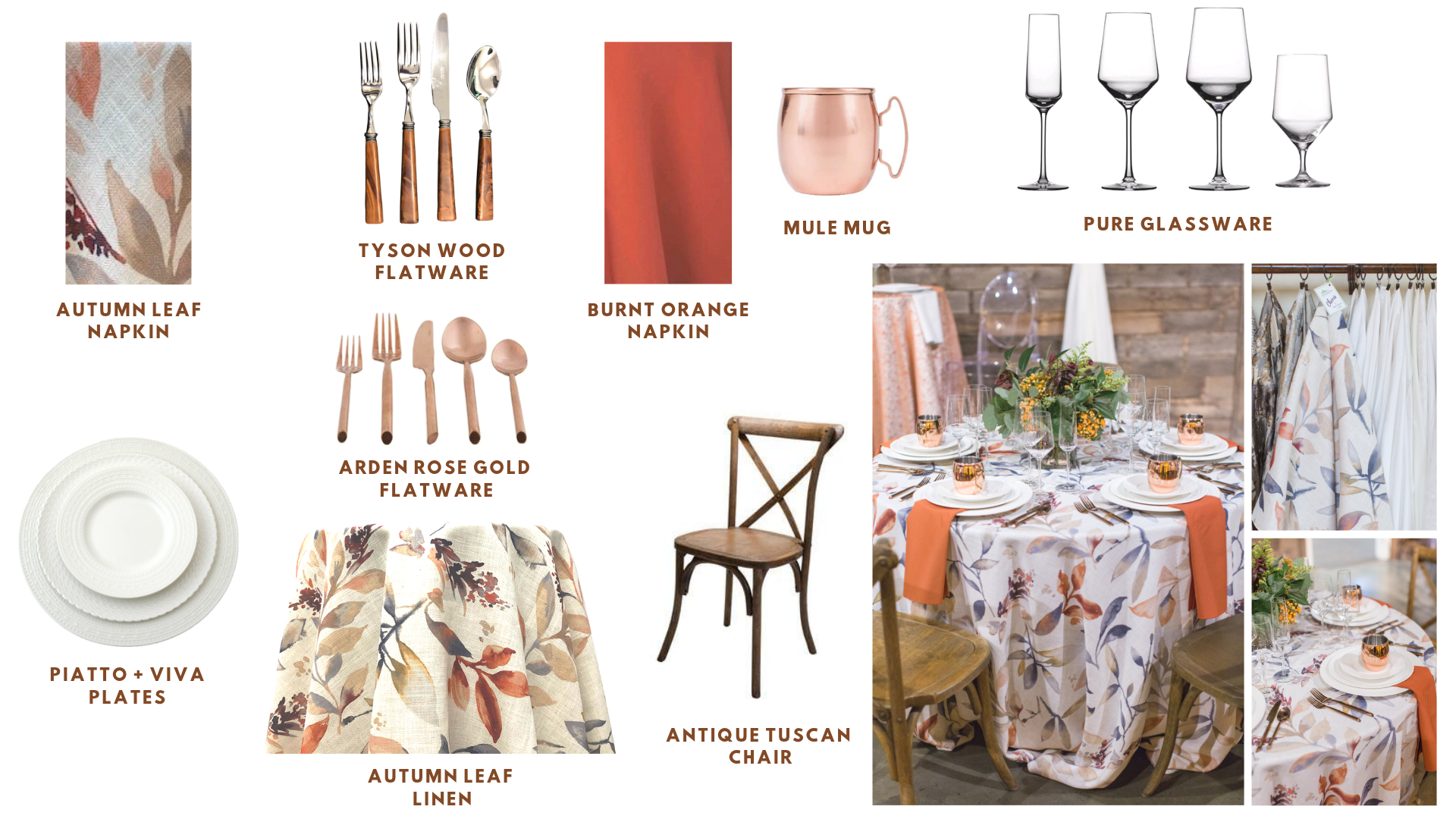 Autumn Leaf Linen + Napkin | Burnt Orange Linen + Napkin | Tyson Wood Flatware | Arden Rose Gold Flatware | Piatto + Viva Plates | Antique Tuscan Chair | Pure Glassware | Mule Mug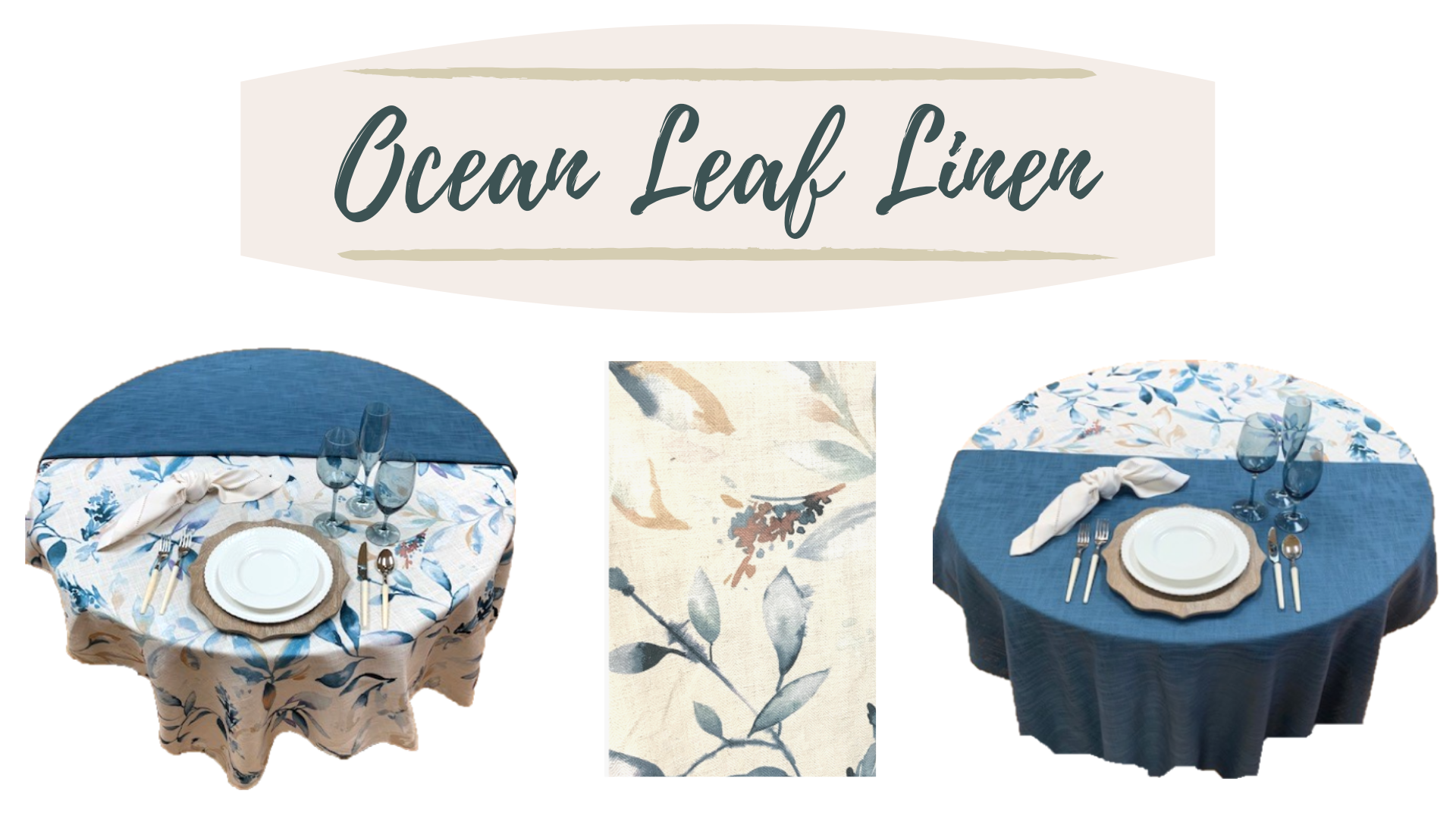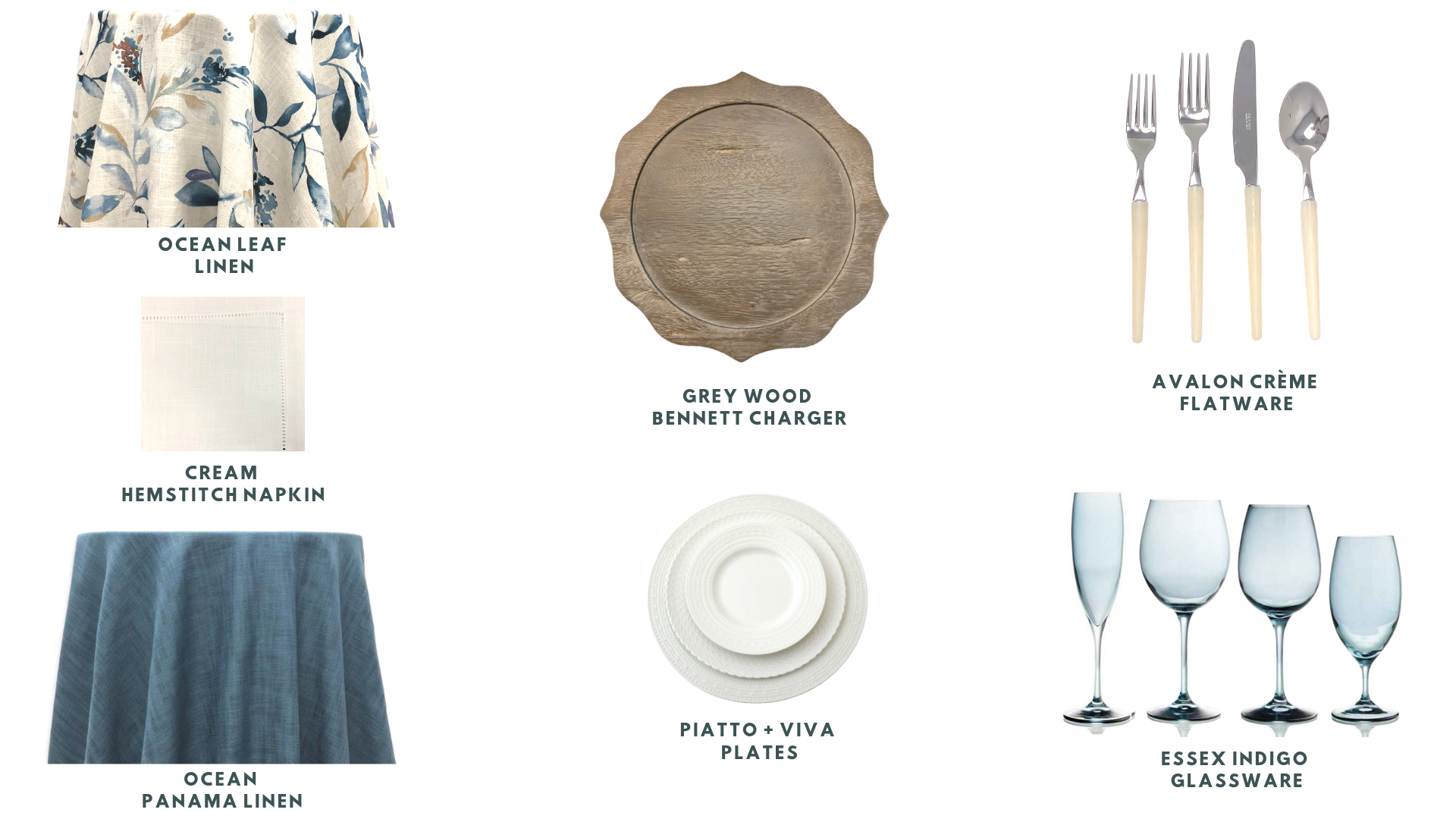 Ocean Leaf Linen + Napkin | Ocean Panama Linen | Cream Hemstitch Napkin | Grey Wood Bennett Charger | Piatto + Viva Plates | Avalon Creme Flatware | Essex Indigo Glassware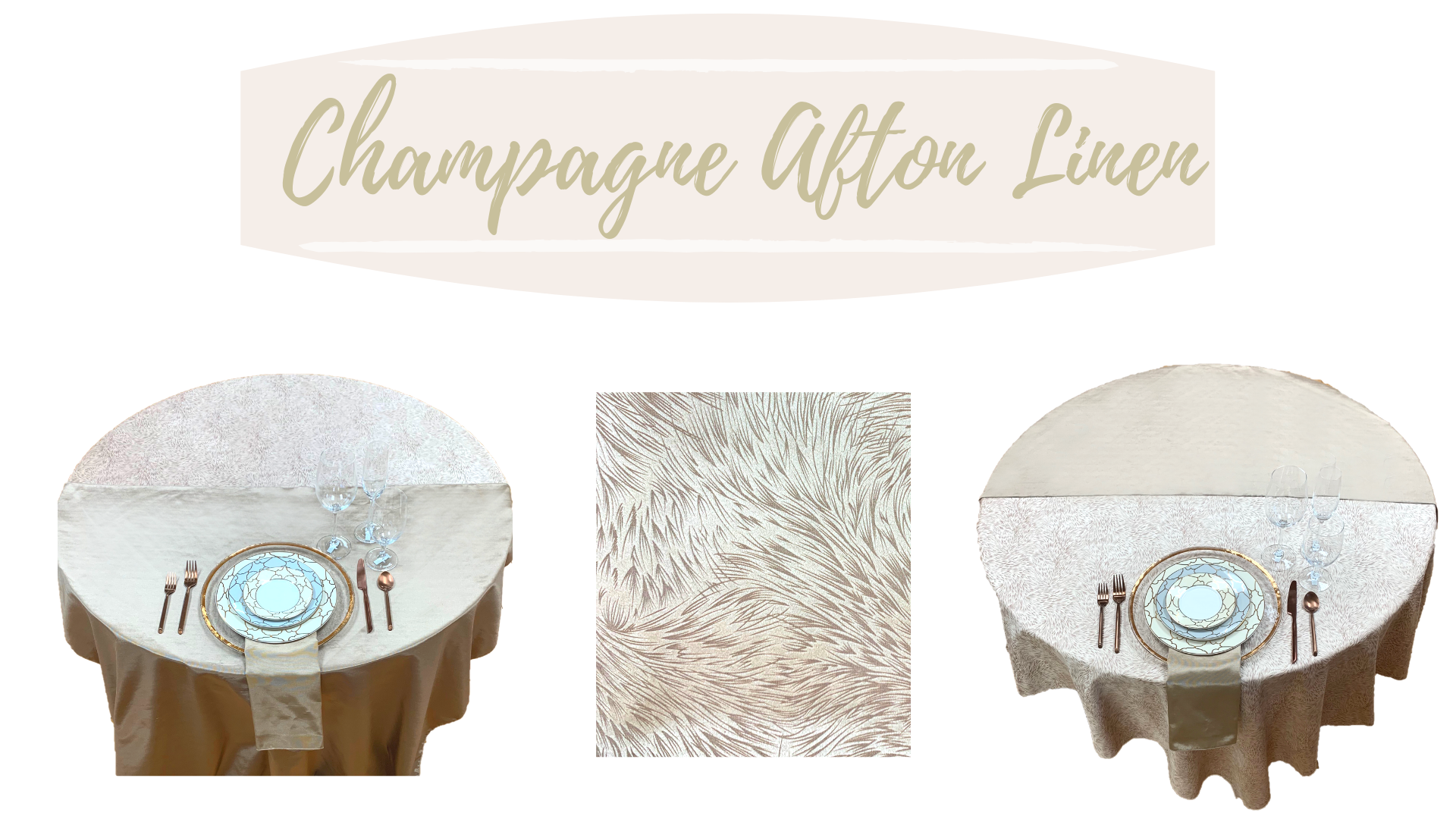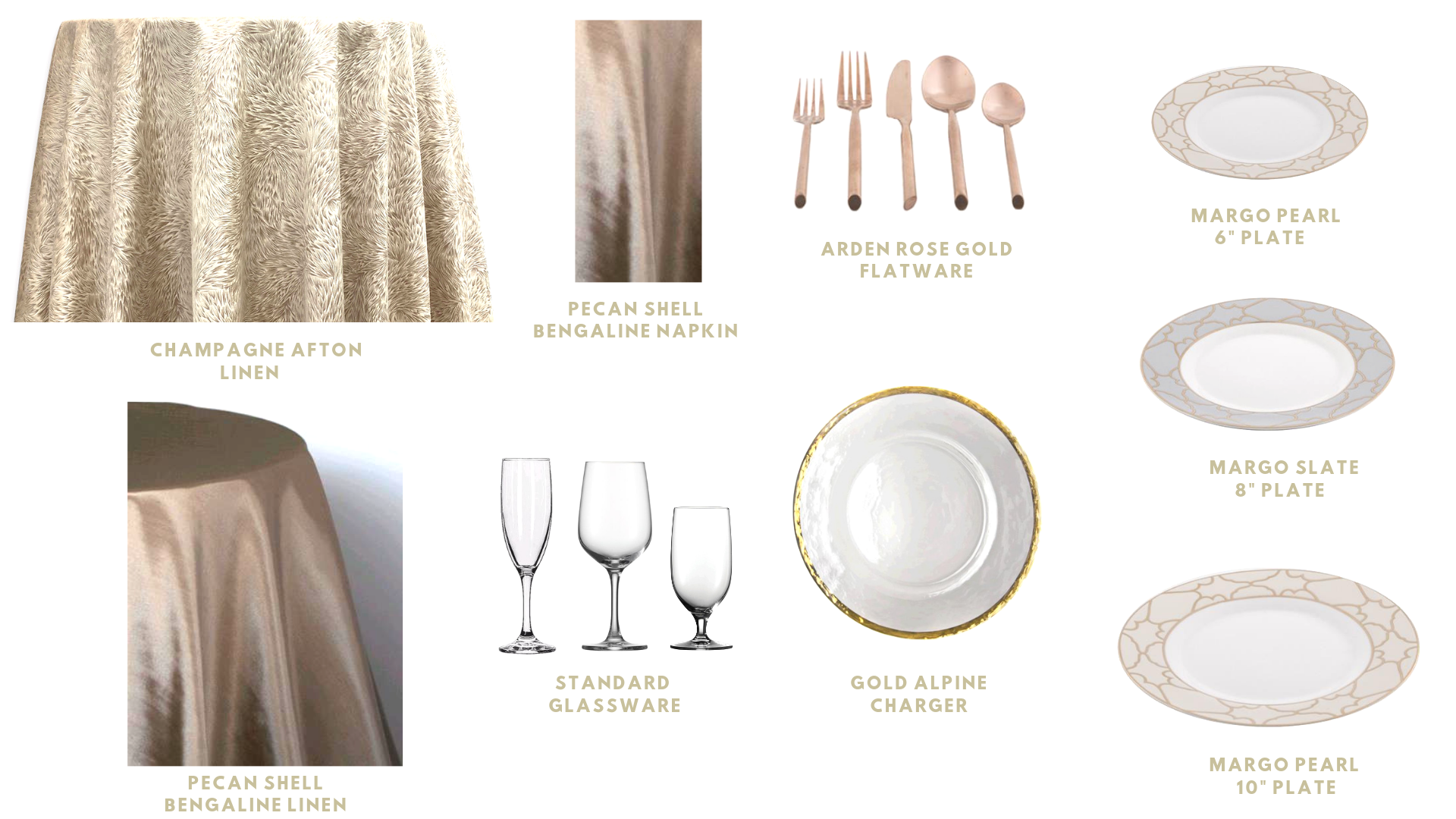 Champagne Afton Linen | Pecan Shell Bengaline Linen + Napkin | Arden Rose Gold Flatware | Margo Pearl Plates | Margo Slate Plate | Gold Alpine Charger | Standard Glassware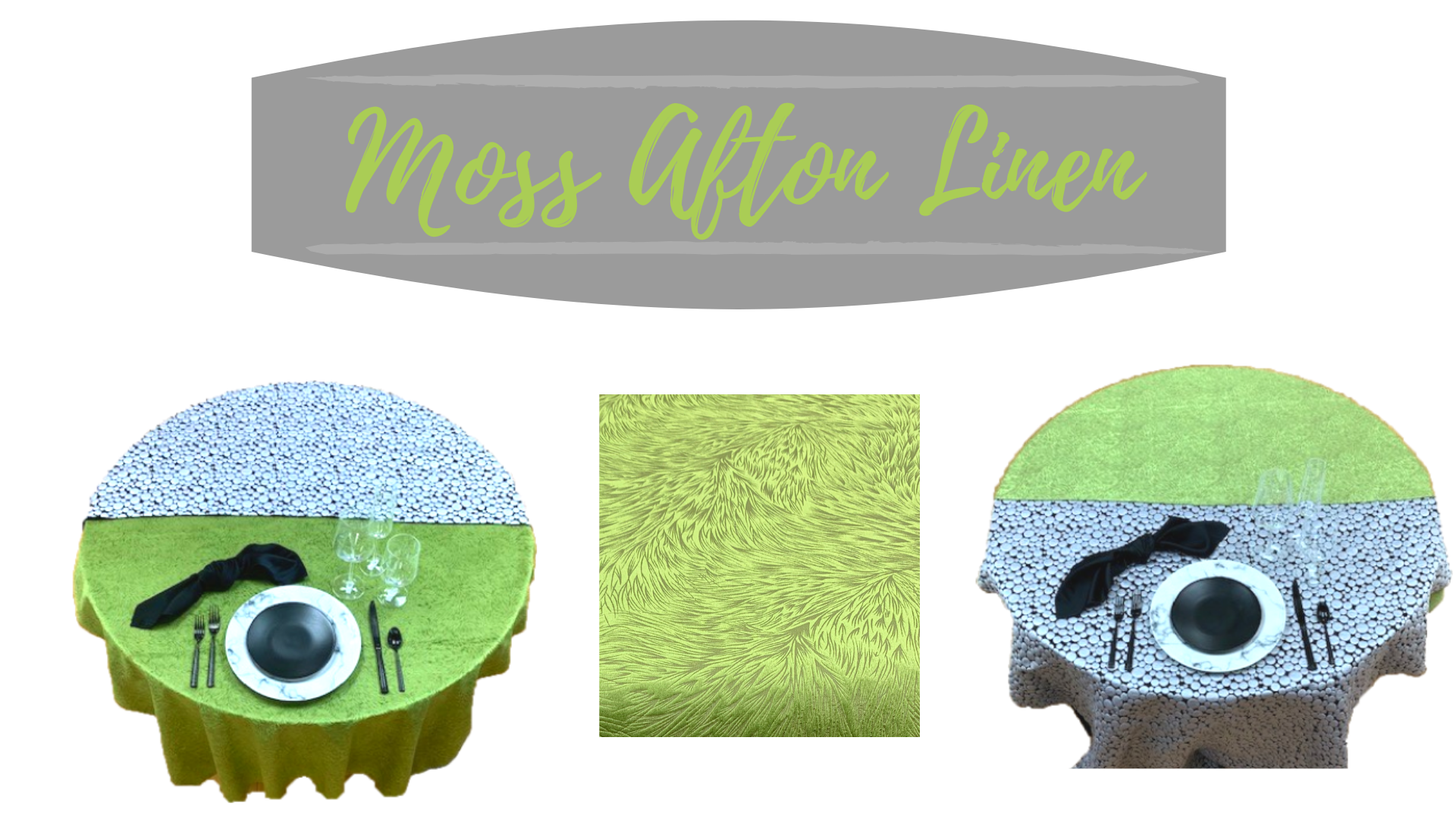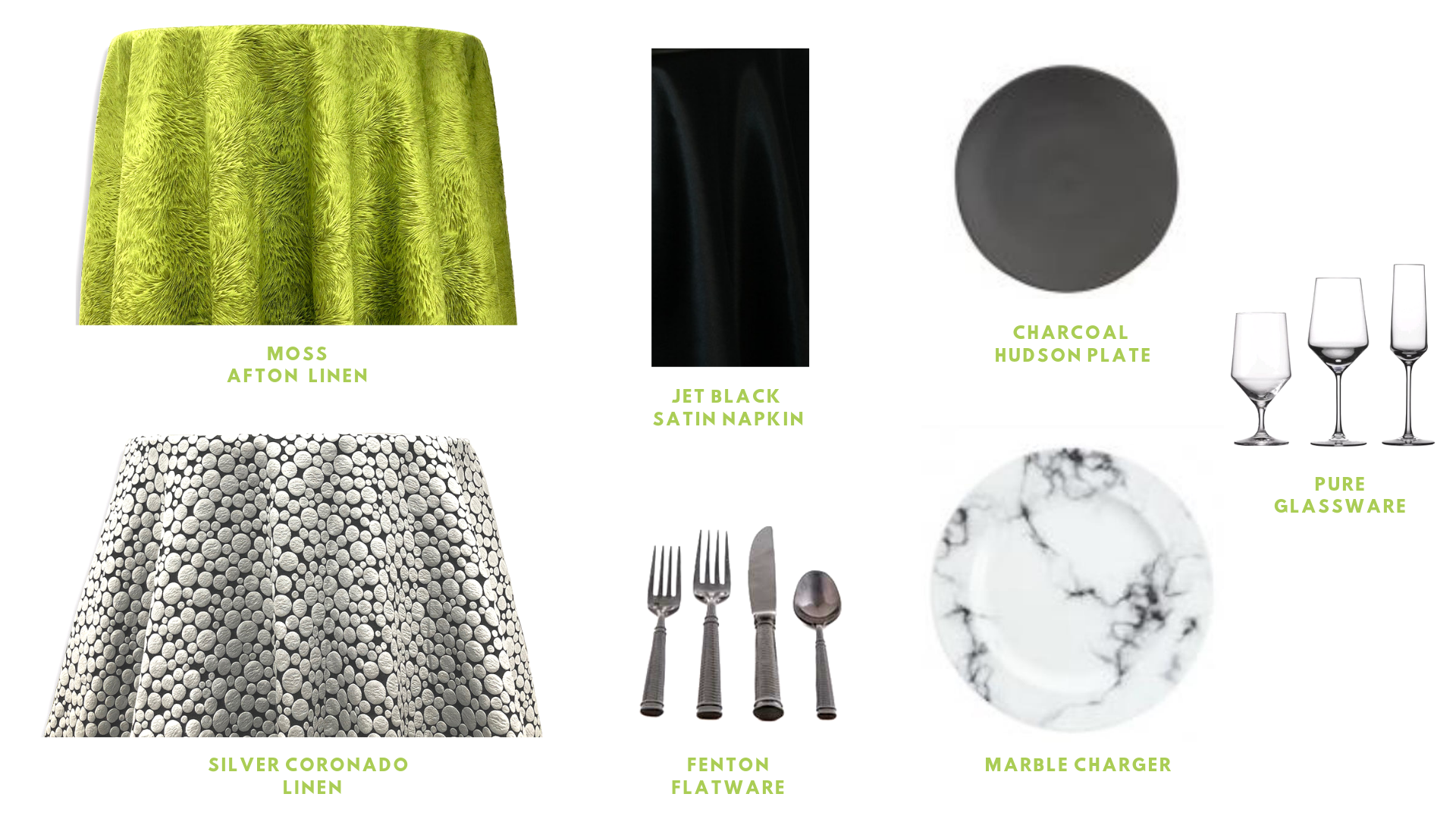 Moss Afton Linen | Silver Cornado Linen | Jet Black Satin Napkin | Fenton Flatware | Charcoal Hudson Plate | Marble Charger | Pure Glassware