What's New In Satin!
Posted in
-
Linens
Reading Time

-

3 minute read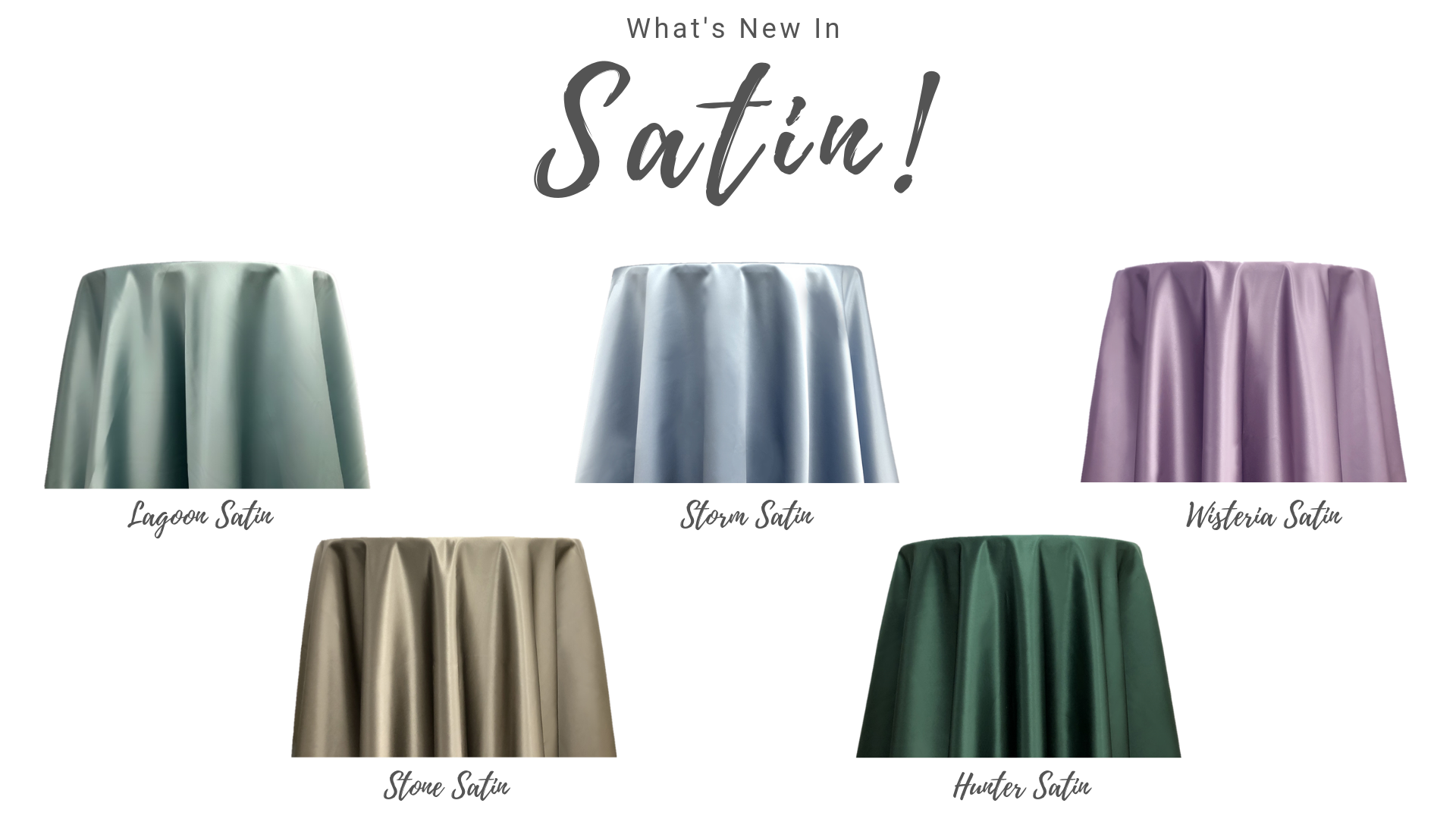 New things are "Springing" up around Party Reflections. In the month of April, you will be seeing new linen rentals added to The Linen Gallery each week. Today we announce 5 new Satin linen colors that will inspire your Springtime event planning. There are 4 soft hues and one bold jewel tone. These colors, however, cross any season and pair great with our dinnerware rental inventory. Enjoy seeing the combinations of colors and products to create inspiring table design ideas. The inviting tone in these fabrics are the perfect canvas to build your next tablescape.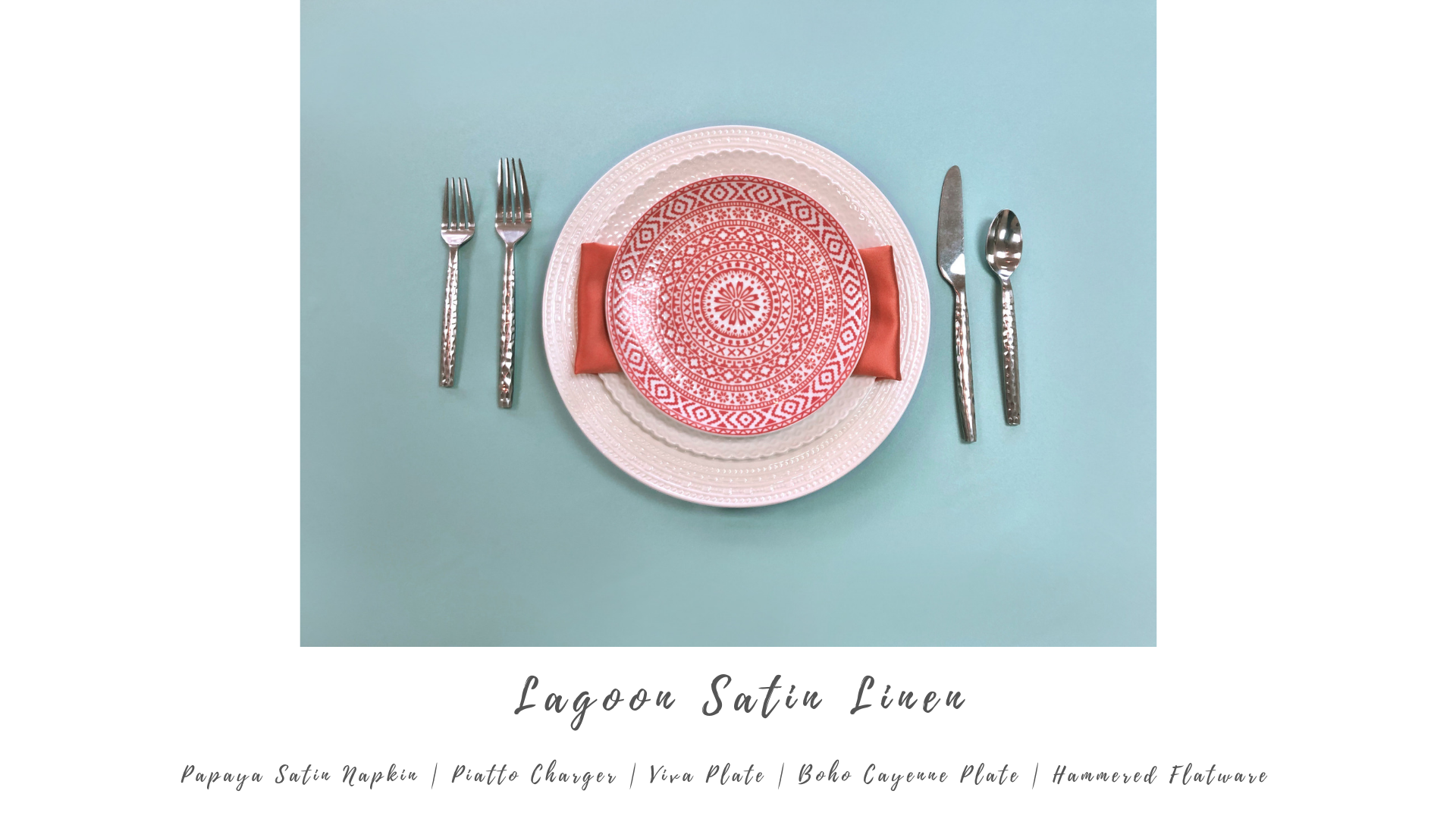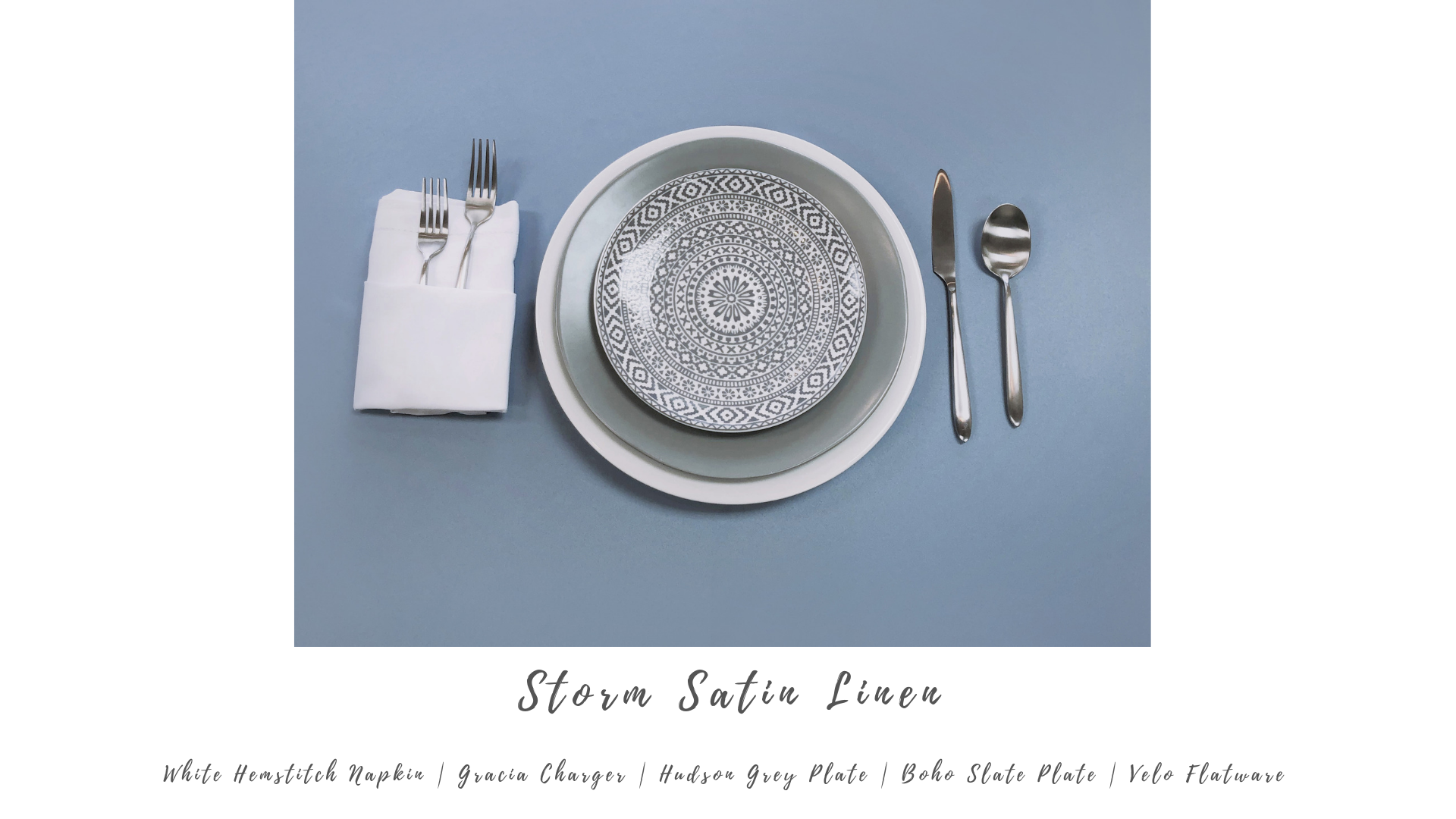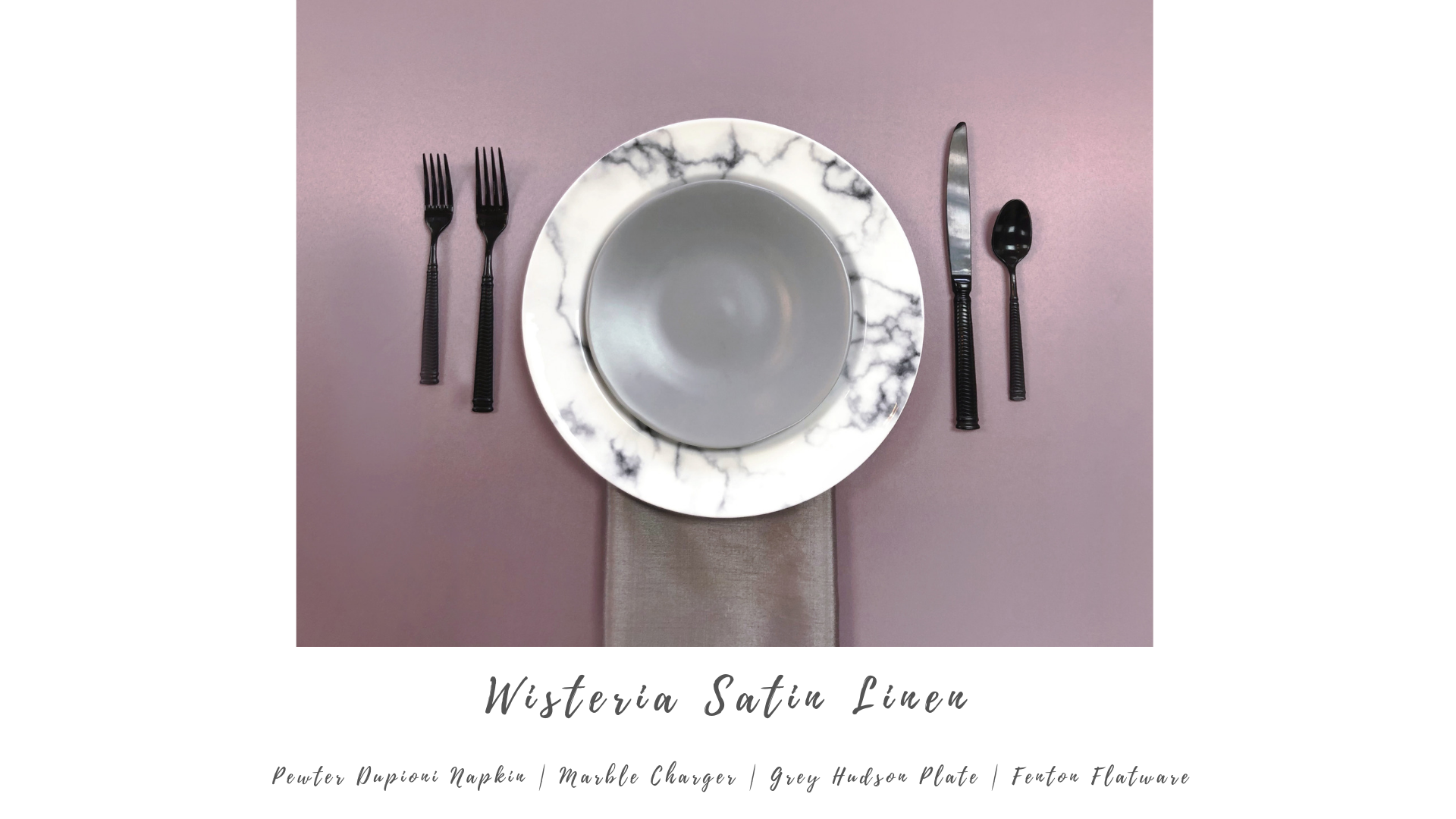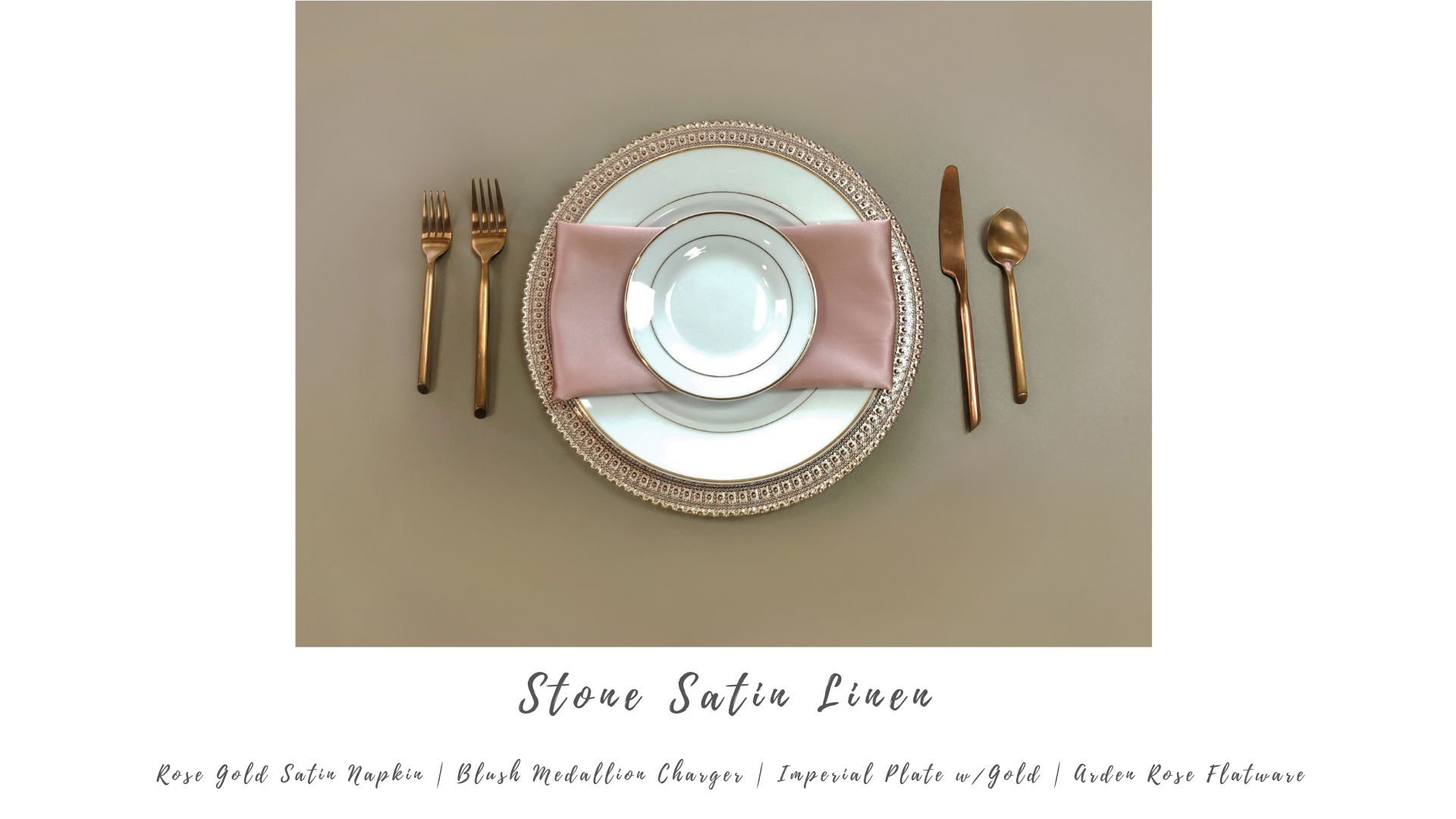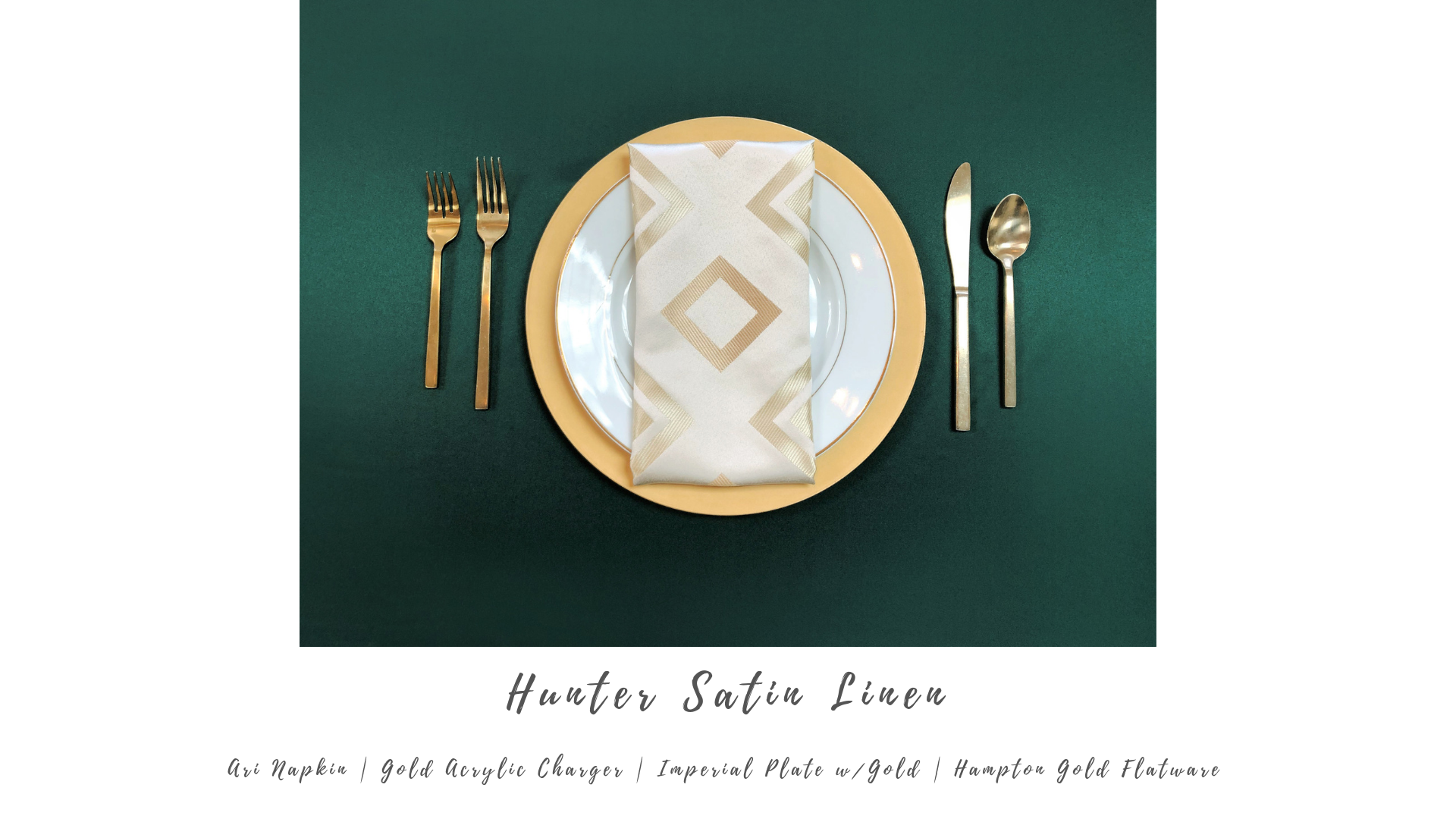 The collection of Satin linens are a great, budget friendly upgrade to have an upscale look at your event. The satin linen rentals come in 38 colors and range from light pastel hues to rich bold jewel tones. Because it is a matte satin finish, you can even get a true metallic look in a fabric with our Victorian Gold or Silverado Satin. The standard sizes for our collection of Satin linens are 108", 120" and 132" rounds, 90"x132", 90"x156" and 108"x156" rectangular, 90"x90"square and napkins. This wide array of color gives a perfect palette to design your next event.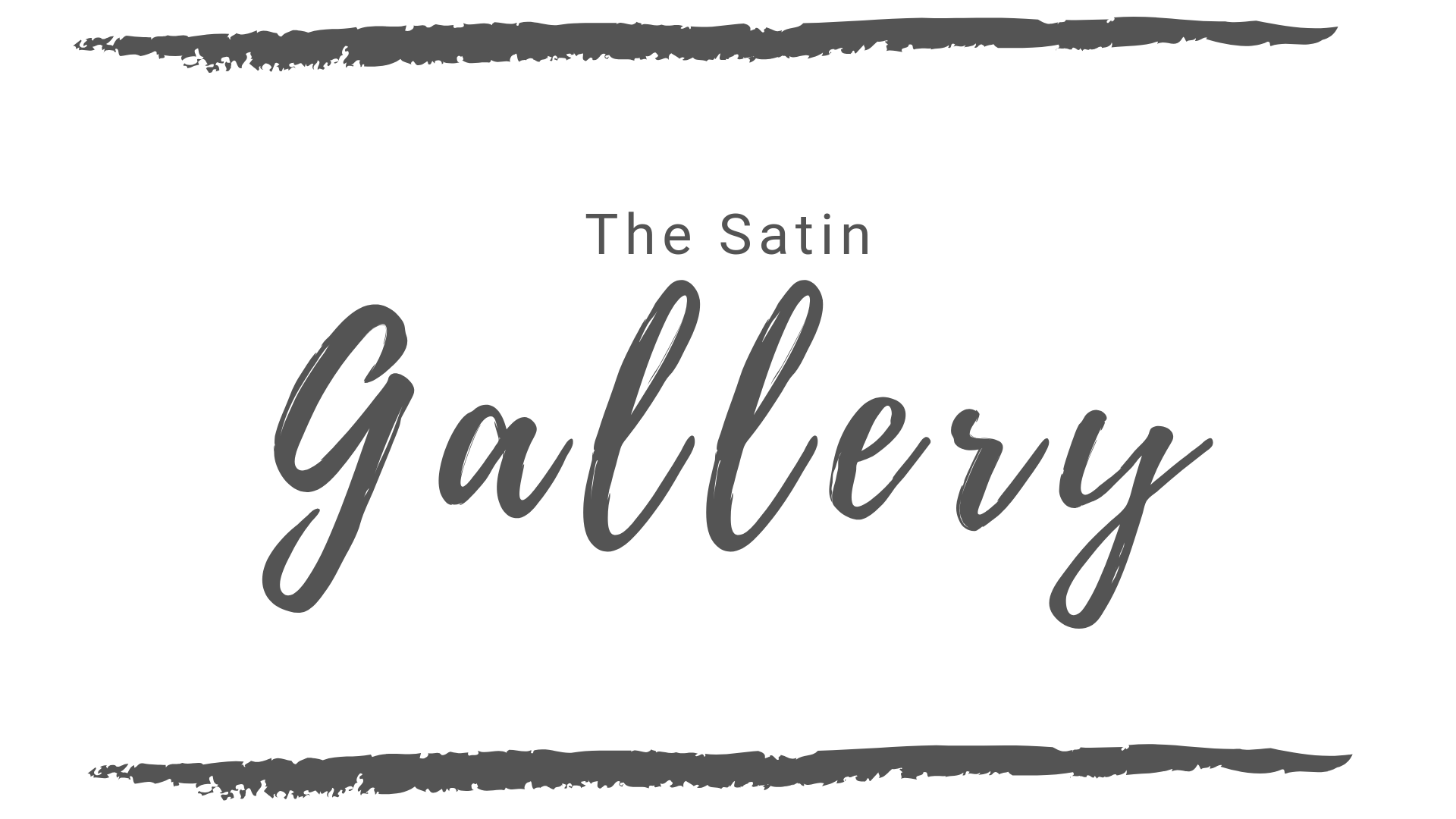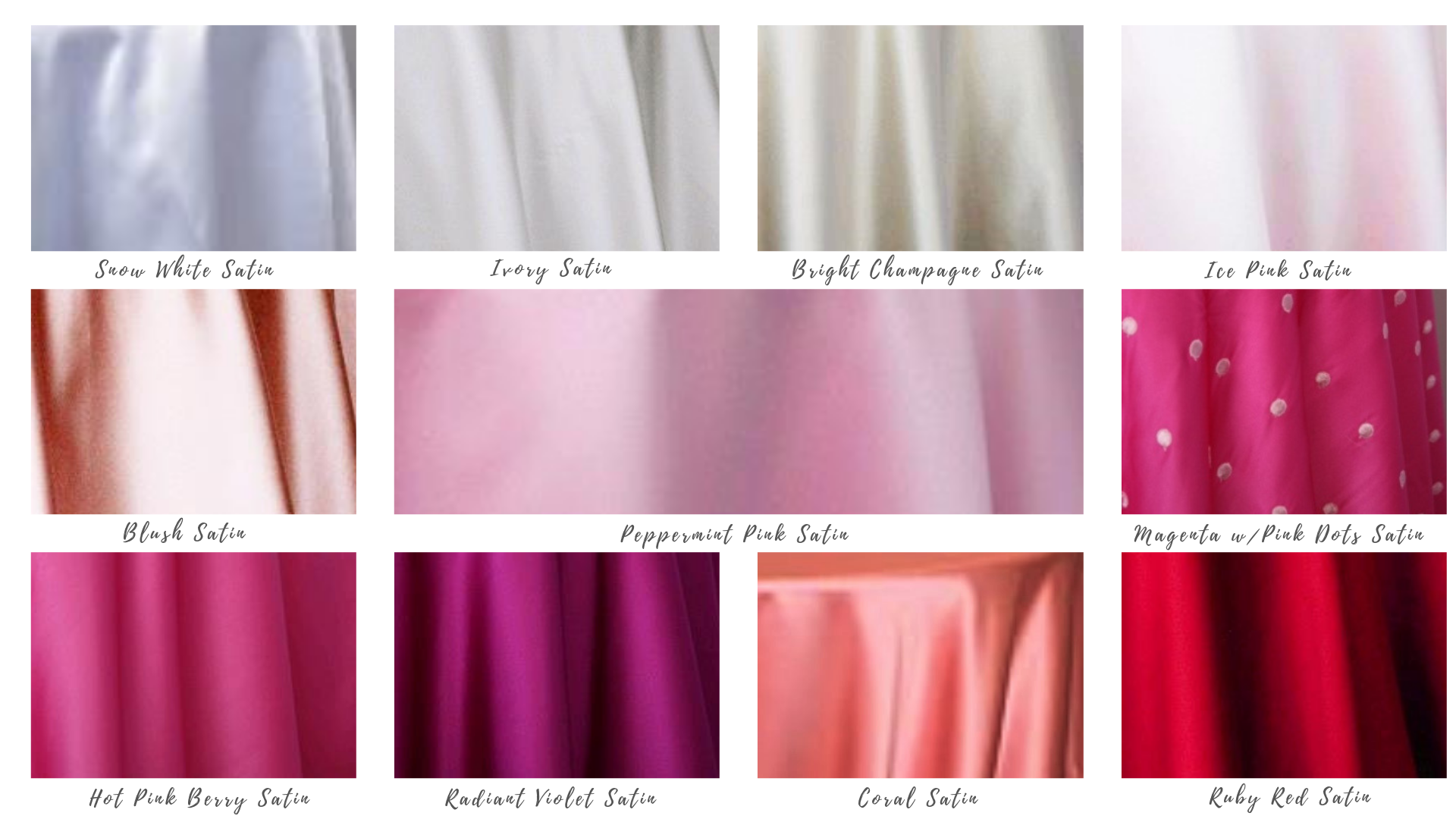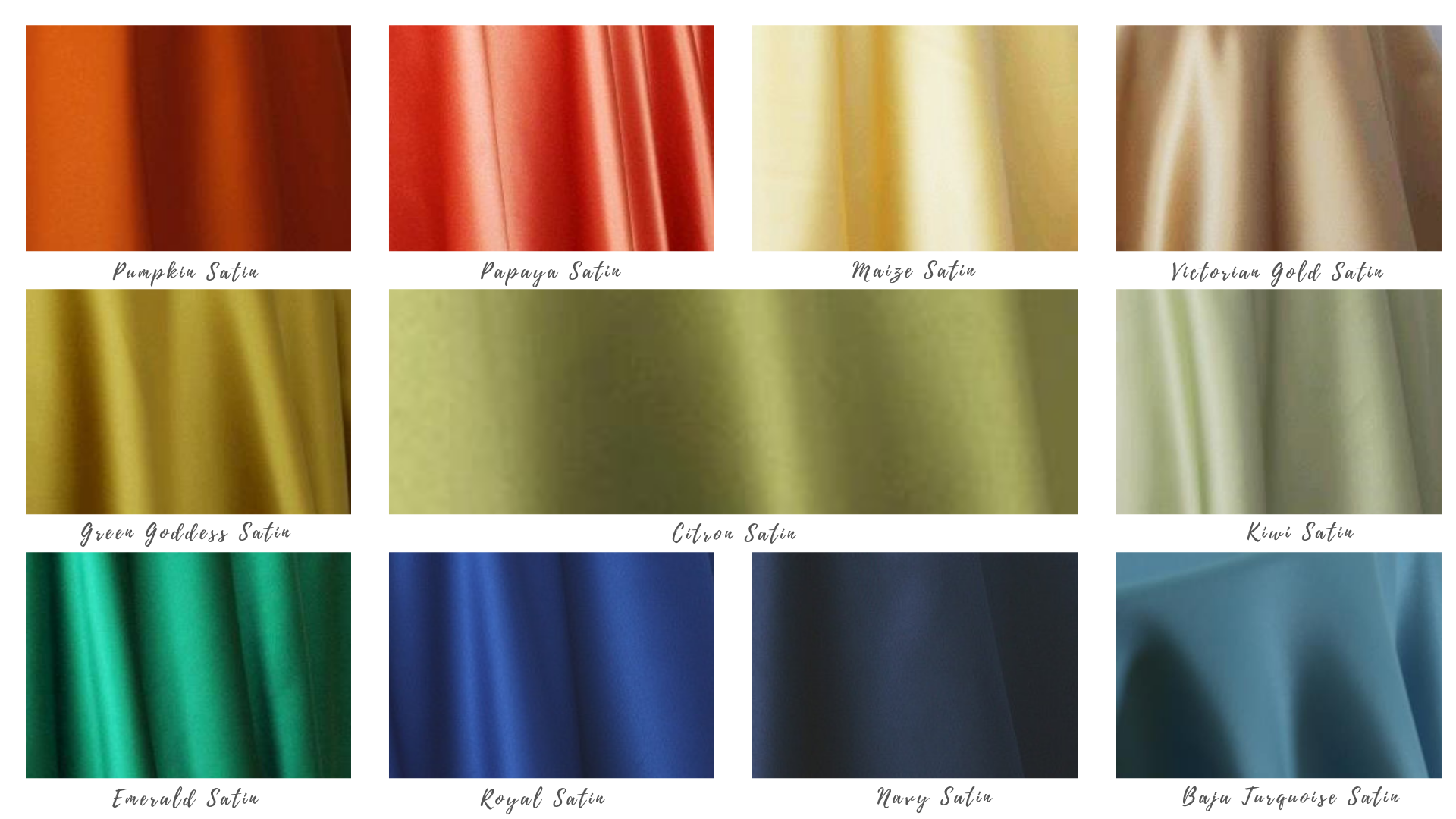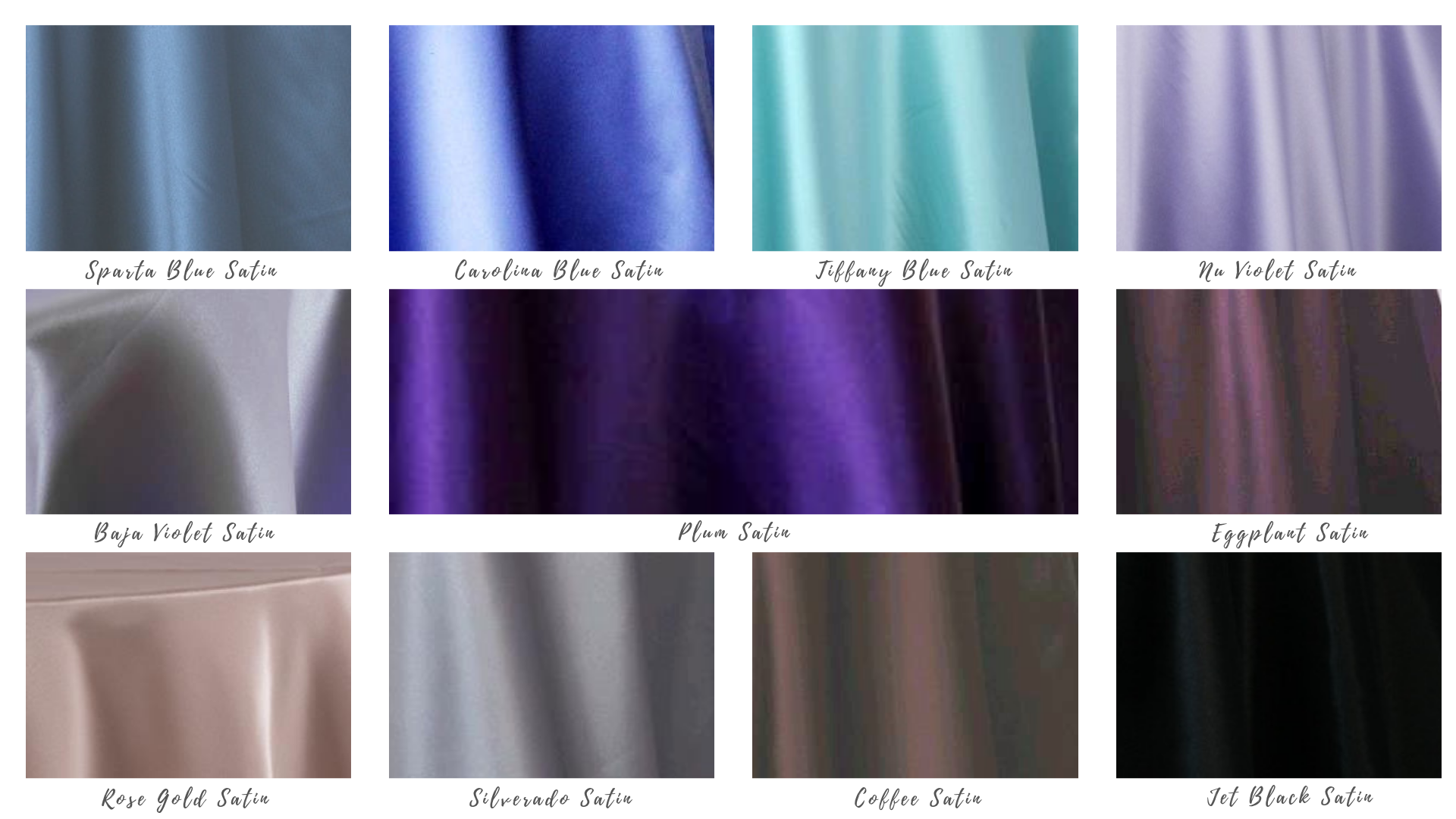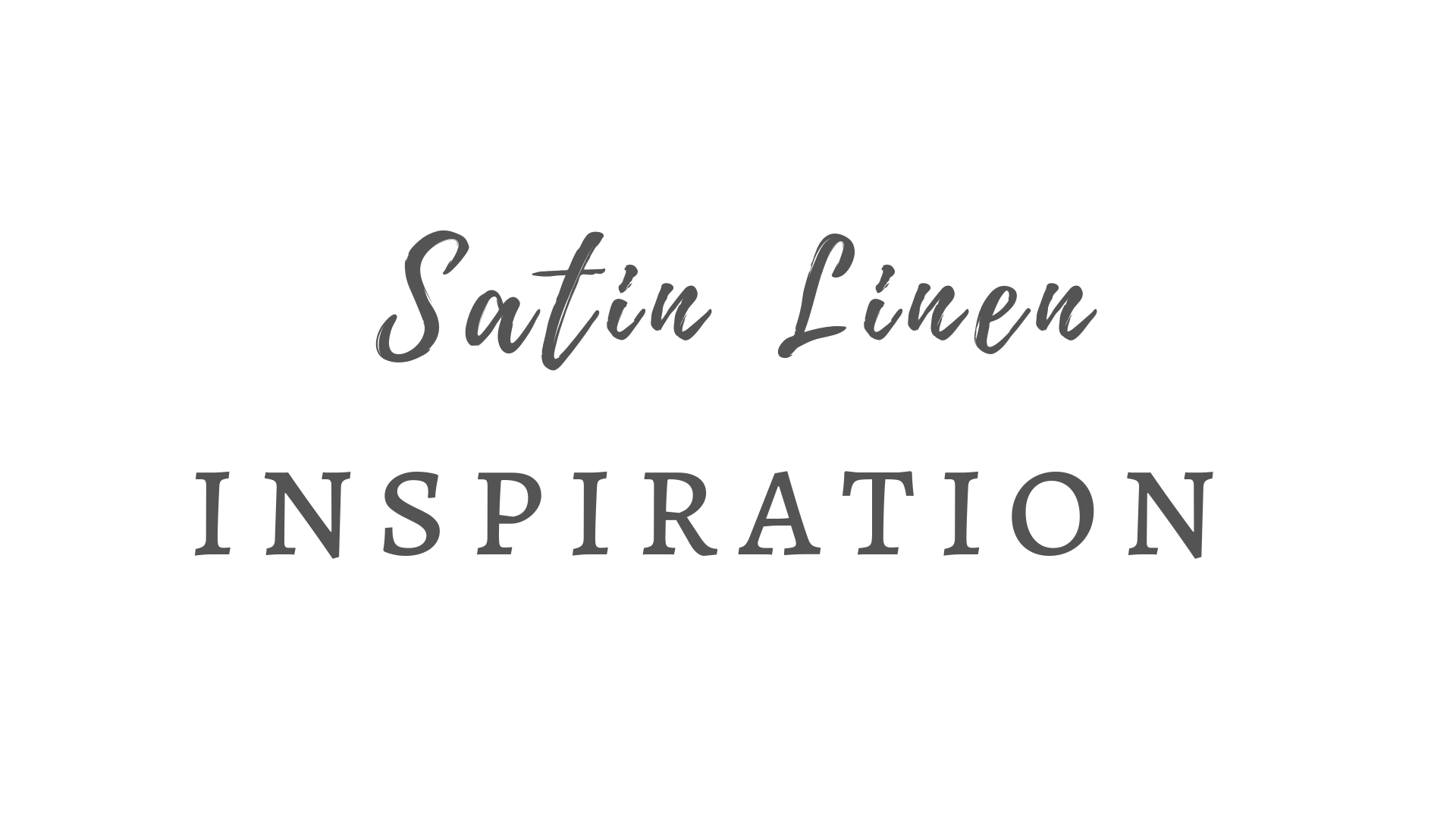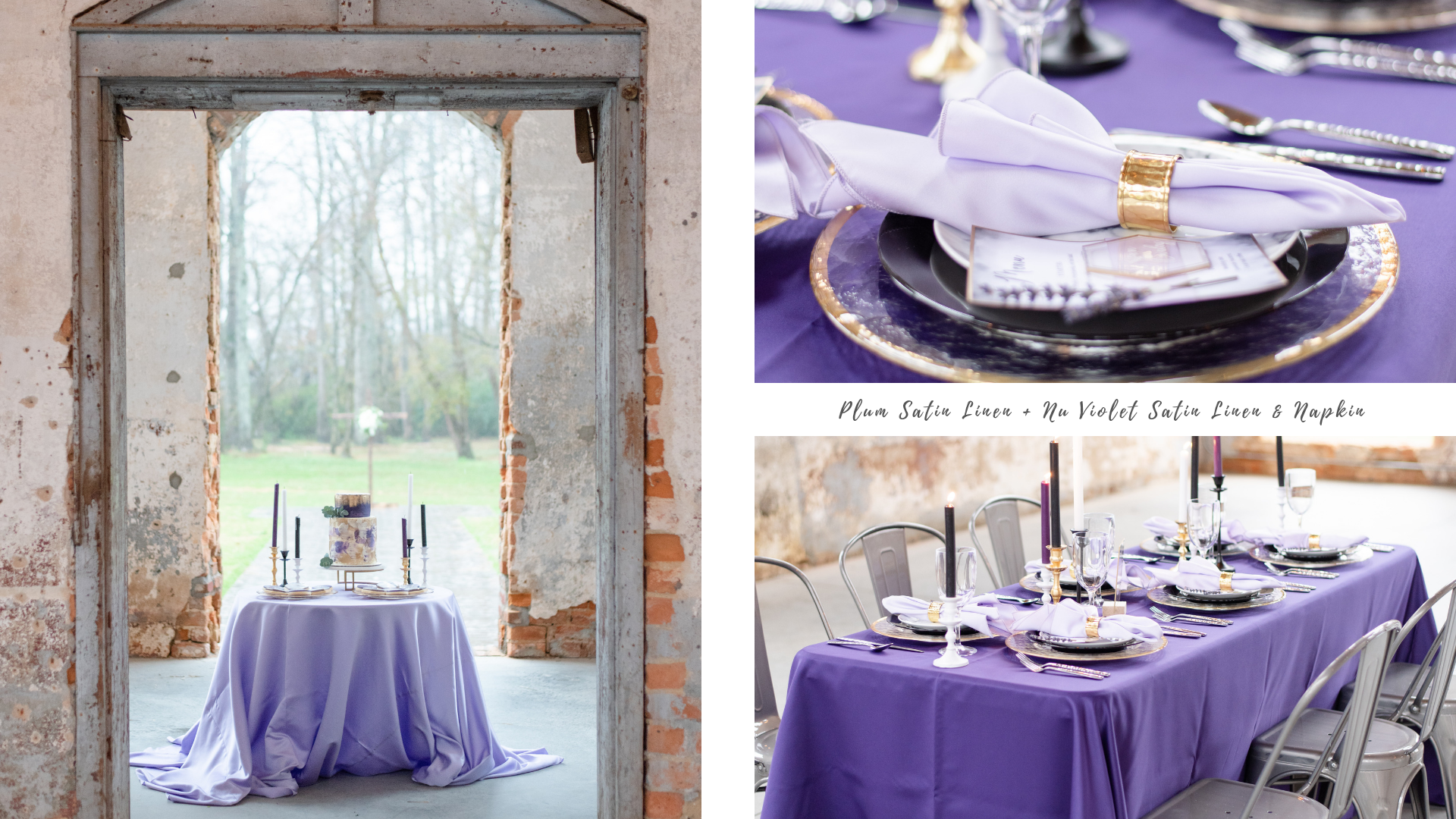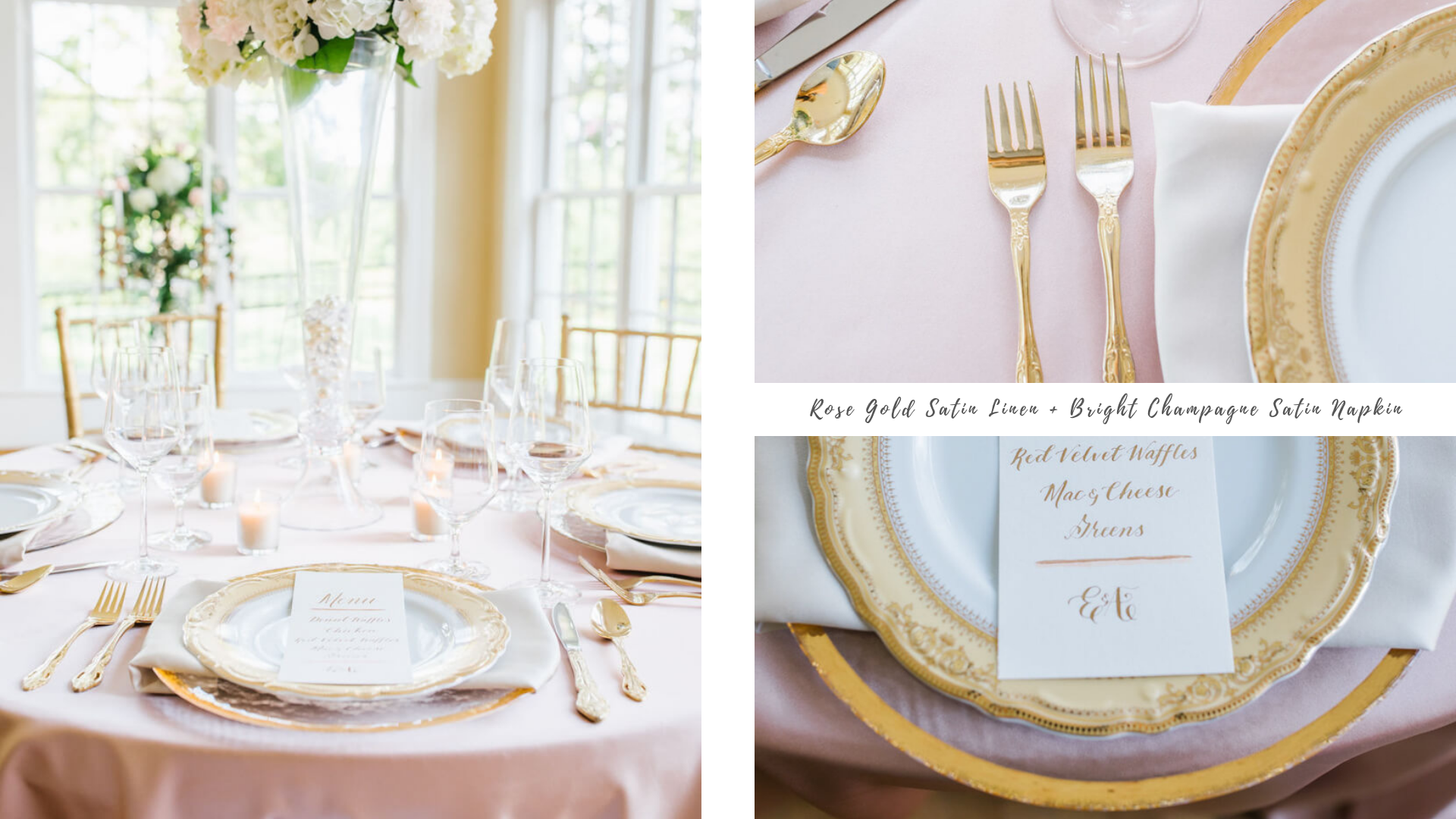 Stay inspired this month and continue to follow all of our tablecloth product launches through April. The beautiful new Satin options are just the beginning. Visit any of our showrooms to begin the rental planning process and see these new colors in person. You are certain to find just what you were looking for.