#Prrentalreveal – New Product Summer 2017
Reveal : to make previously unknown information known or in Party Reflections' case share all of the incredible product we have in our ever-changing rental inventory. And so the hashtag #PRRentalReveal was created to highlight exciting inventory additions or to feature existing rental staples. In the first installment of #PRRentalReveal, you will find the first look at new chairs, barstools, chargers and custom creations. Even though we are heading into a slower time of year for our industry, Party Reflections is just getting started.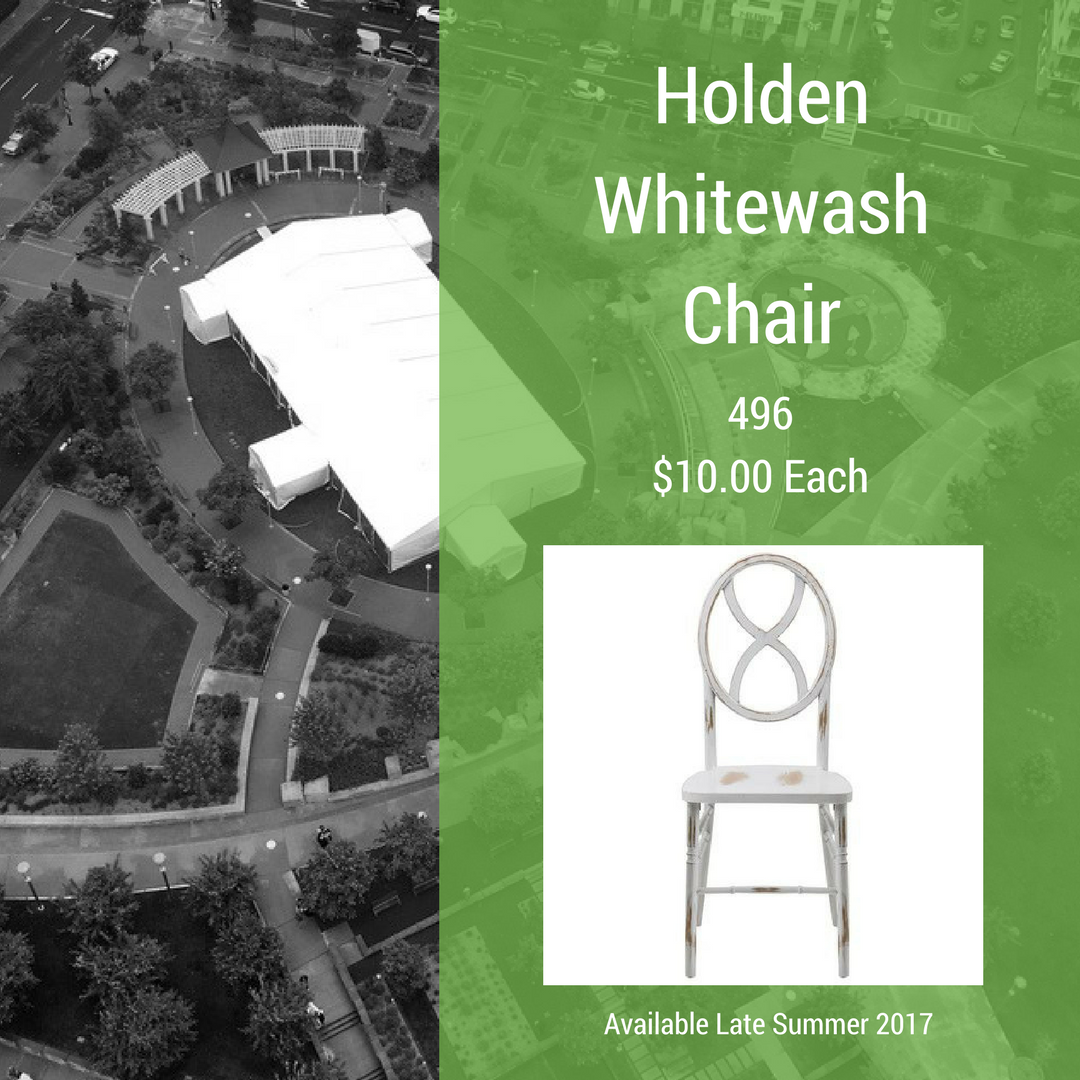 Distressed whitewashed wood in finish with a striking "O" shaped design, our newest chair the Holden Whitewash is exactly what your next event needs. An alternative to the traditional Chiavari chair or rustic Antique Tuscan chair, this infinity inspired chair is refined in style. This versatile chair can be mixed with metals, wood elements, a neutral palate or bright geometric prints.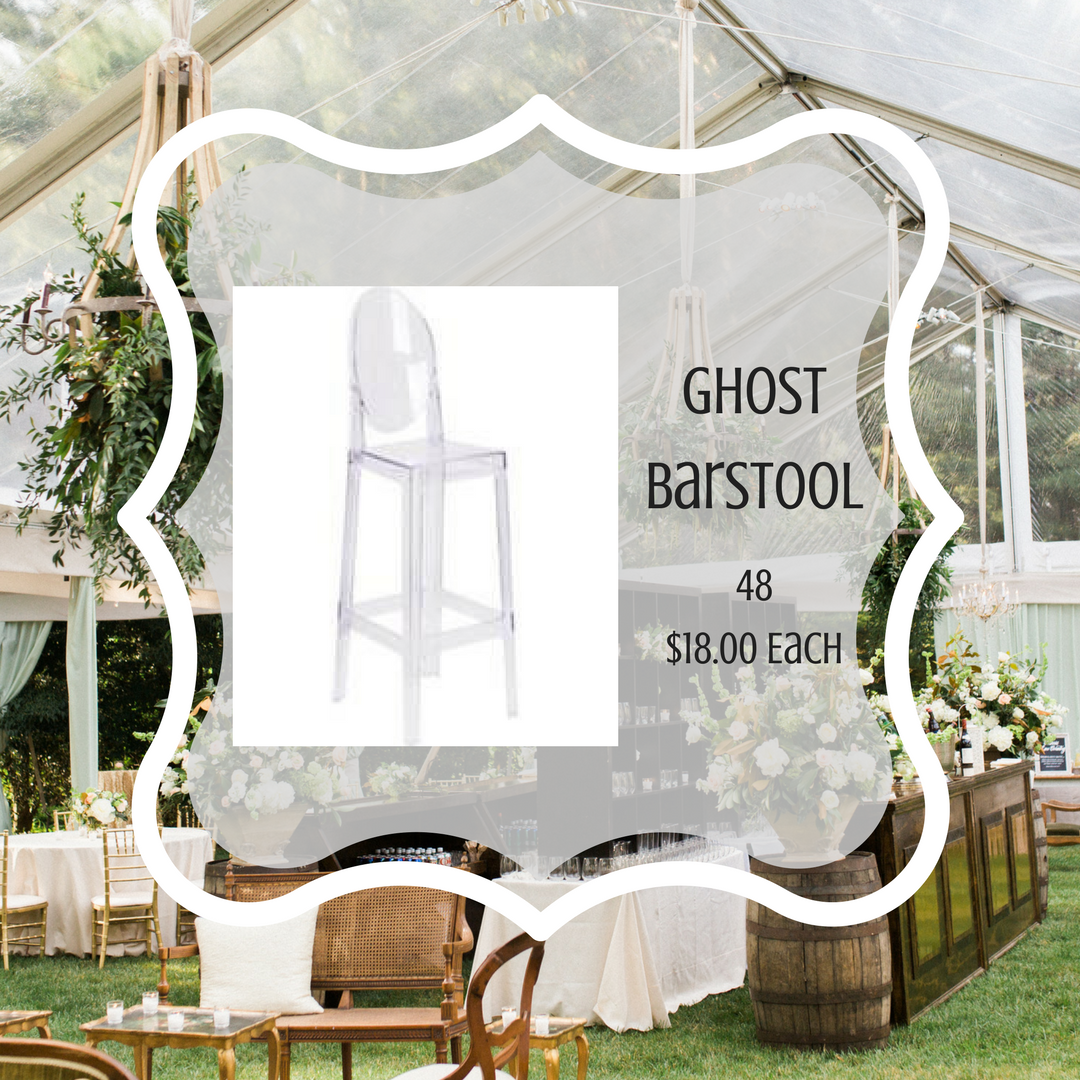 With a sleek silhouette and transparent make up, the Ghost Barstool is the answer to modern event design. Versatile in use and customizable for your needs, this barstool can blend into the background or stand alone as a focal point. A blank canvas for a monogram or wedding emblem you envision being seen upon entering the room. Our in house graphics team can print custom decals that can be applied to the back of the Ghost Barstools and Chairs.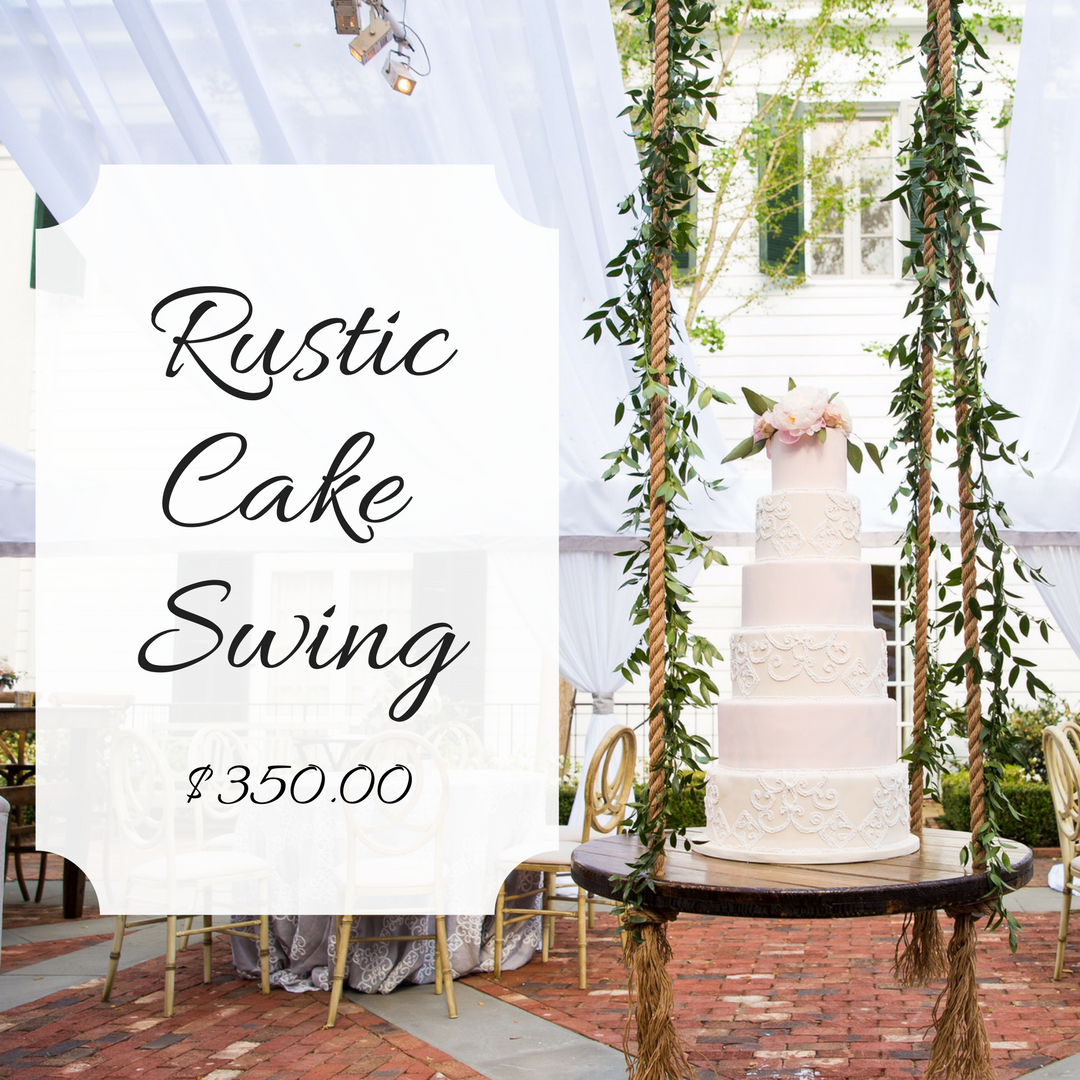 The Rustic Cake Swing originated as an idea presented to the Party Reflections Fabrication Team by Charlotte based planner, Katrina Hutchins Events. This showstopper has a round farm table base, 10′ long synthetic nylon ropes and a support bracket that attaches to the tent. Although some consideration must be made for where this can be hung and how guests will interact with it during an event, the Rustic Cake Swing is truly unique and breathtaking in person.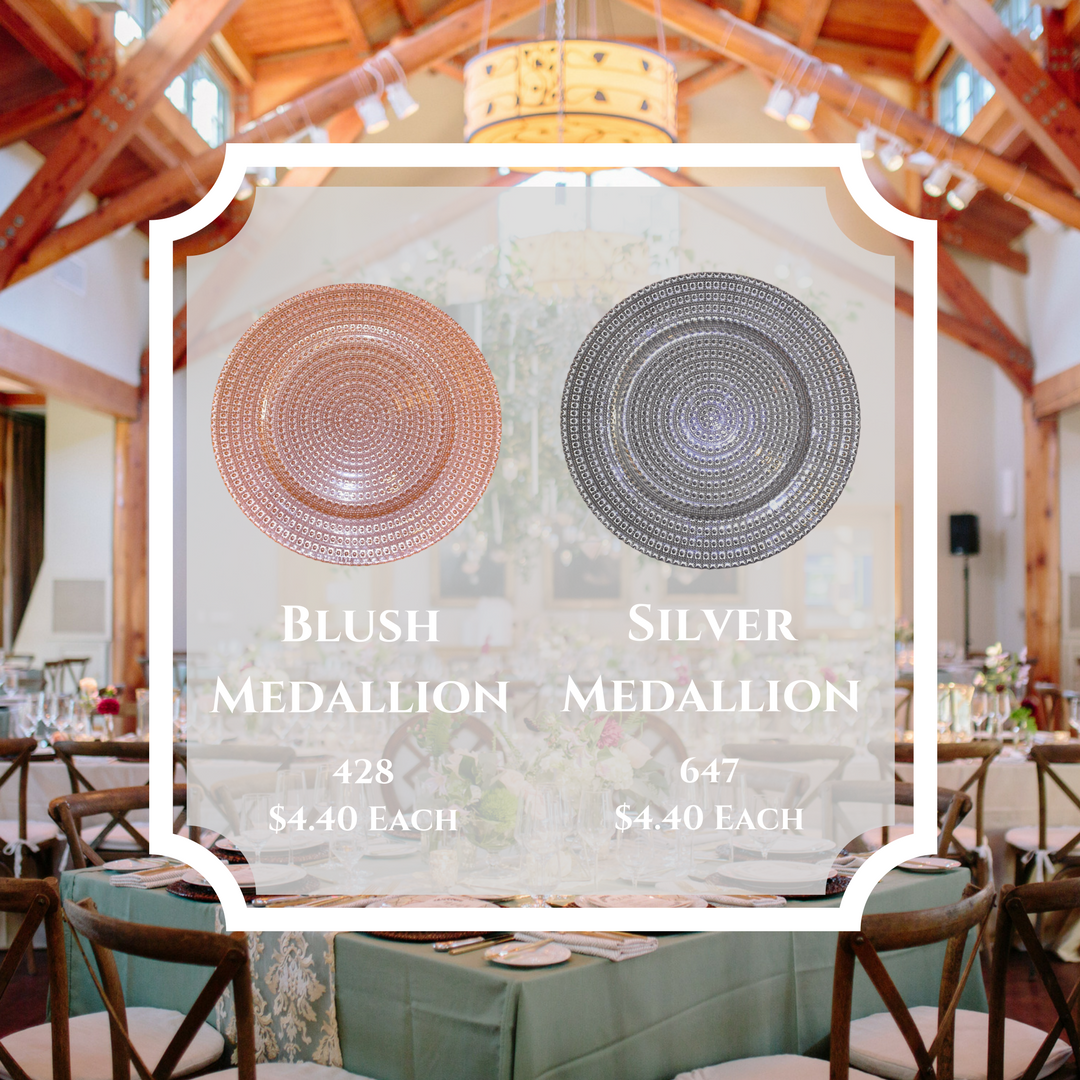 A charger is the foundation of a table design, an anchor in which the remainder of pieces are connected to on the table. The addition of the new Silver and Blush Medallion chargers enhances our metallic options making it possible to create a vibrant place setting interchangeable with traditional gold and silver china and flatware.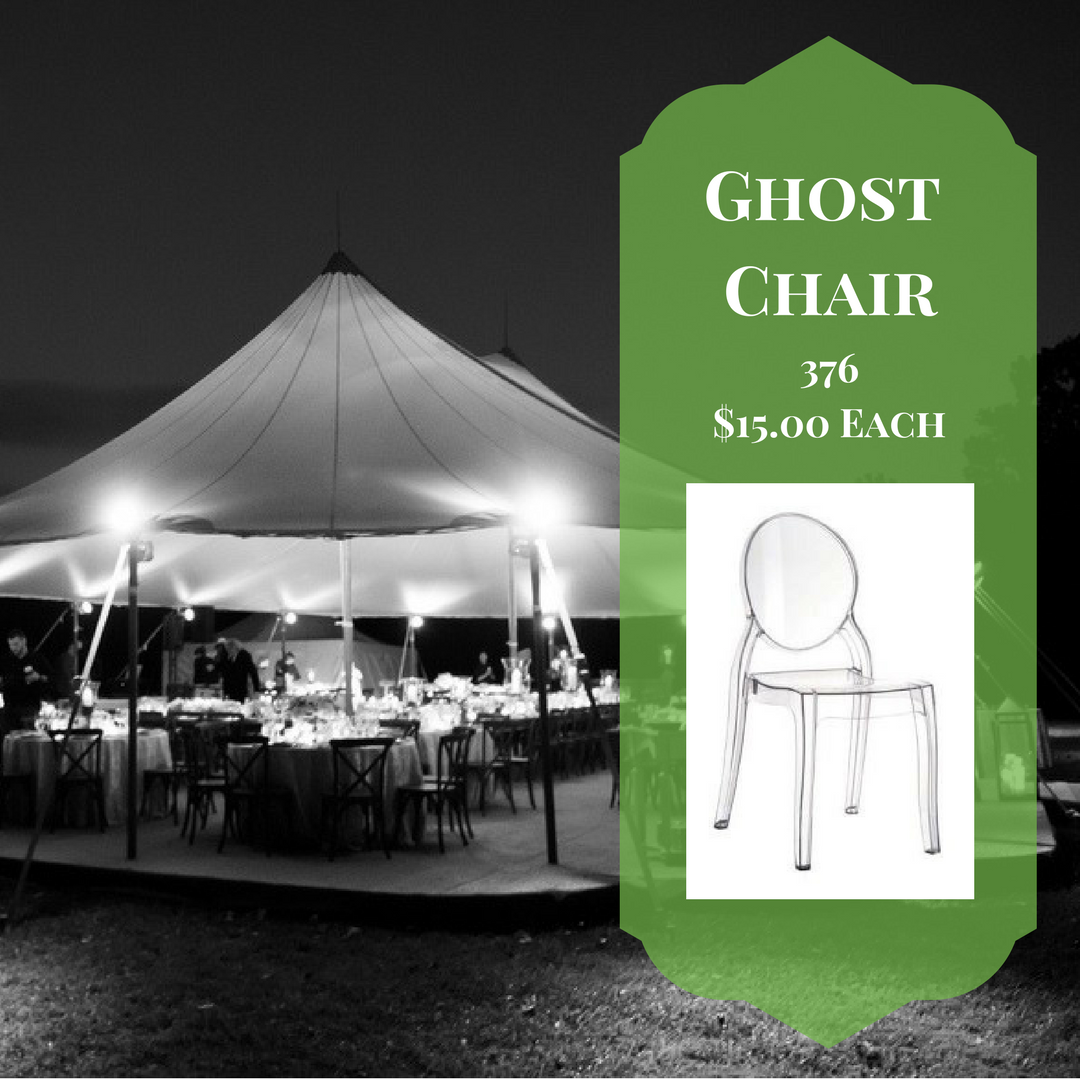 Similar to the Ghost Barstool, the Ghost Chair is contemporary and sophisticated in style. Sleek and polished, the Ghost Chair is a statement piece that conveys a modern design. Also customizable with a personalized monogram or wedding graphic, the Ghost Chair is an extension of the event theme.