A Charger Changes Everything
Renting a charger can add style to your next event.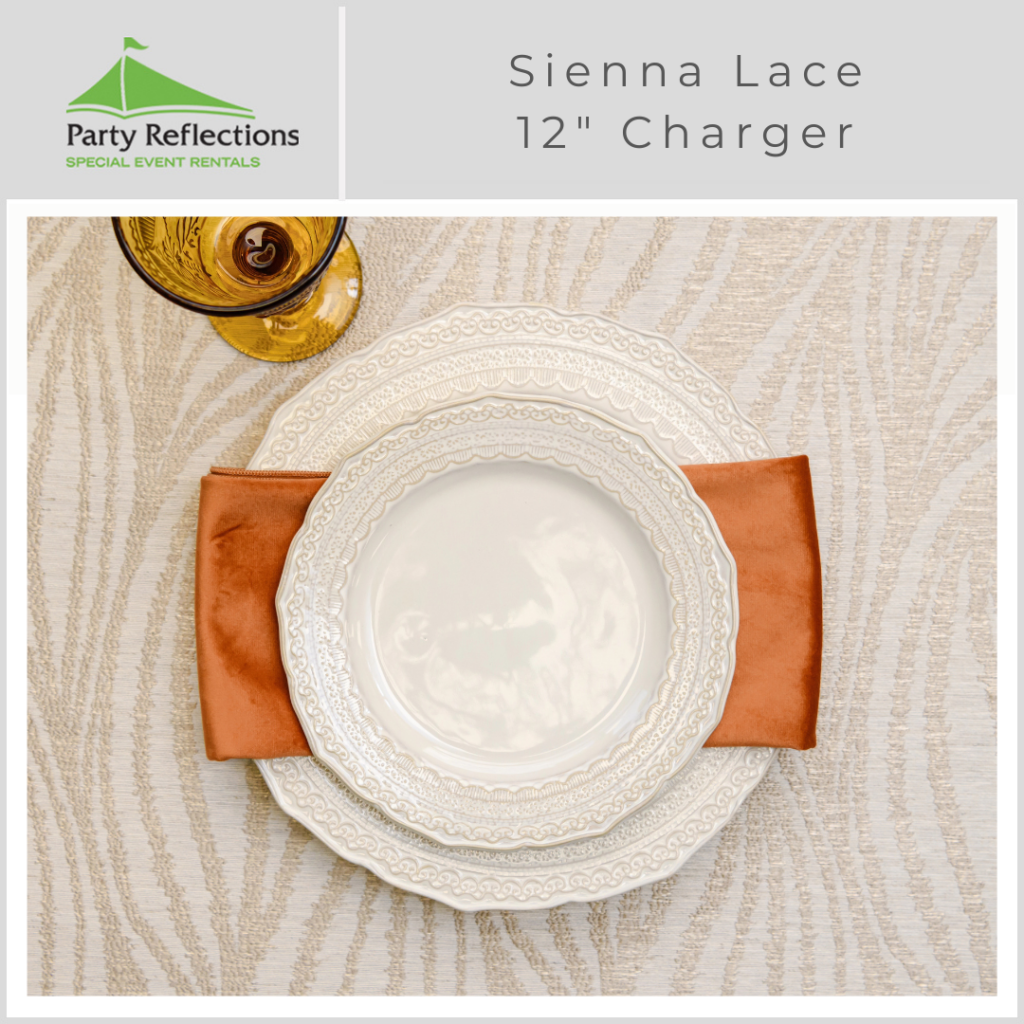 The Sienna Lace Charger is part of a full set of china we offer for rental. This pattern comes in a 12″, 10″ and 8″ size. The finish on these plates are like a weighty stoneware and the textured rim is equally impressive.
This look includes the Spice Velvet Napkin, set on Champagne Prentice linen. The Amber Debutante Glass adds a warm element.
Duchess Charger
The Duchess pattern of china comes in a 12″ charger as well as a 10″ dinner plate and 8″ salad plate. This set has gold trim and is the perfect blend of traditional and modern. The simple design can compliment most any tablescape.
Pictured here it is paired with the 8″ accent plate, Jackie. For color, the elegant Leaf Velvet Linen and Napkin add a layer of luxury. The amber glassware is a finishing touch.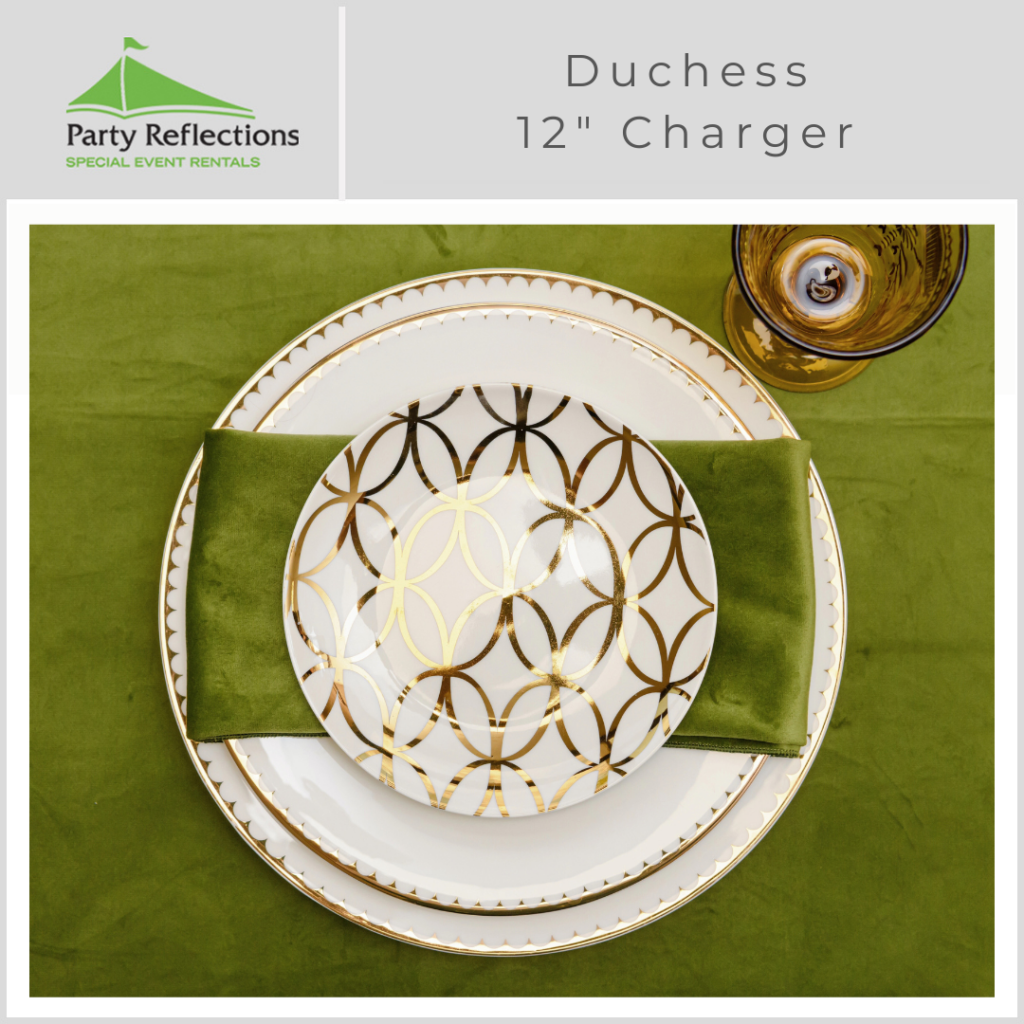 The Silver Valencia Charger is metal. It is one of the most unique chargers we offer. The silver color allows it to pair with many cloth options and adds a wonderful layer of texture to your table top.
Paired in this design with the Summer Houndstooth Linen, Kiwi Satin Napkin, Coupe Plate and the Clear Carousel Goblet.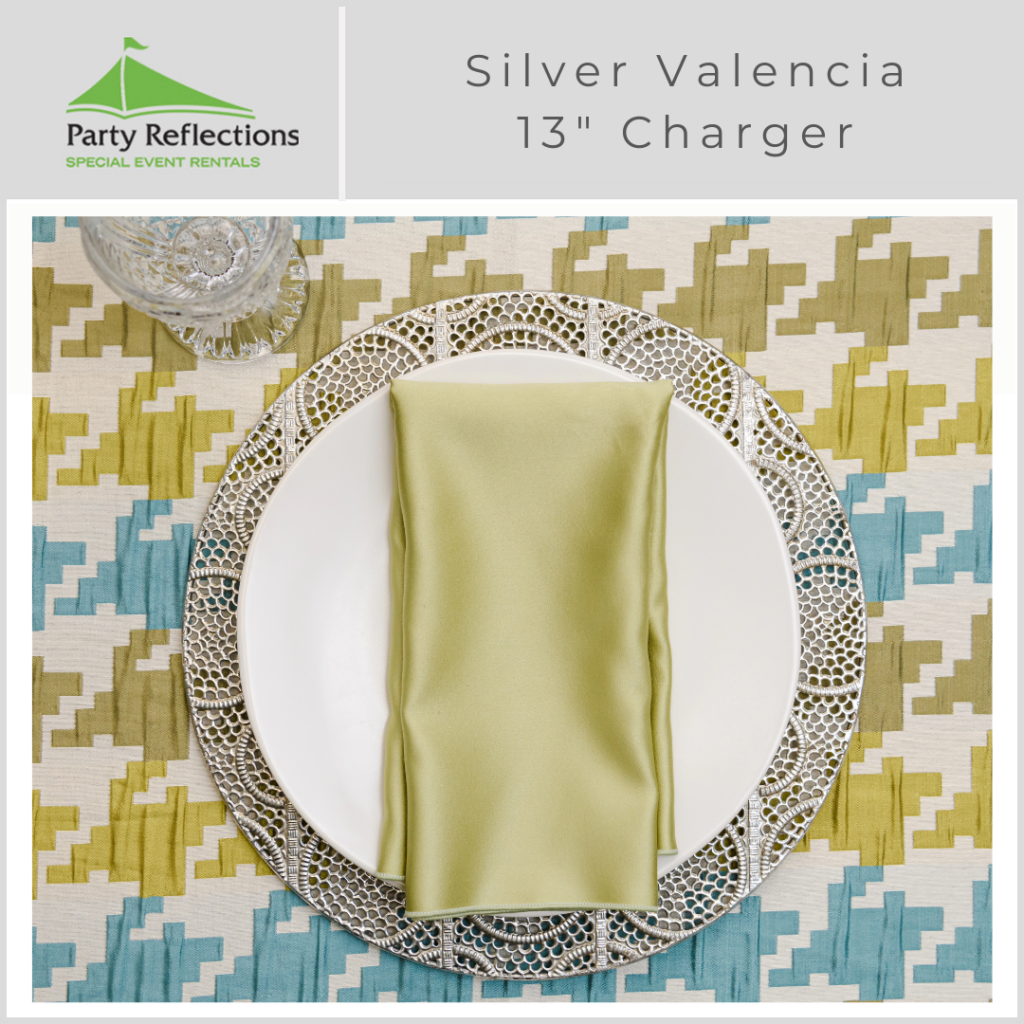 Black Trieste Charger
The Black Trieste pattern comes in 12″ and 8″ sizes. This unique shape will leave a lasting impression on your guests. The Black finish with gold trim is just the right design element to build an event around.
Pictured here, the Black Trieste Charger is paired with the 8″ Nest accent plate. If the black wasn't bold enough, the Sunflower Velvet linen and napkin with surely turn heads. The Smoke Debutante glass was the perfect element to complete the look.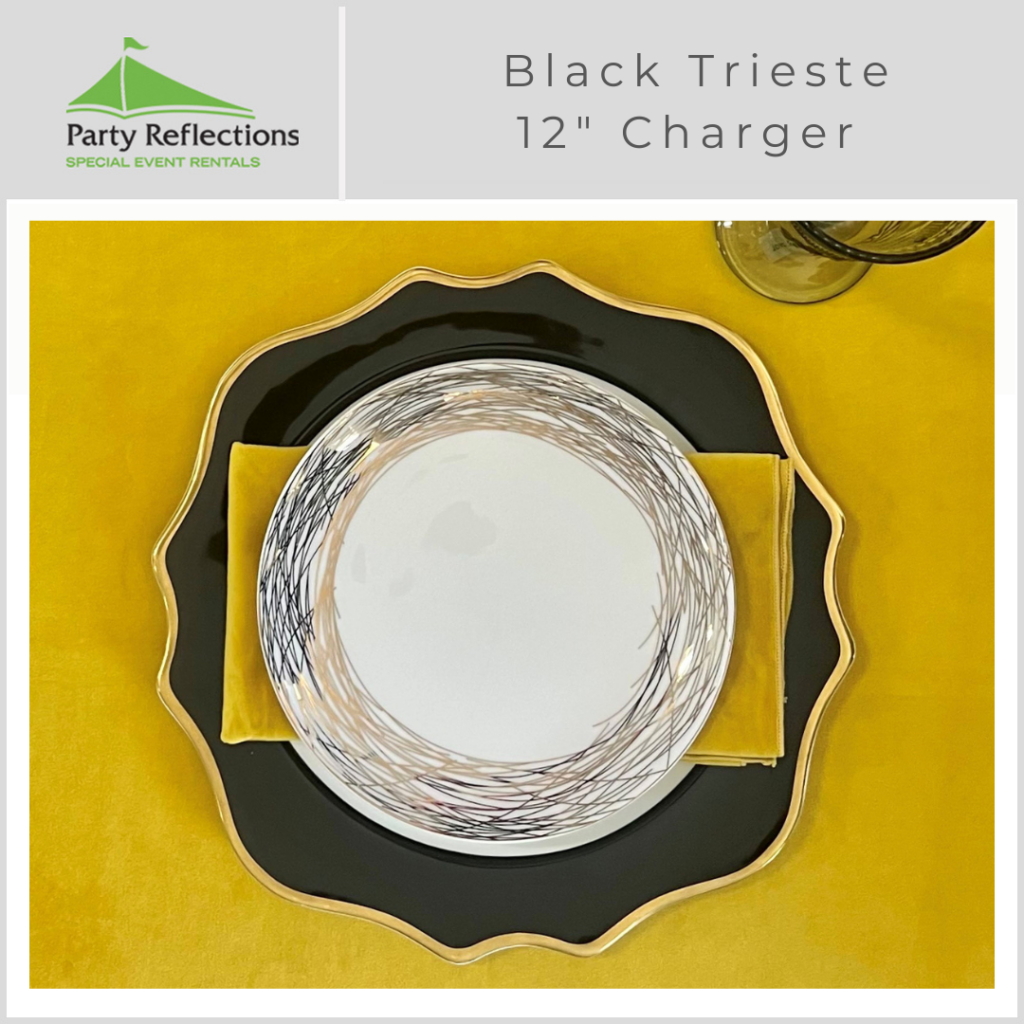 White Trieste Charger
The White Trieste pattern is offered in the 12″ charger and a 10″ dinner plate. Like the similar pattern in black, this china will certainly leave a lasting impression on your guests.
Paired here it really pops against the Spice Velvet linen and napkin. Using the Black Trieste 8″ plate gives you all the fall vibes. Adding the smoke debutante will compliment the strong color on the table.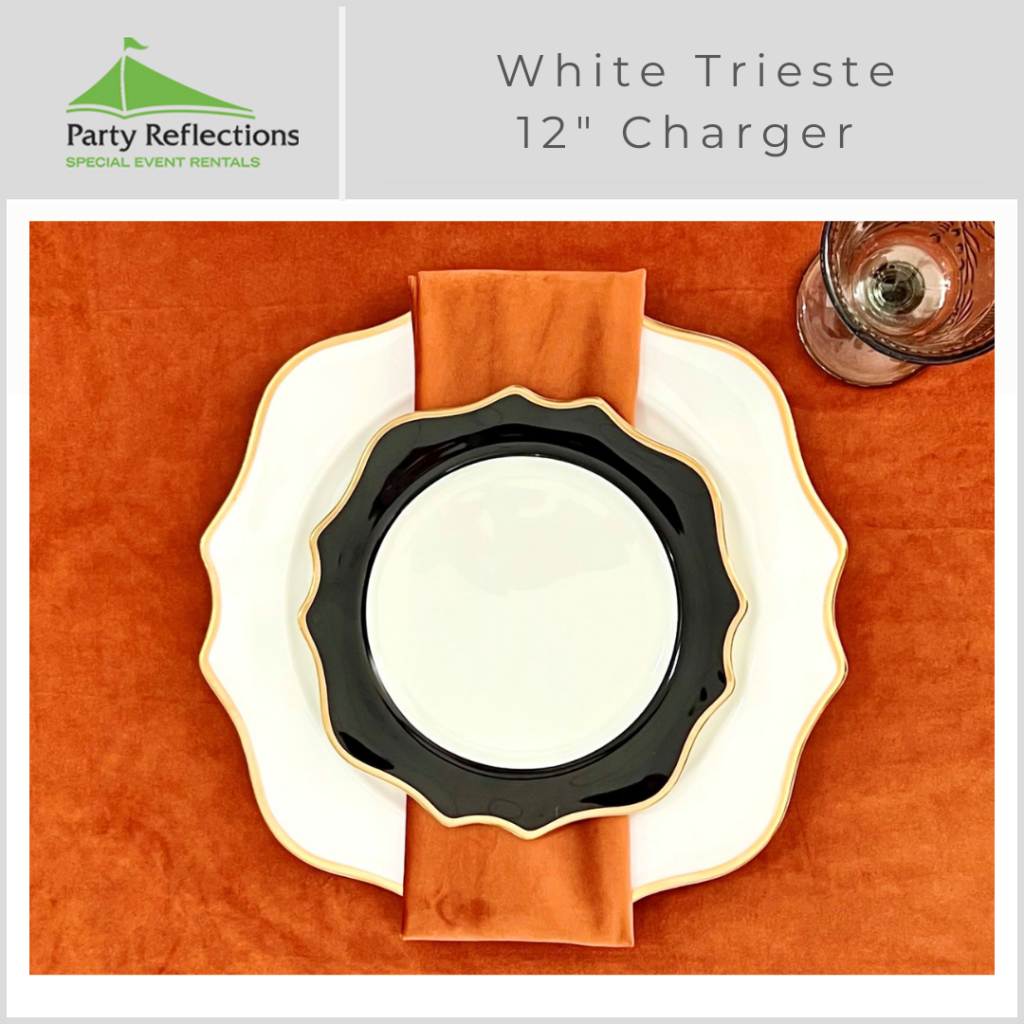 Special Events Rentals
Party Reflections has showrooms in Charlotte, Raleigh, Greensboro and Winston Salem, North Carolina, and Columbia, South Carolina. We offer event rentals for any size event. We specialize in chair and table rentals as well as tent rentals for your party. #PRexperience