Distinct. Stylish. Lighting.
Lighting Launch 2022
New lighting options are now available for your next event. We are adding 22 new light fixtures that can be installed in your tent or venue. These options will add distinct design elements to your party or wedding. Work with your Party Reflections account manager to determine how best to incorporate these lights into your installation. We also have PR Pro, our lighting division that can give you a full lighting consult that will maximize this aspect of your event. Lighting can create atmosphere that is unmistakable.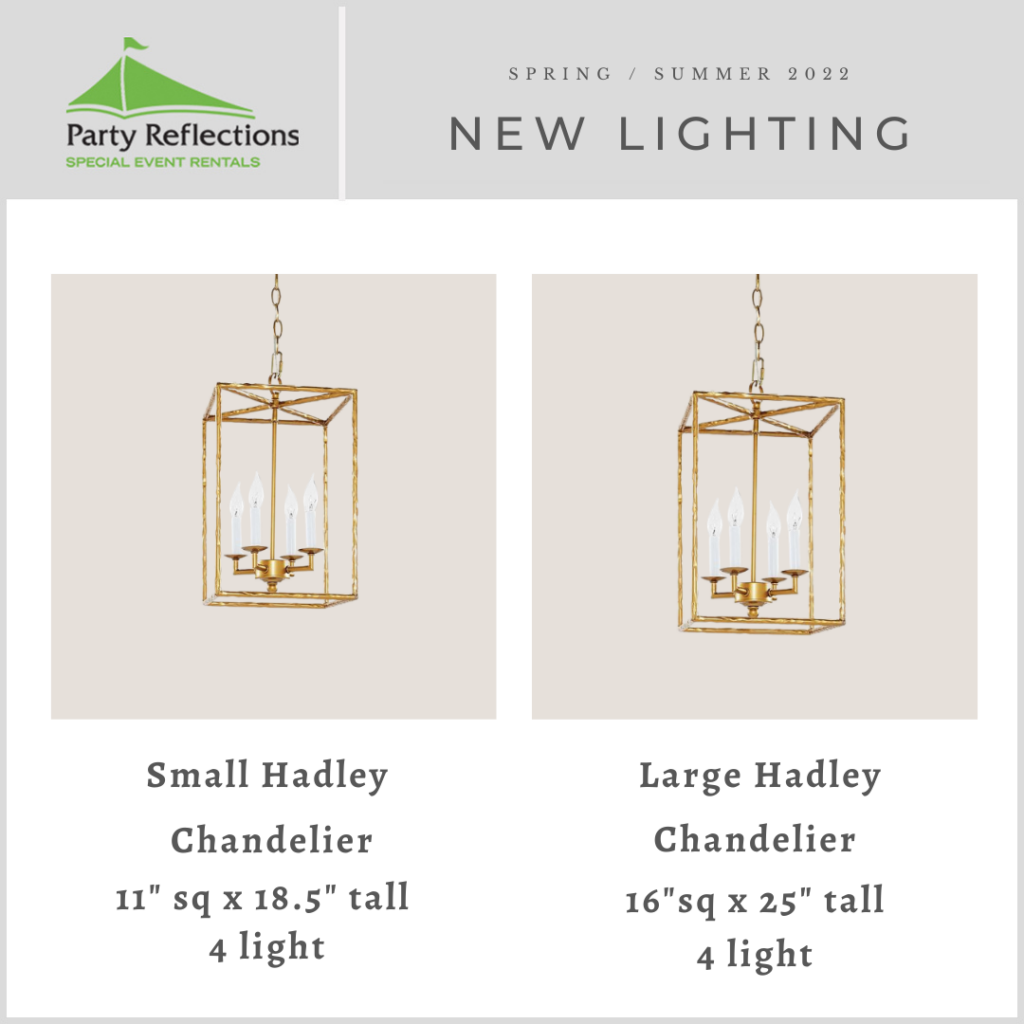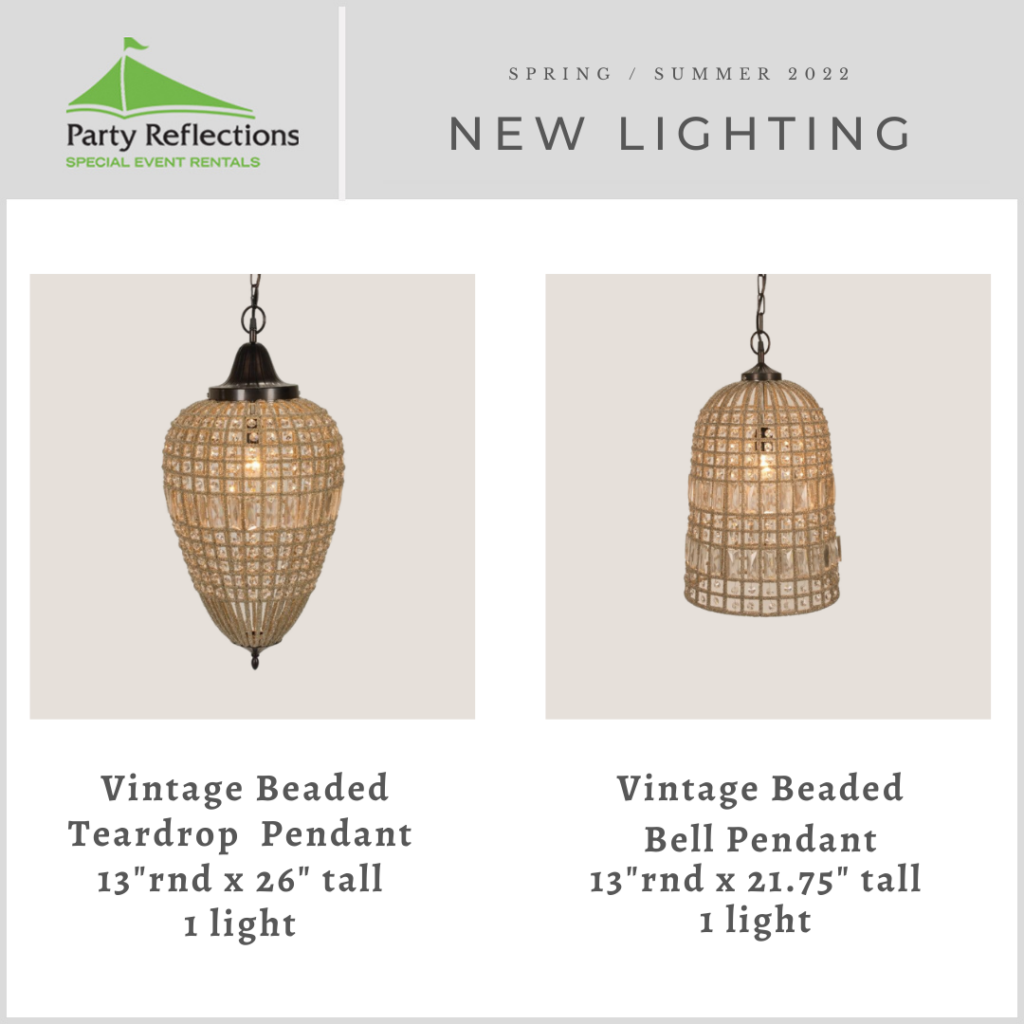 .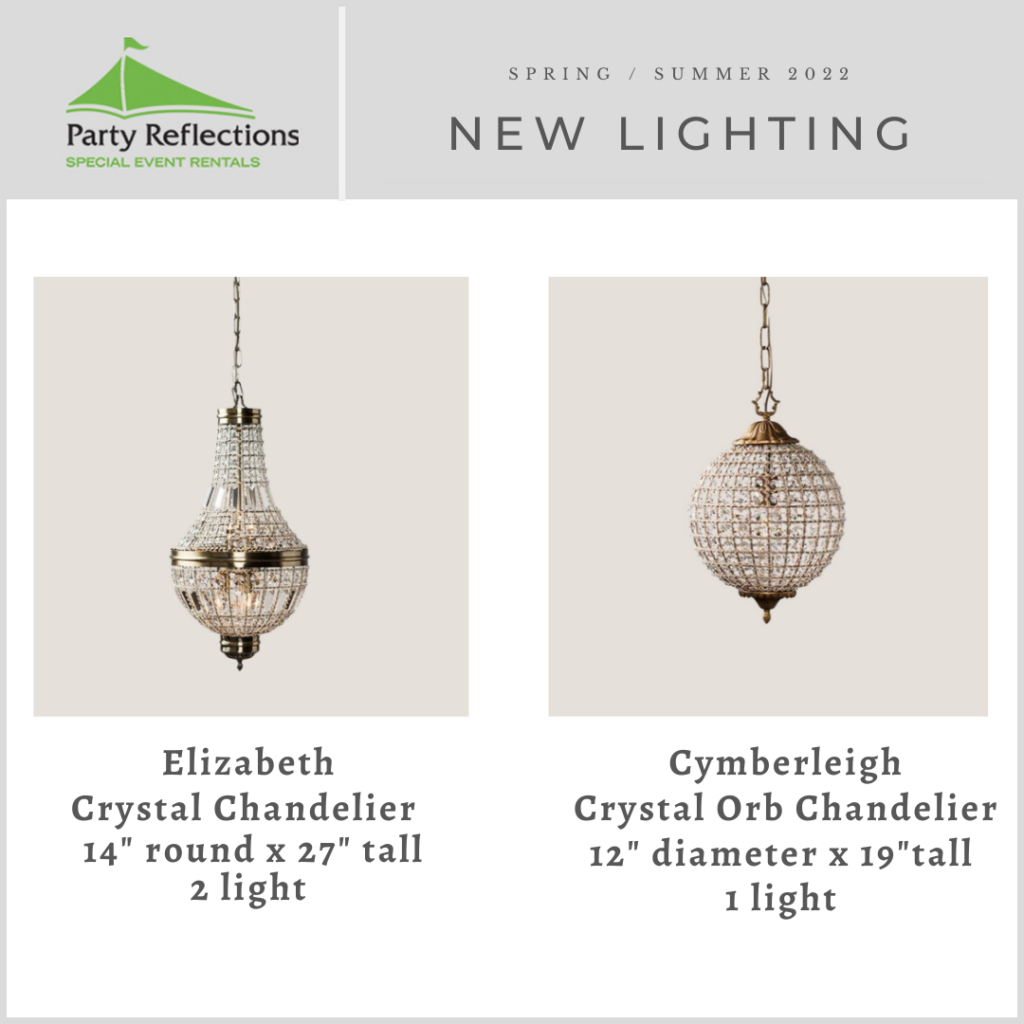 Beaded Chandeliers
The beaded chandeliers are a perfect element to add to your design. Our offering has a large variety of styles. They can look like a traditional chandelier, or they can create drama with their unique shapes and color. From the heavily beaded Ella, to the long silhouette of Heron these will certainly keep your guests looking up.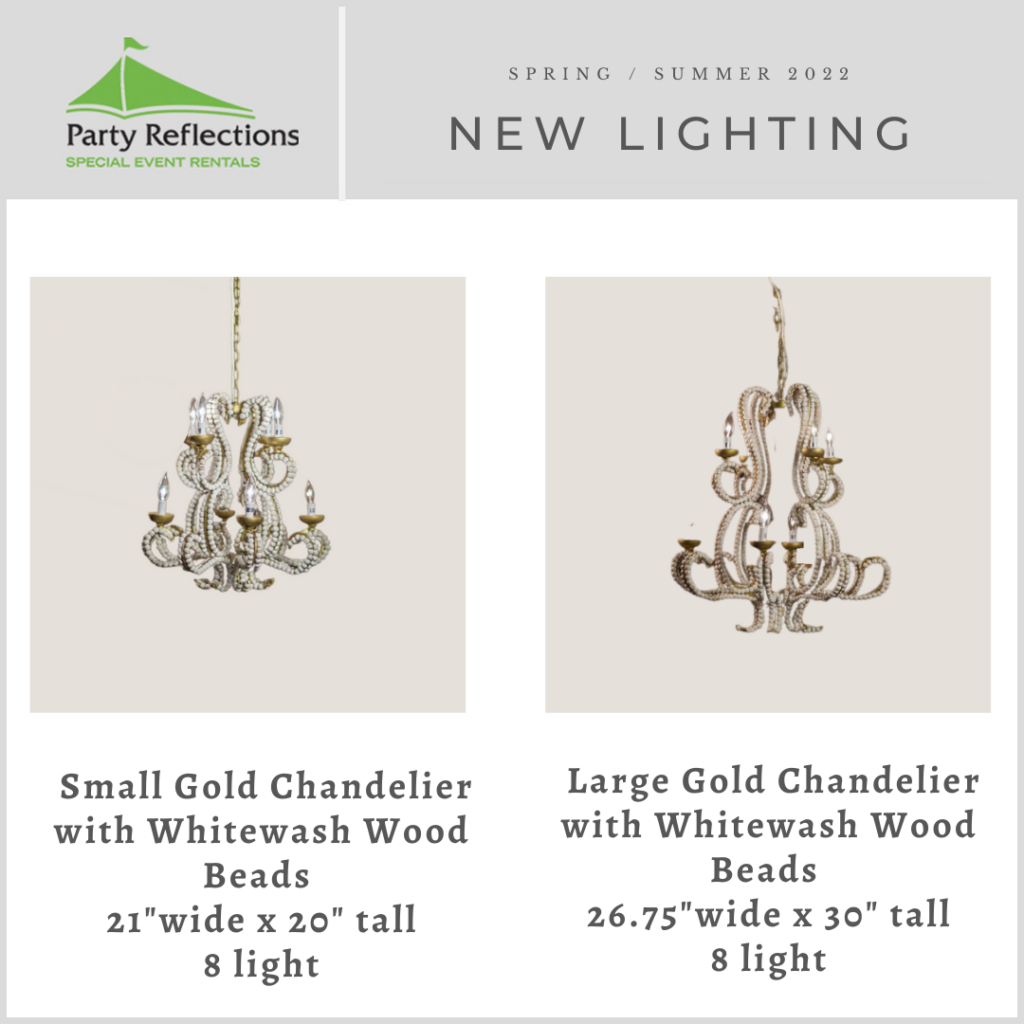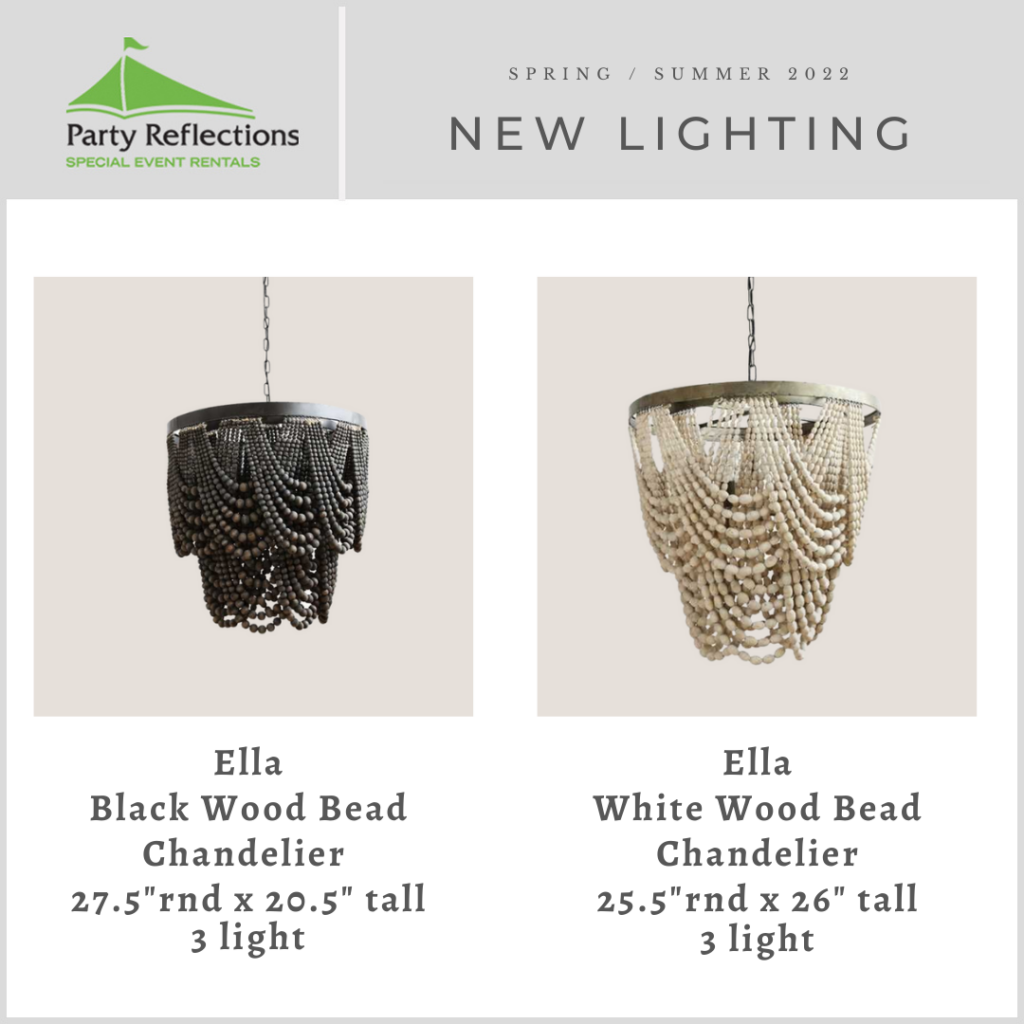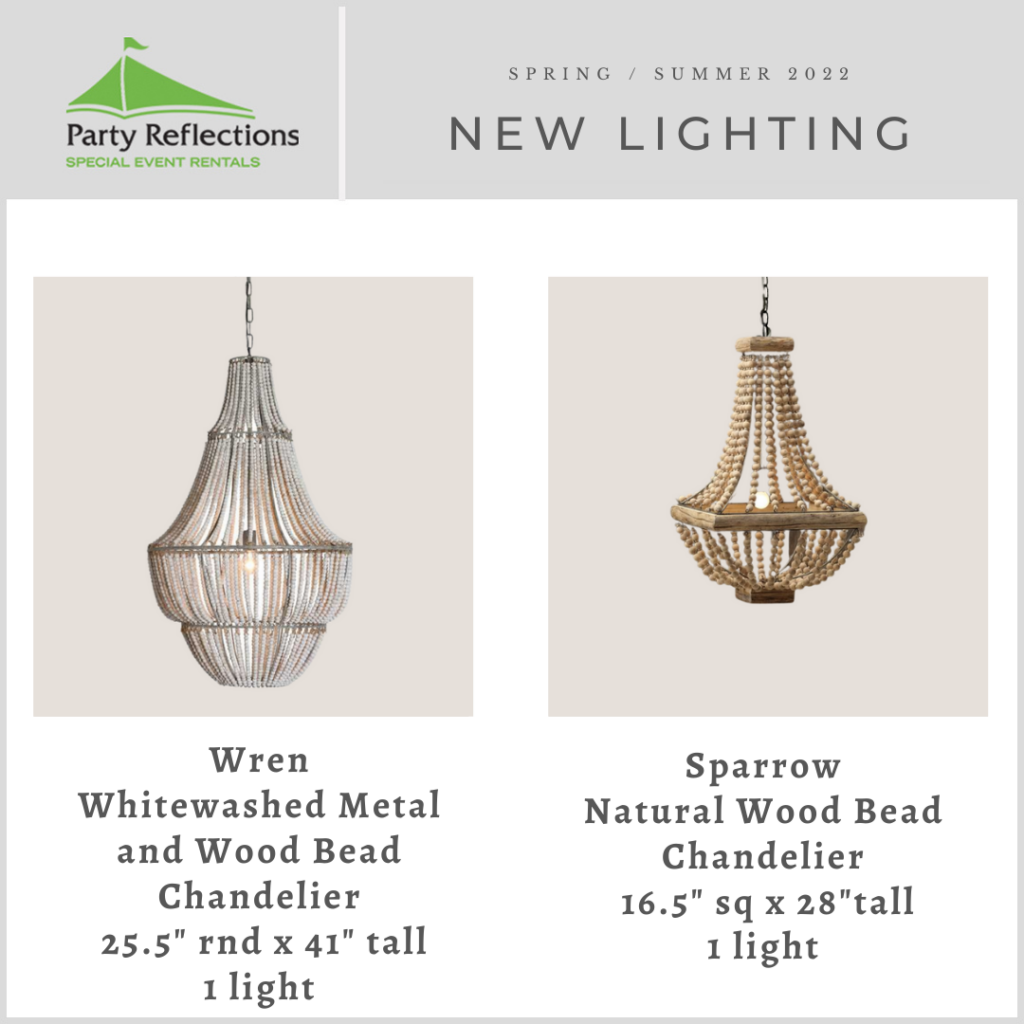 Transitional Lighting
These lighting styles vary and can work within a variety of styled designs. From wicker and wood to metal and cane, these fixtures will have impact throughout an event space. Some of these fixtures are large in size and others are small, but they all will make a lasting impression.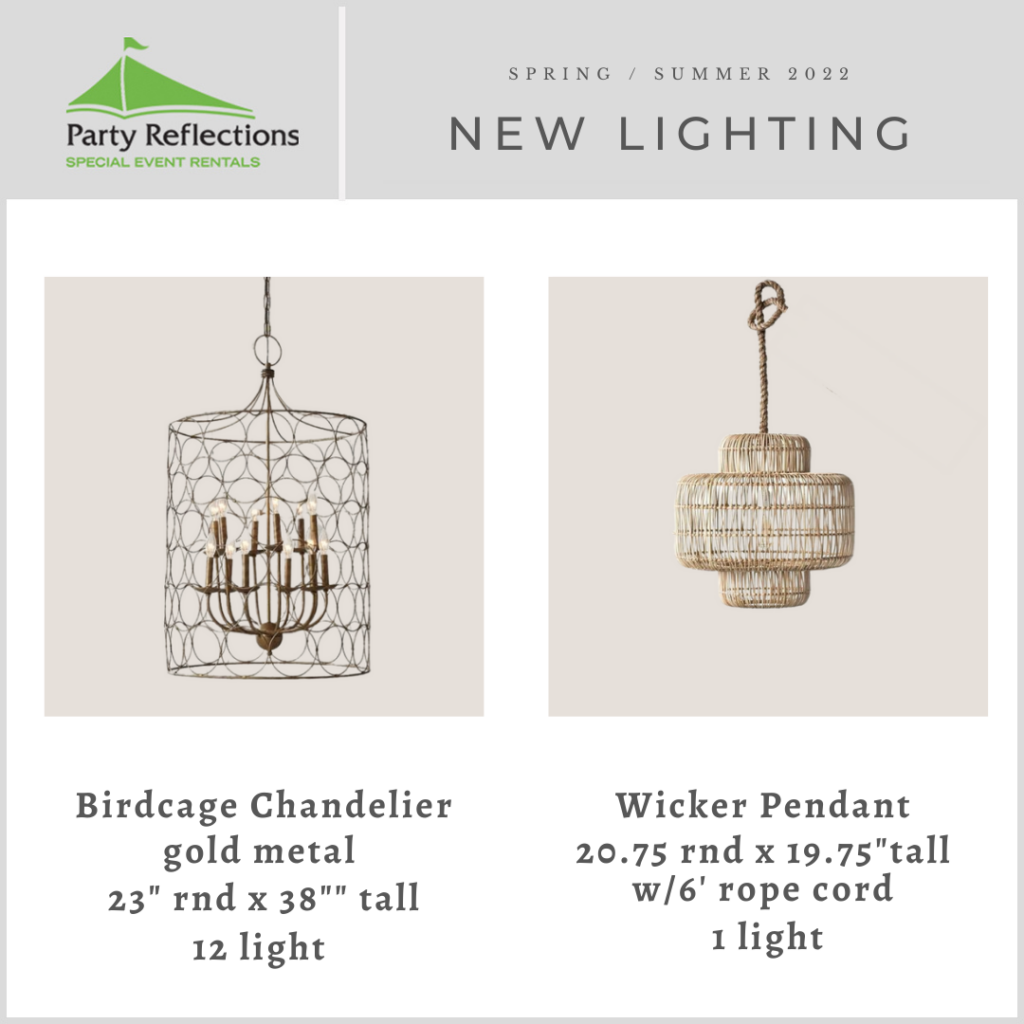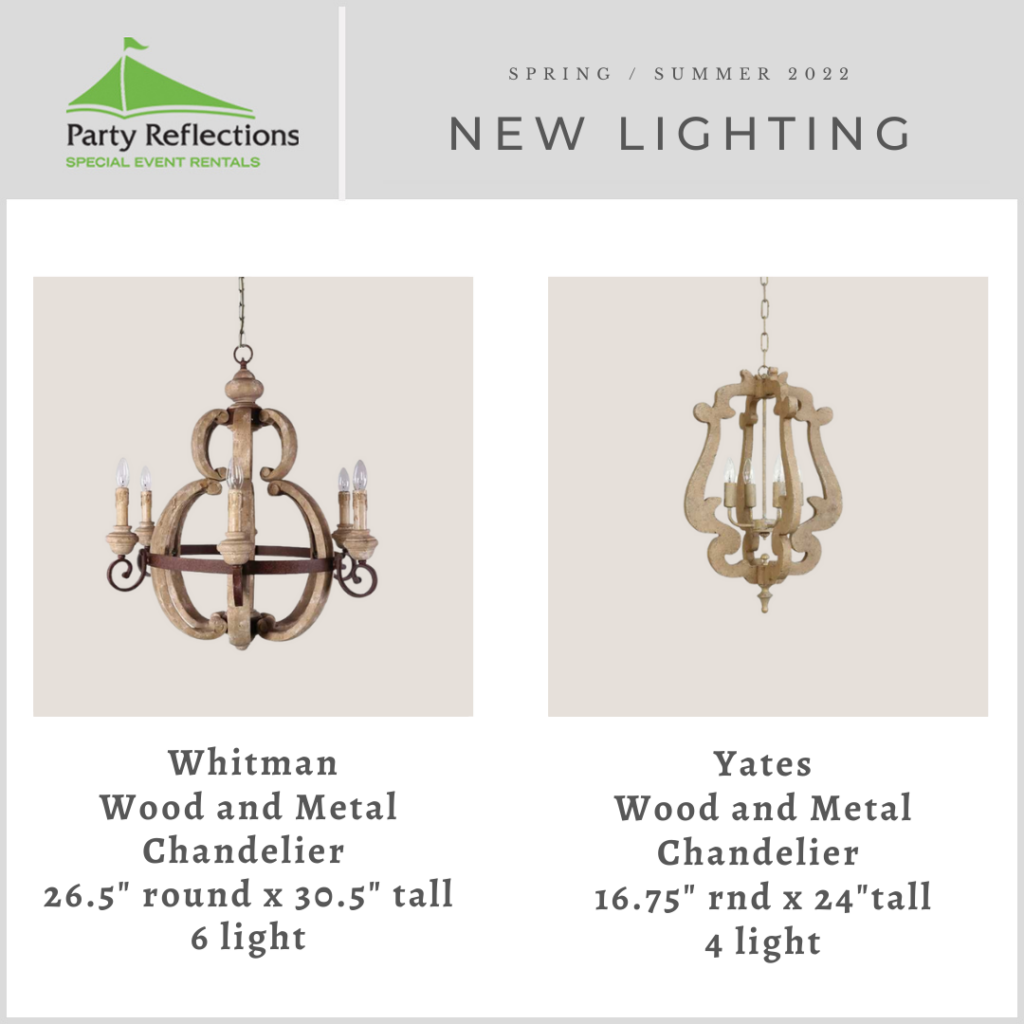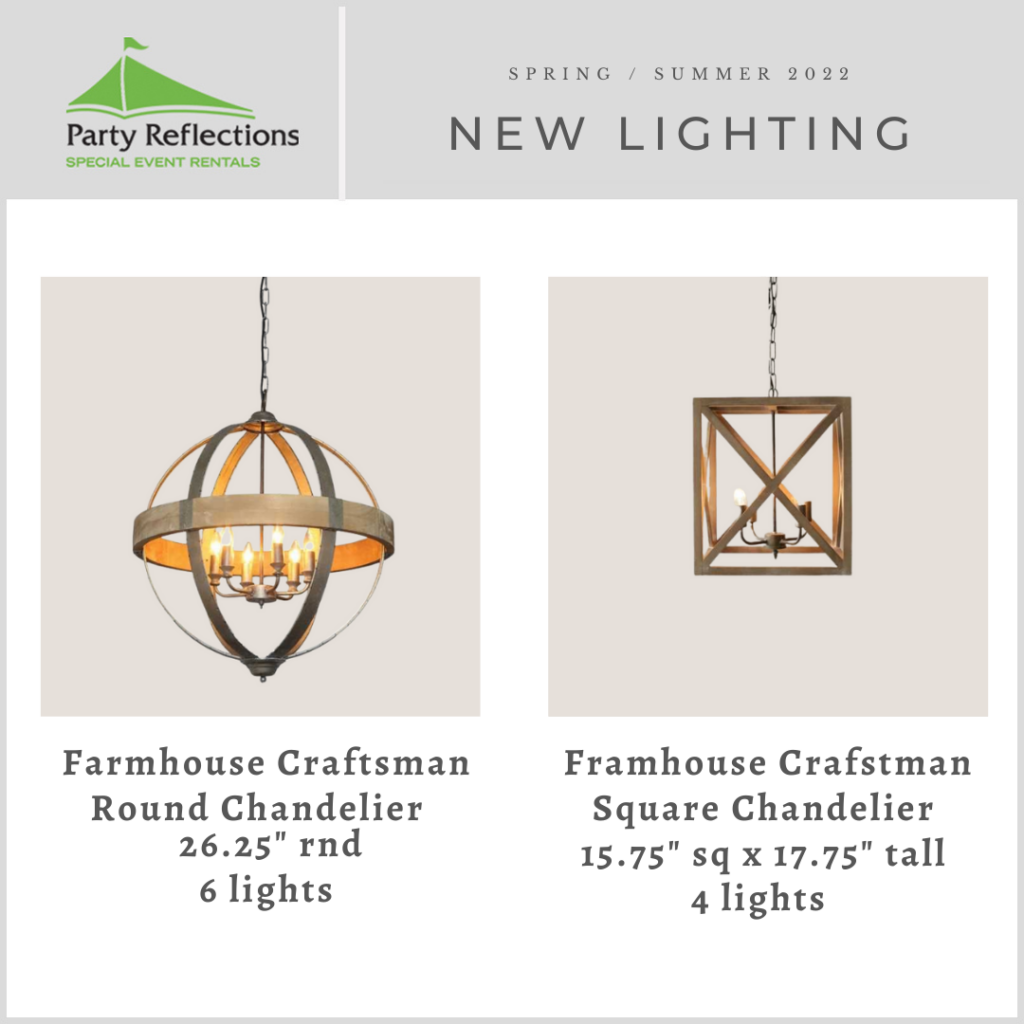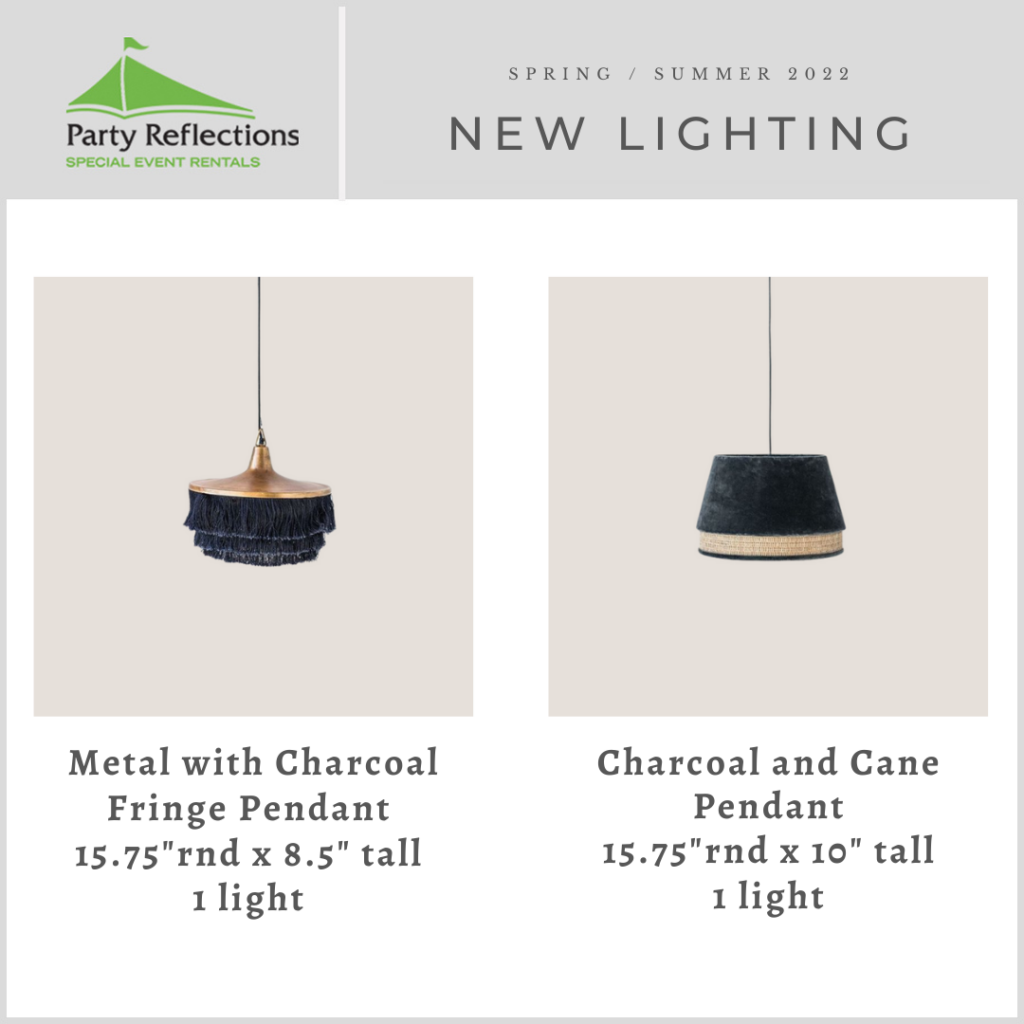 Next Steps
After scrolling through so much design inspiration, you will be ready to add these to your next event. Now that you have seen these distinct stylish lighting options, it is time to get planning. These are so fun, you may not even have an event on the books but should plan one now just to use it! Our team of event professionals will help you wherever you are in the planning process. Pick your style of lights and let's build a fabulous unique event around it. We have staff in Raleigh, Greensboro, Winston-Salem, Charlotte and Columbia that will not only help with you lighting choices, but can build a whole tablescape with chairs, tables, linens, china, flatware, glassware and more. We are ready to "Make It Happen!" #PRexperience