Party Reflections Launches New Website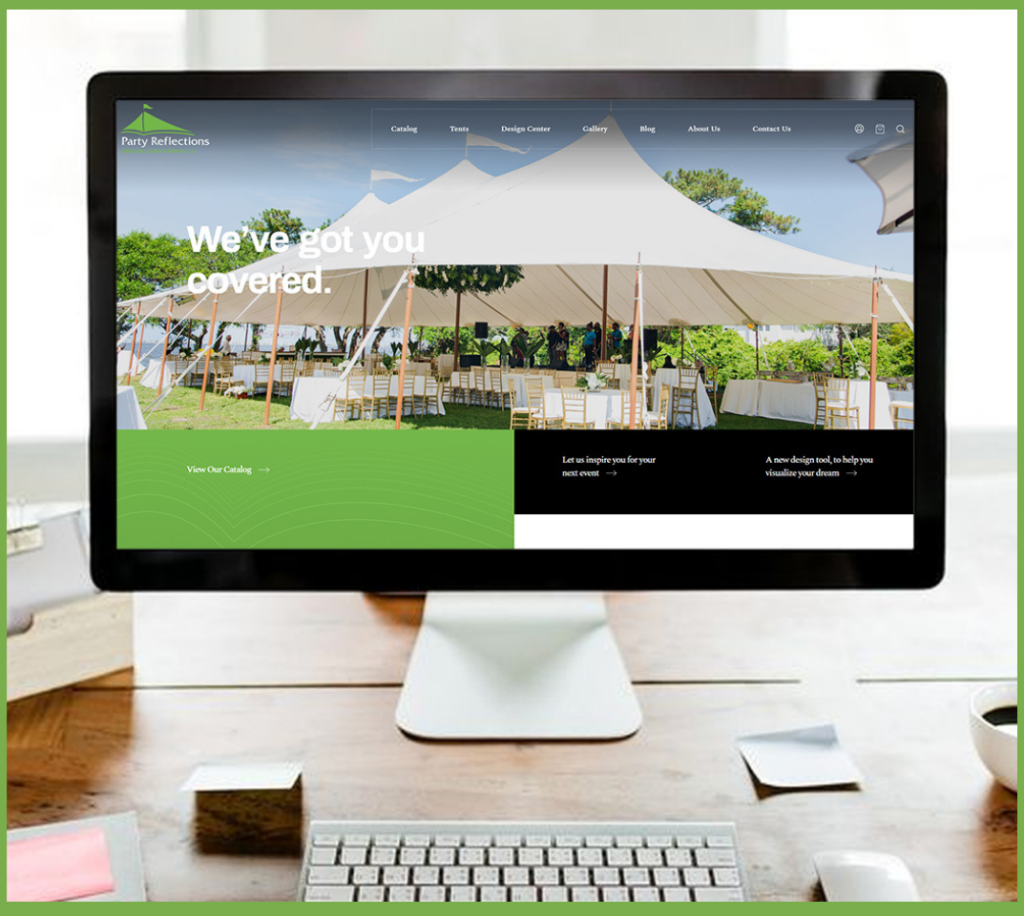 It is with great excitement that Party Reflections, Special Event Rental Company, has launched a brand new web platform on 2.16.2021. It is a complete redesign of our old site. Launched in 2014, the former website was new, improved and mobile responsive. At the time, were so proud of it and how we would be able to reach our clients. Fast forward 7 years and that site, while working, was not doing our clients any favors. In 2019 we decided to begin the exploration process of what it would take to create a fresh new look and functionality for the future. Little did we know that 2020 would present itself with a greater need than ever to have a strong virtual platform. While this project has taken months to complete, it is worth every moment it took to deliver this website to market. Enjoy the journey on "How it started." vs. "How it's going."
How it started…
The grey screen image is our first website home page. Scroll to see the Site we had for over 6 years. At the time they each were strong for our industry and for the evolution of the internet. However, they will not carry us forward as a brand or industry leader. Users expect more, especially now that our lives have been pushed to a virtual, socially distanced society.
How it's going…
The aerial image of the large tent installation lived on our home page for those 6 years.
The new site features a sailcloth tent that is inviting and ready to receive guests. It looks and feels like you want to walk in and take a seat.
Explore the Site
Creating a new website is no easy task. When you add in the complexity of thousands of products, multiple teams and locations, oh and a pandemic where events are on hold and staff is reduced and your web developer goes out of business, you have a hefty project. Thankfully, we were able to salvage 90% of the work done and hire a new, brilliant developer. As with any project, your goals have to be clear. Our objectives were to provide a resource for our industry with large product images and descriptions, present strong imagery to attract and inspire our users and create the virtual experience of a design appointment that allows you to explore options from the safety of your home or work.
Organizing thousands of products and images so you can locate what you need was vital. With many of the products, we provide multiple images to try and capture the color, shape and size. Product descriptions are included to help know the design and style of something as well as practical dimensions and weights where it was beneficial . The catalog is organized to easily find tables, chairs, linens and china. Browse the catalog and let it inspire you to plan your next event. Below is an example of how one item page can give you multiple looks at the product. This allows our clients to have a true representation of color, size, shape and a close up, detailed image.
This feature is truly an aspect that drove the redesign. While nothing replaces the ability to touch and feel the products, we wanted our clients to have the ability to design on the go or anywhere remotely. We have always had pride in having a design center in each of our locations in order for our customers to really see their vision come to life. Being able to envision your event design is essential to making decisions when planning an event. Now, with our virtual design center, you can make those decisions when it is convenient to you. We always invite you in to our showrooms to be inspired and to set the table you created in the digital platform.
Once you have created a virtual table design, you can save it to your own design account and go back to it later for reference or to make changes. If you are a planner, you can keep all your client designs here. If you are a bride, you can make as many as you want before deciding to commit. This also will house the request for quotes you have made. Your information is private and your designs are not accessible by our team. It is your safe space to put looks together to share or to save for a later date. Setting up your account is easy as selecting a user name and password. If you send your selected items to our team for a quote request, they will follow up with questions regarding table size and guest count. Using the design center is the first step in the process to planning your event.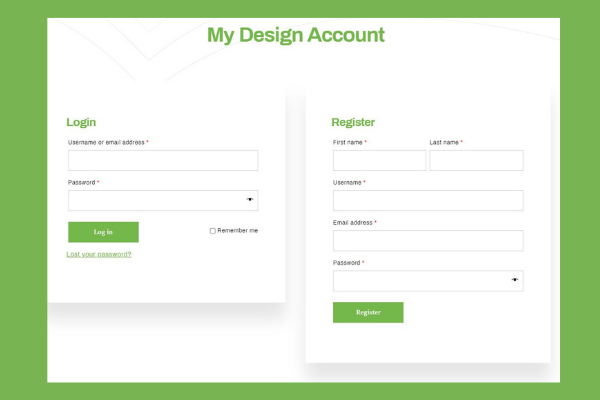 Resources
We have a new area that is where you will find resources that can be valuable to renting items and planning your next event. It is a place that will continue to grow as we add content. It will have information about our capabilities and what you may want to consider in renting. Scroll all the way to the bottom of any page and you will see how to access them.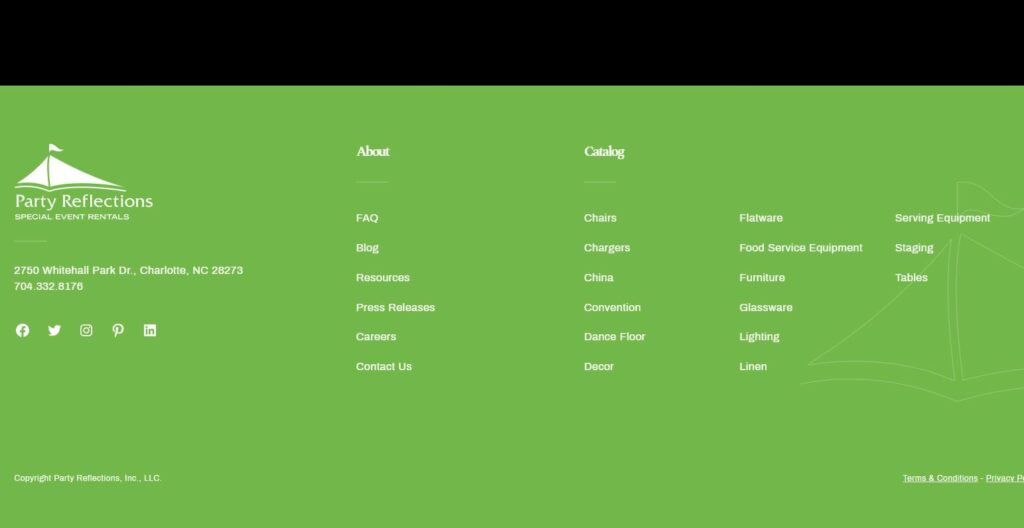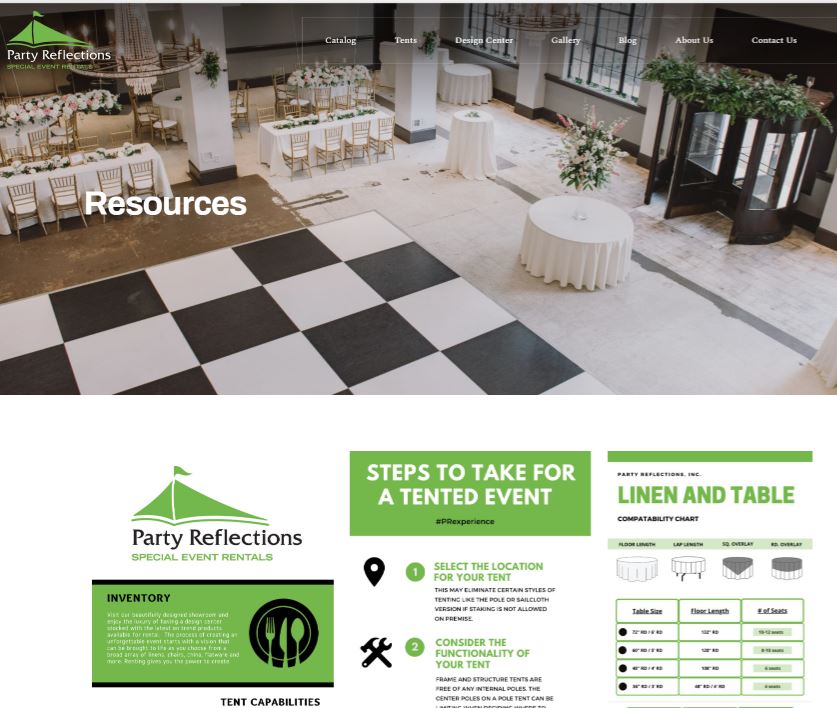 FAQ'S
Who doesn't love a good set of FAQ's. We all have them and in our industry, most people are asking the same questions. Take a look at our FAQ's and learn more about the rental process, delivery requirements and tenting. Our sales team is ready with any questions you may have. This list will help you know the basics to having a successful rental experience.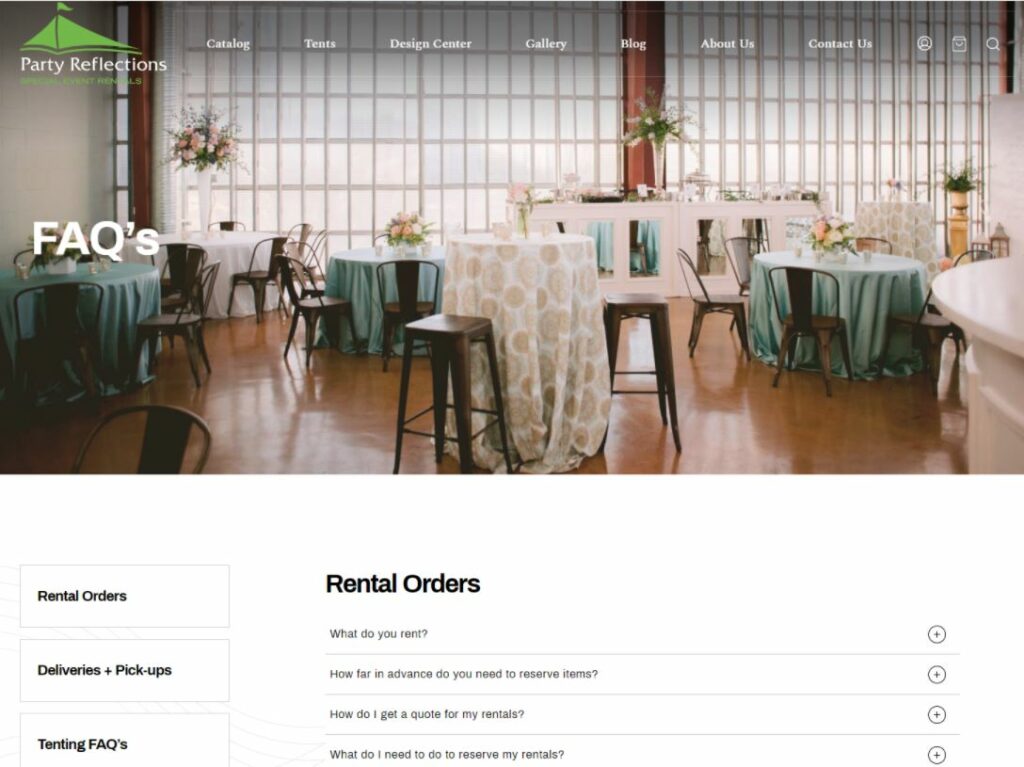 Next Steps
If you are reading this blog you are already where you need to be… on the new website! Now it is time to start planning and work with one of our event professionals to bring your ideas to life. You can use the "Tell Us More" tab located on the right of every page. It is a short "quiz" of what you will need and our staff will contact you with information. You can use the tent request information form or even the basic "Contact Us" page. If you are ready to get a quote, shop the catalog and fill your bag up with the specific items you want and we will put together a proposal. We are ready to serve you and it will be our privilege to do so. Cheers to creating great events and making lasting memories. #PRexperience