Instagram, Rentals & B2B Marketing
If Twitter gives you a 140 character platform to talk about your brand, then Instagram gives you an image platform to share your work! Party Reflections has created a social media strategy that encompasses the use of Facebook, Twitter, Instagram and Pinterest to showcase our brand and tell our story. The use of each of these platforms allows us to cross promote the incredible work we do with our industry partners as well as highlight who we are as a company.
Instagram is an incredible platform for the event industry and especially for a rental company like ourselves. In any given weekend during our busy season, we have over 300 events across our three locations that have our rental inventory in use. With great partnerships and a commitment to cross promote other vendors, Instagram provides a platform for sharing images from these events. Charlotte Event: Post by Indigo Photography Design come+together events. Columbia Event: Post by Southern Way Catering. Raleigh Event: Post by Leigh Pearce Weddings Venue Adaumount Farm.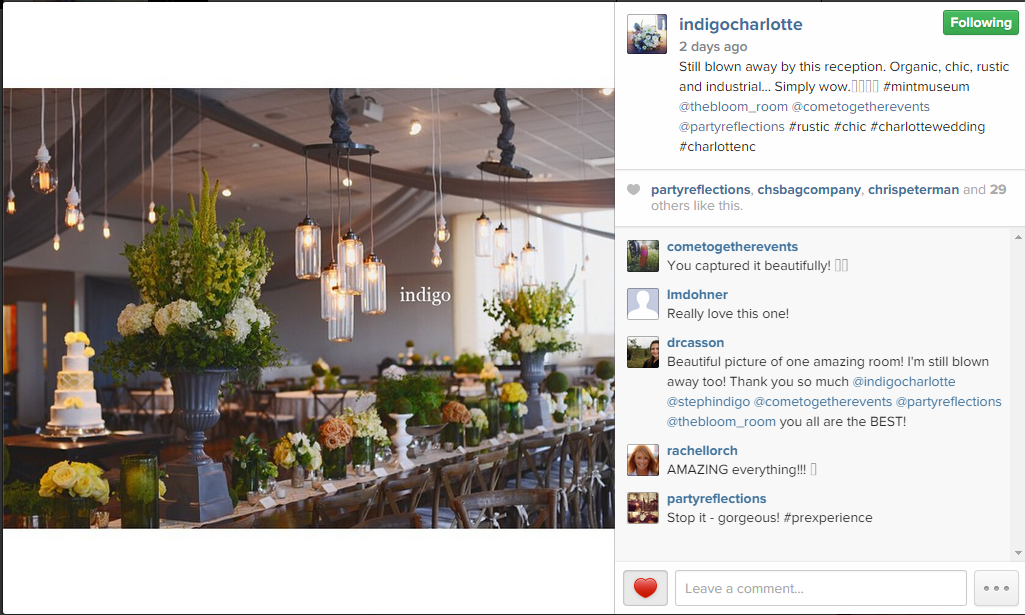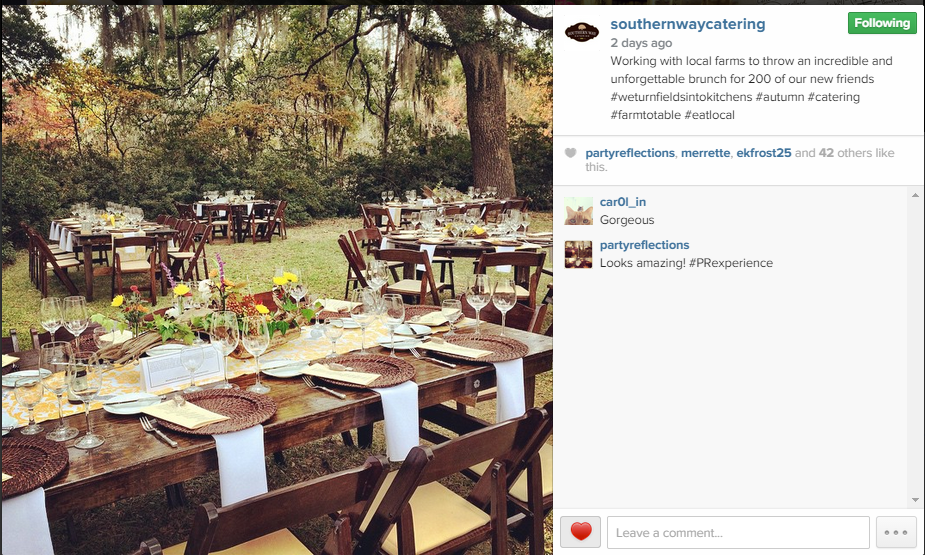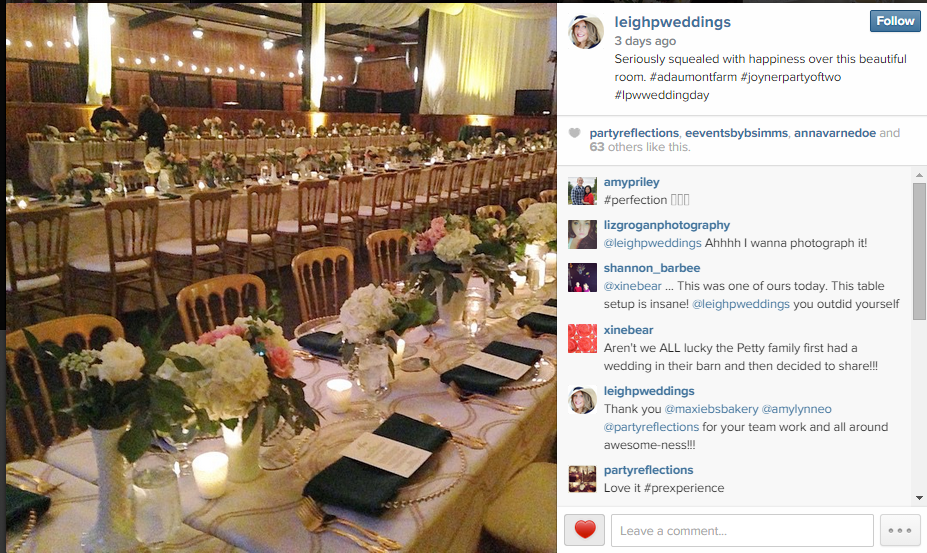 Before the likes of Instagram and picture sharing at events, we were lucky to get a picture without a ladder in the background. As an event rental company, our team members are typically the first onsite to set up and the last ones to leave. There is a big difference in what a tent looks like during set up and when guests arrive. The pictures that our wonderful partners share while their events are going on are the accumulation of all of the hard work it took to create the masterpiece for the client. A chair may be just a chair in our warehouse. It is something else entirely when seen behind the lens that captures the details of the well-crafted design. Raleigh Event: Post by Gather Together Events. Columbia Event: Post by By Invitation Only. Charlotte Event: Post by The Graceful Host Venue The Mint Museum Uptown.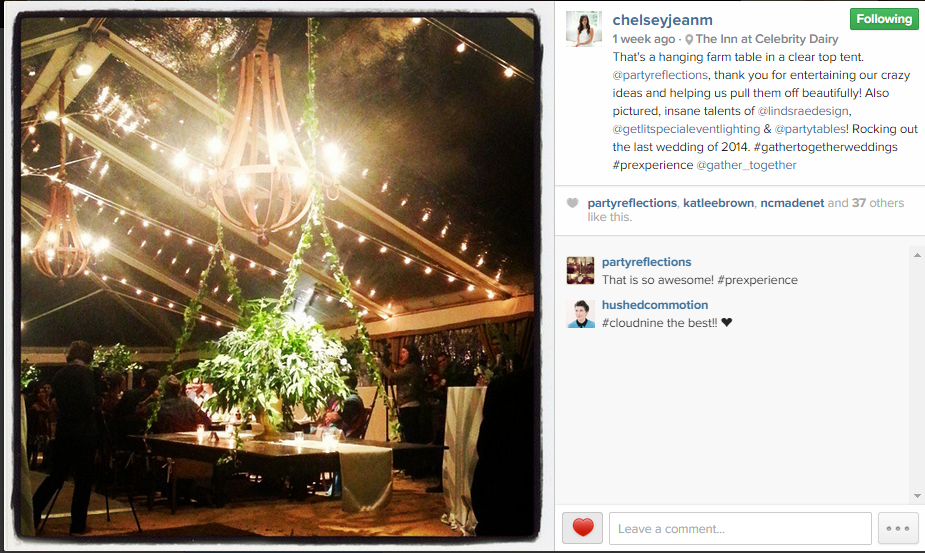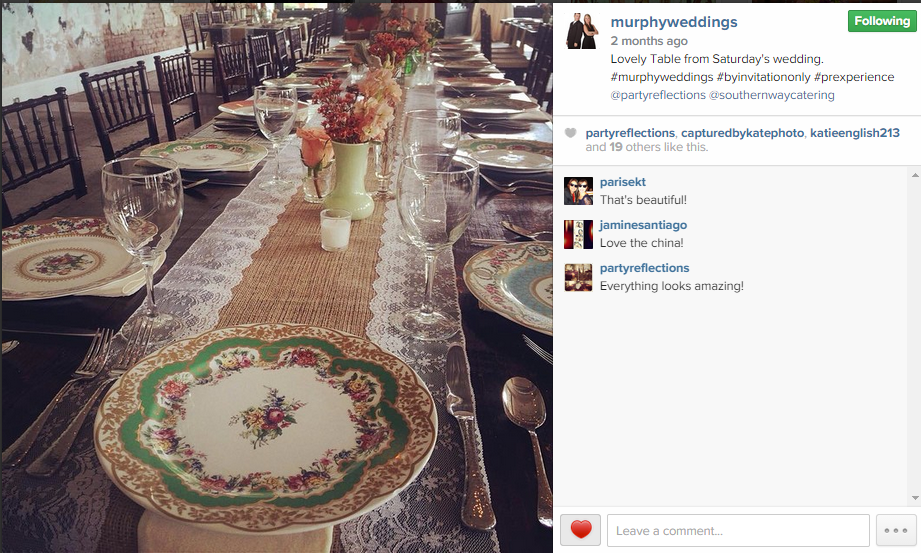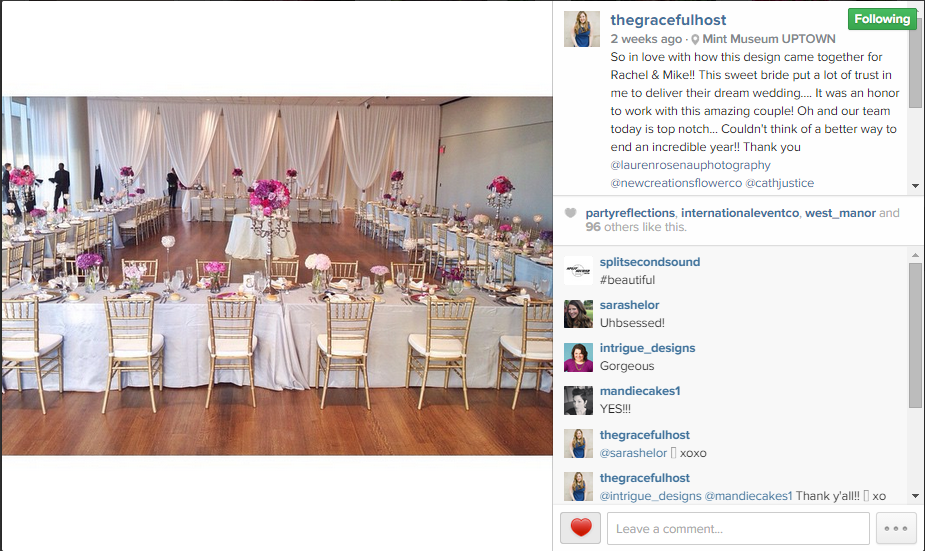 If you didn't know that Party Reflections was on Instagram, you can start following us at http://instagram.com/partyreflections or search @partyreflections.