Introducing the New Black Tent – First of its kind in the Carolinas
Meet the Onyx Frame Tent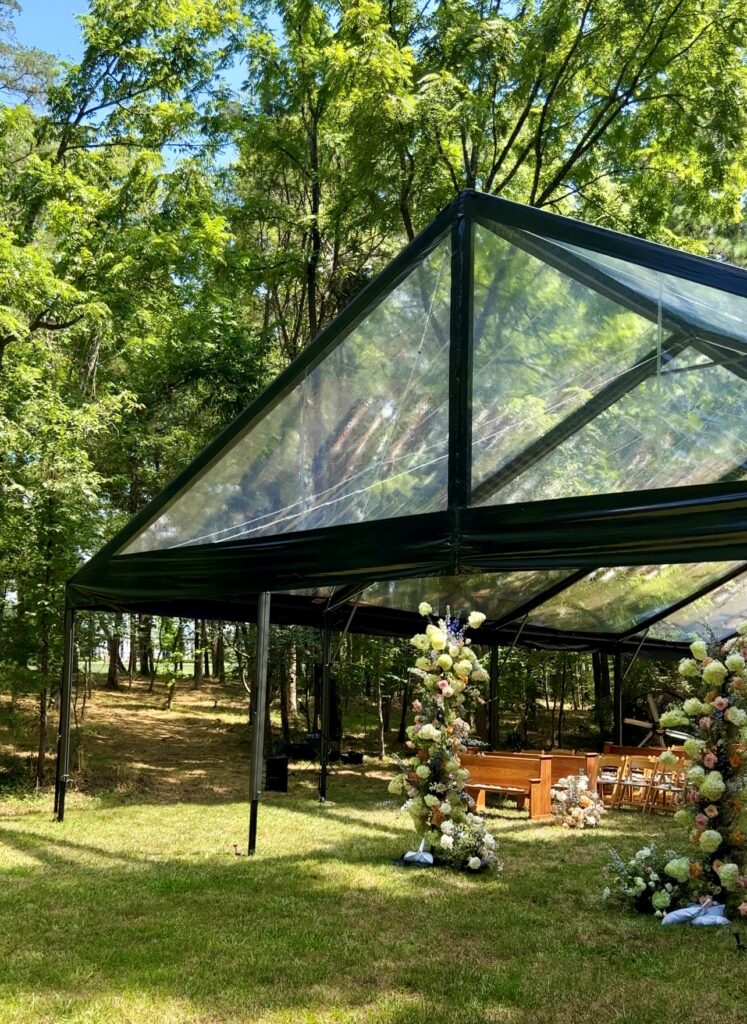 Prepare to be Inspired
When considering a tented event, there are so many options to consider. We have just added a whole new layer to the process. Introducing our newest luxury tent option: The Onyx Frame Tent with clear top. No matter how long you have been in the event industry or hosting events, tents have been a part of the planning process. The frame tent has had an option of white, light blocking top or clear top. And all come with the grey metal frame.
We are proud to bring to market a fully black framed tent with clear tops that have black trim. This tent can be a game changer for an event designer that is looking for something new. The black color adds a modern touch but can also lean to the farmhouse chic style that is very popular in new home builds. Black trim work is on everything. Let these images from a summer wedding inspire you. This is tent is a new blank slate to build into your next event design.
While this will not be our last, it is certainly our first…and only Onyx Frame Tent. Be sure to secure this tent with your account rep ASAP. You can request a quote online by contacting our team here.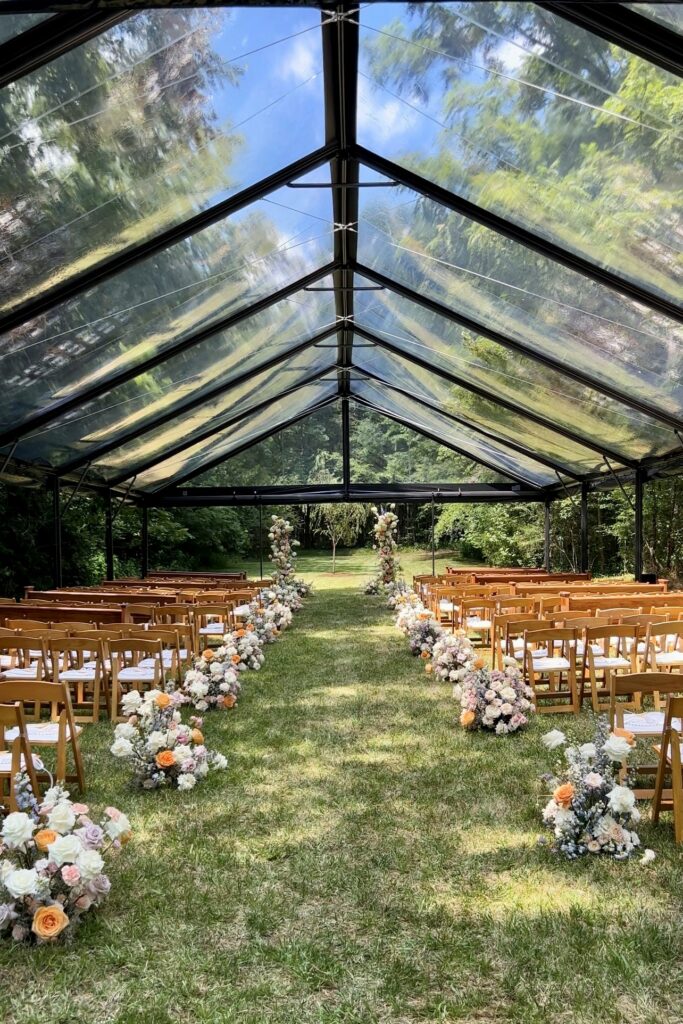 Give me all the details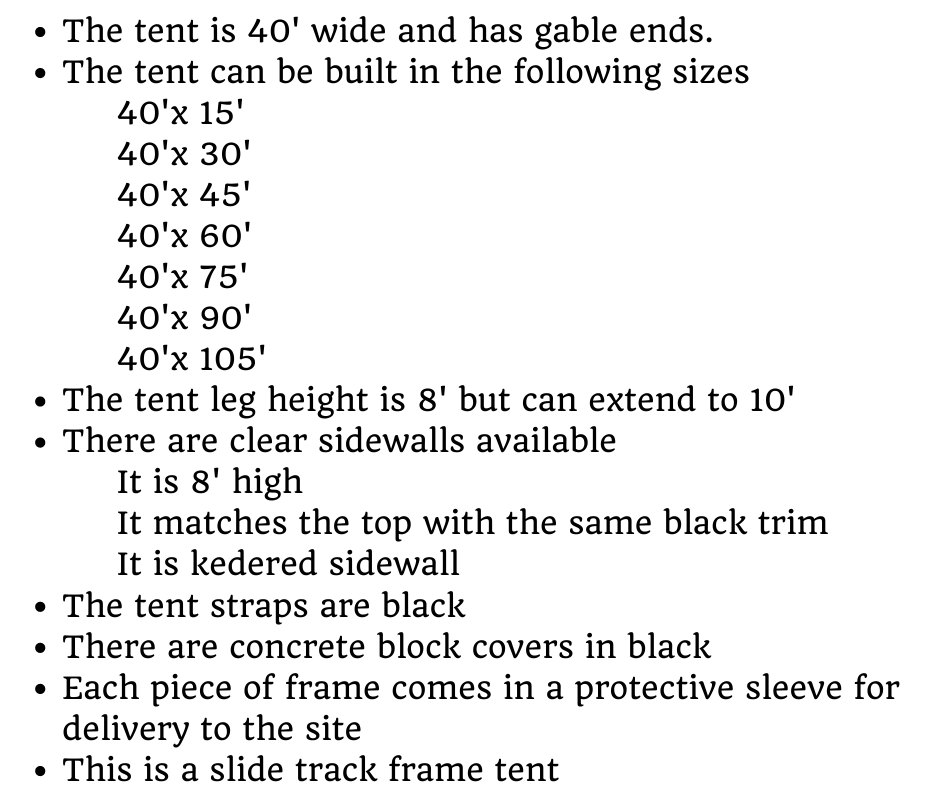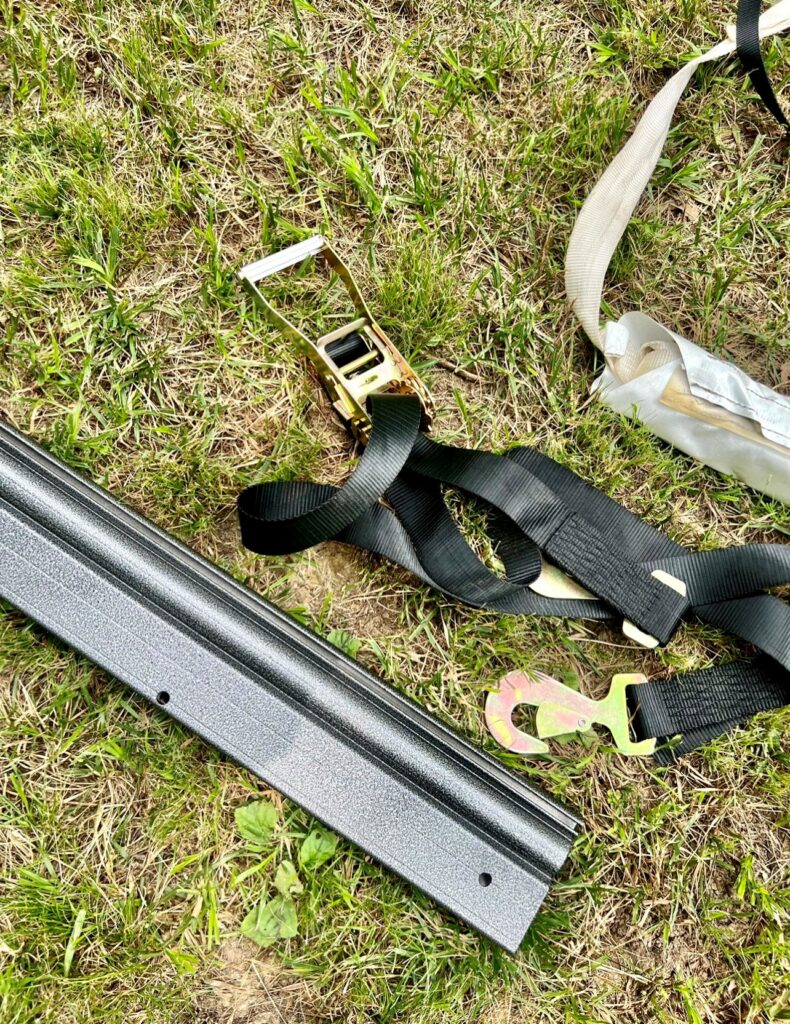 A Blank Canvas…in Black
When beginning an event design, you need a blank space to dream. The below pictures are with an empty tent so you can begin to envision how you would design it. Depending on the setting, the frame may actually blend to the background. Or in another location it may be the star of the show. What it will be is something your guests have never seen. Being the first of its kind in the Carolinas, it will create an event design that most certainly will be unforgettable. Contact our team to get the conversation started on how this tent can be at your next event.
Seating for the Ceremony Tent
While the New Onyx Tent is the star of the show, don't overlook the ceremony seating chosen. They utilized a combination of our Oak Wooden Pews and our Natural Wood Folding Chair. This combination is not only original it is slightly unexpected which paired wonderfully with this new tent. Guests were not only greeted with a tented nestled in a tree lined grove, they were able to bring the traditional church pews to the party. Browse our catalog to see all of our chair options as you plan your next event.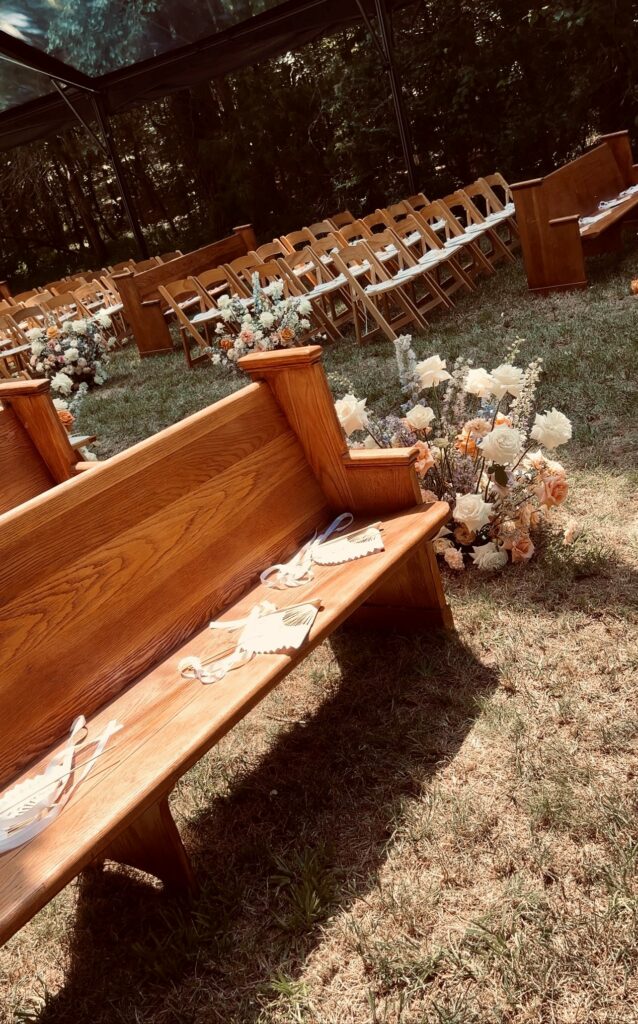 This event was a wedding held at the private residence of the bride's family.
Florals pictured are from La Petite Fleur | Wedding Planner: Scout and Grace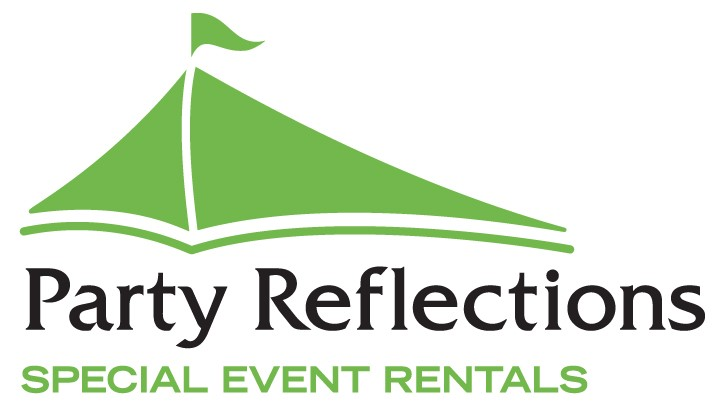 Party Reflections has showrooms in Charlotte, Raleigh, Greensboro and Winston Salem, North Carolina, and Columbia, South Carolina. We offer event rentals for any size event. We specialize in chair and table rentals as well as tent rentals for your party. #PRexperience