New Chandelier: Ellis Will Elevate Your Tent Rental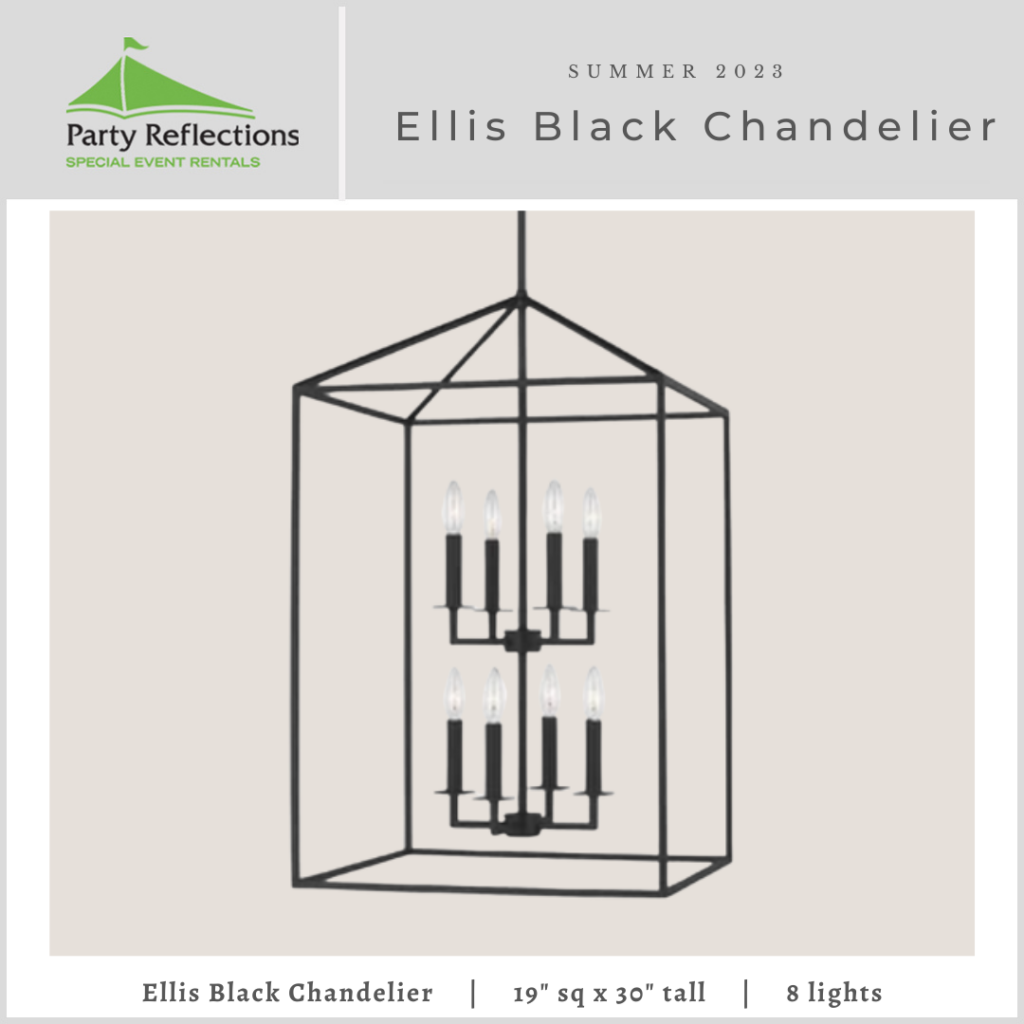 Ellis Black Iron Chandelier is now available to rent.
When a client asks for enough lighting to fill a tent over 300′ long, that all match and have a specific aesthetic, we get shopping. The Ellis Black Chandelier was first used at the North Wilkesboro All Star Race Activation in May of 2023. This massive tent served as hospitality suites for this historic race. It had been 27 years since racing had been at this track and they needed a build out to meet the needs. We brought in this new chandelier to add to this very custom installation.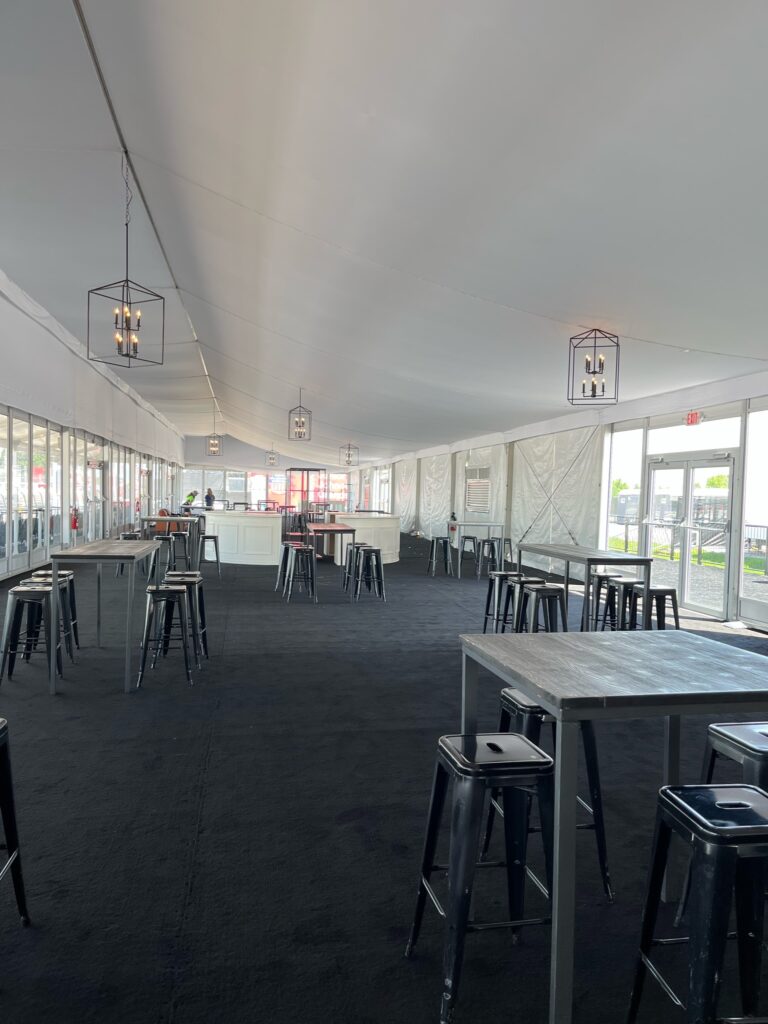 The Ellis Chandelier is black in color, has 8 lights and will give you both form and function in your event design. It measures 30″ tall which is substantial enough to hang alone and not get lost in the top of the tent. The thin frame can have decor added to it or be clustered when installed. Whatever your need is, these new chandeliers will fit into your event and elevate your tent installation.
The Tent Liner
If you are an event industry professional, you may also be wondering about the white ceiling of this tent. That is called a "smooth liner" and only works in structure tents to create a visual aesthetic that is very different from the gathered fabric liners you may be familiar with. It is a similar material of nylon/faux taffeta feeling, but is smooth to create a flat surface. It hides the beams, wires and purlins that are part of the tent structure. There are certain tents and applications that this type of liner can be used. Please consult our experts to determine if it will work for you.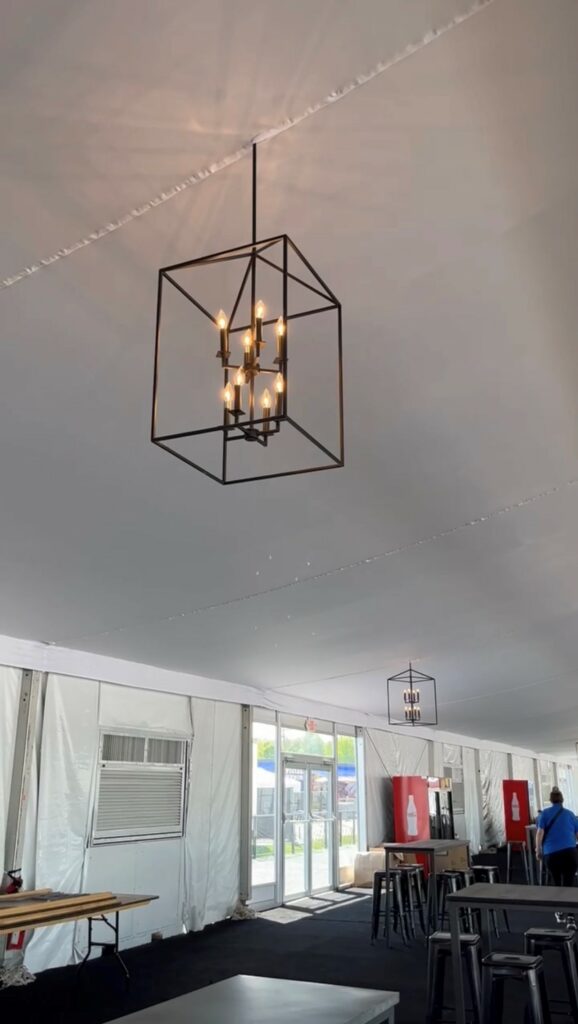 This custom build out included all Party Reflections product. You can see Our Montgmery Bar and Truman barstools as well as Rigby Communal and Pub Tables. Baxter Back Bars were used at the bar .
The Tent
This custom built tent was a 50′ x 328′ structure tent. That is 16,400sqft. of track side viewing pleasure. It was on a 23,120 sqft. leveled flooring system that included stadium seats on the track side. It has an internal gable that runs the full length of the tent to create the outdoor viewing boxes. The entire tent was carpeted and air conditioned.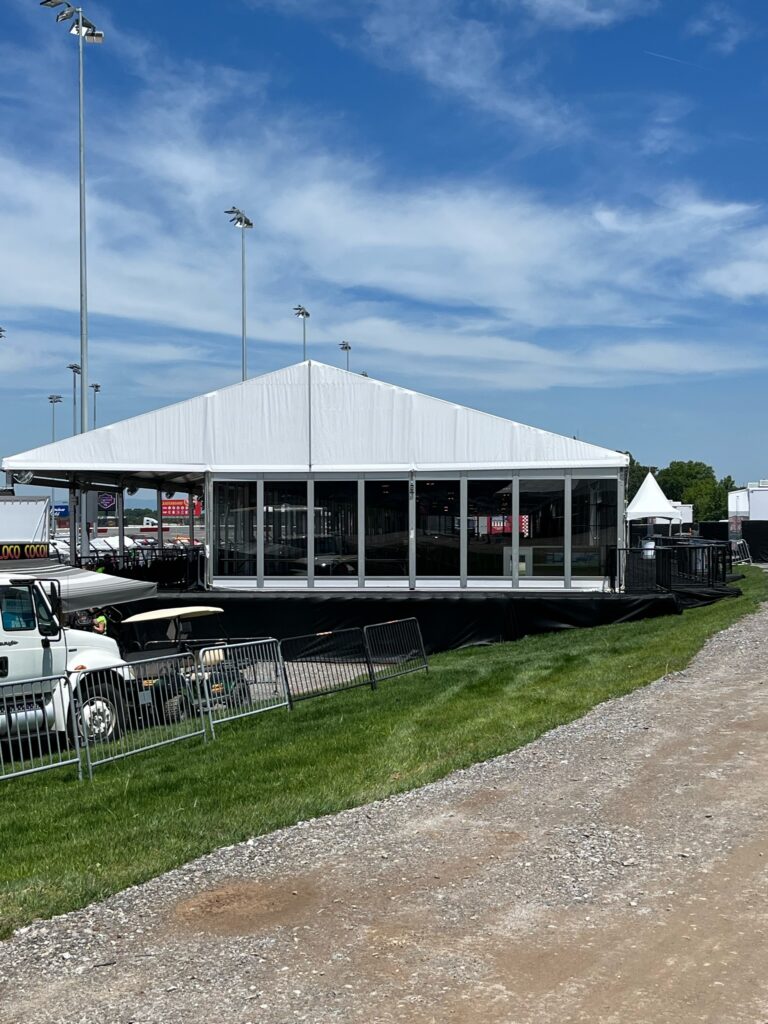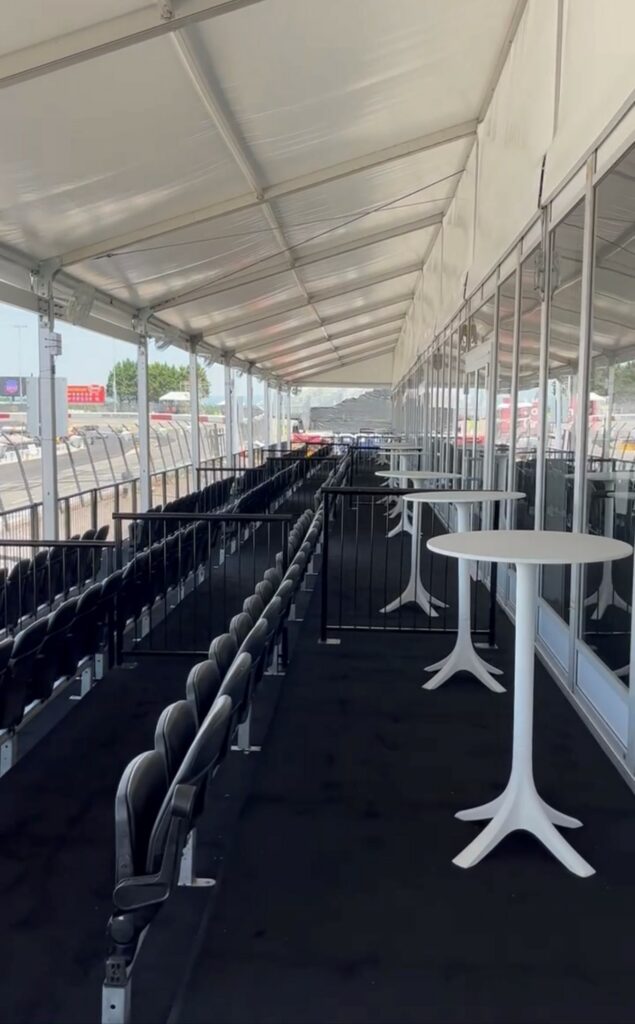 Share with us some of your needs and we can design the perfect tent for your event. Click this link to Request your Quote.
Soft seating was also used and those items are available through PR Design Collection, our boutique event rental division. A brand new chair was introduced for this event and it is the Aston Beige Arm Chair. It was paired with the Cecil Leather Sofa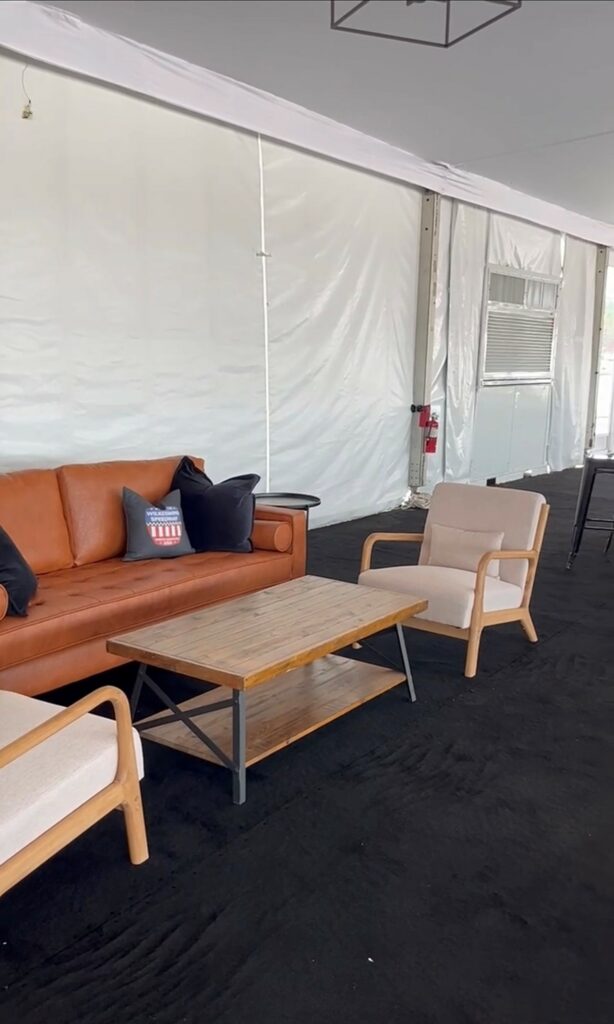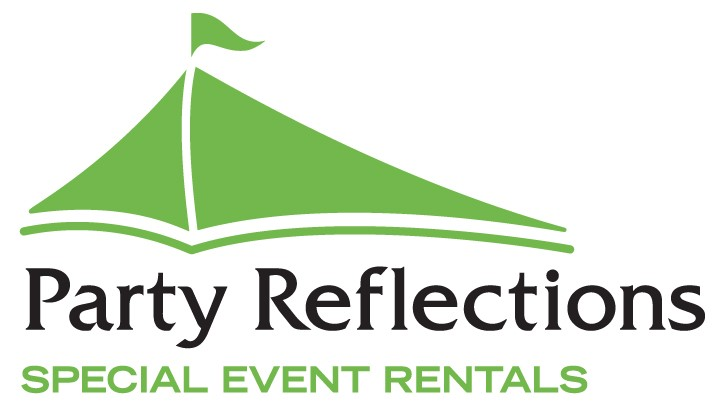 Party Reflections has showrooms in Charlotte, Raleigh, Greensboro and Winston Salem, North Carolina, and Columbia, South Carolina. We offer event rentals for any size event. We specialize in chair and table rentals as well as tent rentals for your party. #PRexperience