Living Coral: Pantone 2019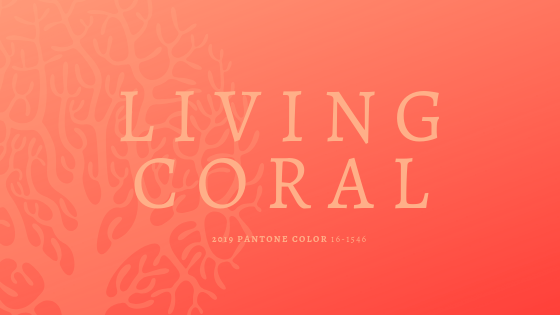 Who: Pantone is known for their Pantone Matching System (PMS). This system is essentially a color catalog. It guides color matching with distinct colors. It is a proprietary system that entails the PMS color numbers and pigment values that are protected property and is not for free use.
What: "The Pantone Color Institute is the business unit within Pantone that highlights top seasonal runway colors, forecasts global color trends, and advises companies on color for product and brand visual identity. Through seasonal trend forecasts, color psychology, and color consulting, the Pantone Color Institute partners with global brands to leverage the power, psychology, and emotion of color in their design strategy."
Where: The company itself began in New York City in the 1950's under a commercial printing company. Today, the Pantone Institute is headquartered in New Jersey.
This year marks the 20th year of the "Pantone Color of the Year." The Pantone Institute searches high and low for color influences all around the globe. During the search for the next Color of the Year, Pantone considers things like art, fashion, pop culture, film, along with social and economic factors just to name a few. The annual Pantone color that they choose will have major impact on the design, planning and purchasing of products that companies look to for influence for the upcoming year. In the Special Event Industry, we see this influence in table linens and other design elements. At Party Reflections we have several options that can be utilized to create the perfect Living Coral concept.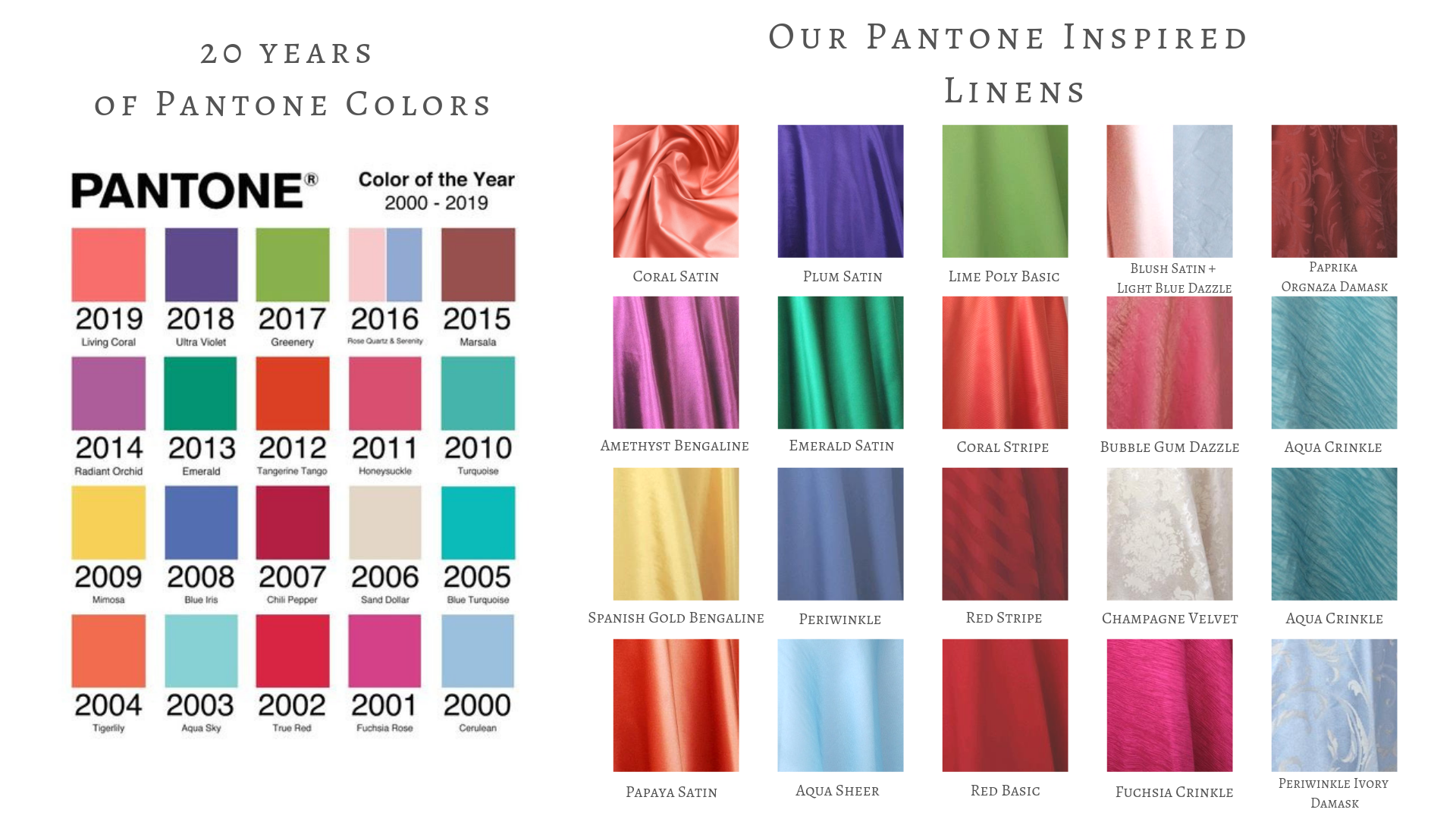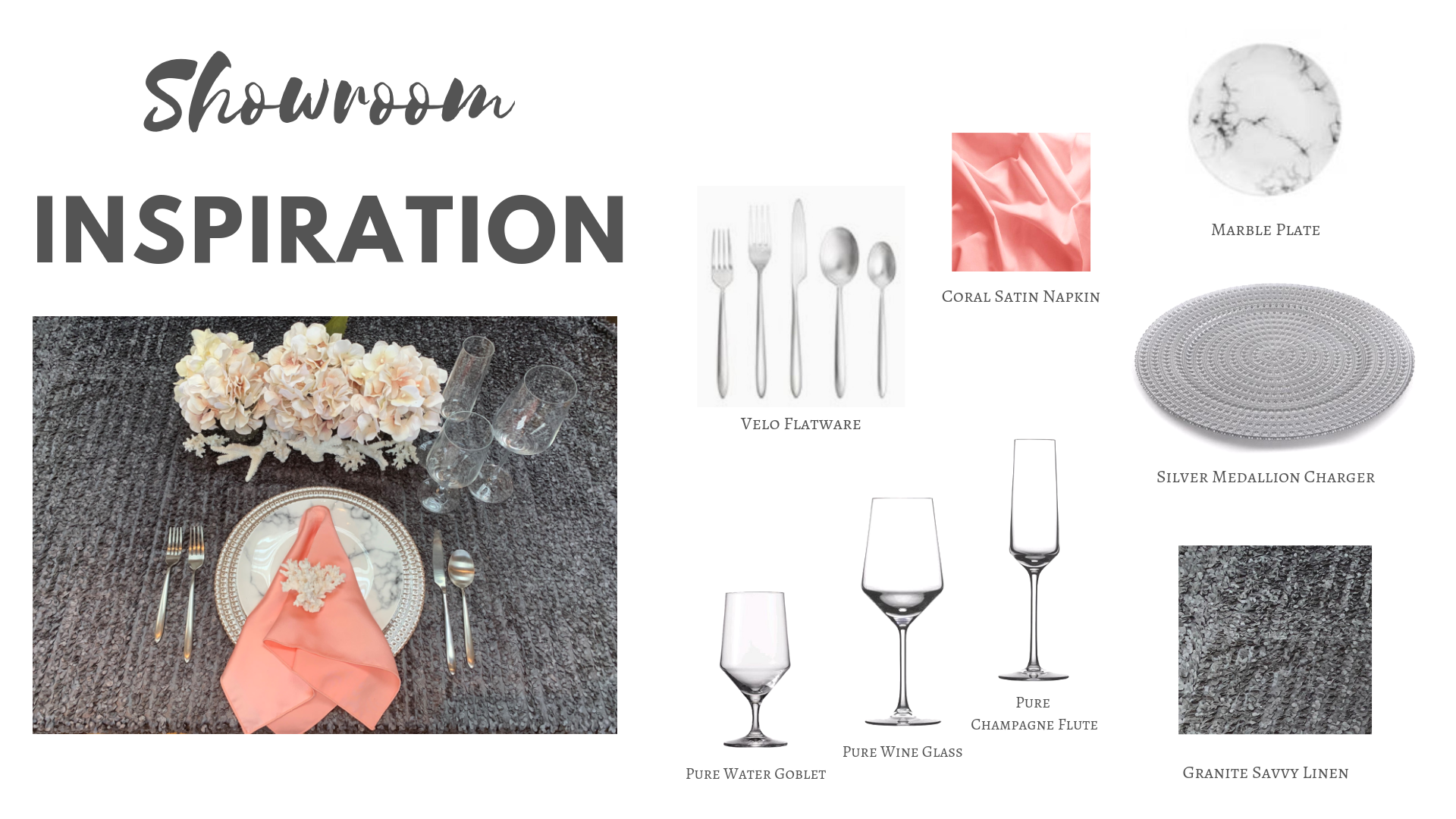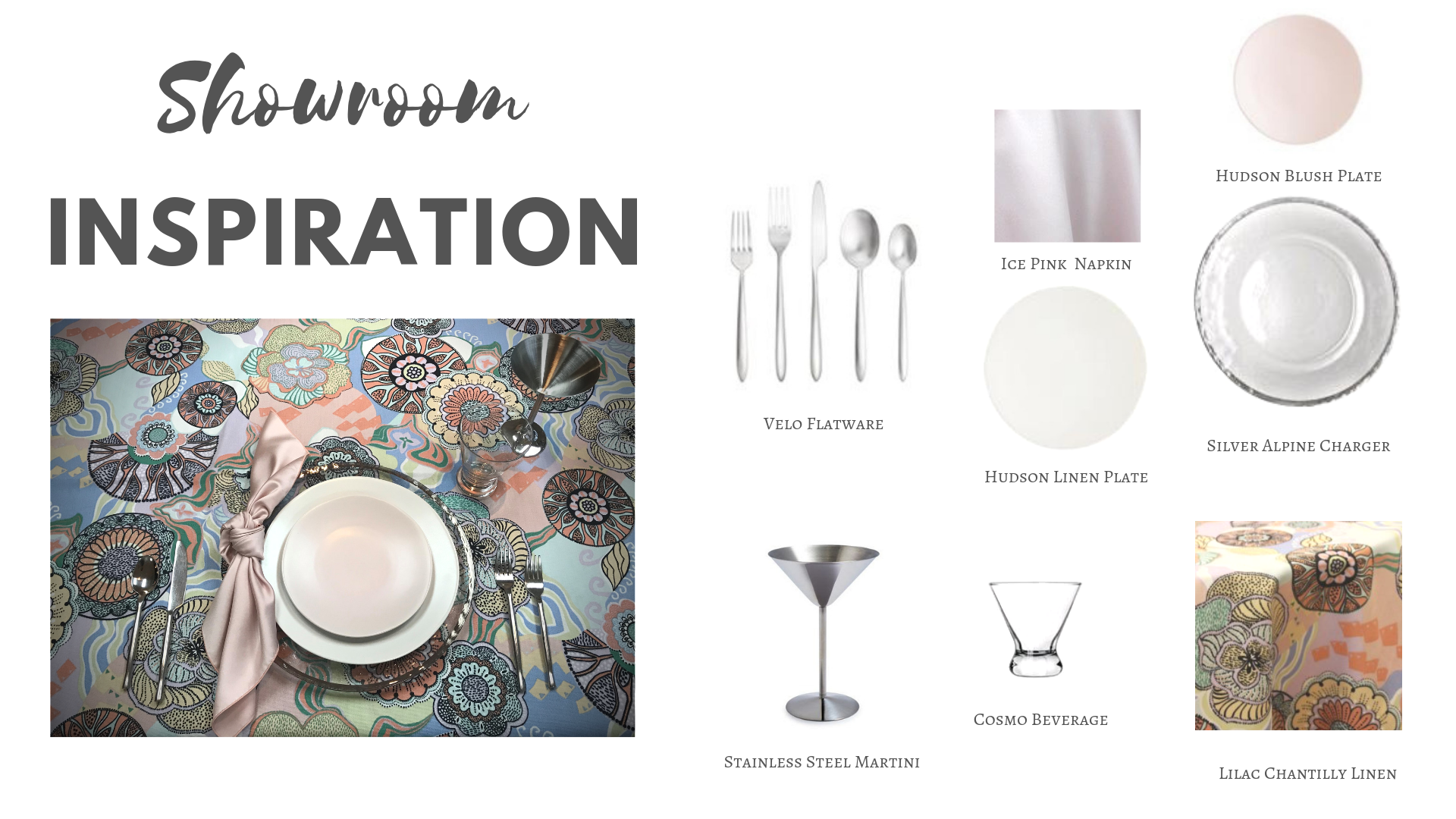 Pantone is known to pick the color of the year as a representation of an influential event or social cause in the world.
TWO COLORS WERE THE COLOR OF THE YEAR IN 2016. ROSE QUARTZ & SERENITY WERE CHOSEN TO BRING AWARENESS TO GENDER EQUALITY.
THE COLOR GREENERY WAS CHOSEN IN 2017 TO SHOW A RECONNECTION WITH THE ENVIRONMENT AND CLIMATE CHANGE ISSUES.
WITH POP CULTURE INFLUENCE, 2018 PICKED ULTRA VIOLET TO REPRESENT THE INFLUENCES OF DAVID BOWIE, PRINCE AND JIMMIE HENDRIX BRINGING ONE OF A KIND EXPRESSION TO PEOPLE.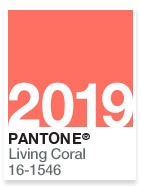 THE CURRENT COLOR OF THE YEAR FOR 2019 IS LIVING CORAL AND IT SPOTLIGHTS THE ENDANGERED LIVING CORAL REEFS.
Living coral is none other than an endangered species that Pantone is bringing to the spotlight this year. Three quarters of the world's coral reefs are being threatened, according to aqua.org. Over fishing, pollution, global warming, high sea temperatures along with hurricanes and typhoons are just some of the factors that account for the bleaching and the endangerment of this species.
Pantone is not just a color. Pantone has so much more of a deeper grasp of what's going on present day globally. Whether you enjoy the color of the year or not, the Pantone color will always have a deeper meaning than the color you see on the surface.