Lockheed Martin F-16 Block 70 Aircraft Delivered in our 30m Structure Tent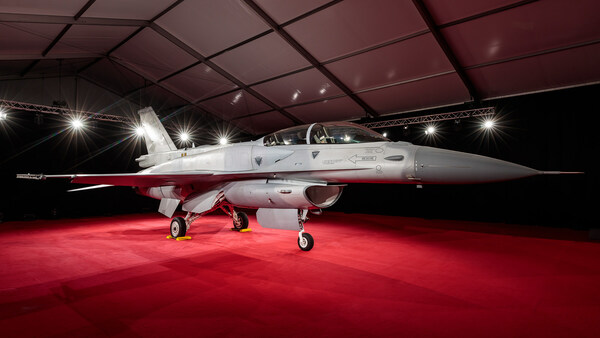 We've Got You Covered
It was a very big day in South Carolina when Lockheed Martin delivered their F-16 Block 70 Aircraft in front of a distinguished crowd and under a VERY LARGE Tent. Our 30m Losburger structure tent was installed to house the event and the newest addition to the Royal Bahraini Air Force. Read full press release on the Lockeheed Martin website. Our structure had to be built in one installation then our crews returned to remove the end gable to allow for the aircraft to be pulled into the tent. The structure was then enclosed to prepare for the reveal on March 10, 2023. After the highly anticipated ceremony, Our team returned to remove the end gable once again and the aircraft was removed from the tent. Once the area had been cleared, our crews returned to strike the entire tent and flooring that had been center stage on an international level for the day.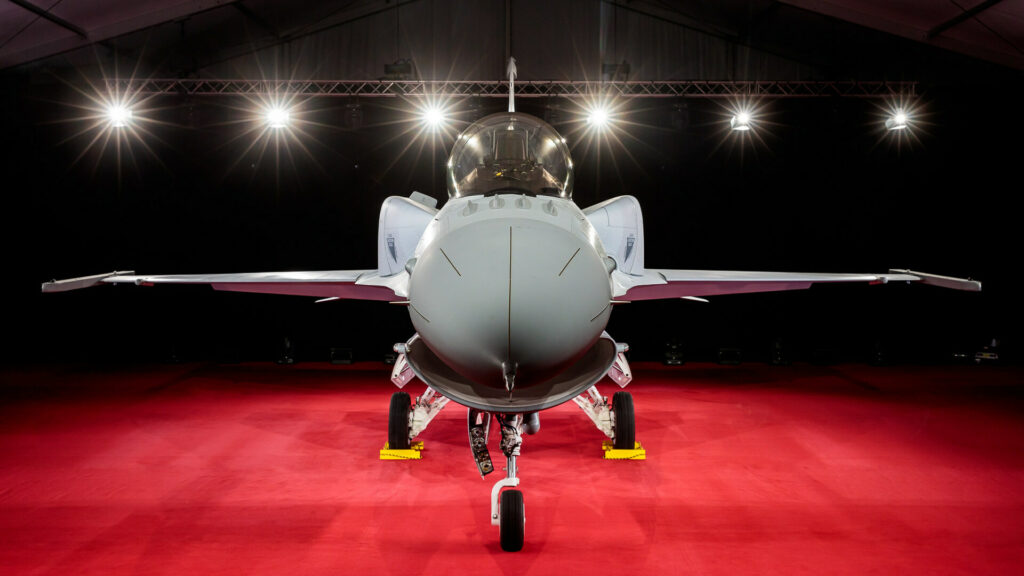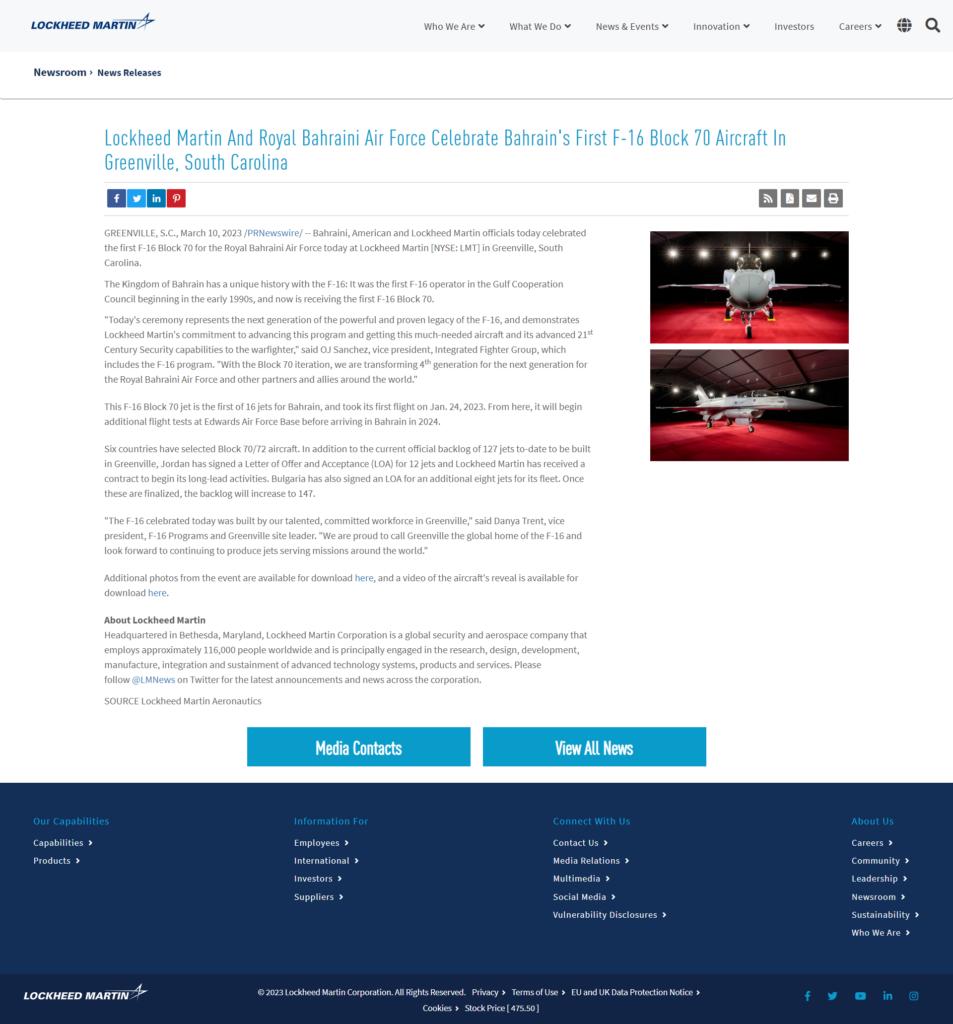 "I need the biggest tent you have!"
Throughout the years we often have customers calling in to get "the biggest tent you have." When it is actually they need a tent to cover the biggest event they have ever hosted. We love to get those calls. Every event is big and a unique celebration. This event produced by Lockeheed Martin was history making as they introduced the next generation of aviation. The preparation for our team was full of anticipation to house such an a elite aircraft.
The largest tent we own is a structure tent that measures 100ft wide, or 30 meters, and can go as long as you need it to. The tent we built for this ceremony was 100'x180′, or 30mx55m. It also utilized flooring for the entire structure. This opportunity was one of a kind and proves tenting is not just for weddings! It is the perfect solution to any event and nothing can compare to this application. Proving once again, Party Reflections has got you covered!
Party Reflections is a special event rentals company headquartered in Charlotte, NC with offices in Charlotte, Raleigh, Greensboro and Winston Salem, North Carolina, and Columbia, South Carolina. We offer event rentals for any size event. We specialize in tent rentals as well as a large variety of tables, chairs, linens, china and glassware for your party.
#NCeventplanner #SCeventplanner#TentedEvent #TentRentals #EventRentals #EventProduction #SpecialEventRentals #NCEventPlanner #SCEventPlanner #TeamWorkMakesTheDreamWork #PartyReflections #EventPlanningSuccessStory #LastMinuteTentedFundraiserAchievementUnlocked #EventProfessionals #CharlotteNCEvents #EventPlannersrock! #F16aircaft