Reserved Seating – Chairs and Barstools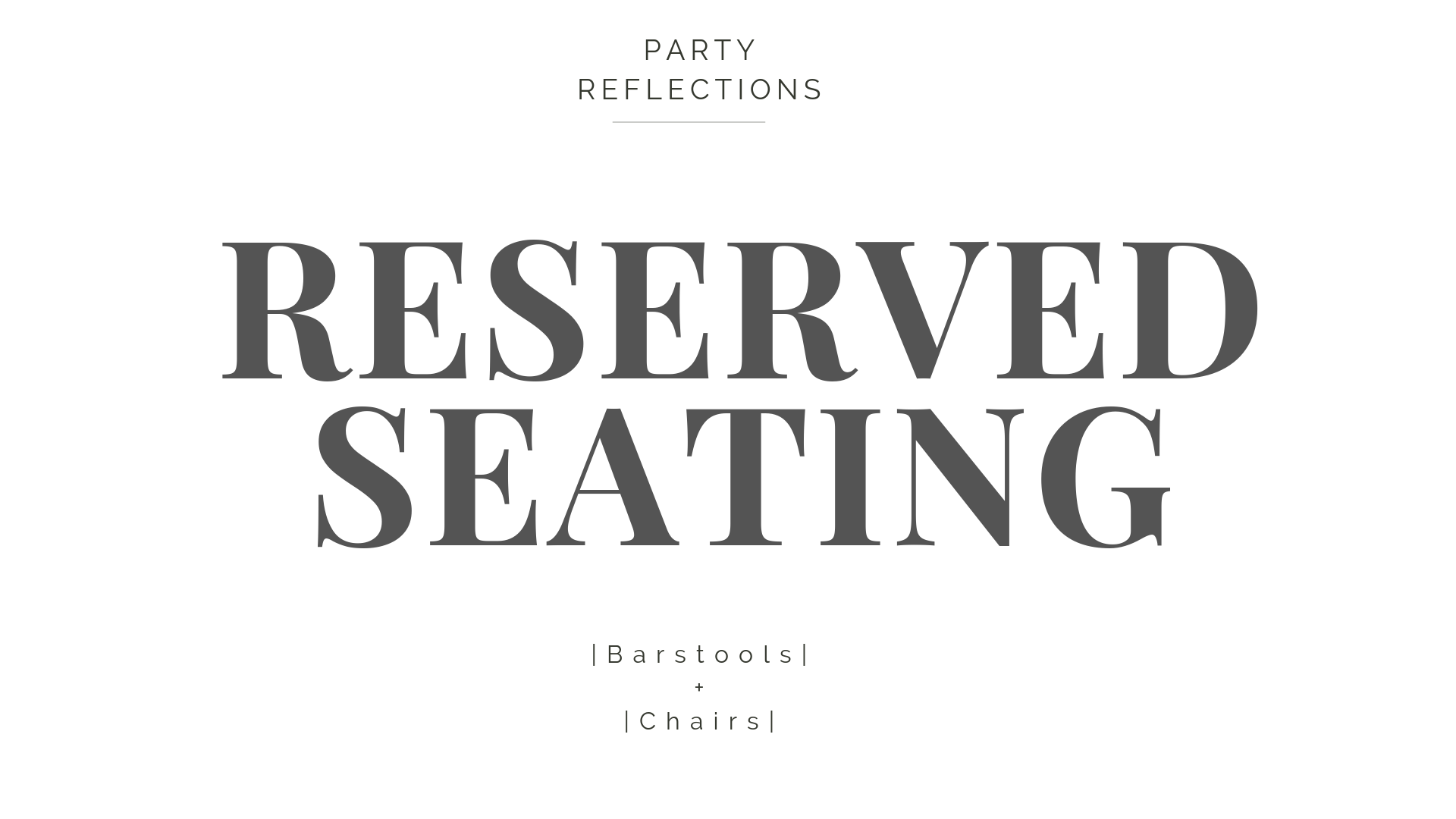 Have a seat!
We are showcasing our Party Reflections expansive chair rental inventory that we have available in our Charlotte, Raleigh, Greensboro and Columbia locations.
Why limit your upcoming event with standard seating?
Our seating options at Party Reflections have everything you need to make your next event the most memorable. From our Chiavari Chairs having interchangeable colored cushions to our Gold Chateau Ballroom Chairs that bring elegance to any room it serves, there is a chair to meet your need. Seating is an event necessity. With inspiration in mind, the ability to switch things up with a different color or style of chair elevates any event experience. So, "have a seat" and explore our event chair inspirations that take it to the next level.
When looking to transform a venue, the choice of chair rental style can add the element you need. Our Specialty Chairs that we house are the Ghost chair, Gold Chateau Ballroom chair, Holden White Wash chair, Antique Tuscan chair and the Truman Chairs. These are not only show stoppers, but they also add that extra design aspect to the overall event.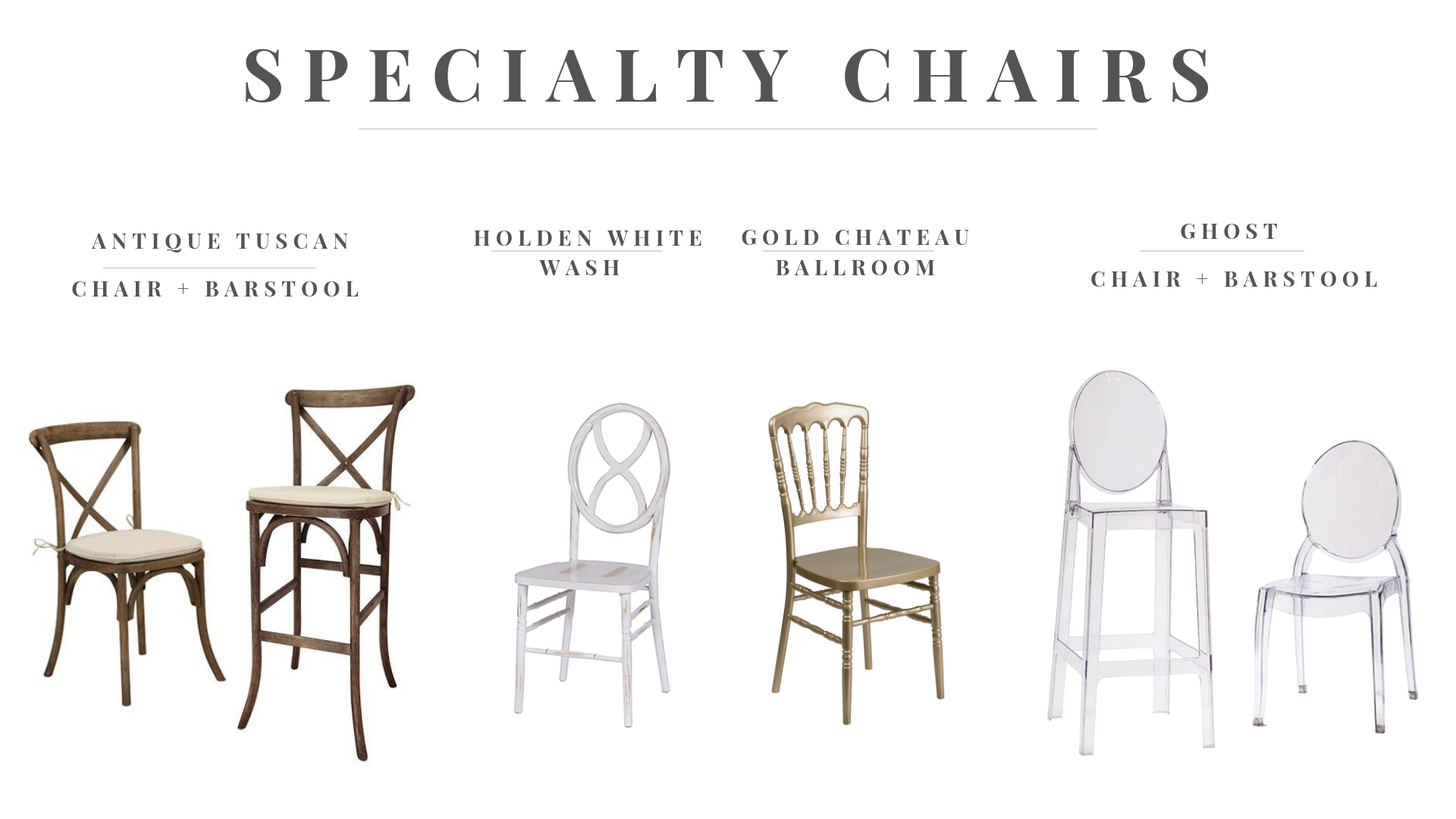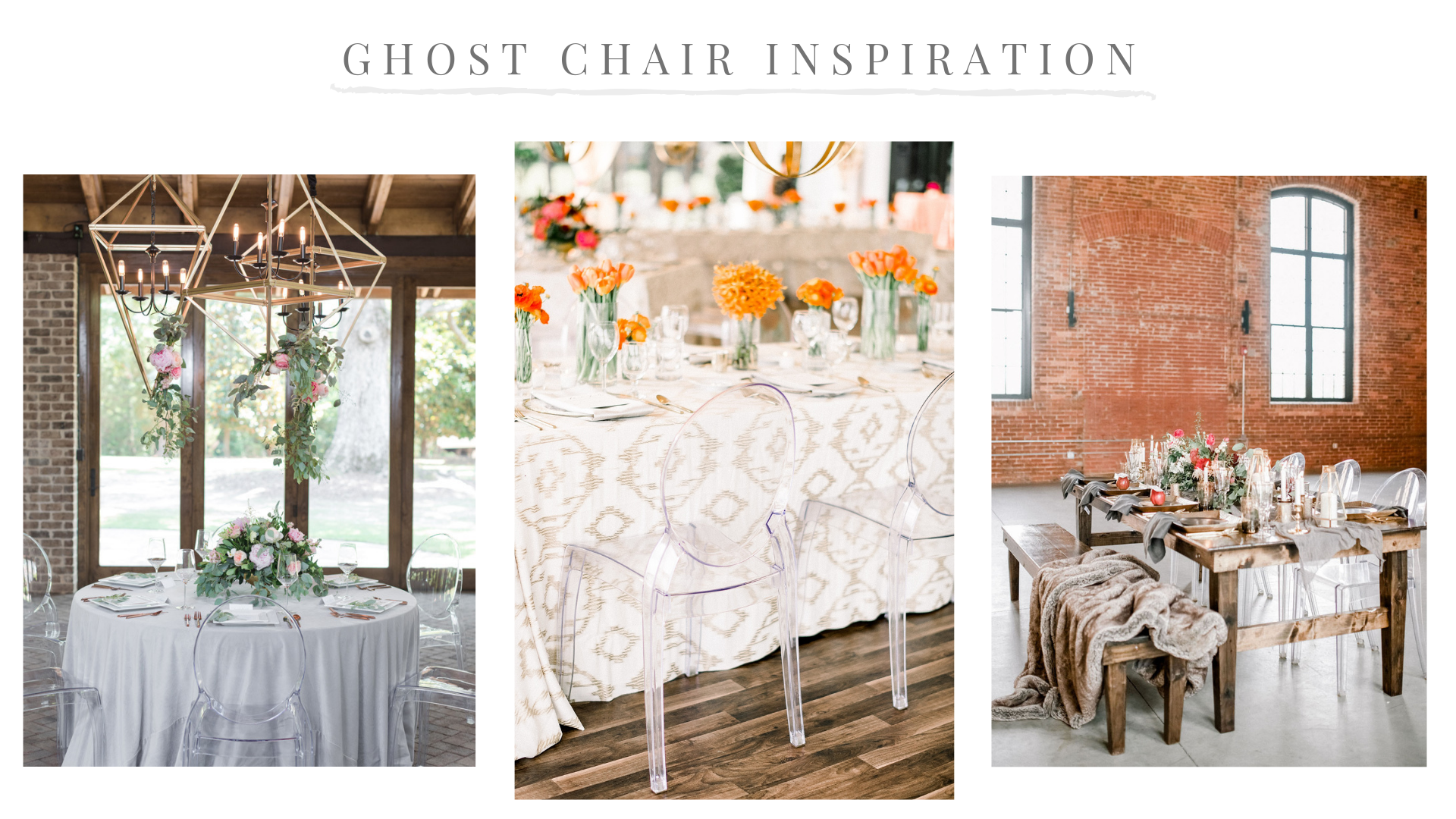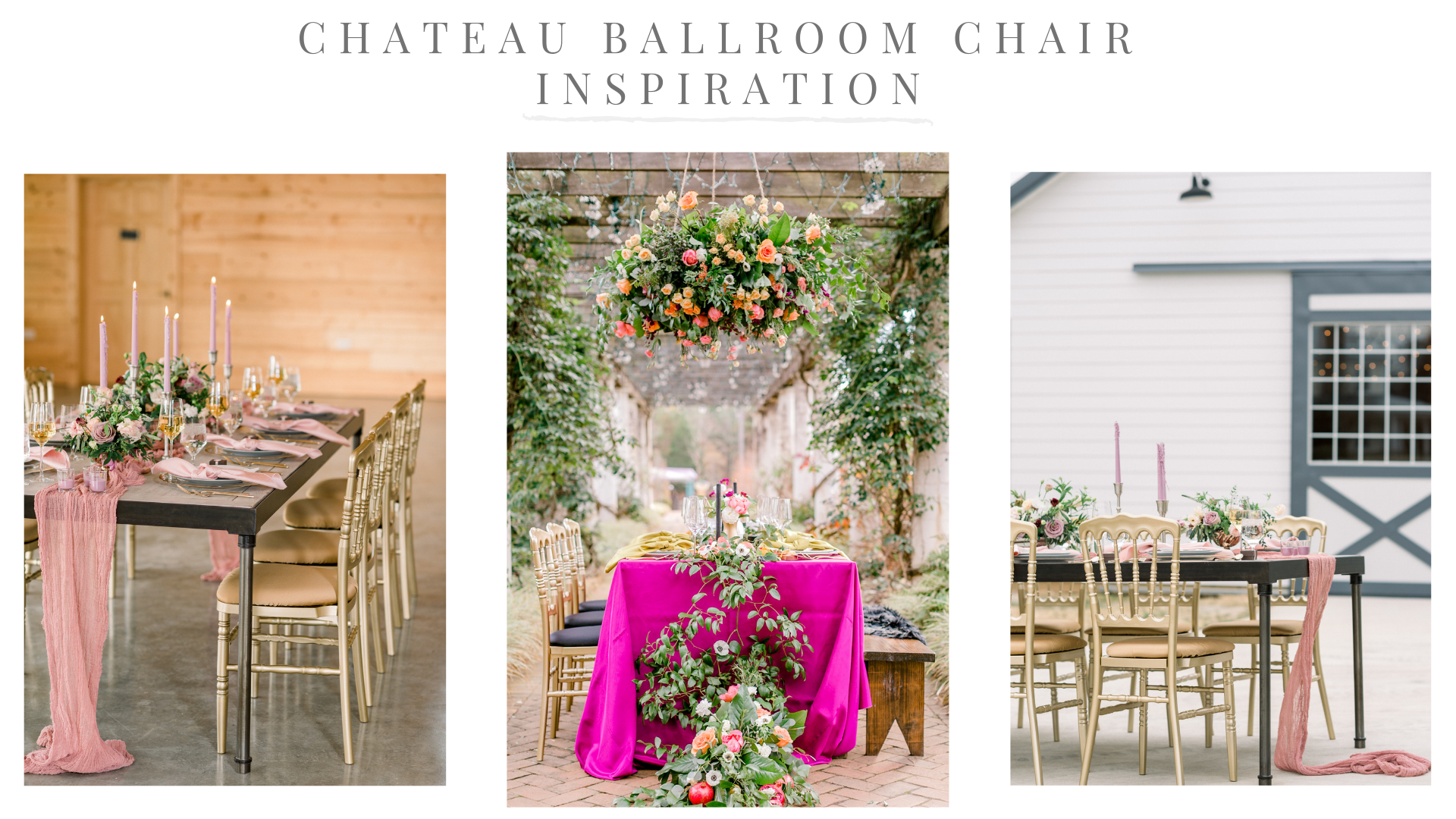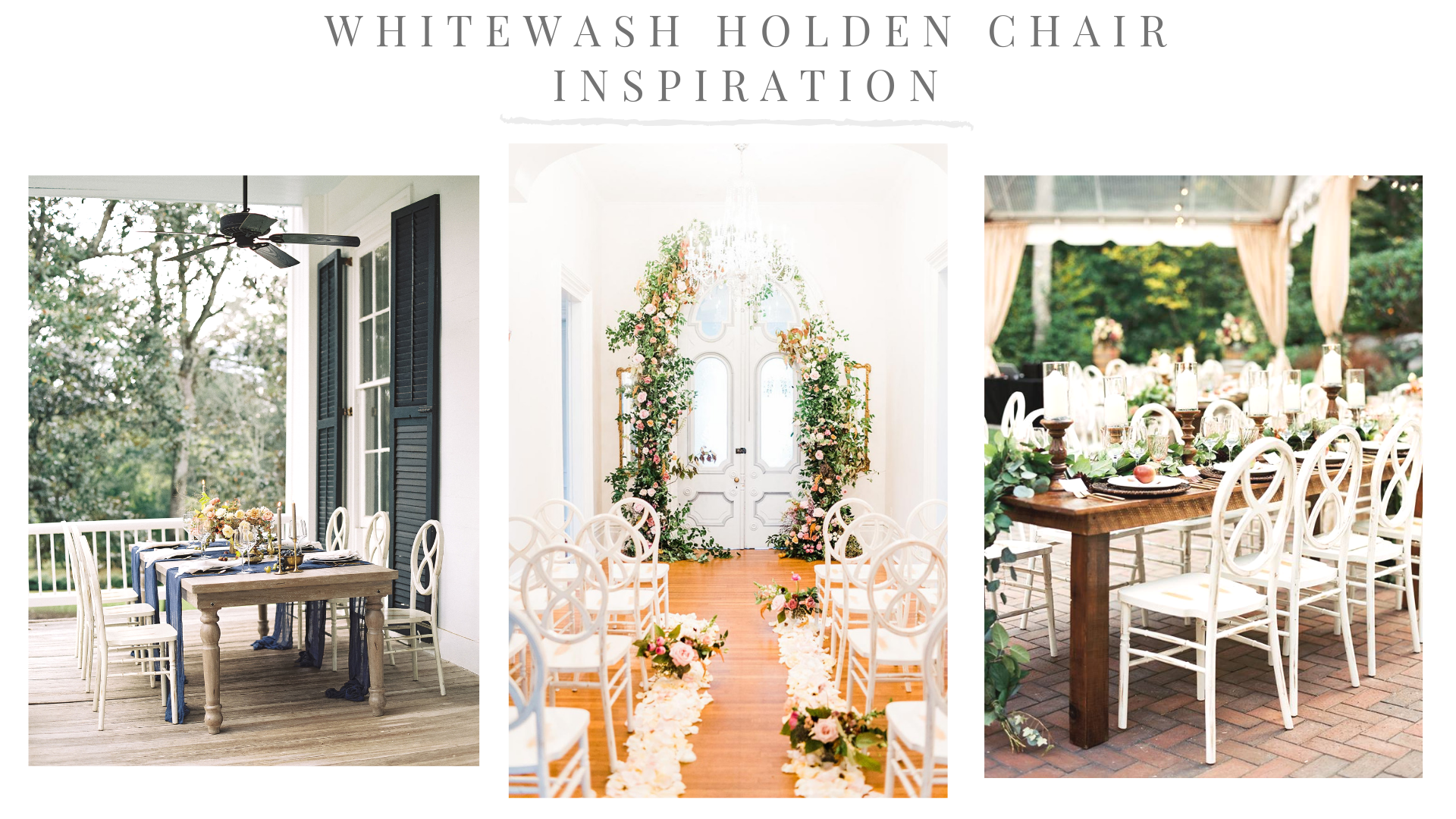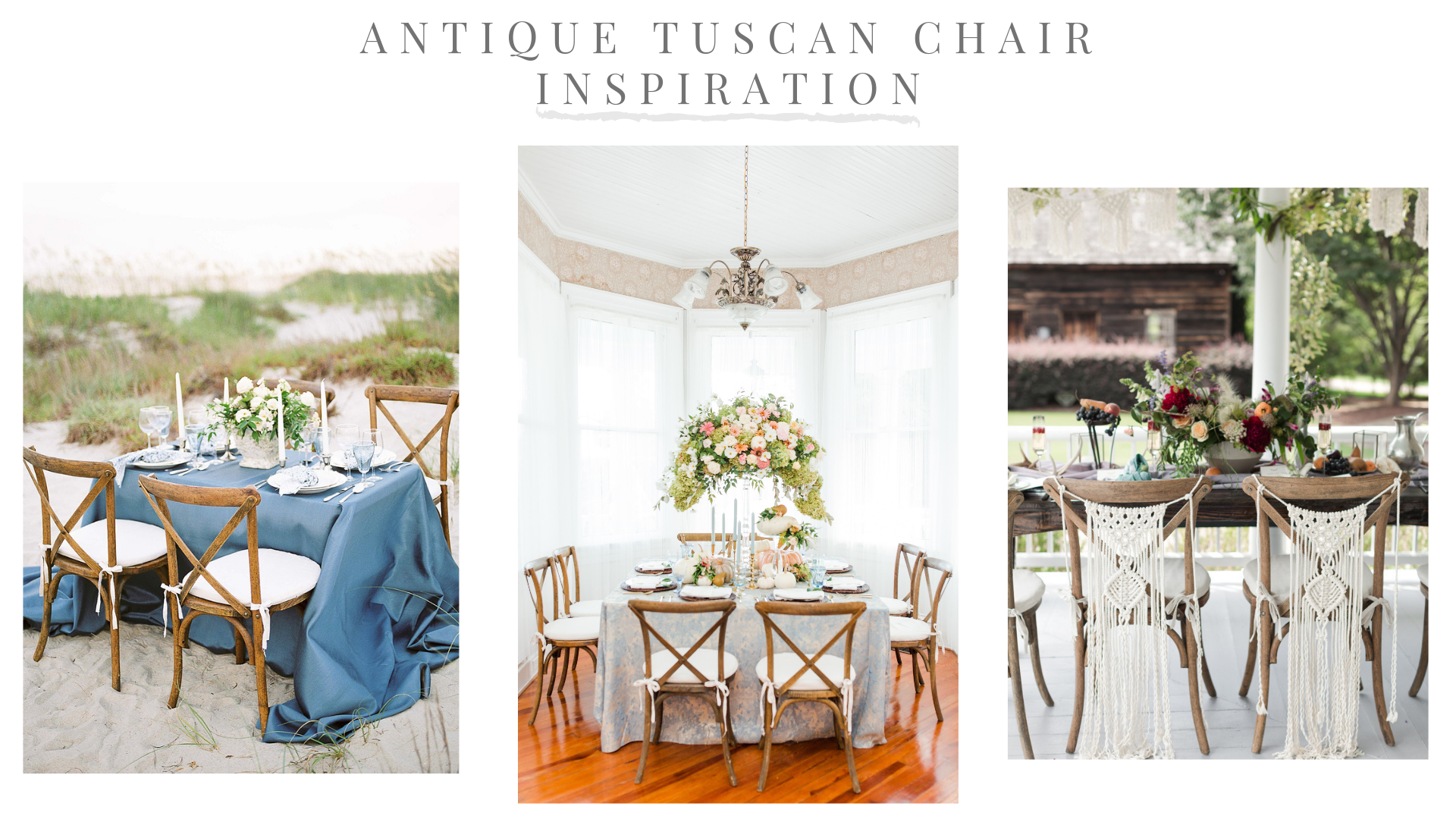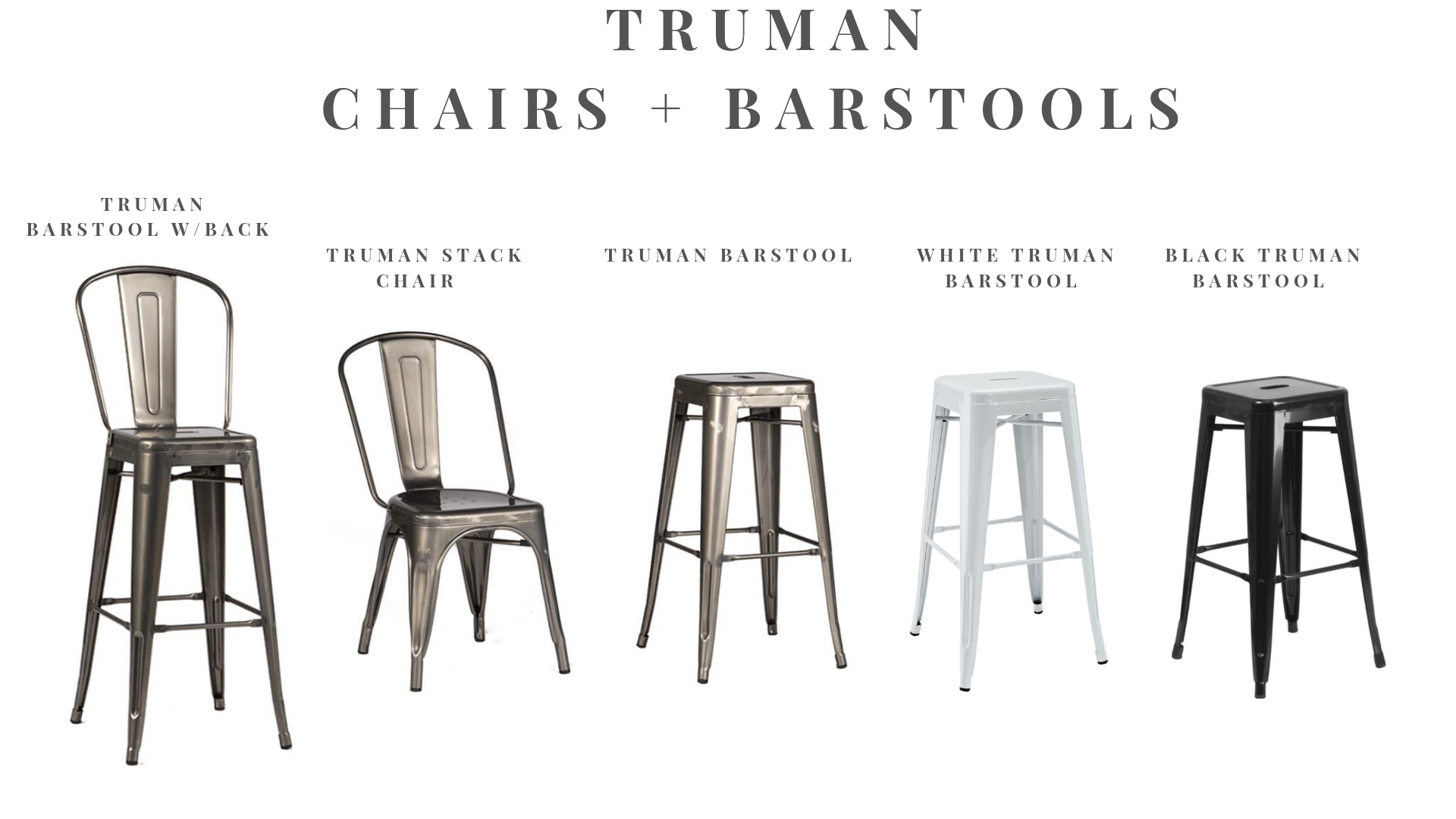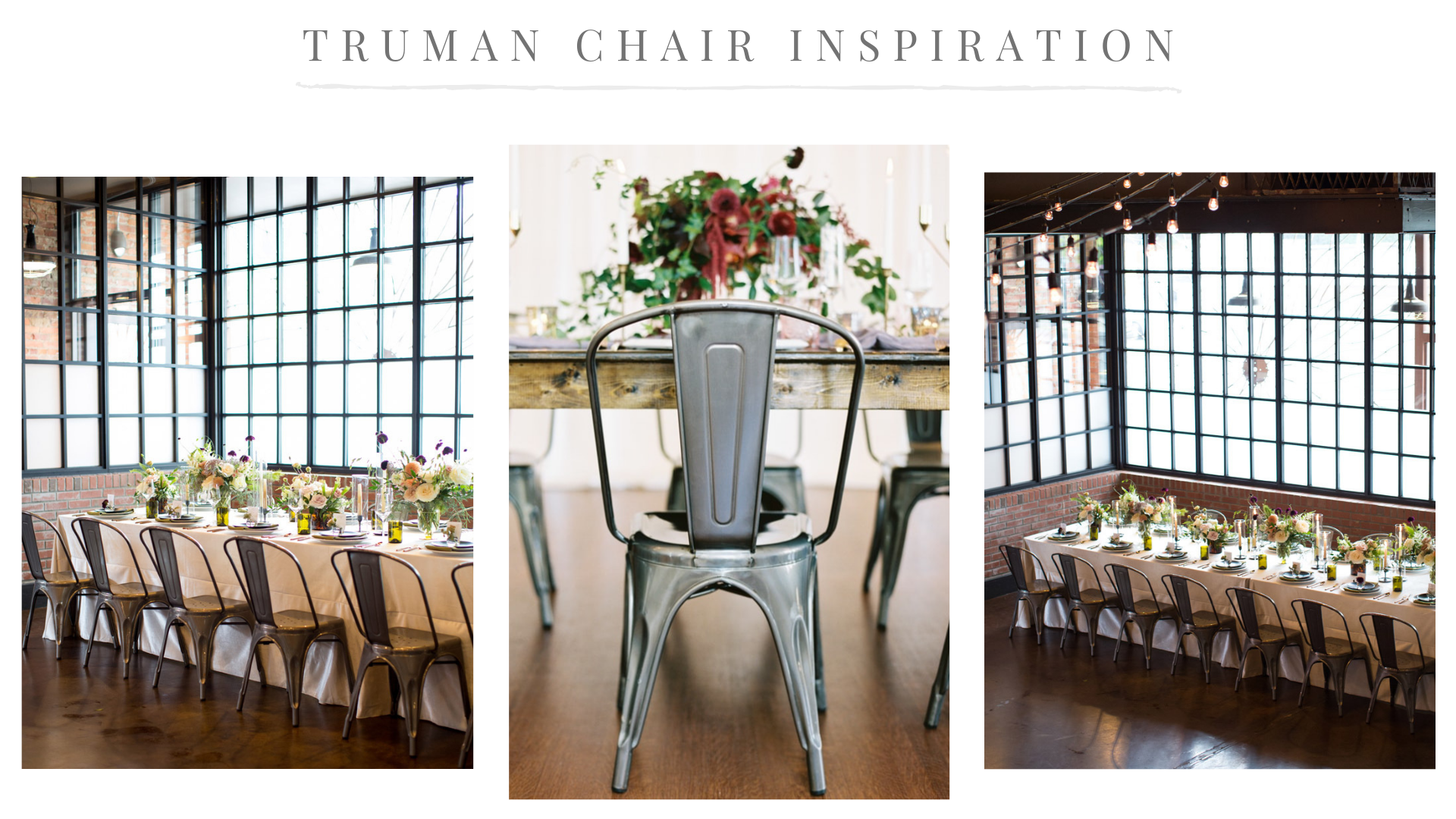 The Chiavari chair is a very familiar style of ballroom chair. The iconic silhouette is a trusted design element to any event. The Chiavari chair and barstool comes in 6 different colors of natural, silver, gold, white, mahogany and black. There are over 6 different cushion colors available to coordinate with your linen rental choice.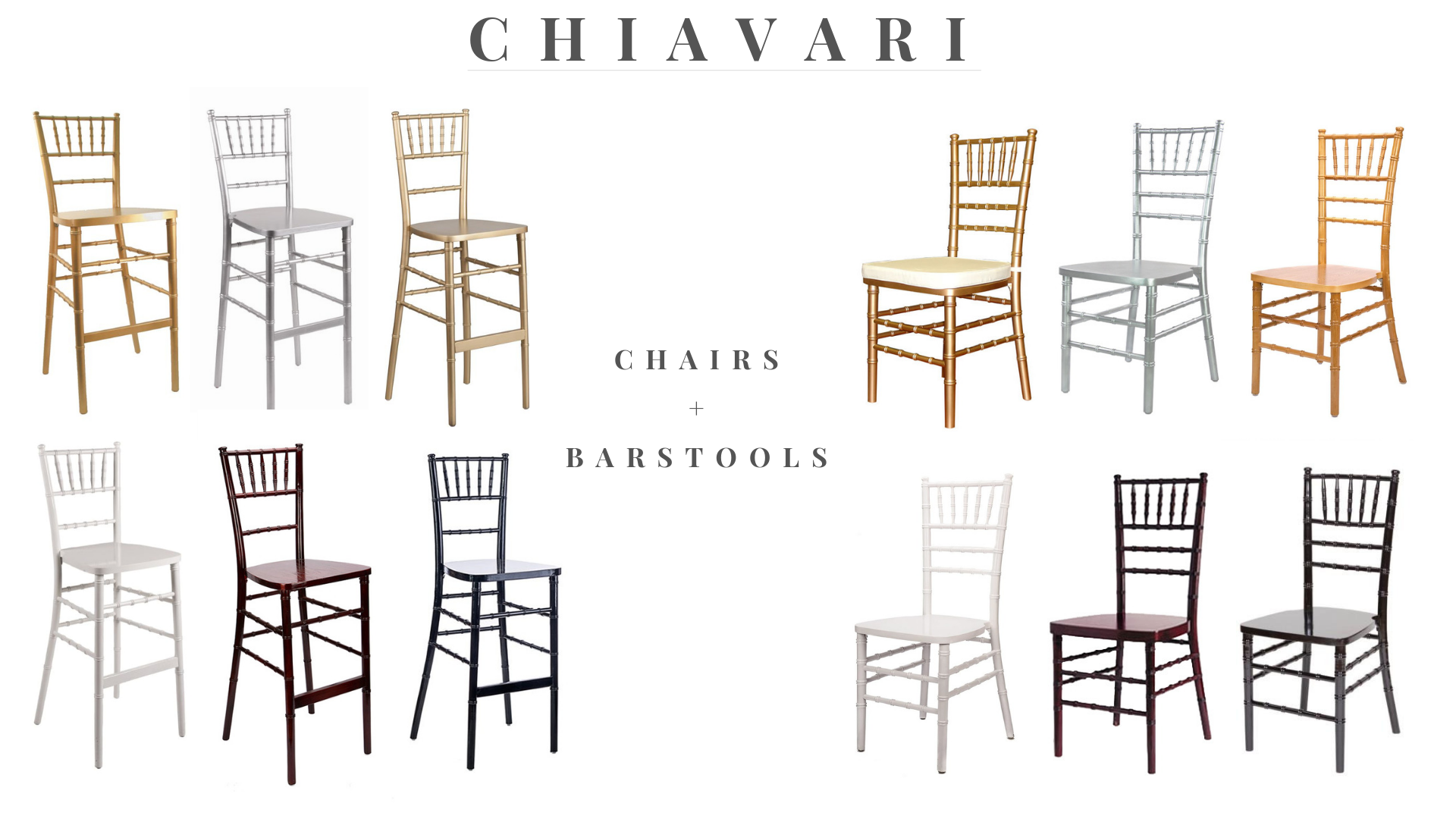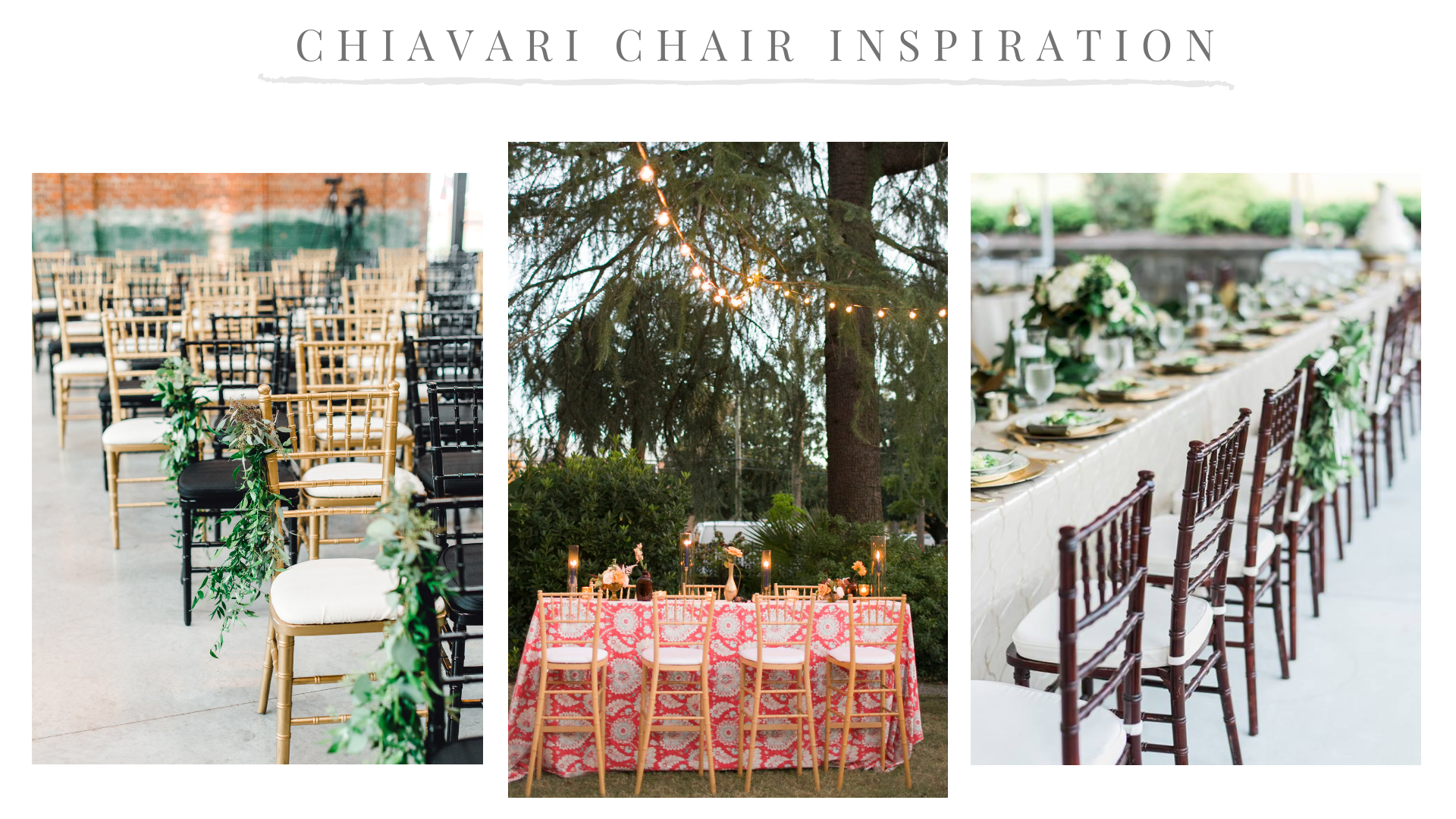 For unique event applications, we have custom built our Walnut Benches and Walnut Pews. We also have bleacher seating, or you can rock away on that perfect summer day in our White Rocking Chair.
The Folding Chairs come in a variety of rental styles and price points, white, black padded resin or natural and mahogany padded wooded folding chairs. We also have basic black or white, non-padded folding chairs. These are great for any type of ceremony seating.
Our inventory also consists of stackable chairs and children's seating.