The New Willow Chair: A Perfect Addition to Your Next Event
Are you looking for a new and stylish chair to rent for your next event or wedding? Look no further than the new Willow Chair! This stunning chair comes in both black and white, with a rattan seat in the black version and a cushion option for the white version. Made with high-quality wood, the Willow Chair is perfect for a wide range of indoor and outdoor events. Whether you're a wedding planner, event planner, or venue owner, this chair is sure to impress your clients.

The Willow Chair is designed with a timeless style that will work beautifully for a variety of events. Its elegant and sophisticated design is perfect for weddings, corporate events, galas, and more. The black version of the chair features a stunning rattan seat, which adds a unique touch to the design. It's perfect for outdoor events, especially garden weddings or any other event that takes place in natural surroundings. The white version has a solid seat, but there is also a cushion option available to add extra comfort and style.
The Willow Chair is also highly durable and long-lasting, making it perfect for rental use. Made with high-quality wood, this chair is guaranteed to hold up under heavy use and look beautiful for years to come. Its simple and classic design means it will never go out of style. You can rent these chairs for any event you can think of, and they will always enhance the aesthetic and ambiance of your space.
Another great feature of the Willow Chair is its versatility. This chair is perfect for both indoor and outdoor events. Its elegant design looks amazing in ballrooms, banquet halls, and any other indoor venue. But it's equally at home outside, for events like beach weddings, garden parties, and more. With the Willow Chair, you don't have to worry about whether the style will work for your event. Its sleek and sophisticated design is sure to impress your guests, no matter where your event is held.
Lastly, one of the most significant advantages of renting the Willow Chair is that it is incredibly easy to set up and move around. Lightweight yet sturdy, these chairs are easy to transport and set up wherever you need them. This convenience is perfect for event planners and venue owners who are always looking for ways to make the setup process as straightforward as possible.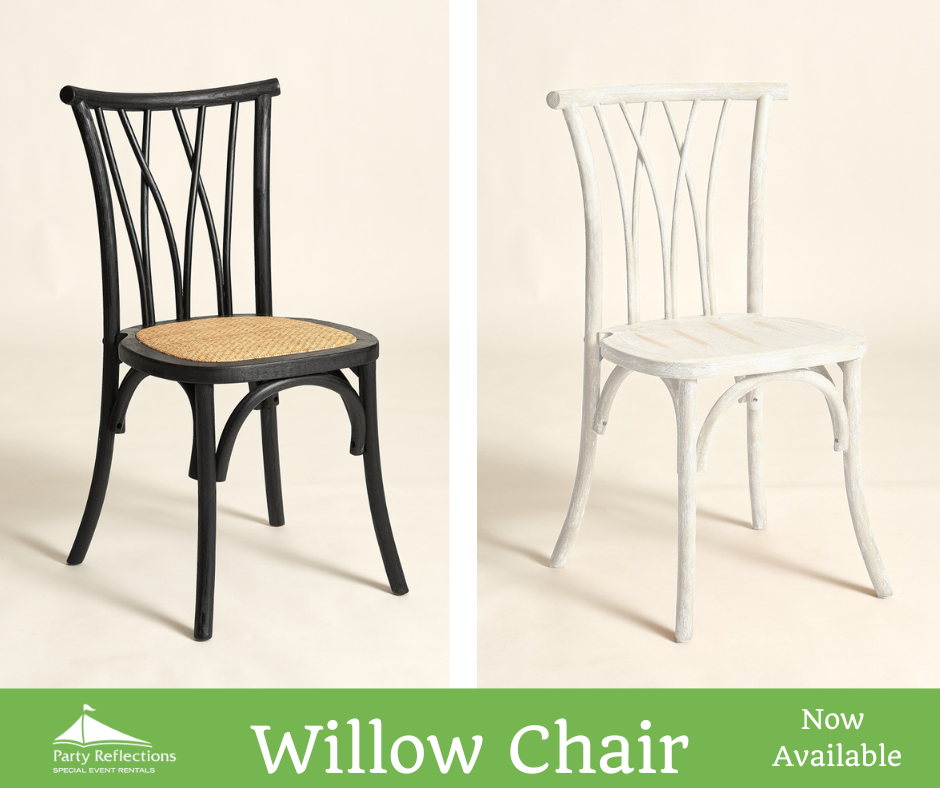 In conclusion, the Willow Chair is the perfect rental chair for your next event. Whether you're a wedding planner, event planner, or venue owner, the Willow Chair is sure to impress your clients and enhance the beauty and ambiance of any event space. With its chic and versatile design and durability, these chairs are truly a worthy investment. So why not add a touch of sophistication and elegance to your next event with the Willow Chair? Your guests will thank you, and you'll be one step ahead of the trends.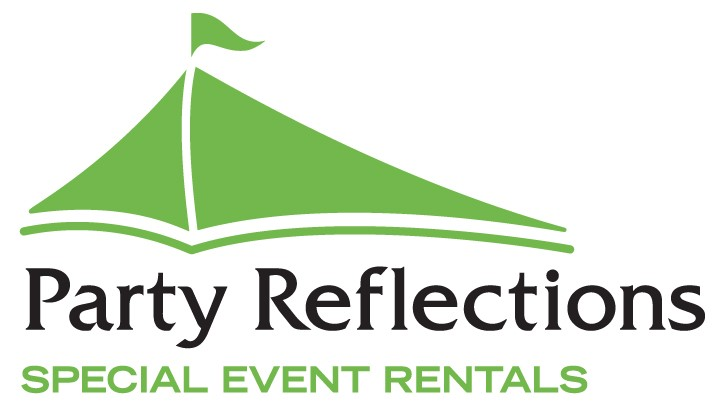 Party Reflections has showrooms in Charlotte, Raleigh, Greensboro and Winston Salem, North Carolina, and Columbia, South Carolina. We offer event rentals for any size event. We specialize in chair and table rentals as well as tent rentals for your party. #PRexperience