This Time It's A Linen and The Name is Helix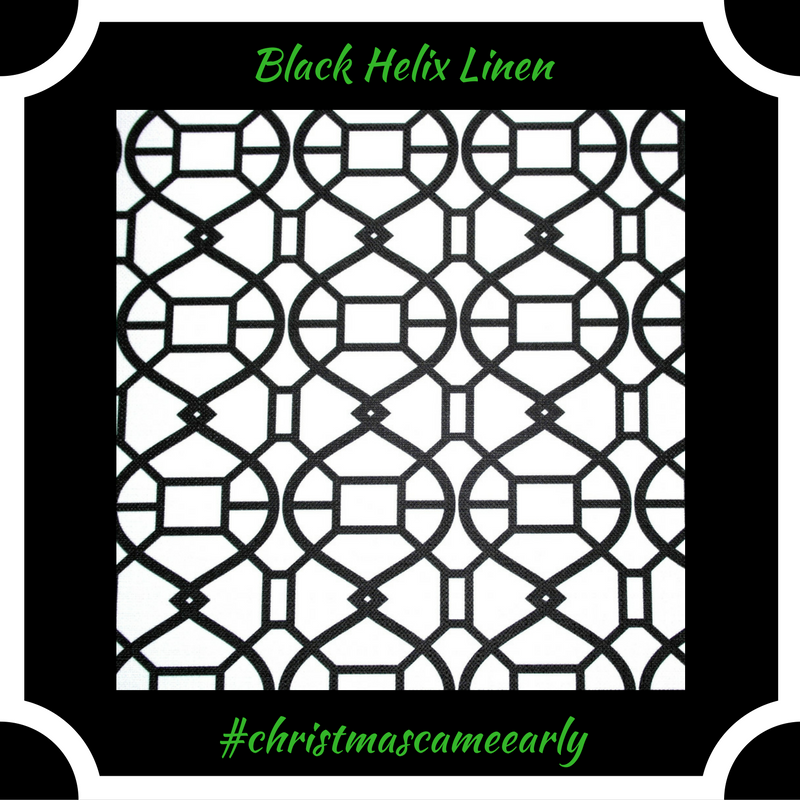 Day 5
Another gift has been added to the mix,
This time it's a linen and the name is Helix.
It's bold and distinctive and has texture too,
This cloth will impress any guest, no matter who.
The picture here does show it in black
But there also is slate blue and sage you can find on the rack.
#christmascameearly #prexperience