One Day, Three Bridal Shows in Three Different Markets
One Day, Three Bridal Shows in Three Different Markets
Every January, event professionals gather across the country in convention centers, venues and hotel ballrooms to showcase their brand, products and services to newly engaged couples. There are giveaways, fashion shows and contests of course however the opportunity really exists for event professionals to wow potential clients in the delivery and design of their booth. The space regardless of the size is a window into your business. Recently, Party Reflections participated in three Bridal Shows occurring in all three of our markets on the same day.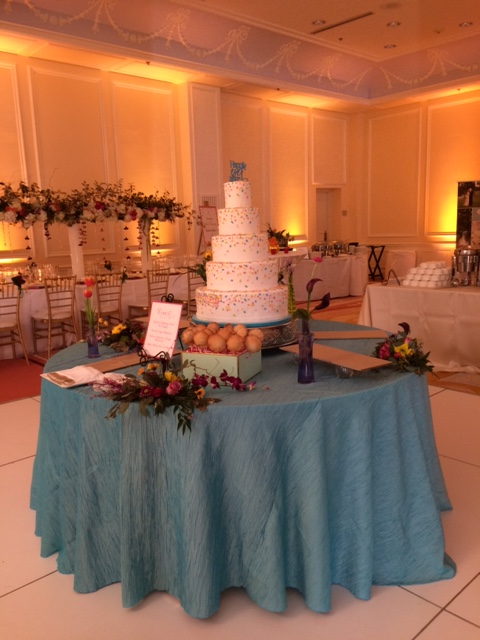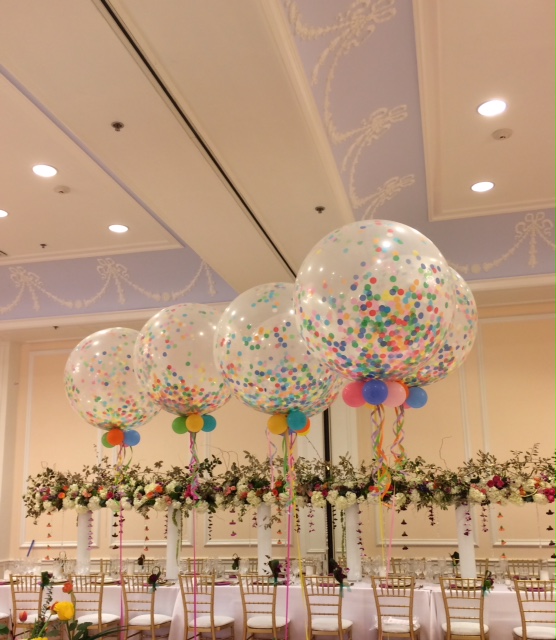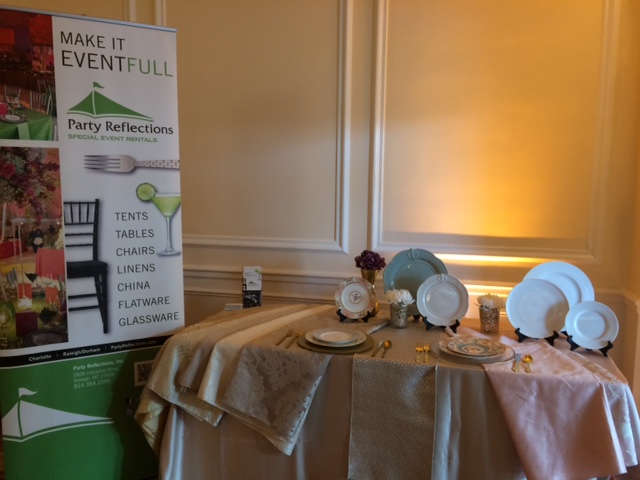 Party Reflections was the proud rental partner of The Carolina Inn's 22nd Annual Bridal Showcase and worked with A Southern Soiree, Sugarland, The English Garden and Paper Buzz in the Chancellor's Ballroom. This talented team transformed the space with a confetti theme featuring pops of bright colors, hints of gold tones and traditional Chiavari Chairs. Paula Hunter on our Raleigh team not only worked with the vendors leading up to the show but also facilitated the Party Reflections booth the day of the show. She brought a curated selection of neutral linens and popular china options based on her knowledge of the space and what clients getting married there love to use for their big day.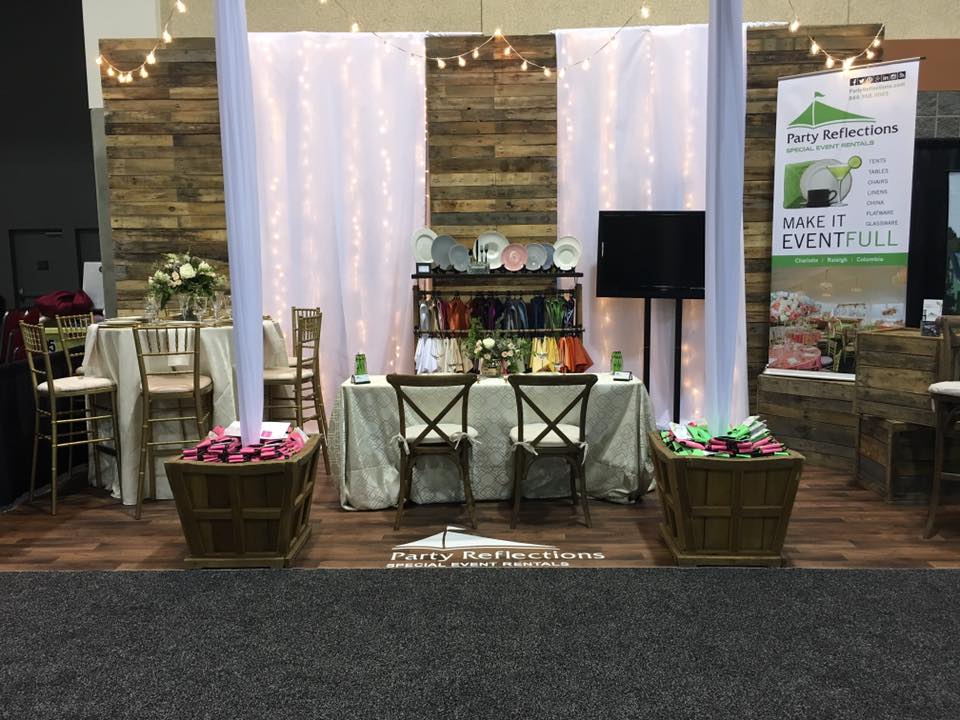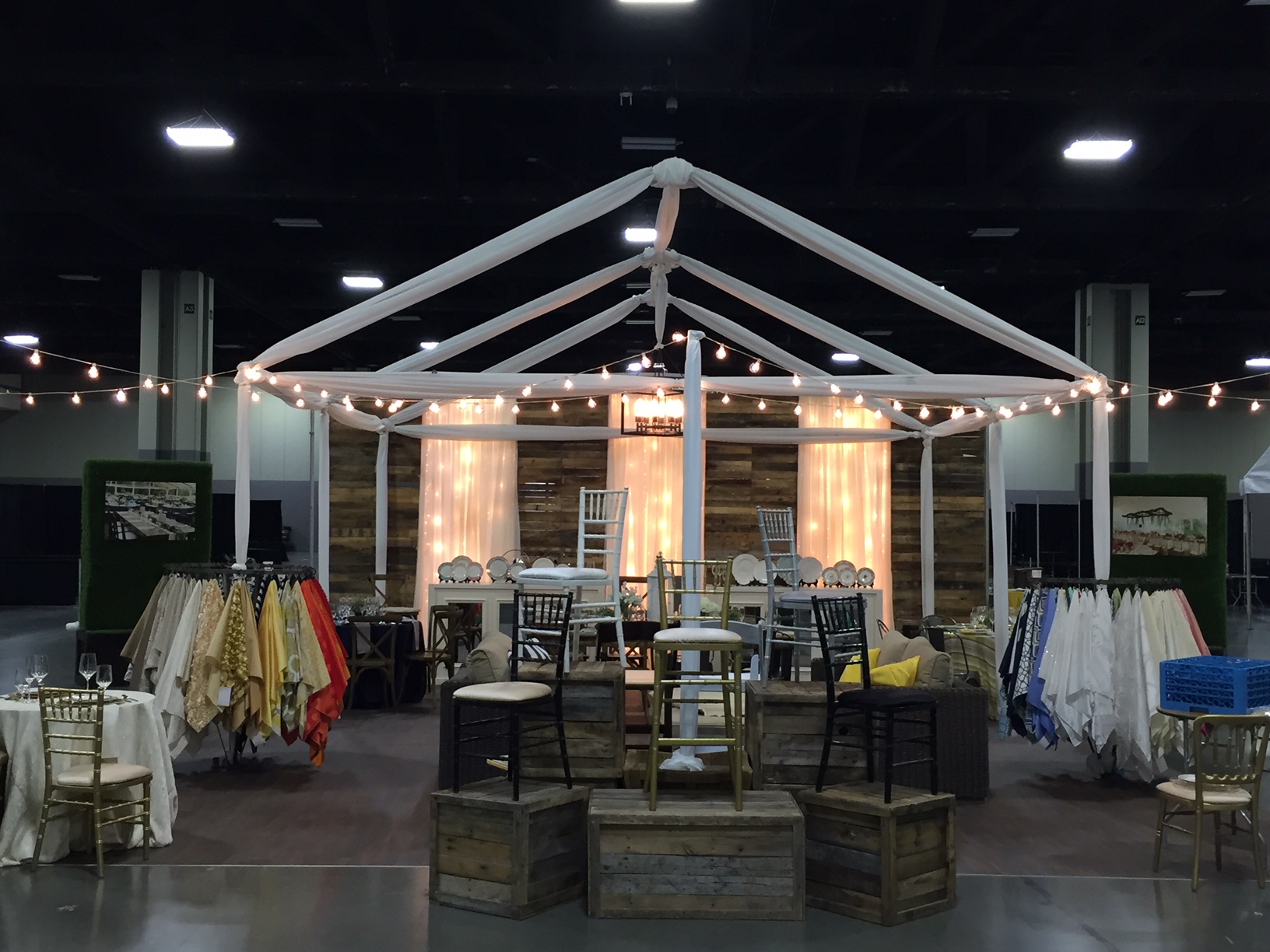 In both Columbia and Charlotte, Party Reflections participated in more traditional bridal shows. In Columbia, the Columbia Bridal Association hosted their annual January Bridal Expo and in Charlotte, Carolina Weddings & Events hosted The Bridal Showcase. Each booth was designed to inspire potential clients and showcase new product. Custom elements were installed to demonstrate capabilities and highlight new services available from Party Reflections including a 10′ tall Wood Light Wall and a personalized monogram decal on the EventFlex floor.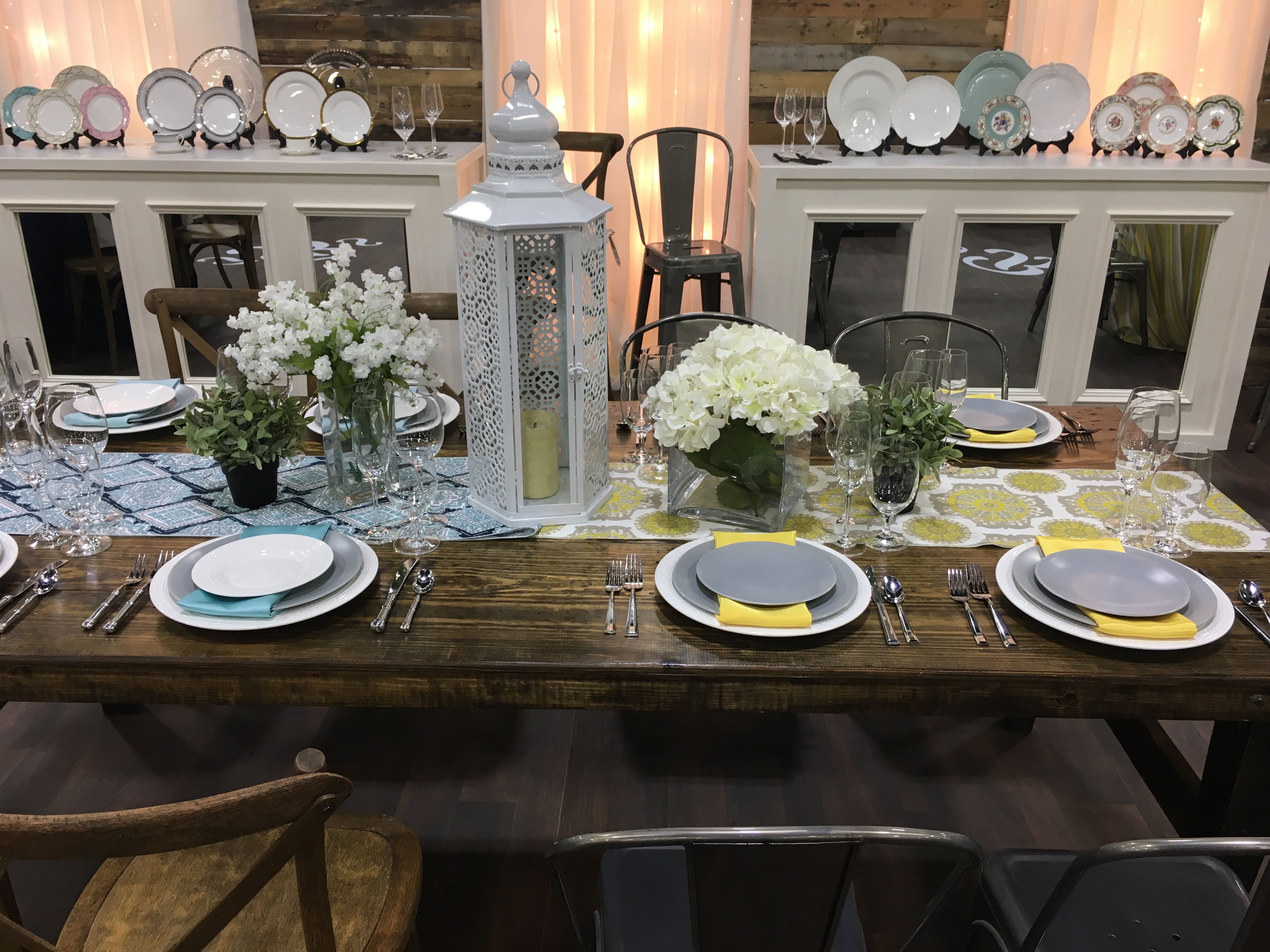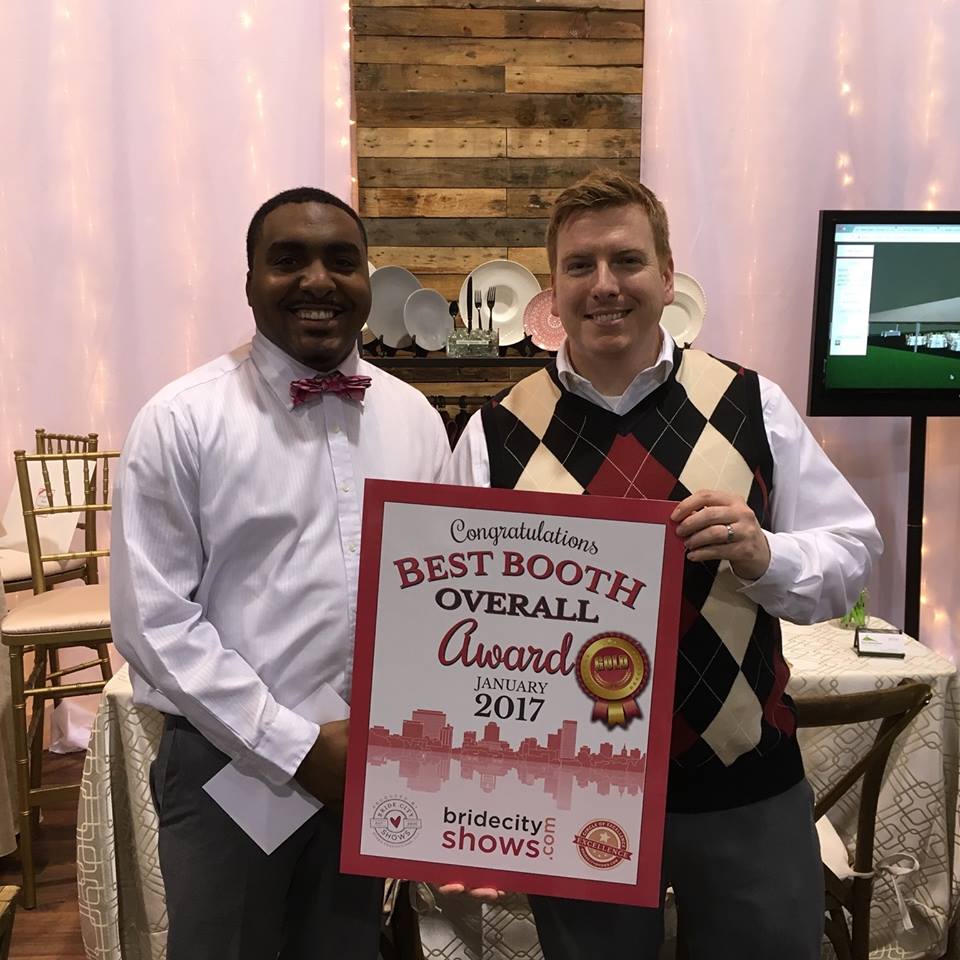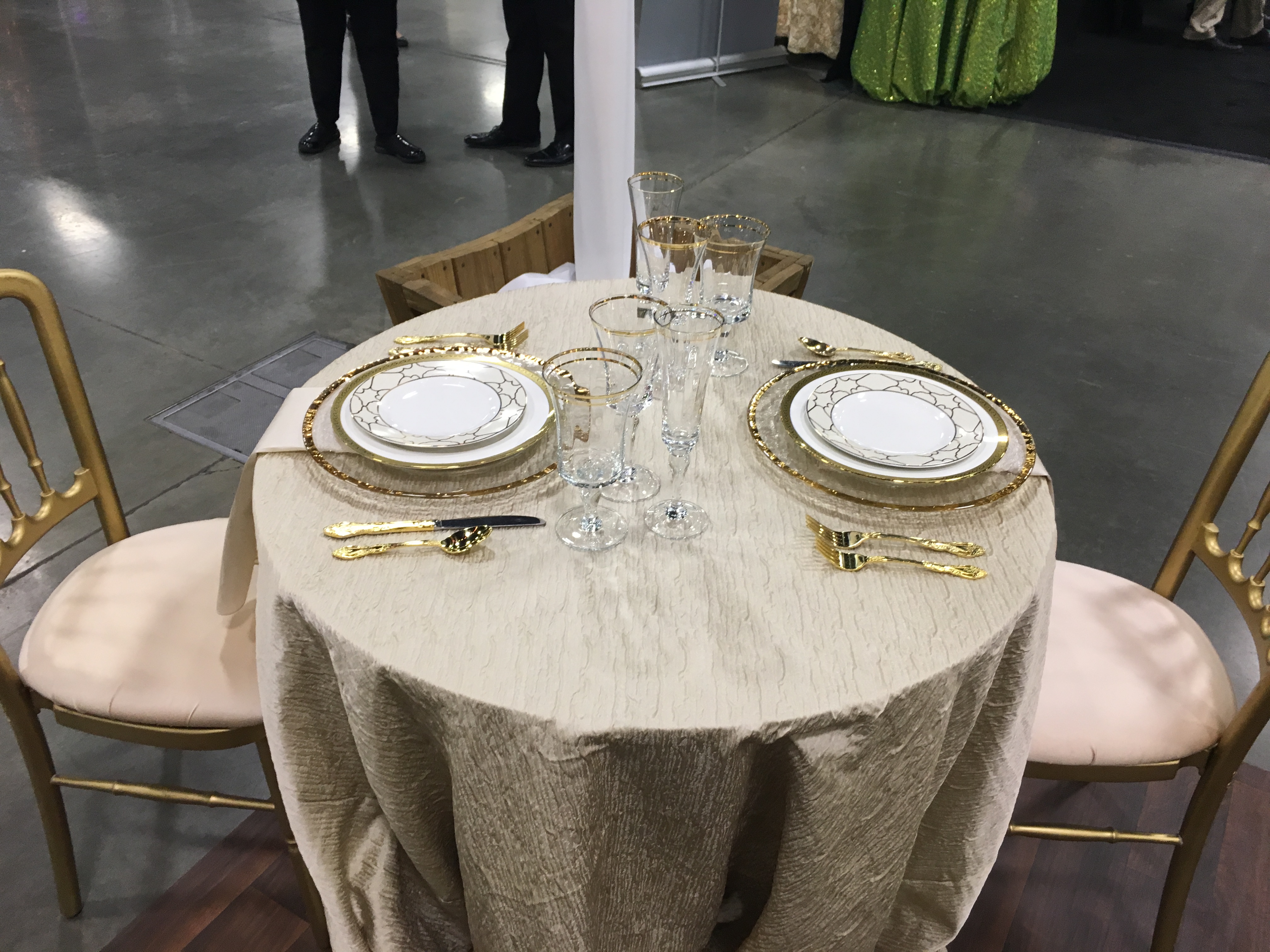 Other highlights included new linen options such as the Ivory Felicity and Champagne Bliss, new China patterns such as the Grey Hudson plates and the Boho Collection in Colbalt and Slate Grey and furniture options such as the Rattan Line with coordinated pillows.
Knowing that every couple is looking for something different for their special day can be challenging when developing the overall design of a booth however creating a memorable design can leave a lasting impression that translates into business in the future.