Abbey Gold Flatware is back in inventory and now available for rent.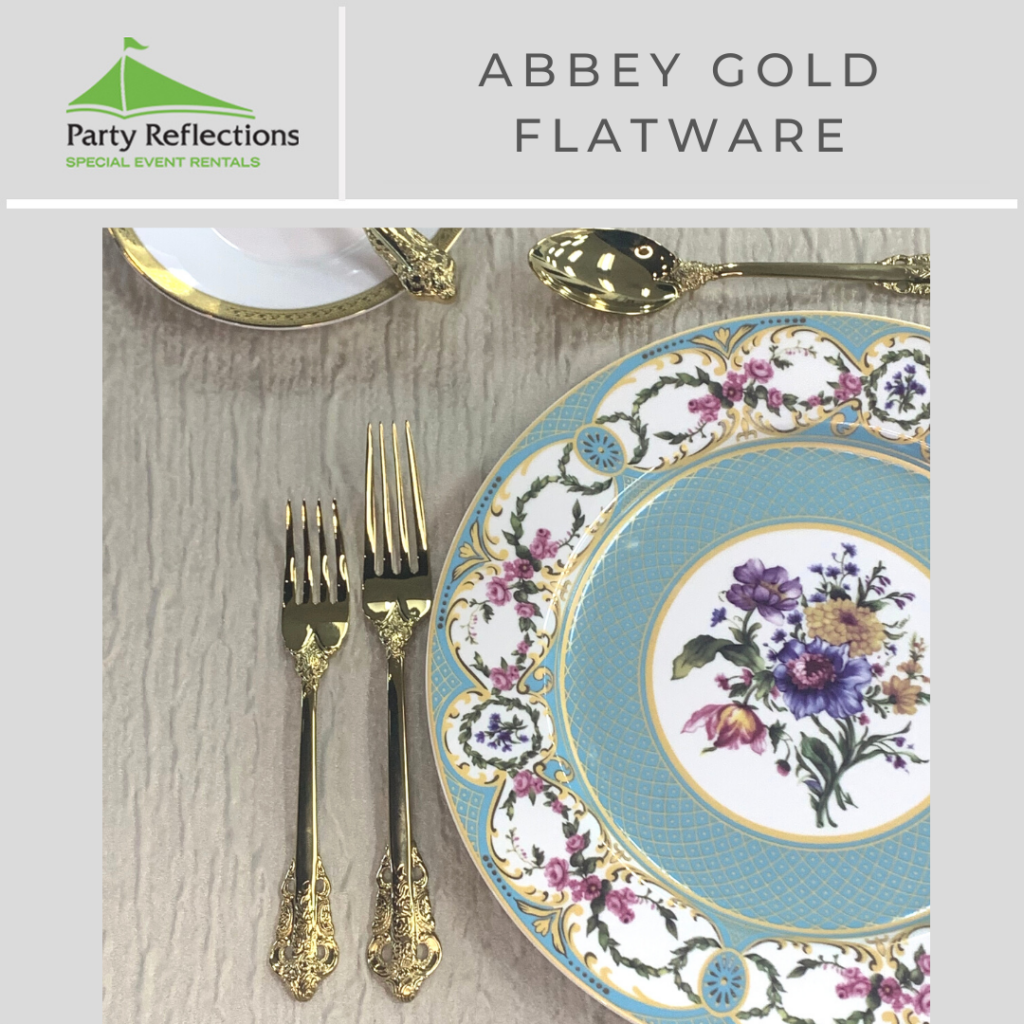 This pattern had been a staple in our inventory for many years. When our supply dwindled and our supplier was no longer carrying the pattern, we were forced to remove it from inventory. Over the last couple of years we were able to find a new source and are pleased to announce it has returned to inventory. This formal gold pattern pairs well with many china options. While it is an elegant, ornate pattern, the style can certainly compliment a formal china pattern or elevate a more simple one.
The setting has 6 pieces in the pattern: Dinner Fork, Dinner Knife, Dinner Spoon, Salad Fork Soup/Dessert Spoon and Butter Knife
Visit any of our showrooms to see the pattern in person and spend time in the design center to create a beautiful tablescape.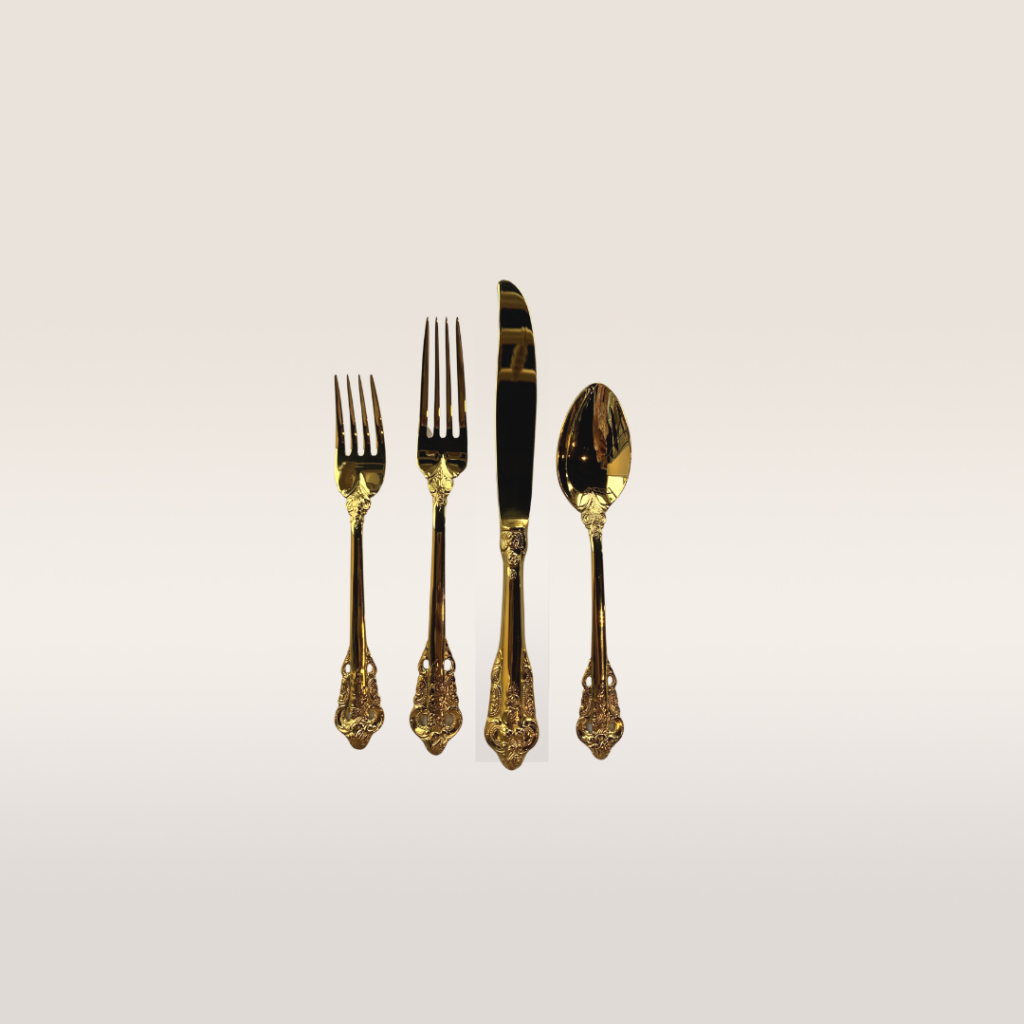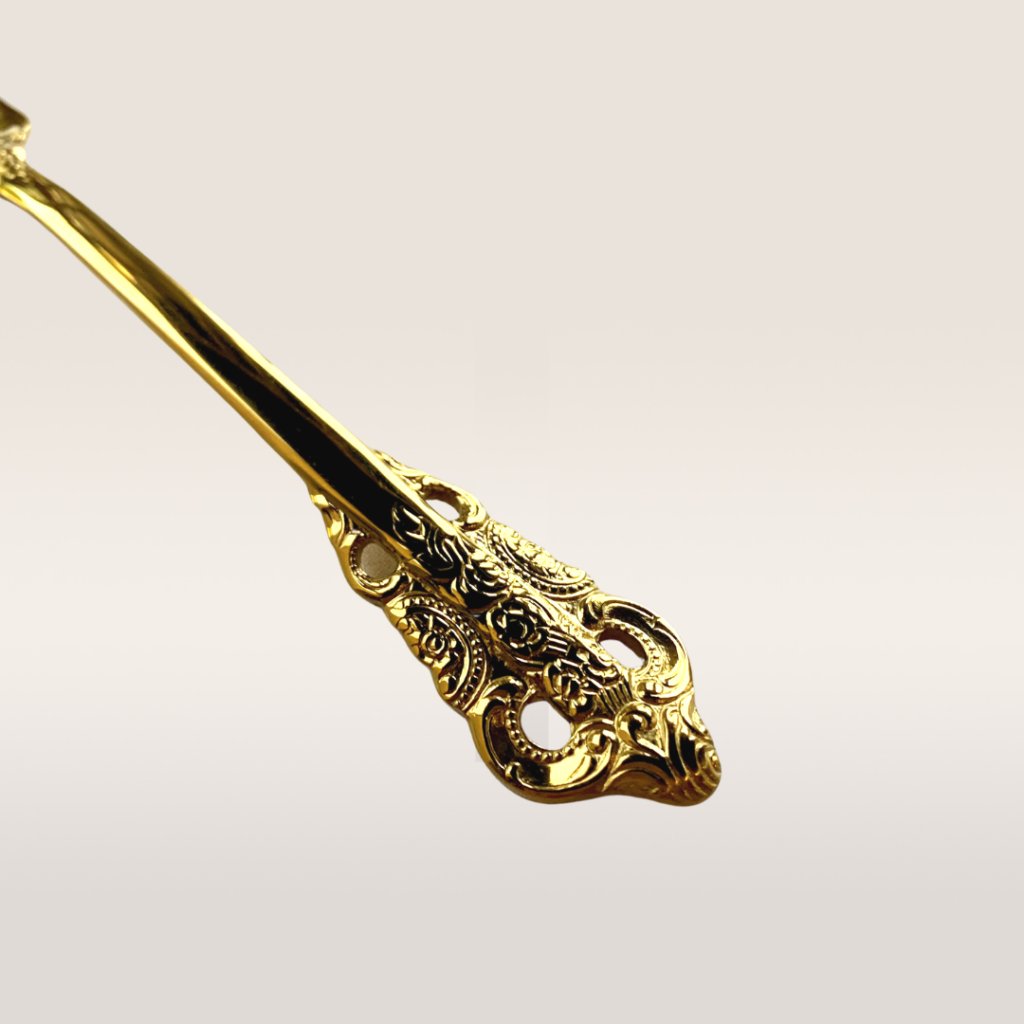 Abbey Gold Flatware paired with many china options, each a different look.
Reach out to our sales teams in Raleigh, Greensboro, Winston Salem, Charlotte or Columbia and get this added to your next order.